For the past two seasons, the Toronto Maple Leafs have been unhappy with their fourth line center situation. The problem has been a combination of players that just aren't good enough for the NHL and players that don't fit the role that Mike Babcock wants his fourth line center to play.
Last year this was solved by acquiring Brian Boyle from the Tampa Bay Lightning at the trade deadline. Boyle was able to immediately improve the fourth line and perfectly fit the role that Babcock wanted. This year was a repeat of last season. Babcock clearly wasn't happy with Dominic Moore's play on the fourth line and so the Leafs once again sought a solution at the trade deadline.
The player they came back with was Tomas Plekanec of the Montreal Canadiens. Through 17 regular season games and two playoff games, Plekanec was completely underwhelming. That was until Game 3 against the Boston Bruins that Plekanec finally proved his worth.
The Underwhelming Play of Plekanec
Heading into the playoffs, Plekanec had been a complete disappointment for the Maple Leafs. Nobody expected him to put up many points as he's been in decline for the past few years, but he was still one of the best defensive centers in the league. And that's exactly why the Maple Leafs acquired him.
But he seemed totally lost and out of place on the Leafs. Whether that's because of playing for a longtime rival or just struggling to fit into a new team and a new role on the fourth line. Either way, the trade now seemed lopsided with the Maple Leafs giving up a second round pick and two depth players for Plekanec.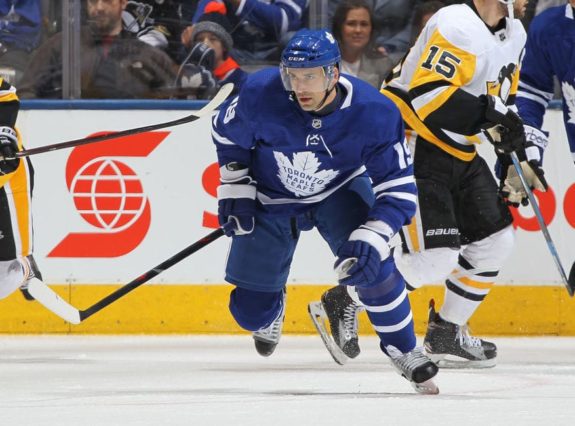 Then with the Leafs heading into Boston to start their playoff series it seemed like the best chance for Plekanec to show why he was a sought-after center at the trade deadline. Unfortunately, Plekanec and the rest of the team were utterly embarrassed in their first two games of the series.
Plekanec was no help to the team despite being billed as a great defensive center as he spent those two games being out of position and missing his assignments. Luckily, a much-needed line change gave Plekanec his opportunity to shine in Game 3.
Maple Leafs Finally Show Up for Game 3
It was totally bizarre to watch the Maple Leafs play in the first two games of the series. At no point this season did they ever play as poorly as they did in Boston. We might as well have been watching a completely different team with how bad they were.
But Game 3 was in Toronto. Time to put the first two games behind them and remind the Bruins why the Leafs won three of their four meetings during the regular season. The Maple Leafs played to their strengths, which is what made them so deadly this season. They used their superior speed to get numerous breaks around the Bruins defense and be the first to the puck. The defense showcased their mobility by jumping up in the play and making openings for stretch passes to waiting forwards.
Then with Nazem Kadri still out because of a suspension and now Leo Komarov injured it forced Babcock to shuffle the lines. Plekanec went from the fourth line with limited minutes to the second line where he was tasked with shutting down Boston's top line. Along with Patrick Marleau and Mitch Marner they used their speed to nullify that top line's effectiveness.
The Tomas Plekanec Game

17:58 TOI (previous high as a Leaf was 14:05)
1 assist
2 shots
+2
Bergeron line: 0 points

🐢👕

— Mark Masters (@markhmasters) April 17, 2018
After Game 3 it became clear that the problem with Plekanec was his role. They expected him to play limited minutes on the fourth line as opposed to matching up against the opposition's top line, which is what he's done his entire career in Montreal.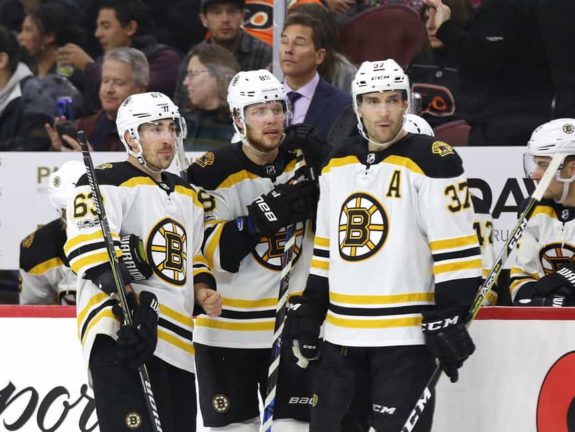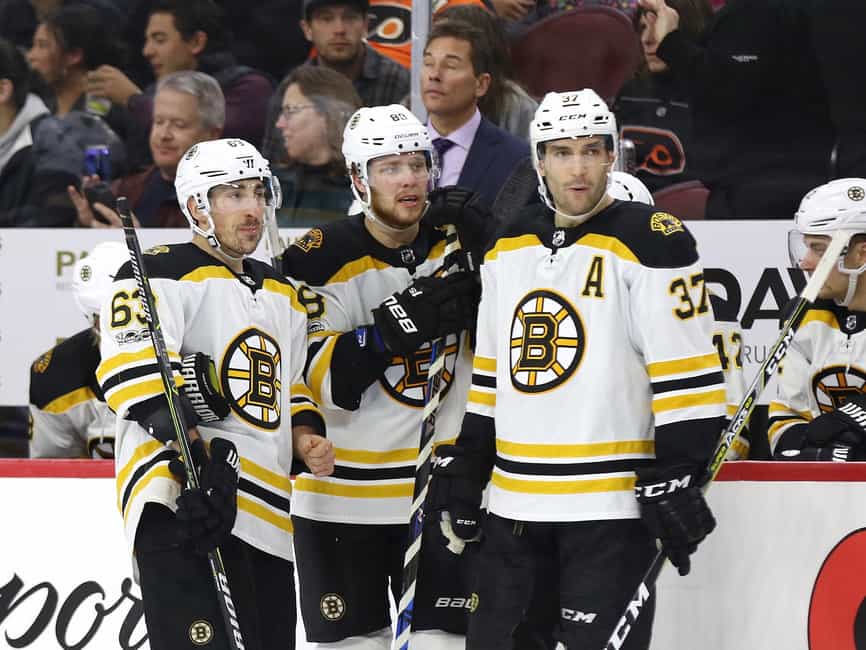 The Maple Leafs struggled to find a solution to Boston's top line of Brad Marchand, Patrice Bergeron and David Pastrnak in the first two games. Now it's clear why Boston hated playing against Plekanec all these years. He's fast, hits and finds a way of irritating Marchand and Bergeron, which is just what the Leafs needed.
It'll be interesting to see what happens in Game 5 when Kadri comes back from his suspension as Plekanec has played too well to be relegated back to the role he's struggled in. For now, Plekanec will be a key factor in the Maple Leafs series against Boston and it'll be up to Babcock to find a way to keep Plekanec playing at his best.