With training camp in full swing, we've been treated to a ton of news and updates about the Toronto Maple Leafs over the past week. And with so many changes made to the lineup this offseason, there were bound to be some interesting moves.
So far, we've heard that the Leafs will roll with a more balanced top-nine, highlighted by 41-year-old Joe Thornton skating on the top line alongside Mitch Marner and Auston Matthews, as well as the announcement that Matthews will be featured on the penalty kill this season. Perhaps the most questionable change in my eyes, though, is the team's new-look power play.
The change is a bit surprising, especially considering the fact that the Maple Leafs are coming off a season in which their power play finished second in the NHL during head coach Sheldon Keefe's tenure, clicking at an astounding rate of 26.5 percent.
Let's break down the Leafs' power play – and why they're likely making a mistake with these changes.
Toronto's Power Play Was Elite Last Season
I'm of the mindset that you generally shouldn't mess with a good thing, and that you definitely shouldn't mess with a very good thing. The Maple Leafs' power play was very good under Keefe, so it begs the question as to why the team would want to shake things up.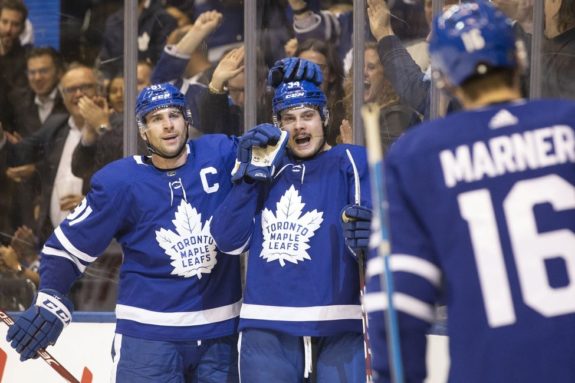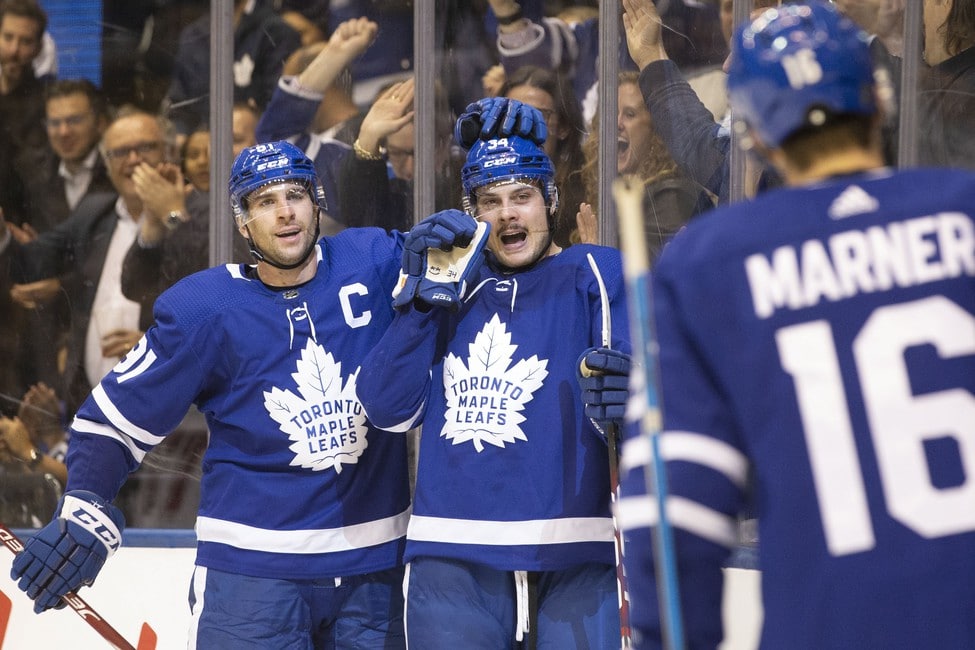 Toronto stumbled out of the gate last season under former coach Mike Babcock and their power play was no exception, finishing on just 17.6 percent of their chances through the first 23 games of the season. But once Keefe took over and made some tweaks, the Leafs' man advantage looked better than ever. In fact, that 26.5 percent success rate was Toronto's best in recent history – even better than their strong two-unit configurations from a couple of years back, which topped out at 25 percent in 2017-18.
Related: Maple Leafs Roundtable: Reacting to Keefe's Line Combinations
You can make hockey as simple or as complicated as you want it to be, and if you're familiar with my writing, you know that I love digging into the more obscure stats and figures. When it all comes down to it, though, the name of the game is to put pucks in the back of the net, especially on the power play. Given that the Leafs were so dominant there last season, it really doesn't make a lot of sense to water down a top unit that worked so well. And the odds that making such a drastic change will actually improve their already-elite power play seems quite slim.
Thornton and Simmonds Aren't What They Used to Be
I think something that needs to be mentioned is how much of a drop off in talent there is from John Tavares and William Nylander to Thornton and Wayne Simmonds. The two free-agent acquisitions have been advertised as useful offensive pieces, but a lot of that reputation is based on their younger years. When you compare them to Tavares and Nylander who are still in their primes, it's really no contest.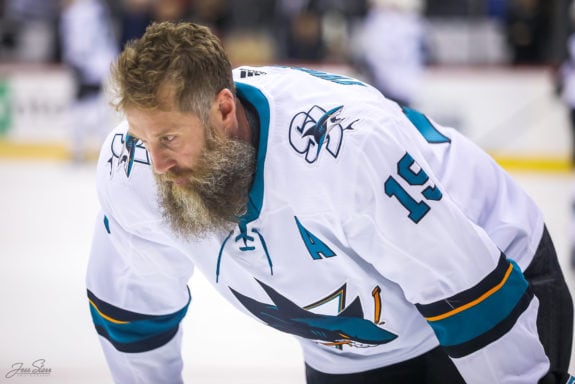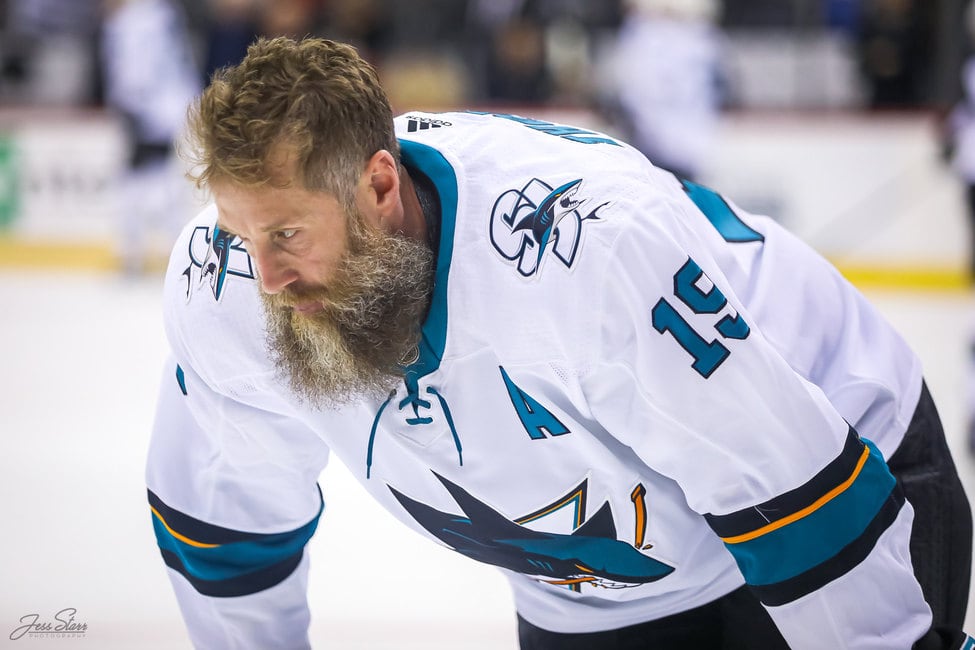 If we look at the last three seasons, Thornton and Simmonds come out alright: Jumbo Joe has scored 5.41 points per 60 minutes (P/60) on the power play, while Simmonds has tallied 3.15 P/60. Tavares leads the group with 6.07 P/60, while Nylander falls in the middle at 4.59 P/60. The issue with looking at such a large sample size is that it doesn't account for Nylander's recent growth, just as it doesn't account for Thornton and Simmonds getting older. When we look at only this past season, both Tavares (6.47 P/60) and Nylander (5.31 P/60) take sizeable leaps forward while Thornton (3.38 P/60) and Simmonds (2.78 P/60) drop off.
Related: Maple Leafs Made a Mistake Signing Simmonds Over Perry
It's also worth mentioning how much scoring prowess the top unit will lose in Tavares and Nylander, who scored a combined 16 power-play goals last season. For all the hype surrounding his net-front presence, Simmonds tallied just five power-play markers, while the pure playmaker Thornton scored three for a total of eight between the two. Other than Matthews, that unit will no longer have a consistent goal scorer and I believe that will be a serious drawback.
All the Best Power Plays Are Stacked
When you look around the NHL, the best power plays in the league feature a top unit that is stacked with all of the team's best offensive weapons. If it works for all of the best power plays (including the Leafs last season), why are they trying to reinvent the wheel?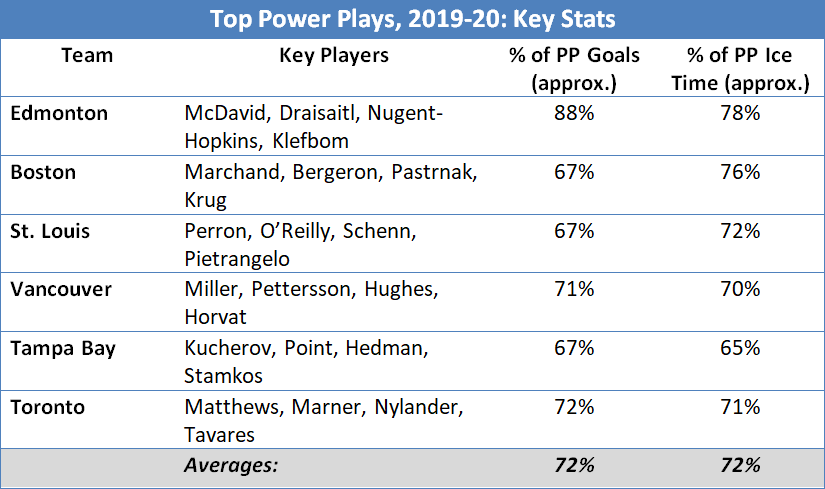 I dug into the numbers of the NHL's top-six power plays last season and the results were unsurprising. As you can see, all the best power plays are built on a top unit that gets about three-quarters of the team's power-play ice time and scores about three-quarters of their goals. The Maple Leafs followed that same formula, falling exactly in line with the averages of these elite units.
Related: Maple Leafs Have Good Options for 2020-21 Taxi Squad
Now this is not to say that balanced units can't work. The Vegas Golden Knights are a pretty good example of a strong power play that relies on two relatively even units, but they finished ninth last season on the man-advantage at 22 percent. Based on these findings, though, I would argue that the Golden Knights should try to beef up one unit to see if that number can be improved, rather than the other way around as the Leafs are attempting.
The big caveat here, of course, is that we're still in the preseason and this is the time for experimentation. Keefe knows that his tried and true top power-play unit from last season works, so he can always go back to that configuration if the new plan doesn't pan out. And I'd wager that it won't be too long before we see the band back together.
Player stats from naturalstattrick.com
---
---