The Maple Leafs are entering their bye week and it couldn't come at a better time. They've lost two winnable games in a row to the Blue Jackets and Senators and haven't scored more than three goals in a game since December 28 when they beat Arizona 7-4. That's a span of seven games.
While averaging three goals shouldn't be a major problem, the problem lays in the team's consistency. You see, of those seven games, the Leafs have lost seven – earning just six of a possible 14 points. With that the round table panel (including David Petrie and Brett Slawson) got together to discuss if it's possible that the Leafs are relying too heavily on some players in particular.
Are the Maple Leafs relying too much on Frederik Andersen and Auston Matthews? If so, what can they do to alter their game plan?
Forbes: Has there ever been any doubt how much the Leafs rely on this pair? While the Leafs are just two years removed from their abysmal season – earning them the first overall pick in the Matthews draft – the talent on their team should give them a more balanced effort.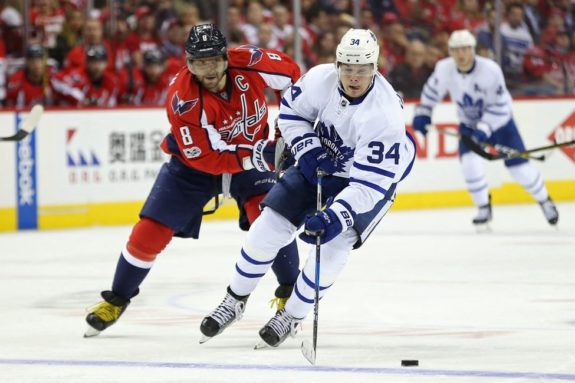 However, that hasn't exactly been the case this season. The Leafs have counted on Matthews and Andersen to keep them afloat in a mediocre Atlantic Division – along with James van Riemsdyk who has 19 goals this season.
You see, the Leafs know they have a generational talent in the 20-year-old Matthews and count on him to provide offence for the club. They are 10-6-0 when Matthews scores this season – a point percentage of 0.625 – while they're 15-11-3 when he doesn't score.
Teams are now focusing in on the star center – knowing very well what he means to the club. So is it just the mentality of the Leafs that pushes them to rely so heavily on the young forward or does Matthews take on that responsibility pushing the team forward?
On the other side of the puck, the Leafs also count far too much on the consistency of their netminder. Andersen, who has faced the most shots of anyone in the NHL to date this season, has provided some top notch goaltending for his team this season. Still, the team has hung him out to dry from time to time.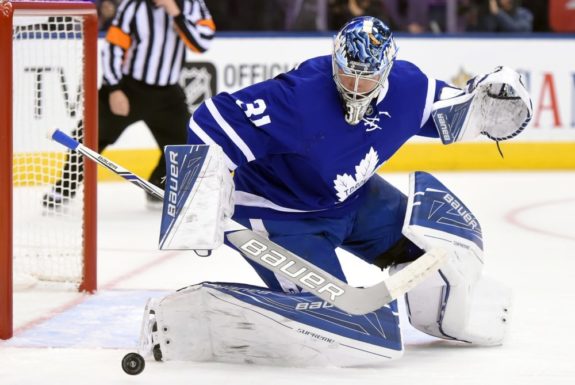 He's seen 35 shots or more in 17 of his 37 games this season. In those games, Andersen has a 12-4-1 record with the Leafs sporting a 13-13-2 record when he sees less than 35 shots per game. Still, the Leafs have given up far too many opportunities this year and the numbers alone demonstrate that. Andersen's seen 1,261 shots against this season, stopping just over 92 percent of them. The next closest is Calgary's Mike Smith who has seen 1,157 shots – a difference of nearly three fewer shots per game.
So what are the Leafs to do? Well, for one, they have to figure out some more balanced scoring. Find a way to get guys like Bozak and Kadri on the board more while players like Komarov might have to sit if they aren't getting the job done.
In terms of saving Andersen, there are two options. Either Curtis McElhinney sees the ice more than once every six games or they find a way to shore up their defence in order to relieve some of the pressure that Andersen faces on a game-by-game basis. Either way, the Leafs have some fixes to make before they become competitive.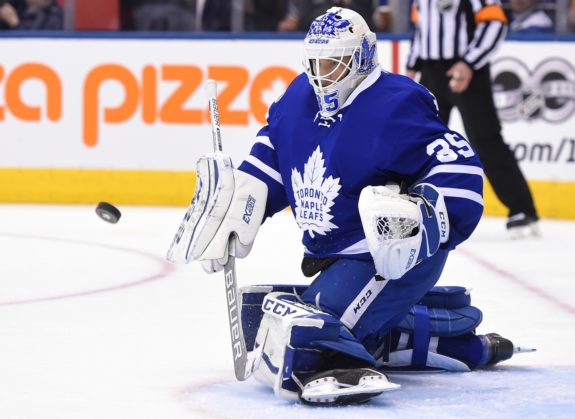 Petrie: The fact that the Maple Leafs rely quite a bit on Matthews and Andersen is not a problem in my mind. Just about every team in the league leans heavily on its superstars and goaltending. Why would we expect the Leafs to be any different?
We all have to remember that this team is less than two years removed from being the worst team in the league. Matthews is the single biggest reason why the Leafs are now a playoff team and Andersen is up there as well. The team continues to grow and add pieces, such as Patrick Marleau and Ron Hainsey, but it would be ridiculous to expect that they wouldn't need to rely on Matthews as much already. It could take years to develop that kind of depth.
So far, Matthews has shown that he is worthy of shouldering the load, and the Leafs will continue to lean heavily on him as the future captain and highest paid player on this team.
Slawson: Of course the Leafs are relying too heavily on the production of Matthews and Andersen. However, as two of the team's best player, their consistently high level of play seemingly has to be counted upon, and especially so if Toronto wishes to become a legitimate contender in the NHL.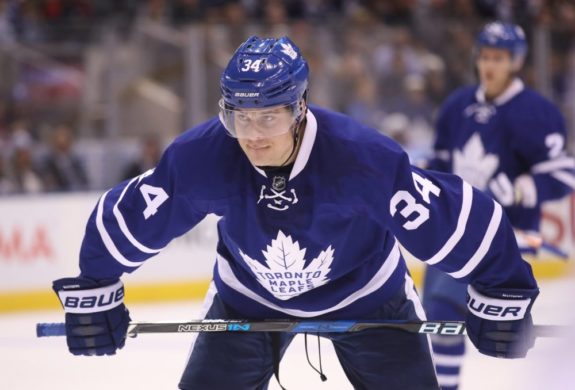 Yet, with this being said, the Leafs have clearly been far more dependant on the play of Andersen rather than Matthews. In fact, as of the team's 41st game played this season, Matthews had contributed to just 31 of the Leafs' 133 goals scored as a team, or slightly over 23 percent.
So, how can Toronto alter their game plan in order to become less dependant on Andersen? As is stands, the Leafs' current roster can't do much – at least until its management team is able to add greater defensive depth to the organization. With Connor Carrick and Martin Marincin the Leafs' two immediate stand-ins on the blue line, Toronto's lack of depth has led to the team allowing a massive 34 shots against per game – a mark which stood as the third-worst in the NHL as of the new year.
Unless the likes of Lou Lamoriello and Brendan Shanahan can find immediate upgrades defensively, expect the Leafs to count on Andersen with increasing regularity as the postseason draws near.
As always, our panel would love to hear your thoughts on the Leafs recent stretch. What issues are you seeing with the team? How would you fix them? Be sure to tune in next week as the panel sits down and discusses more as we head into the home stretch of the 2017-18 season.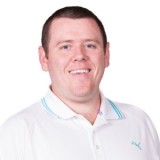 Andrew is in his 8th year reporting for The Hockey Writers covering the Toronto Maple Leafs. He began his broadcasting with CBC's Hockey Night in Canada team as well as being part of their coverage of the 2014 Winter Olympic Games in Sochi. He's the former play-by-play voice of the London Jr. Knights for Rogers TV and currently hosts the Sticks in the 6ix podcast. You can follow him on Twitter at @AndrewGForbes.