The Toronto Maple Leafs started the 2017-18 season strong, winning seven of their first nine games. Then in November, they went on to win 10 out of 15 games, including a six-game winning streak. That's the longest winning streak head coach Mike Babcock's had with the Leafs to date and it's this kind of 'winning games pattern' that's going to take them past the first round of playoffs.
When December hit, the team lost more than half their games in a single month and fans started to realize this probably isn't the year the Leafs are going to win the Stanley Cup. So what's really going on with Babcock and the Leafs?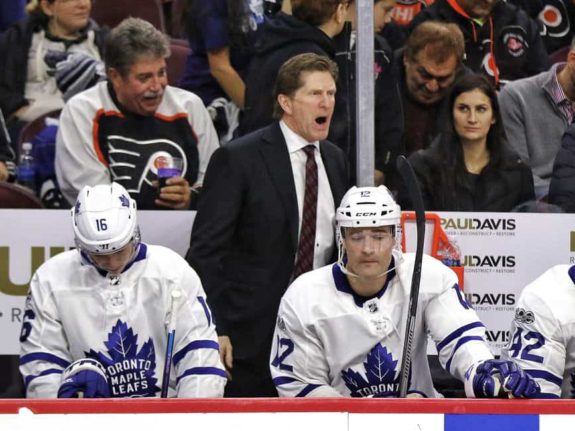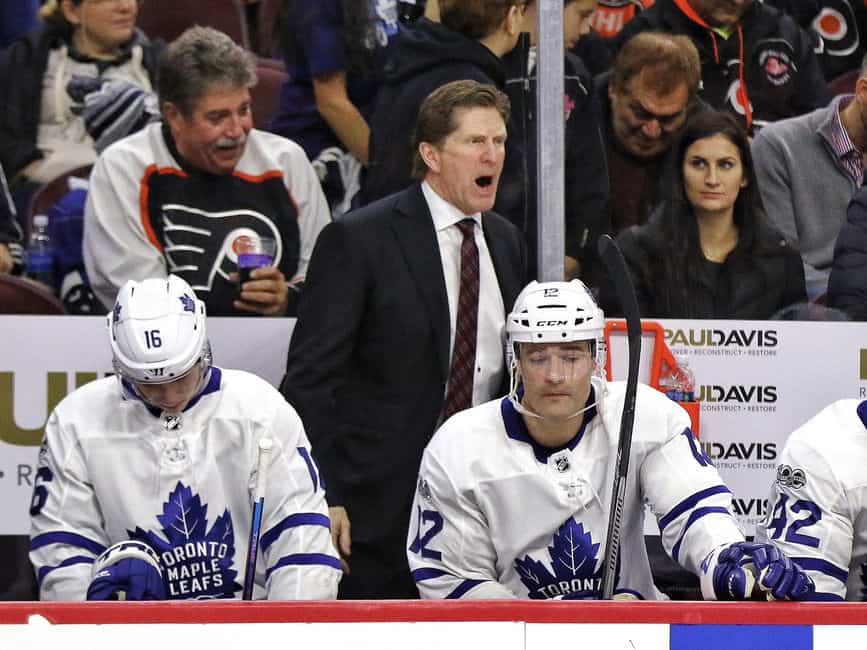 Leafs fans are not impressed by an offensive squad that's holding back on their God-given gifts. After all, their roster is packed full of top-end talent, from the no. 1 pick, Auston Matthews, and other first-rounders including Mitch Marner, William Nylander, and Morgan Rielly. Many are questioning Babcock's lineups, while others think he needs to come up with a better overtime strategy, and others insist he's wasting Matthews' skills.
There's been a major change in the way the Maple Leafs are playing hockey but it doesn't seem to be a positive change. Except, it is if you're aiming for the end game and trying to come out on top in it.
Although Babcock managed to bring the Leafs into the playoffs last season – and continues to keep them teetering on the cusp of playoff contention this year – hockey circles have always criticized the team's defense. As much as Morgan Rielly has improved this year – now matching the production of Erik Karlsson, Drew Doughty, and Brent Burns – and is still considered to be a Norris Trophy candidate, the team's defensive system remains subpar.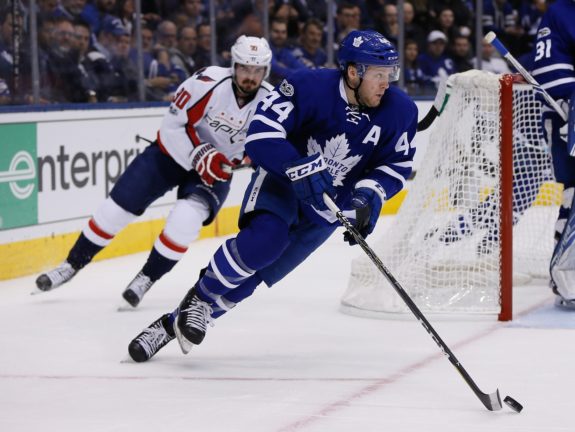 Goals Against Average Decreasing
In the month of October, the Leafs played 12 games and their Goals Scored Against Average (GAA) was 3.58. That means 3.58 goals were scored against the Leafs in each of their 12 games. That's an extremely high number and it doesn't describe a defensive team.
In the month of December, their GAA decreased to 2.77. Babcock is trying to teach the Leafs to play a more defensive game and this will require a buffer period. Meaning, their elite offensive prowess must drawback in order to defend their net from being scored against so often.
This also explains why their Goals For Average (GFA) has decreased. In October, their GFA was 3.92 but by December it had dropped to 2.85. This may also explain why Rielly's point production has increased. Let me explain.
Defensemen Increase Goal Count
In the month of October, 10.6 percent of the Leafs' goals were scored by defensemen. In November, it increased to 14.7 percent and in December, 16.2 percent. Babcock's new system forces the forwards to play two ways and allows the defensemen to break out and share the goal-scoring responsibilities.
Now, we have Travis Dermott thrown in and out of the mix and although he hasn't scored yet, based on his first two games, he has an offensive knack and is dying to get one in the net. Dermott was drafted in 2015 during the second round at no. 34 and during his major junior years in the OHL, he played with Connor McDavid with the Erie Otters. In Erie, he was never much of a goal scorer but he racked up a hefty amount of assists while he was there.
Last year was his first season with the AHL's Toronto Marlies – the Leafs' affiliate team – and he only notched 24 points in 59 games. These numbers, in particular, aren't much but he seems to fit Babcock's new system like a glove and maybe that's why he was brought up in the first place. Because of that, it's quite likely that he'll play in more than two games this year.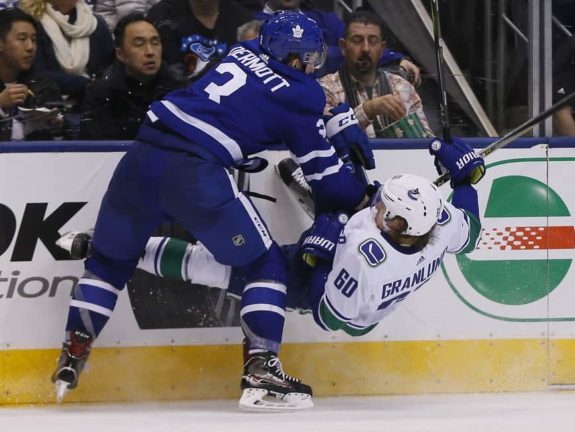 We can also see positive changes with Nikita Zaitsev, who's injured right now. In his first 34 games this year, he's scored four times, matching his goal total over an 82-game season last year when Babcock wasn't focused on improving the team's defense. In fact, based on the Leafs' defensemen's stats, each one is projected to double their points from last season and that includes Ron Hainsey – a new member of their defensive corps.
Regardless of how untimely it is to teach a great offensive team to become better at defending, Babcock does have their best interests at heart. In order to win consecutively and over a long period of time, the Leafs will need more skills than one. They'll need a team full of guys who can play two ways, share scoring responsibilities and master the forecheck – something that the Vegas Golden Knights, the number two ranking team in the league, has done beautifully.
I'm a Hockey Journalist based out of Barrie, Ontario, a Contributing Writer for The Hockey Writers covering OHL, and NHL prospects with an insatiable thirst for all things LA Kings, and PR gal for Abel Sports Management.