In this edition of Toronto Maple Leafs News & Rumors, I'll report the news this morning that Nick Robertson will not be playing with Team USA in the upcoming World Junior Championship tournament. Second, I'll share some thoughts from Maple Leafs head coach Sheldon Keefe about two of his new players, Zach Bogosian and Joe Thornton.
Item One: Considering Nick Robertson Skipping the World Junior Tournament
News came this morning that Nick Robertson would absolutely NOT play for Team USA at the upcoming World Junior Championships (WJC). The reason is simple: the Maple Leafs simply did not want to release him to play with that team.
Related: Team USA Hesitation Means Nick Robertson's on Maple Leafs Roster
The bottom line was that Maple Leafs brass believed Robertson had a chance to make the team's lineup for the 2020-21 season and the cost was to keep Robertson in Toronto as a full participant in the training camp experience.
Had Robertson traveled to Edmonton to play in the World Juniors, he would have had to quarantine upon returning to Toronto. That would have made the Maple Leafs training camp of little value to his organizational development.
For Maple Leafs' fans, logic suggests that the coaching staff sees a place for Robertson on the roster. If he can eventually score in the NHL like he did last season in the CHL (Robertson led the league with 55 goals in only 46 games), he's bound to become a top-six NHL forward. But, when?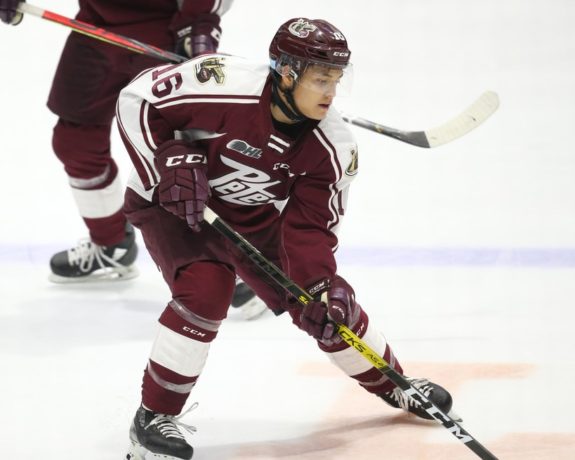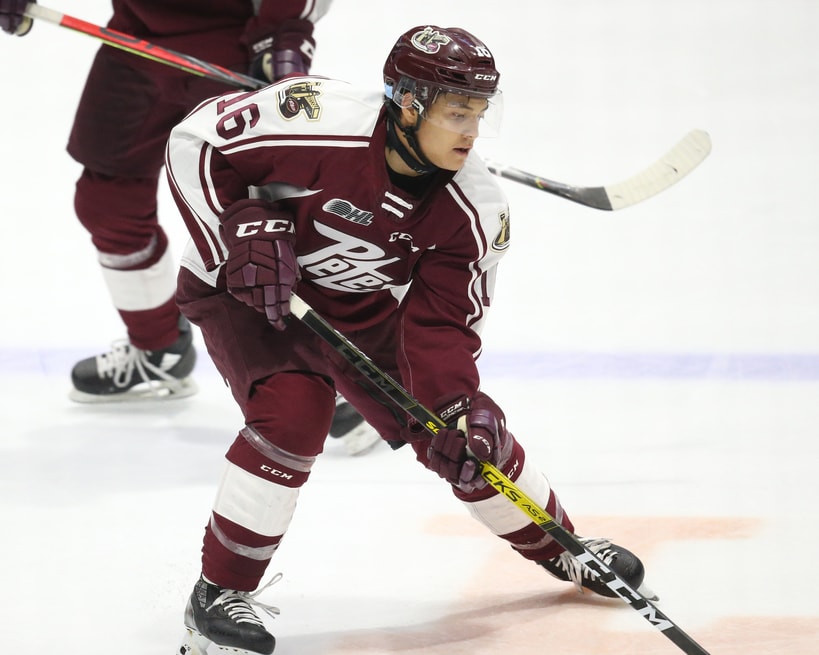 It had to be an issue for the Maple Leafs deciding their young prospect's availability for the WJC tournament. There's little doubt both Robertson and the Maple Leafs organization would have wanted him to play; and, in an ideal world, the transition from place to place would have been tight – but doable. Sadly, the impact of COVID-19 renders the world far from being ideal.
The bottom line was that Robertson's attending training camp in his bid to make the team's roster for the 2020-21 season was simply too important to the organization. Had Robertson competed in the World Juniors, he would have missed the entire Maple Leafs' training camp following NHL's health and safety protocols.
Related: Maple Leafs' Forgotten Ones: Jyrki Lumme
Specifically, if Team USA had made the gold medal game on Jan. 5 and he traveled back to Toronto the next day, those protocols would have forced Robertson to quarantine for seven days after arriving in Toronto on a commercial flight. He would also have missed the entire first week of the start of the 2020-21 season  
Undoubtedly, it would have been nice for Robertson to be part of the WJC; however, the organization's top priority was to give him the best shot to make the 2020-21 roster. Given Robertson's sacrifice to stay in Canada and not return to his family in the United States after the team was eliminated from the 2020 postseason play, fans would have to guess Robertson is also on board with that decision.
In the end, each NHL club must decide if attending NHL training camp in early January is more important than having its prospect play in the World Juniors. In Robertson's case, the WJC and training camp overlap made that decision easy. We'll likely see the youngster suit up regularly for the Blue and White this season.
Item Two: Sheldon Keefe Weighs in on Thornton, Bogosian & Brodie
All the changes the Maple Leafs made to the team's 2020-21 roster both offer a number of options and put pressure on the coaching staff to create a winning line-up. Given my own coaching history, which I know is minor compared to being an NHL coach, possibilities were always part of the fun. How would different line-ups work? Would this player play well with this player? Little things can matter, and one's coaching mind is always grinding.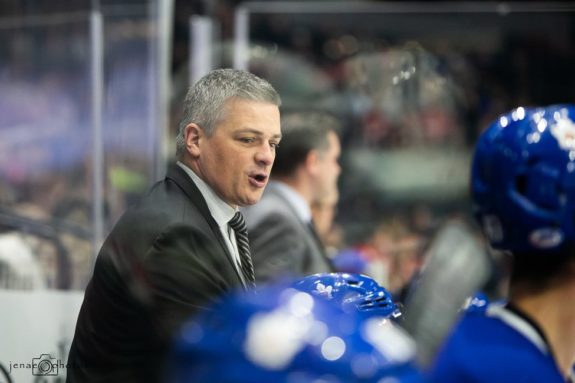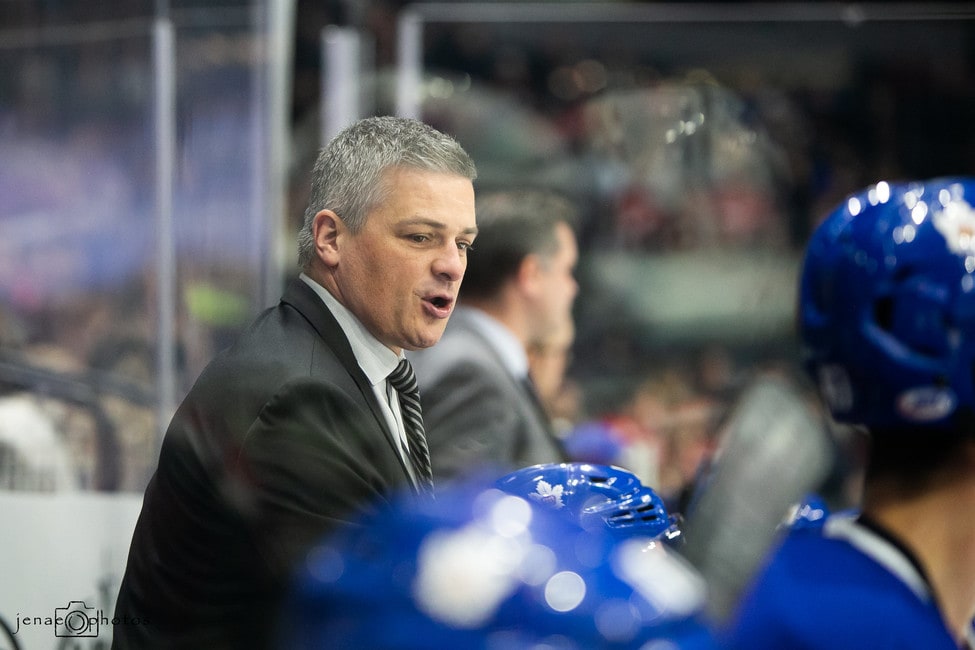 In a different way, I can only suppose Maple Leafs head coach Sheldon Keefe shares similar thoughts. Just over two weeks ago, Keefe discussed two of the team's new additions with Mark Masters of TSN. Here's what Keefe had to say:
Related: Senators News & Rumors: Front Office, Belleville, Melnyk, Pinto & More
When Keefe spoke about what Zach Bogosian might bring to the team, he noted: "He is a guy with a great deal of experience and perhaps the most valuable experience, given what he's just gone through in adjusting to a new team, finding his place in a new team, and ultimately being a part of a team that was trying to find its way and get over its own humps to win a championship in Tampa Bay. He's going to bring a lot not only on the ice, but in the locker room as well. He's got great energy about him."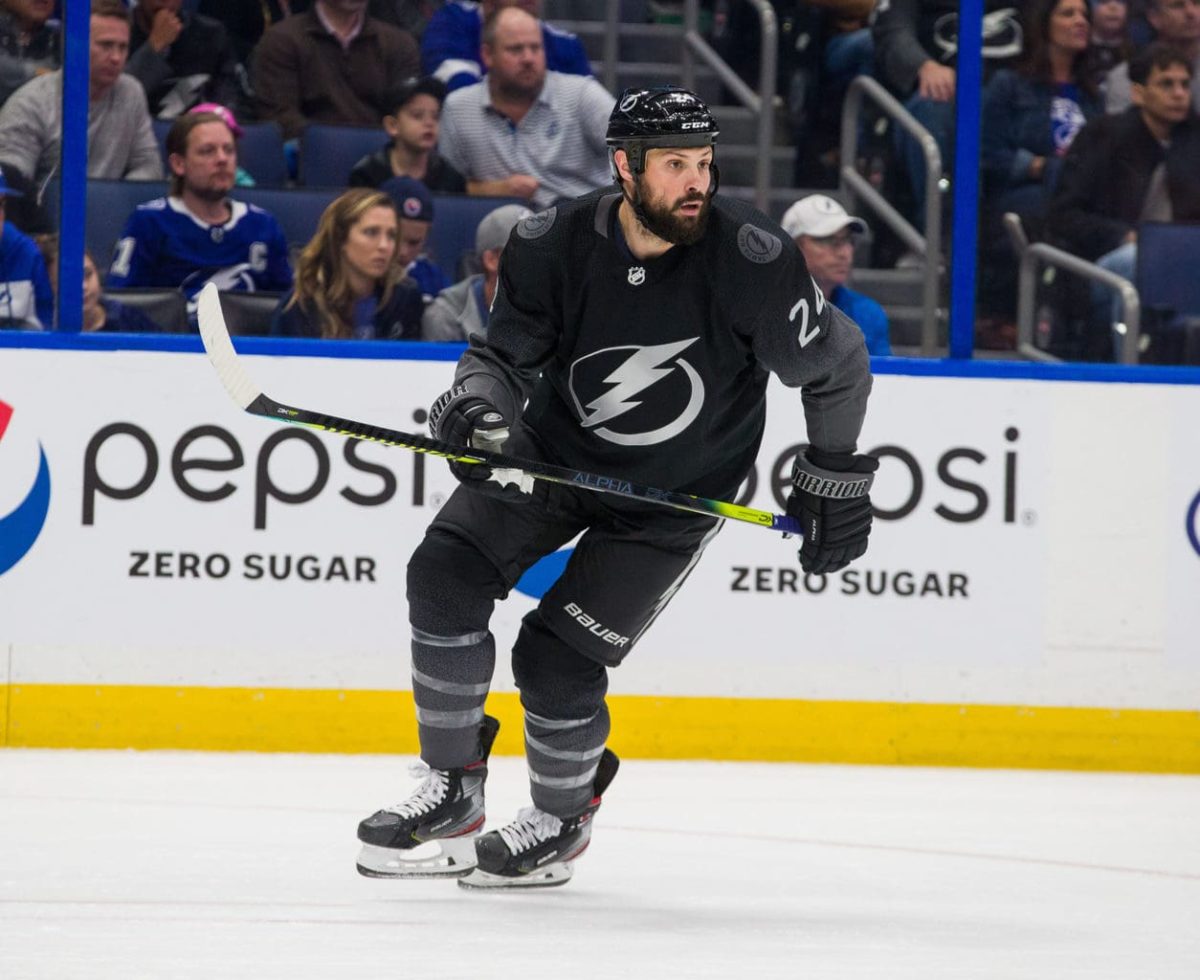 When Keefe spoke about what Joe Thornton would likely bring to the team, Keefe said: "He is a very versatile guy that we think can play anywhere in our lineup depending on what we need or what's happening. With him coming here he's going to be an important piece of our team. He's coming here for a reason and we're bringing him for a reason. We're really excited to bring in somebody with his experience, his energy and the passion that he still has for the game. So, no matter where he plays, he's going to bring a lot to us, and we're excited about that and I know our players are as well."
What's Next for the Maple Leafs?
The decision to keep Robertson home in Toronto has to mean that the organization believes the 2020-21 NHL regular season will start soon. That's exciting for fans and brings with it a sense that normal life might be back soon.
Related: Maple Leafs Nick Robertson: The Cost of Chasing His Dream
I'm excited to see if Keefe is correct about what the new players bring to the team. It's likely to be either boom or bust for the Maple Leafs this season. Now the goals are first for all of us to stay safe and second to watch the Maple Leafs finish the season.
---
---