In today's NHL rumor rundown, it appears a final decision has been made regarding Nick Robertson heading to the World Juniors to join Team USA. In Detroit, there is a list of players the Red Wings might be potentially interested in. Any chance there is something brewing? Meanwhile, the Vegas Golden Knights owner has tried to set the record straight on trade rumors surrounding Max Pacioretty, the New York Rangers might move Ryan Strome and the Boston Bruins could offer up an opportunity via a PTO.
Robertson Not Joining Team USA
TSN's Bob McKenzie posted in a series of tweets on Friday that a situation had developed posing more issues for Nick Robertson and any chance he'll be a part of Team USA at the World Junior Championships. Saying both the player and the Maple Leafs wanted him to be there, the priority was also making the Leafs roster at camp and that Toronto hadn't guaranteed a spot for Robertson like the Blackhawks had with Kirby Dach.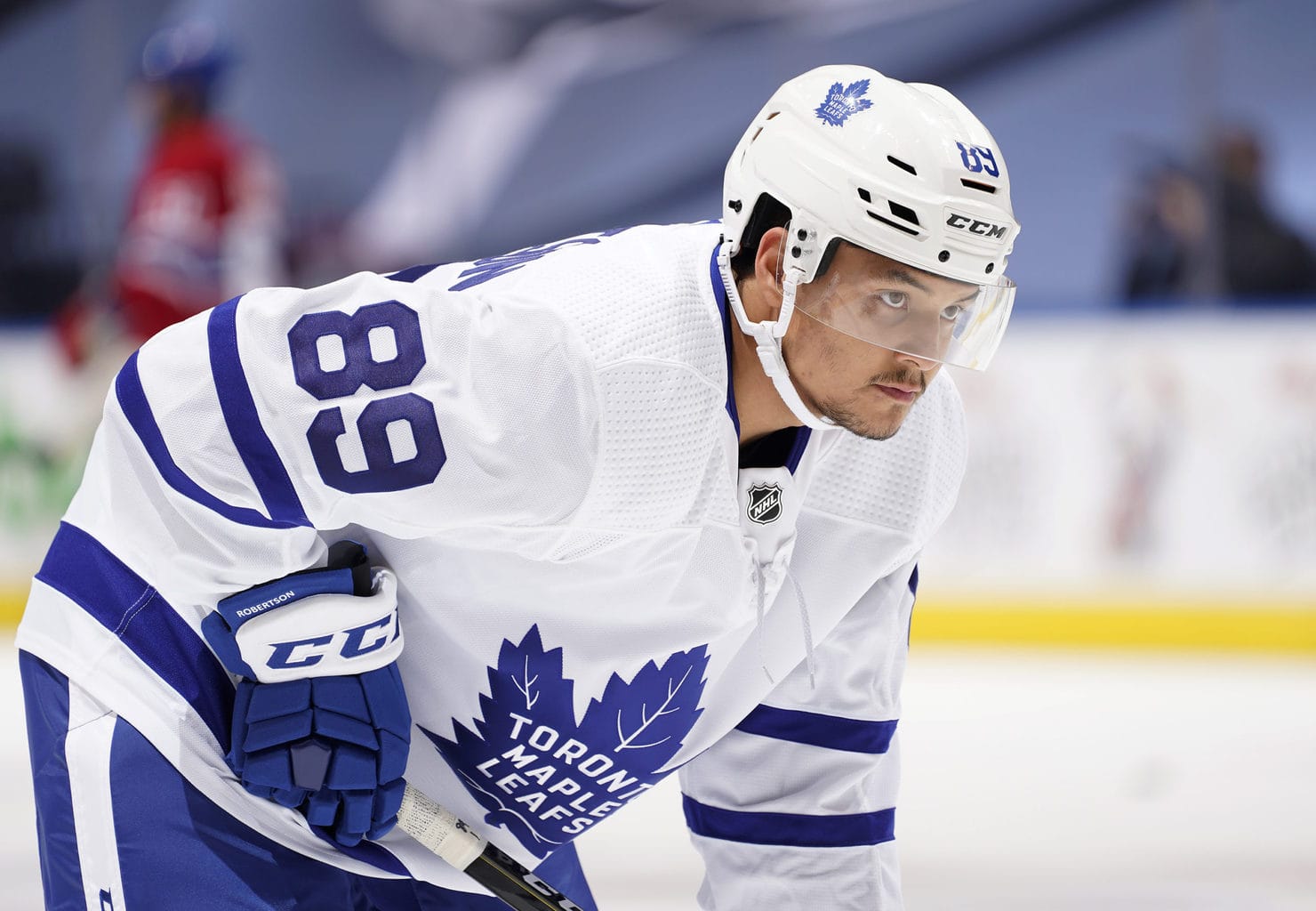 McKenzie also noted that a plane trip from Edmonton to Toronto would have triggered the need to quarantine for 14 days, meaning Robertson would have missed camp. Robertson notes, "Every day is kind of a tryout for me." so he's decided not to go to the WJC.
Chris Johnston of Sportsnet writes that it is now official and says, "He loved his world junior experience last year, but told me recently that he's focused on the NHL."
Related: Maple Leafs' Forgotten Ones: Jyrki Lumme
Possible Additions for the Red Wings
The Detroit News' Ted Kulfan recently listed several players the Detroit Red Wings could be interested in before the 2020-21 season gets under way. Among the names on Kulfan's list are Tampa Bay Lightning forwards Alex Killorn, Tyler Johnson and Yanni Gourde and Vegas Golden Knights winger Max Pacioretty, who is apparently not being shopped.
Kulfan writes on Killorn:
Killorn, 31, is an assistant captain, and scored a career-high 26 goals last season. With three more years at a manageable $4.45 million cap hit, Tampa could get decent value for Killorn, though the Wings may not be an ideal fit.

source – 'Players in the NHL bargain bin who might interest the Reg Wings' – Ted Kulfan- Detroit News – 12/10/2020
The Red Wings are certainly still active in the trade market, having moved Dmytro Timashov to the New York Islanders yesterday, so there could be other moves coming and there's definitely been buzz that the Red Wings and Lightning could be good partners considering their respective GMs past history and polar opposite cap issues.
Bruins Bringing in PTO Defensemen?
Joe Haggerty of Boston Hockey Now was asked as part of a mailbag segment if the Bruins might considering offering PTO's to players to improve their blue line situation. Haggerty responded that he could potentially see this happening with a player like Karl Alzner.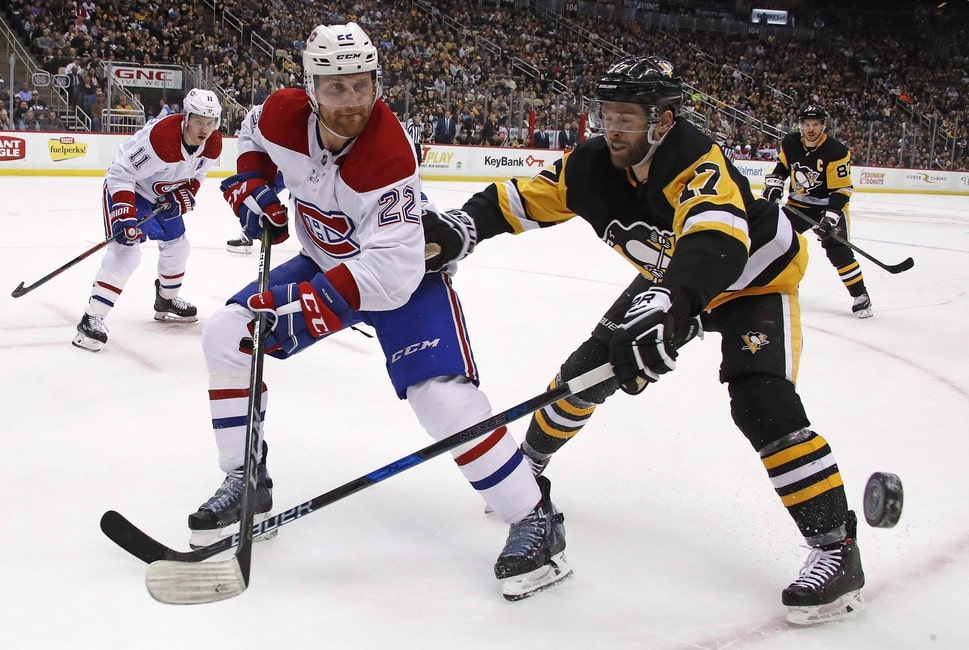 Haggerty believes the team is still working on adding another defenseman and speculates a trade is more likely than a free-agent signing. The Bruins could target a top-four defenseman to plug the gap on the left side of their blueline.
Golden Knights Not Shopping Pacioretty
Vegas Golden Knights owner Bill Foley said not to believe the rumors when it comes to any talk that the team might be "shopping" forward Max Pacioretty in trade. Foley did admit that the team had cap issues it was trying to resolve and he didn't say outright that the organization wouldn't trade the player, only that he wasn't actively being shopped.
Rangers Will Eventually Trade Ryan Strome
After signing a two-year contract with the New York Rangers this offseason, there is already chatter that Ryan Strome's trade out of New York is only a matter of time. According to Rick Carpiniello of The Athletic, a Strome trade is a matter of when and not if.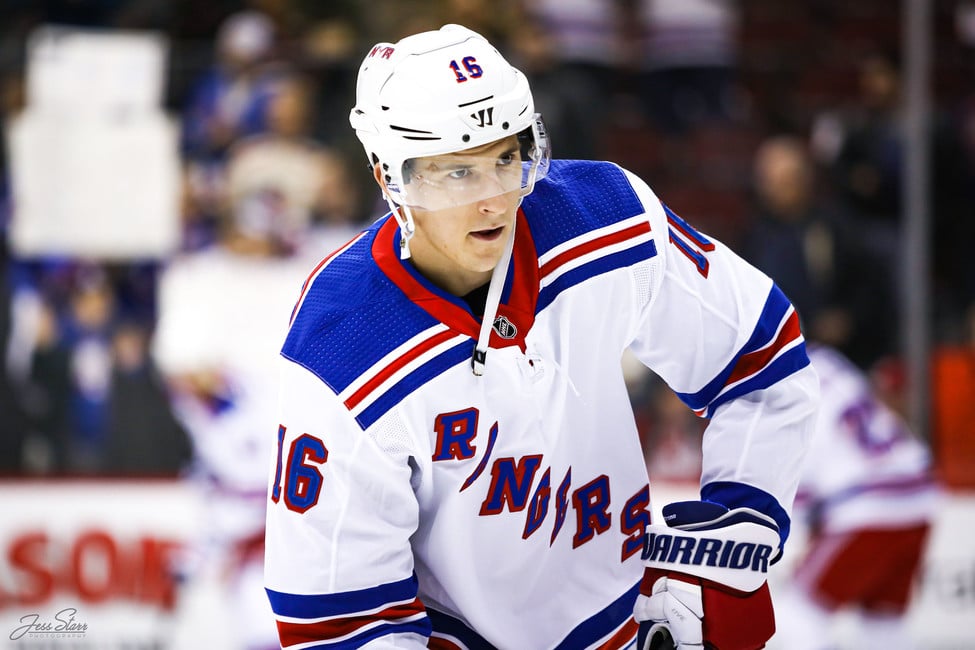 Carpiniello writes:
Ryan Strome, the No. 2 center at the moment, and Panarin's most likely partner, just signed a two-year deal. He is almost certain to be traded by the '21-22 trade deadline, though, because by then the Rangers will either be sure he isn't a legit No. 2 center going forward or his Panarin-driven stats will be so good that they can't afford to re-sign him as an unrestricted free agent.

source – 'Seattle Kraken expansion mock draft 5.0: Who could the Rangers lose?' Rick Carpiniello – The Athletic – 12/07/2020
The comments came during an article about who the Rangers might choose to protect and who they might be willing to lose in the expansion draft that will see the Seattle Kraken join the NHL.
---
---
Catch up on all the latest NHL Rumors
Jim Parsons is a freelance writer who covers the Edmonton Oilers and news and rumors posts here at The Hockey Writers.
You can also catch him writing at NHLtradetalk.com, The Sportster and hosting weekly video casts, THW News and Rumors Rundown, plus Oilers Overtime.
Follow below on any my social media accounts.