The Vegas Golden Knights are set to make their Expansion Draft selections, it's time to take a quick (and I mean quick) look at the Toronto Maple Leafs' protected list and those the team left vulnerable to the new NHL franchise.
With almost everyone having their own opinions on surprise protected players and the guy most likely to be heading to Sin City, the panel of Slawson, Langridge and myself sit down to discuss who we think will be donning blue and white next season and who will sport the new jerseys of the Golden Knights in this edition of the Maple Leafs Round Table.
Were there any surprises for you on the Leafs protected list? Who?
Forbes: At first, I had the same reaction as my colleagues. Martin? Really? But then I remembered that part of having young talented players like Auston Matthews and Mitch Marner meant that you needed to protect them on the ice. Sure, he doesn't play on a line with either player and he'll never be an offensive by any means, but he is a reminder to other teams to be somewhat respectful of the fact that there are a set of fists on the Leafs' bench that could be ready for a tilt at any point in time of any given game.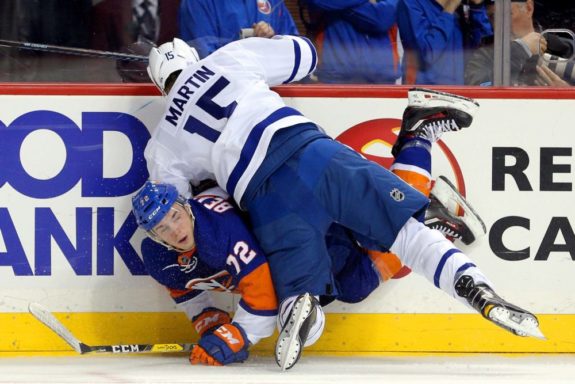 The fact is, hockey is still a physical game. You still need a player with that kind of leadership in the dressing room and presence on the ice. Yes, he saw a decline in minutes and his lowest point total of any NHL season, but he still finished with 300 hits. That was good enough for second in the NHL in that category and nearly 25 hits per 60 minutes.
Other than him, I wasn't really shocked by who the Leafs protected. I know people will be shocked that they chose Leivo over guys like Rychel and Leipsic, but reports are the Leafs are still one of the teams talking to Vegas. Who knows, maybe Lou Lamoriello is working out a deal in which Vegas won't pick Rychel or Leipsic when it comes down to it.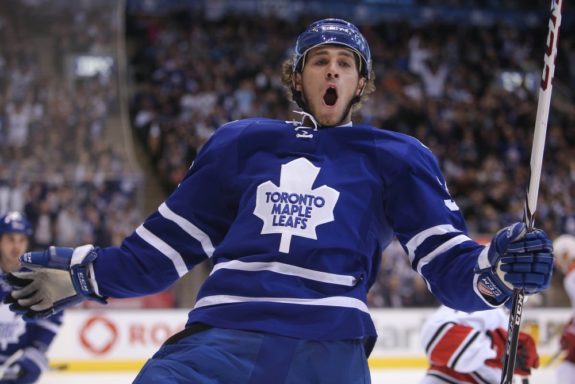 Slawson: There absolutely was and he is none other than Matt Martin. When the Leafs released their official list of protected players, Martin's name was the one which immediately stood out amongst the rest.
Entering the second year of his four-year contract with Toronto, Martin undeniably underperformed in his first campaign with the team. In fact, not only did Martin log the lowest average ice time of his career in 2016-17 but his hit total also dropped significantly. Further, Martin's penalty minutes spiked despite decreased playing time while his nine points were the last of his NHL career. Regardless, Martin was still protected by the Leafs.
One player who will be directly impacted by this decision is Brendan Leipsic. Although Kerby Rychel will also be exposed to selection by the Golden Knights, Leipsic is arguably of greater skill and is much closer to being NHL ready. As a competitive and highly skilled forward, Leipsic appeared poised to make an impact with the Leafs, yet, with Martin filling his spot on the team's protection list, the promising prospect will most likely join the Knights instead.
With Tyler Bozak, James van Riemsdyk, and Leo Komarov all set to become UFAs in 2018, the decision to protect Martin and expose Leipsic is on which Toronto could very soon come to regret.
Langridge: Martin is really the only answer. There is no way that Vegas was going to take him with three years remaining on his deal. However, it looks like the Leafs management thought that George McPhee would want his 'dad' factor.
If there is a stretch, you could also say that Josh Leivo is a surprise. Primarily a healthy scratch last season, he still had the scoring touch that has kept him from being put on waivers. Although, with him being protected, perhaps it speaks to something happening with van Riemsdyk this offseason.
Now that we know the unprotected players, is there someone that you can see Vegas taking? Why?
Forbes: I tend to think that Vegas will be leaning toward a select group of players. Leipsic, Rychel, Sparks and Alexey Marchenko. Wait, Marchenko? Really?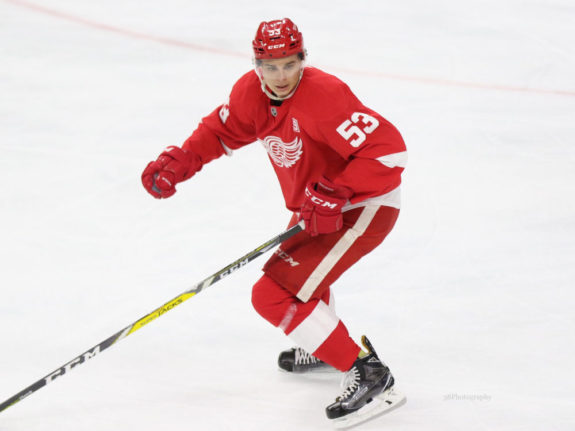 Leipsic and Rychel are easy ones. They've both had their successes and are young, dedicated forwards. As for Sparks, he's a young goaltender with some NHL experience which definitely plays well for Vegas if they're looking to either build some kind of prospect pool or have a backup of some sort with Sparks' experience.
As for Marchenko, you might question why. In his media scrum at the NHL Combine in Buffalo earlier in June, McPhee mentioned how he'd be looking for younger players – players he can build a team with and eventually build a competitive one at that. Marchenko is just 25 years old and has a fair amount of hockey ahead of him. Sure, he hasn't quite lived up to NHL expectations yet, but he is a physical body and can move the puck. On top of his age, McPhee also recently mentioned that he might be trading some defence following the Expansion Draft because they plan on taking a number of them. Rumours will fly as to which teams he will take defensive players from, but the Leafs could be a good candidate with the likes of Marchenko, Marincin and Andrew Campbell all available and under 30 years of age.
Slawson: As I mentioned prior, Leipsic is the player most likely to be chosen by Vegas. Despite his small stature, Leipsic has drawn comparisons to Brendan Gallagher of the Montreal Canadiens due to his determined and relentless style of play. Further, as a highly-skilled and crafty player, Leipsic's impressive production at the American Hockey League level has warranted considerable NHL playing time.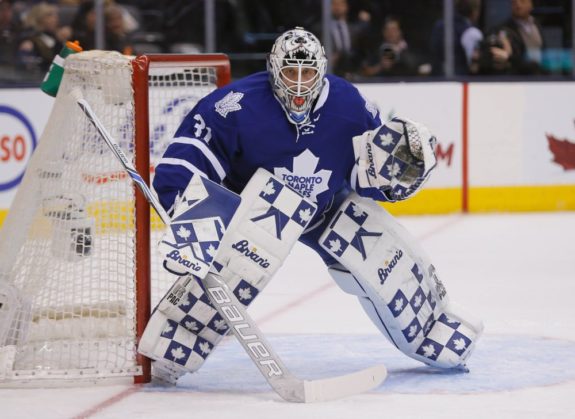 On the other hand, the Golden Knights could, of course, opt for a defenceman or goaltender. If so, I would expect Martin Marincin or Garret Sparks to be on their way to Sin City, however, the loss of either of these players would be strictly dependant on Vegas' organizational needs.
One name which has also come up in conversation is Joffrey Lupul. Although it appears as though he will never play again due to nagging injuries. His cap hit of $5.25 million could come in extremely handy if the Knights desperately need to reach the cap floor.
With this all being said, my money still rests on Vegas selecting Leipsic – a player who likely should have been protected by the leafs in the first place.
Langridge: I think it's fair to say goodby to either Leipsic or Rychel. Either of those players would be fighting for a spot in the Leafs lineup in September, but it seems one of them will be fighting for a spot on the Knights. It's too bad that one of them will have to go as both looked like they could be part of the next wave for the Leafs.
While it won't be long now before we know who the Leafs will lose to Vegas, remember that Lamoriello has a plan and has a great chance to work with McPhee in holding onto some unprotected players he might want to keep. That being said, as the panel mentioned, don't be surprised to see either Leipsic or Rychel headed to Vegas if a deal can't be done.
As always, feel free to share your thoughts on the situation in the comments below and we look forward to you joining us next time for another edition of the Maple Leafs Round Table.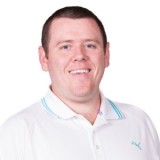 Andrew is in his 8th year reporting for The Hockey Writers covering the Toronto Maple Leafs. He began his broadcasting with CBC's Hockey Night in Canada team as well as being part of their coverage of the 2014 Winter Olympic Games in Sochi. He's the former play-by-play voice of the London Jr. Knights for Rogers TV and currently hosts the Sticks in the 6ix podcast. You can follow him on Twitter at @AndrewGForbes.