Toronto Maple Leafs general manager (GM) Kyle Dubas has addressed his forward group with the blockbuster trade with the St Louis Blues to acquire both Ryan O'Reilly and Noel Acciari and now he must turn his attention to his blue line. While there's some decent depth amongst the organization, trade talks will continue before the March 3 deadline and Maple Leafs defenseman Justin Holl should be included. Toronto needs to move on from Holl and if it's not via trade, they should consider adding another piece to move Holl down the depth chart and into the press box.
Holl Doesn't Pass The Eye Test
The analytics crew can say whatever they want and can point to this percentage or that percentage, but at the end of the day, as someone who watches each and every Maple Leafs' game, Holl doesn't pass my eye test. He fumbles too many passes, his d-zone coverage is suspect, he makes the wrong read too frequently, he's a below-average skater, and it seems like bad luck follows him around the ice on a nightly basis.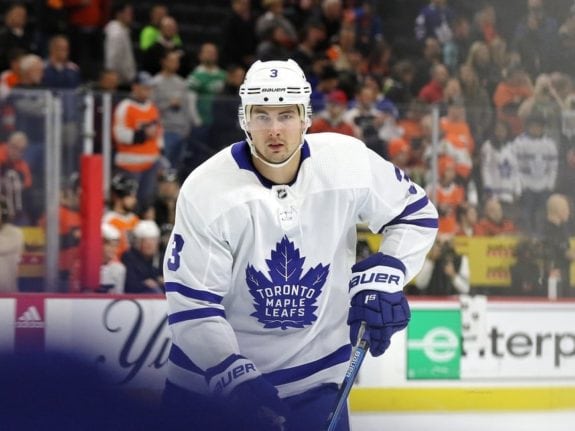 While he's a reasonable penalty killer, mostly due to his long reach over his hockey sense, I wouldn't buy into head coach Sheldon Keefe's recent comments on how Holl is one of the team's best penalty killers on a bad day. To me, he's just pumping his tires and trying to ensure he doesn't lose his confidence after coming out of the lineup last week as a healthy scratch.
Holl has appeared in 56 games in 2022-23, recording 12 points, 107 hits and 94 blocked shots. The worrisome part about replacing Holl for coach Keefe is the fact he plays over three minutes a night on the penalty kill. While I certainly feel he should be out of the Maple Leafs lineup, especially come game one of the Stanley Cup Playoffs, the team does need to add a strong defensive defenseman in the process.
Liljegren and Timmins in Long-Term Plans, Holl Shouldn't Be
Both Timothy Liljegren and Connor Timmins are signed through the 2023-24 season at very reasonable contracts, and both blueliners are restricted free agents when their deals are up. This means both defensemen are very much under team control and in the Leafs long-term plans. The 31-year-old Holl on the other hand, is an unrestricted free agent and isn't a player I would re-sign come summer time.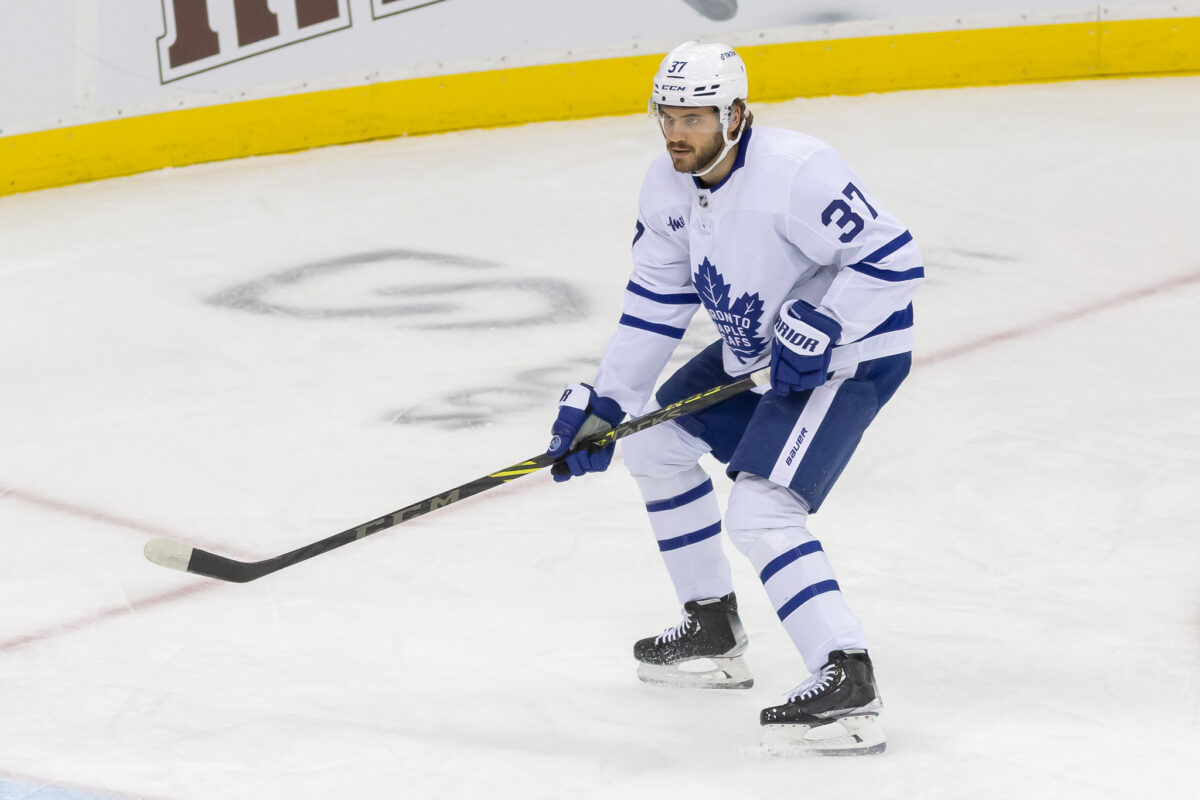 Due to his inconsistent play, bonehead mistakes and lack of poise under pressure, the Maple Leafs need to think long and hard here. Timmins, Liljegren, and TJ Brodie can all play the right side and if a deal does transpire before the March 3 deadline, Dubas should try and acquire a right-handed defenseman to fill out his group.
Related: Maple Leafs GM Not Finished Making Drastic Changes
---
Latest News & Highlight
---
Elliotte Friedman of Sportsnet recently linked the Maple Leafs to Radko Gudas of the Florida Panthers or Scott Mayfield of the New York Islanders. Both would be upgrades over Holl and both bring a level of nasty this team will need for their Stanley Cup Playoff run. Jake McCabe of the Chicago Blackhawks is another player who has been linked to Toronto in the past and could be on management's radar.
More Moves Coming From Maple Leafs
Regardless if it's Holl being dealt or not, the Maple Leafs are not done and Dubas will be making another move before the deadline. Yes, to me, he must upgrade over Holl, but the organization has shown a tremendous amount of loyalty to the player over the years, so it may be a bit of a long shot.
You may also like:
Expectation is a roster player and a prospect, or two prospects will be packaged as the team doesn't have a ton of draft-pick capital left after the big deal with the Blues. Dubas traded a first, second, third and fourth-round pick in the blockbuster with St Louis so look for the next move to include a mid-to-high level prospect and potentially a roster player.
Speaking of moves, some may call me too critical, or present me with a slew of stats, but at the end of the day, I take it with a grain of salt. I've watched his 56 games this season, and it's time for the Maple Leafs to take Holl out of the lineup. If they can package the right-handed defenseman and his $2 million cap hit to upgrade via trade then great, and if not, they should give Timmins more playing time and start to facilitate the 'Justin Holl exit strategy'.