As I've mentioned before in recent posts, I'm pleased with the direction the Toronto Maple Leafs have taken with their signing of free agent players. Not only do these experienced free agents bring skill, but they also bring leadership. As well, they add a sense of positive professionalism that I believe will impact the team's culture in positive and successful ways.
Related: Maple Leafs Radical Trade Rumors: Nylander, Ekblad, Nurse & Subban
There seems to be a pattern in general manager Kyle Dubas' signees. One thing that I believe this group of experienced players brings – and here I'm counting newcomers T.J. Brodie, Wayne Simmonds, Zach Bogosian, and maybe most importantly Joe Thornton – to the team that's seldom mentioned is a professionalism that contributes to building positive team culture.
The Importance of a Positive Team Culture
The culture of highly-effective and successful organizations was one area of my academic research when I was a professor at the University of Alberta. I learned from my research that the most important change that lifted organizations to success and achievement was building a positive organizational culture. It was an intangible that really created tangible results. I see the Maple Leafs moving this way.
Almost a year ago, in November 2019, Mike Babcock was fired and Sheldon Keefe took over. That move was team-defining. It not only changed coaches, but it began a change in the team culture. Like him or not as a coach, few would support Babcock as an affirming coach or a coach who shared leadership. He simply chose not to.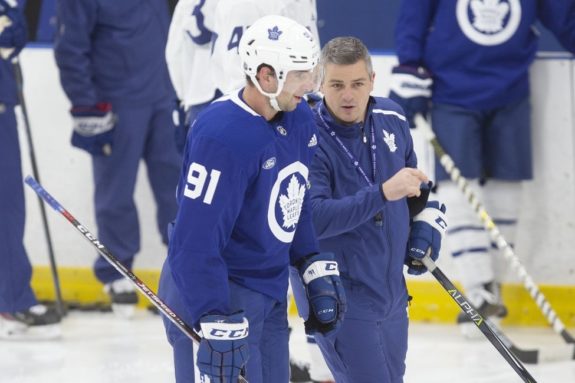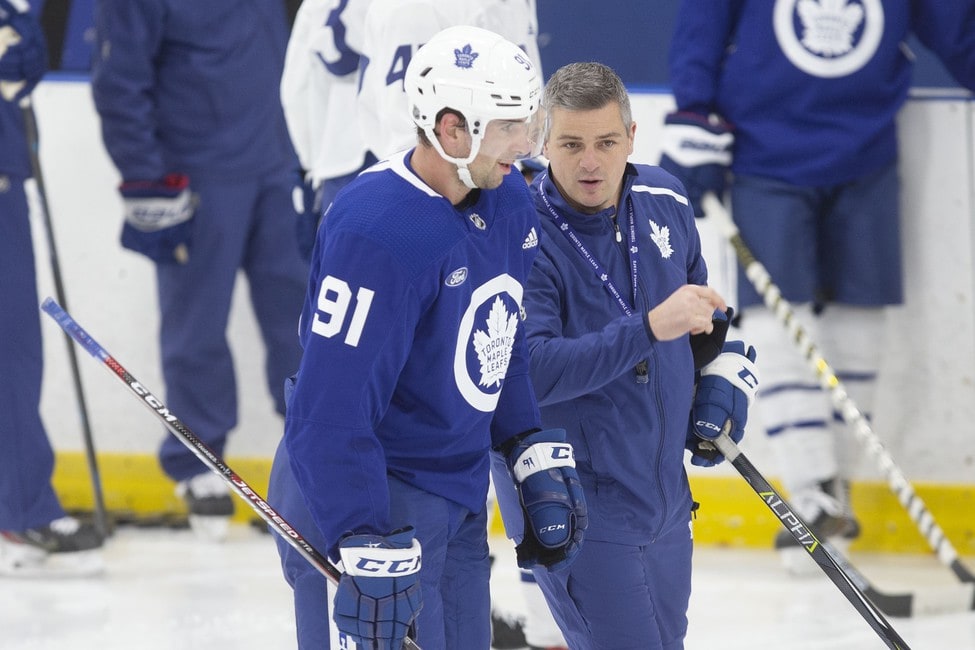 Babcock's success had been forged through accountability – to him. He was stubborn that way. Keefe was a different kettle of fish. The Babcock culture was replaced by the Keefe culture, and it was a team culture that was much more positive.
Often, in the sports vernacular, Keefe would be called a players' coach, but it's more than that. It's a philosophy about how to motivate your players' best performances game after game, which includes one's commitment to both team and to individual success.
Related: Worst Toronto Maple Leafs Trades
Jason Spezza brought his share of individual success with him to Toronto and might even make the Hockey Hall of Fame as a result. What he sought with the Maple Leafs was team success: he wanted a Stanley Cup victory before he retired and willingly signed an NHL league minimum contract to help that happen.
Spezza's Professionalism and Maple Leafs Team Culture
I was reminded today of Spezza's professionalism when I read a Maple Leafs hockey commentator's post who believed Spezza got the last laugh about the Babcock situation that unfolded last season. I get his point and it's valid: Spezza is back again with the Maple Leafs and Babcock is now gone.
In addition, the Maple Leafs learned from Spezza's presence on the team. He not only became the pathfinder for the number of other Maple Leafs newcomers who this offseason also signed league minimum contracts; but, he also became Maple Leafs' "policy." Spezza's professional demeanor and skill set helped Dubas see a way to solve a huge need for the organization – how to have his cake (with four players making almost half of the team's salary-cap space) and eat it, too (how to keep the organization under the upper limits of a flat salary cap).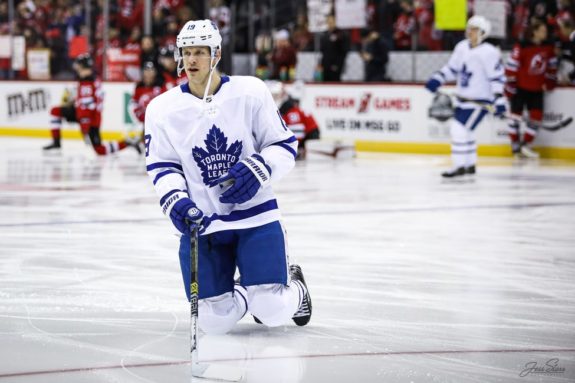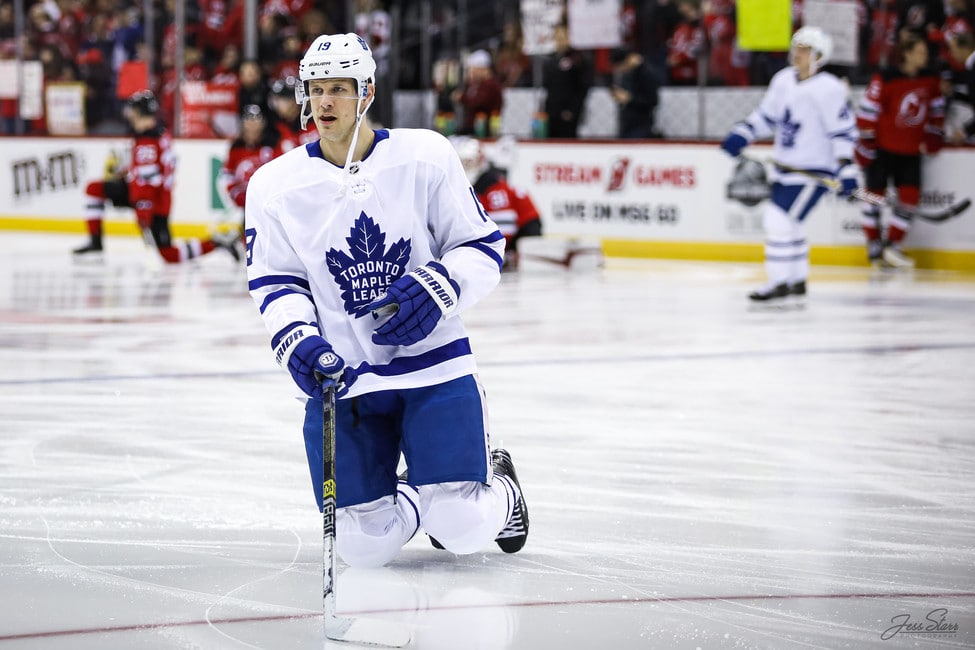 Ironically, given what I know, I can't believe Spezza literally laughed at the situation. I know it's a metaphor, but my point is that Spezza's behavior suggests that he's unlikely to engage in laughter to spite Babcock – at least in public.
Fleshing Out the Backstory of Spezza's Benching
Clearly, Babcock wasn't pleased when Spezza signed in Toronto and the hockey writer remembered what Babcock reported about Spezza being with the team. Babcock said, "He's trying to figure it out if he's interested, and we're doing the same."
Two things remain memorable for me about that event from Spezza's perspective. First, Spezza never whined publicly about Babcock. He was the ultimate professional in this area, as he proved to be in other areas we've seen. He seems to be a class act.
Second, the hockey commentator reminded me that the benching "was a last-minute decision because Spezza had his wife, kids, and other family members in attendance to see him make his debut with his hometown Leafs."
To add some insight (or skin and bones) to that comment, Spezza has a large family. He married Jennifer Snell in 2009 in Ottawa when he played there. Together, he and Jennifer have four daughters. Sophia is now 10; Nicola is now eight; Anna is now six; and, Julia is now four. Putting their Dad in the press box when they had come to see him play seems a bit Grinch-like in what was planned to be a meaningful family celebration.
Related: 10 Reasons Hockey Is the Greatest Sport on Earth
Although Spezza said nothing about being benched, if he would have spoken out, he wouldn't have been the only NHL player to do so. For years Mike Commodore called Babcock, among other things, mean-spirited and claimed didn't tell him the truth. Commodore had an average NHL career (as a defenseman he played 484 NHL games with seven teams), and his season with Babcock in Detroit was his last NHL season. He's no Babcock fan to this day and was joyfully public when the Maple Leafs fired Babcock.
Hall of Famer Chris Chelios also found Babcock difficult to play for personally, and in fact believed when Babcock left as the Red Wings coach the team would have more success signing veteran free agents.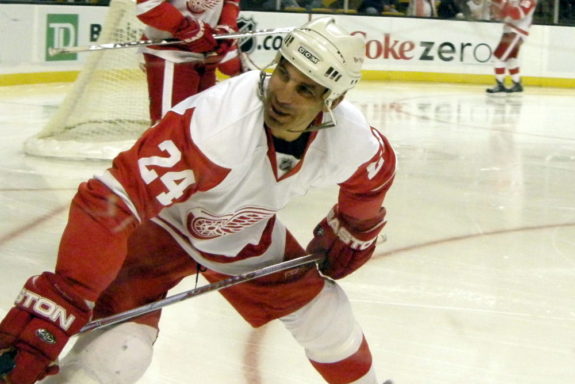 When speaking about Babcock, Chelios' review of his time playing for Babcock was quite measured, but he did say: "I wanted to [re-sign] because I wanted to stay in Detroit, but no matter what I did — I tried so hard to win his heart over and I just couldn't (my emphasis). It took all those years to find a coach that — I wouldn't say not like me, but just didn't want me in the lineup."
Spezza, Commodore, and Chelios are not the only NHL free agents who were treated interestingly by Babcock. Hall of Famer Mike Modano also signed as a free agent with the Red Wings late in his career to get a chance to win a second Stanley Cup. He had played 20 seasons with the Minnesota North Stars and Dallas Stars organization.
Modano retired after that season having played 1,499 regular-season games. He would have hit 1,500 games except Babcock healthy-scratched him to the press box during the late season against Minnesota in 2011 – a city where Modano had played several seasons. That Babcock made Modano a healthy scratch was brought up last season by fans after Babcock decided to sit Spezza, also against a team from a city where he had played.
Modano noted, "I felt for Jason. I mean that's just hard. As you get older you have scenarios that play out that maybe you thought shouldn't play out at the time. …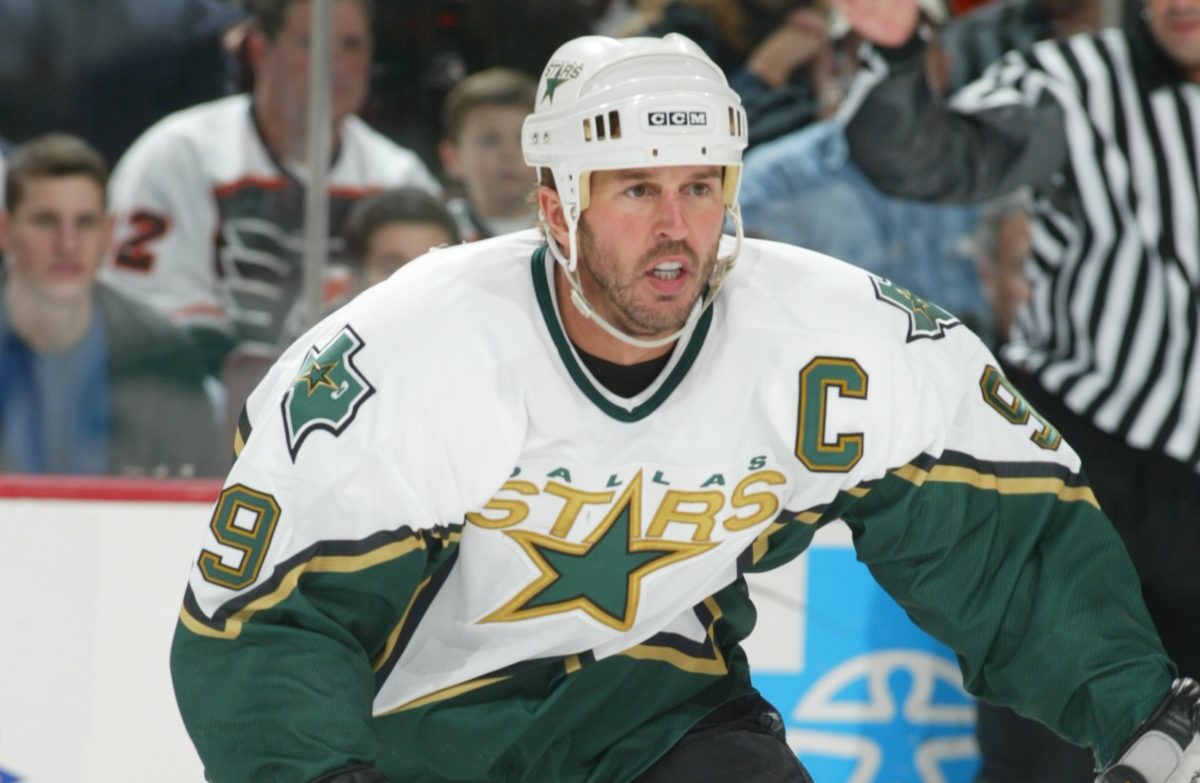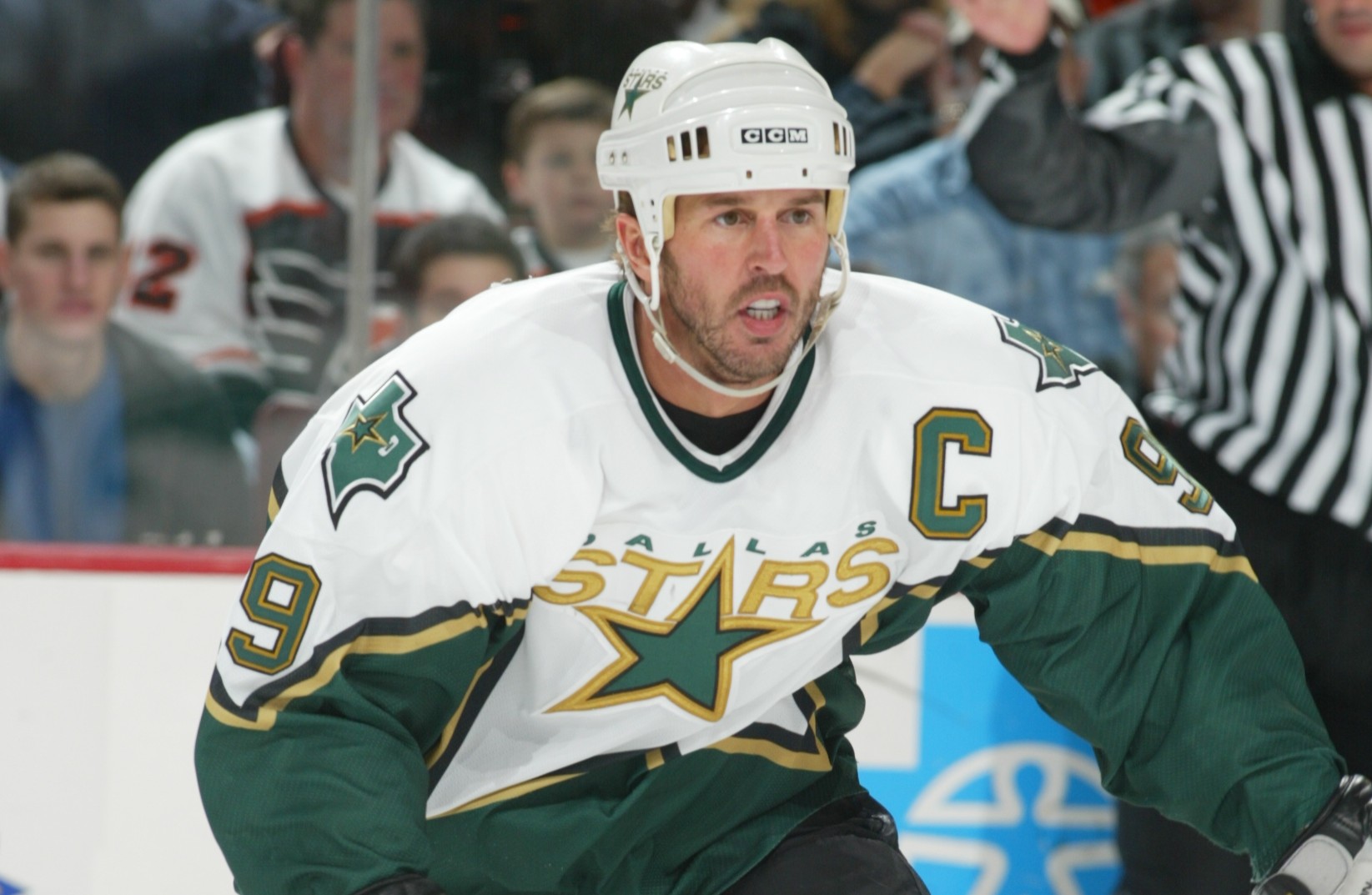 Modano added, "It was a tough pill to swallow to miss one of the last three games to get 1,500. It's a bitter pill but for some reason, some way that was his decision and you gotta live with it the rest of your life."
Welcome to a New Team Culture
Babcock has many fans, but I'm not among them. The culture he created with the Maple Leafs didn't work. Before he was fired the team had lost five straight games – they quit.
This is a new season and, in part, the professionalism and team culture Spezza – and friends – bring to the team is different. Late last season, it showed more success than their previous team culture. But it hasn't brought the greatest success of all – a Stanley Cup.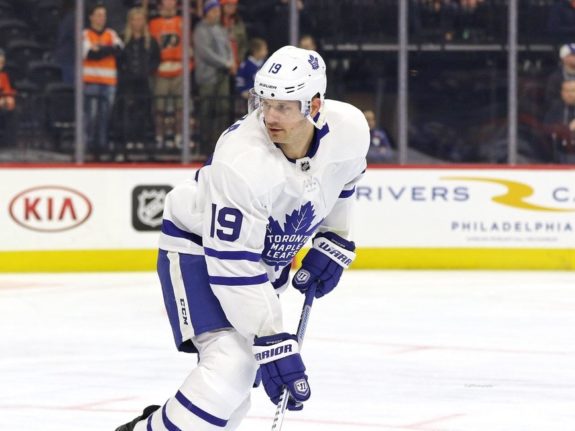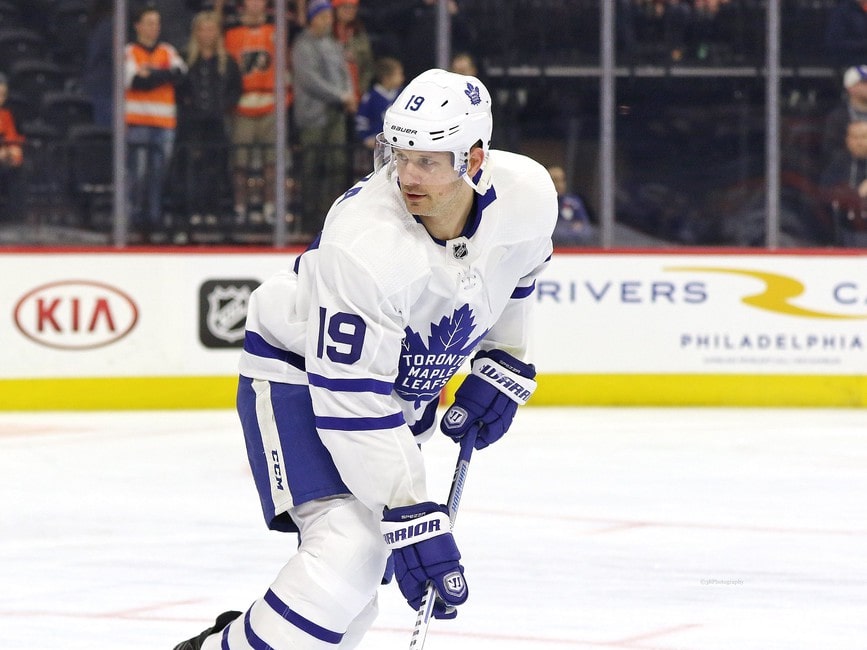 I'm not convinced the Maple Leafs have all the right roster pieces in place to finally reach their Stanley Cup goal. However, I am convinced the new culture embodied in Spezza and the others Dubas signed is an organizational culture that spells success.  
Related: Maple Leafs News & Rumors: Issues for a 2020-21 Season Start
That's what my academic research tells me, and that's what I believe can happen on an NHL hockey team. If it does, I believe the Maple Leafs organization will owe Jason Spezza a debt of gratitude that he didn't make his family's disappointment during last season's opening game his own public soapbox.
Instead, it was about the team. That's good stuff.