In this edition of Toronto Maple Leafs News & Rumors, I'll focus on the team's defense. First, I'll look at a possible wild rumor that the Maple Leafs might currently be interested in the New Jersey Devils' P.K. Subban.
Related: Maple Leafs News & Rumors: Marner, Tavares, Matthews & Hyman
Second, I'll look at speculation that Justin Holl might become a trade piece in the near future. I'll also suggest why I believe the team values Holl more than Maple Leafs' fans might think and discuss his improvement as a defensive player and a part of the Maple Leafs' roster.
Item One: Might P.K. Subban Come Home to Toronto?
Yesterday, HockeyBuzz gave a quick update on an interesting rumor that suggested there might be a chance P.K. Subban and the Maple Leafs could be spoken of in the same sentence. Specifically, Eklund noted, "talking to sources there appears to be little doubt that Toronto is looking to add one more D-man who they can trust with ice time… The Devils are willing to eat some salary and the Leafs have twice before tried to get PK in Blue and White. This may be the season we finally see it."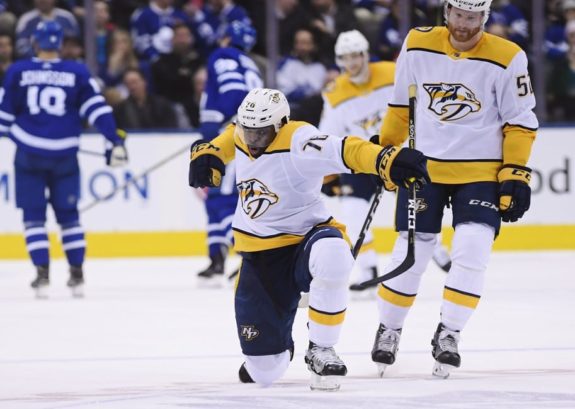 First, when assessing this rumor, fans must remember that HockeyBuzz's short post is all that generated this conversation. That said, earlier today Fansided's Stephen Nixon echoed this topic to remind Maple Leafs fans that, although this rumor might be "click-bait," only last season Pierre LeBrun reported the Maple Leafs' interest in Subban when Nashville Predators were shopping him.
After Subban moved to the Devils, LeBrun reported that the deal fell through because the Predators wanted their trading partner to carry Subban's entire $9 million contract. Although the Maple Leafs were interested, the organization could only afford $6 million of the contract. The Devils assumed the entire salary.
Now that the team's defense has been improved, is such a trade even desired? Furthermore, when thinking about any Subban trade, would salary be the biggest obstacle?
Related: Rangers Have Real Trouble Drafting in the Top 10
According to Nixon's post, if salary were the only issue, that could be addressed in three "possible" moves: (a) convincing the Devils to retain 50% of Subban's salary for the next two seasons – which is allowable; (b) moving out Justin Holl and his $2 million contract; and, (c) according to Nixon, sending "two of either Nick Robertson, Mikko Lehtonen or Rasmus Sandin to the Toronto Marlies," which he notes would be "another $1.71M saved."
So, according to Nixon, the Maple Leafs might not have to move as much salary as many fans believe – according to Nixon's numbers only another $2.5 million. [My emphasis on the concept "only."]
I really like Subban as both a player and as a person. He'd be a big presence in a big market: his personality fits really well. I love his charitable work and his engagement with fans. I believe he would be perfect for the Toronto market.
He's also a good enough player. If Zach Bogosian remains a coveted player after being unceremoniously moved out by the Buffalo Sabres, certainly the 31-year-old Subban (who's a right-shot defenseman by the way) also retains value. He was, after all, only two seasons ago a finalist for the Norris Trophy. Could his game have fallen off that much? That's a rhetorical question: his game hasn't fallen off that much and he's far from washed up.
In addition, Subban is – as Nixon noted – "an eccentric, well-spoken and exciting hockey player" who "shines in the spotlight and plays his best in the biggest moments." There are few spotlights brighter than in Toronto. I really can imagine Subban flourishing in Toronto.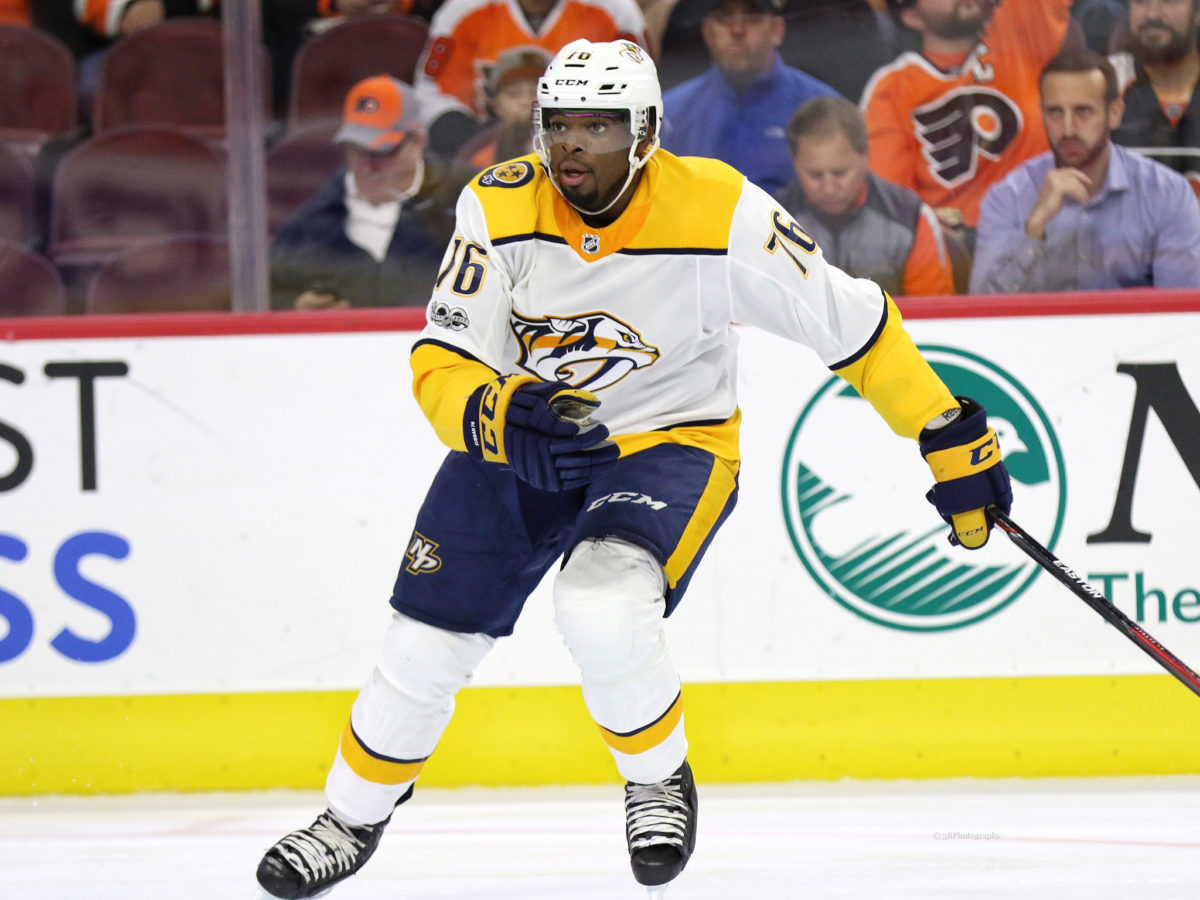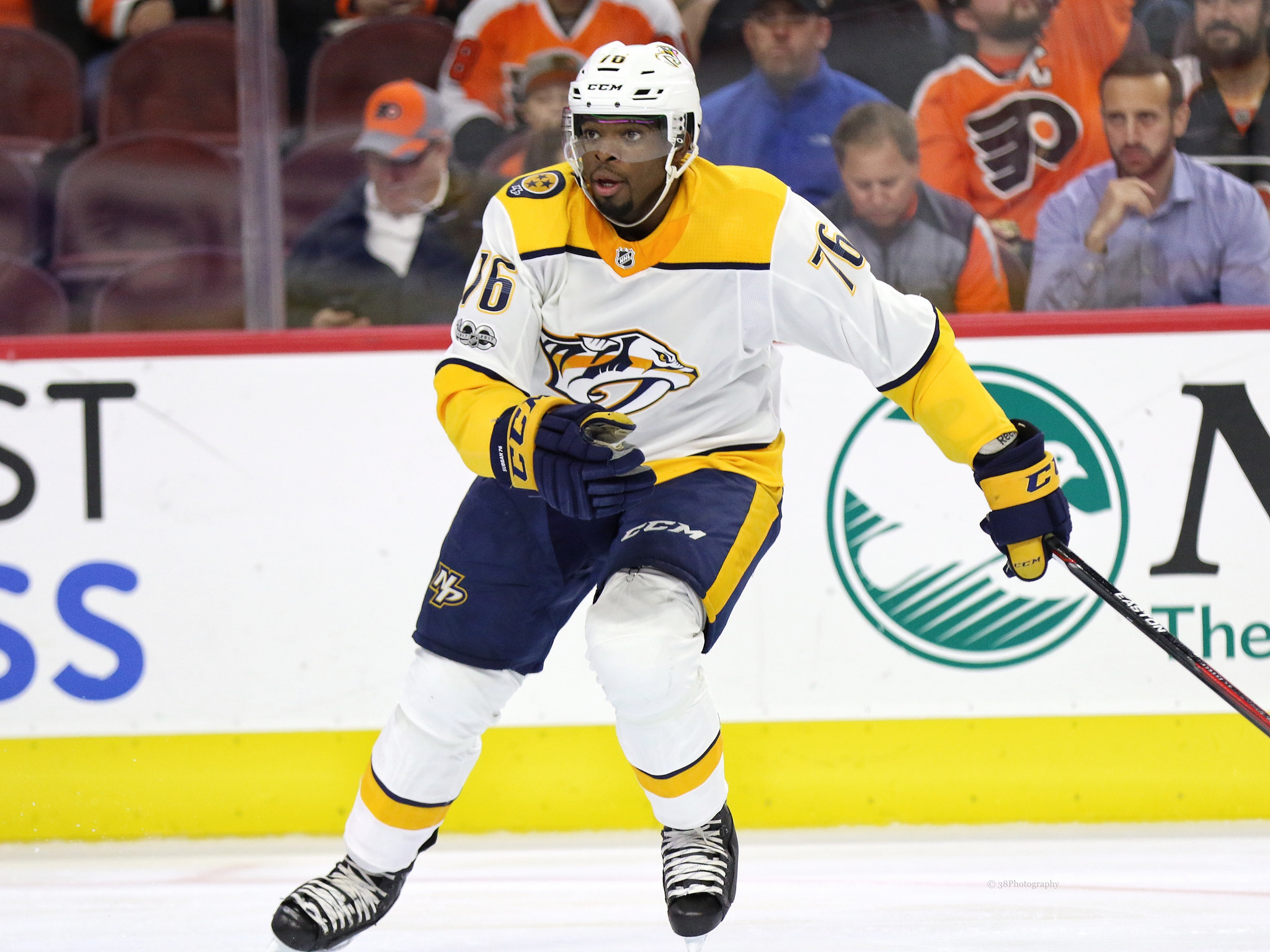 Still, at some point, general manager Kyle Dubas must grow tired of his constant whittling on the giant tree that's the upper limit of the salary cap. Personally, I believe him when he suggested earlier in the season that the Maple Leafs weren't going to make more major moves. I also believe this is not the time for big salary moves given the dynamic nature of a COVID-19-impacted 2020-21 regular season. Sane minds know when to hold-em.
Finally, I think the Maple Leafs' organization is happy enough for now with Justin Holl's progress as a player. I know some fans disagree, but I think Holl's an improved player who's appreciated by Toronto management.
In short, Subban is appealing; however, I don't think he'll be in a Toronto uniform this season.
Item Two: Is Justin Holl the Maple Leafs Most-Improved Defenseman?
In a recent article, Sportsnet's Luke Fox wrote about the Maple Leafs' improved defense. First, he noted that, based upon past experience and current contracts, Morgan Rielly, Jake Muzzin, and T.J. Brodie were the only defencemen he believed could be comfortably placed into the Maple Leafs' top four.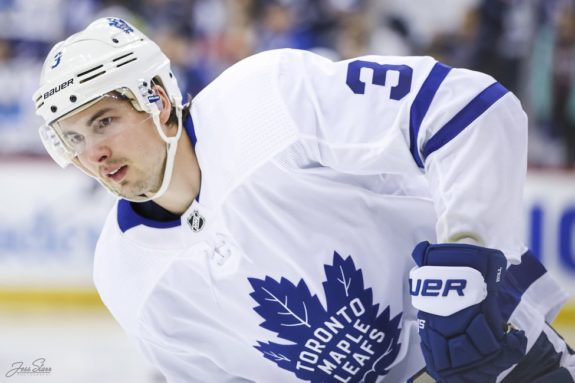 However, he also noted that right-shot Holl, who the Maple Leafs used as a shutdown player during the post-season was, "for our money, the Leafs' most improved defender in 2019-20."
He believed youngsters Travis Dermott, Rasmus Sandin, and Timothy Liljegren had much to prove. He also said he would "be shocked if Mikko Lehtonen, 26, doesn't fill a spot on the opening-night bottom pair and quarterback the second power-play unit."
Related: NWHL Roundup: Mastel Back in Boston, Rosenthal Returns to Whitecaps
Fox is not alone in believing that Holl is an improved player. Jack Han, an analytics guy who was a former Toronto Marlies coach and now is the author of "Hockey Tactics Newsletter," used video to show that Holl's development as a defenseman was improved based on his ability to master two "non-negotiables" for modern defensemen.
Han's first non-negotiable was defending the rush. The second non-negotiable was defensive-zone (DZ) retrievals. Specifically, Han said, "So how did Justin Holl go from an ECHL regular at 23 to an NHL matchup D at 28? Simply put he's one of the best I've seen in his mastery of these two non-negotiables. During his dominant 2017-18 AHL season, in NZ rush and DZ retrieval situations, Holl was simply automatic. Their play dies; our sequence starts. 10 times per game."
Han added, "As a young player, it doesn't matter whether you're 5'6" or 6'5"; whether you can blast a puck straight through the goalie or hardly lift it at all. If you can defend the rush and make retrievals, there's a team out there for you. And you'll be well on your way to maximizing your potential."
My point in sharing this information about Holl is that I don't believe rumors I hear that he'll soon be replaced by the Maple Leafs. He has a fair salary at $2 million, and he's relied on to play well. From what I can see, the team believes he can play well.
What's New for the Maple Leafs?
One thing I've noted is that Frederik Gauthier hasn't signed anywhere yet. I'm wondering if the organization might consider signing Gauthier to a Toronto Marlies contract. Might a forward-heavy team like the Maple Leafs have a space for Goat?
Related: Maple Leafs News & Rumors: Amirov, Robertson & World Juniors
I believe Gauthier is well-liked in the organization and, as John Tavares noted, is one of the most interesting people he's met in hockey. He's a player I'd love to see re-signed somewhere, even if it isn't the Maple Leafs.