Toronto Maple Leafs fans were absolutely ecstatic when John Tavares signed a seven-year, $77 million contract in 2018. A hometown boy coming to play for his childhood team that he idolized growing up, it seemed like the perfect narrative for a team to get a high-end player to help them achieve success. 
After an impressive 47-goal and 88-point campaign in 2018-19, fans believed that the signing was a major win for the franchise. However, after the team suffered another first round exit, the 2019-20 season was one that proved to be a challenge.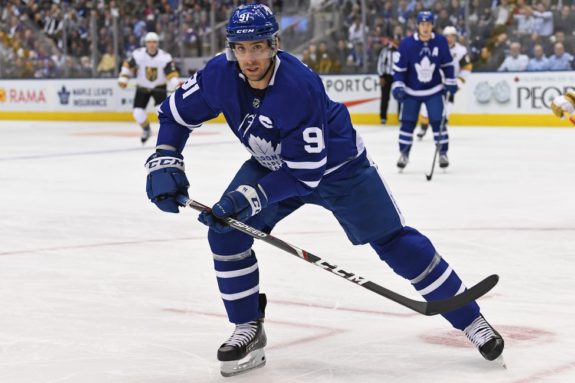 It started off great as he was named captain of the franchise. However, Tavares didn't have a dominant second season with the team where many hoped to see him replicate his success. While many would see 60 points in 63 games as a great season, for Tavares, it seemed like a step back compared to what he did the season before. On top of that, the Maple Leafs as a whole didn't look right last season, even going through a coaching change mid-season. 
10 games into the 2020-21 season, his third with the Maple Leafs, we're seeing a major rebound in Tavares' game. In a year where the team wants to be tough to play against, his play is at the forefront leading the charge every game. Whatever affected him last season, it's in the past as he's now bouncing back in a big way for the Maple Leafs.  
Tavares Back to Being Healthy
When Tavares first suited up for the Maple Leafs in 2018-19, he had 13 points in 12 games including a hat trick in his third game. Compare that to 2019-20, it is a slight drop in production (seven points in eight games) considering his tear out of the gate the season before. It also didn't help that he sustained a broken finger in a game against the Washington Capitals that forced him to miss two weeks. 
When he returned, the production became consistent, but still something was off in regards to his overall play. He wasn't as aggressive when hunting down pucks, he seemed to be a step behind and going through short sporadic scoring droughts. Even in the play-in round when the pressure was on, it wasn't enough as it resulted in another early exit from the playoffs.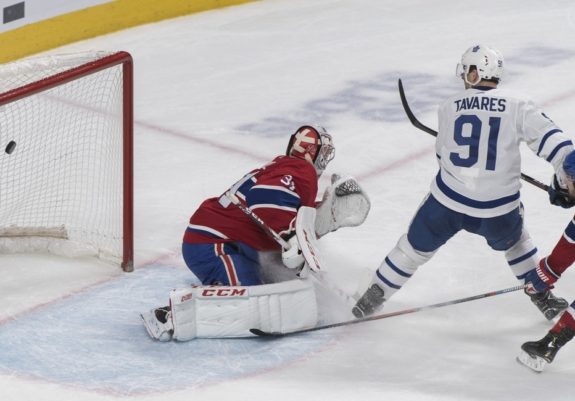 Days before their western road trip started, it was revealed that Tavares was still dealing with the lingering effects from an oblique injury he sustained in the spring of 2019 while preparing for the World Hockey Championships. That injury happened way before the 2019-20 season and it took him significant time to fully heal.
Enduring that injury is tough as the midsection is constantly moving around. It makes sense that he wasn't at 100 per cent despite the pause in play. However, with the added time off to heal and prepare for the condensed season, it seemed that the extra time may have helped Tavares get back to being in game shape without any lingering ailments. We're now seeing the benefits of his recovery. Ever since the Blue vs. White game, Tavares has looked different in terms of his speed and ability to battle for the puck. 
Keefe Taking Notice of Tavares' Impact
With Tavares back to being 100 per cent healthy, we're starting to see the 2018-19 Tavares after he signed that massive contract. While the team has had it's ups and downs in terms of managing the puck consistently, Tavares' performance overall has helped the team jump out to a solid 7-2-1 start. 
Early in the season, Tavares is averaging a point per game having 10 points in 10 games. If this was a full season, he would be on pace for 82 points, which would have him on par to be just short of his 88 points in his first season as a Maple Leaf. His shots are getting through to the net, as he has a 60.9% shots through percentage so far, his highest percentage as a Maple Leaf. He has 28 shots on net with a 14.3 shooting percentage as he's making the most of his chances. 
His underlying numbers don't jump off the page. He has a good five on five corsi for percentage of 51.02 but his expected goals for percentage (xGF%) sits at 48.73. At all strengths, his individual numbers are better. He's just outside the top-10 in primary assists with five and he's top 30 in the league in individual expected goals with 3.53. His individual high danger scoring chances for is fourth on the team with 13.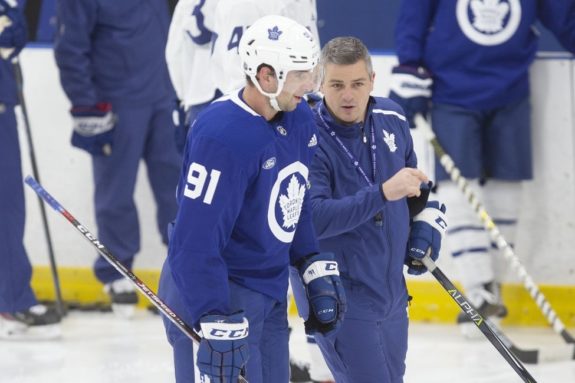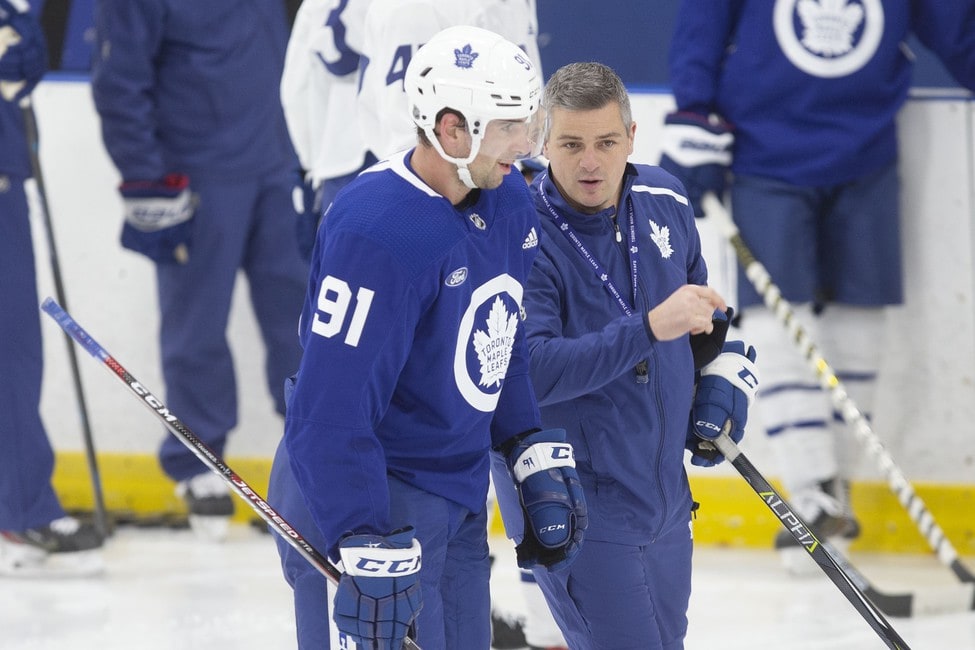 The Maple Leafs captain is making his presence felt early on in his bounce back campaign. It's no surprise that head coach Sheldon Keefe has taken notice on what Tavares has done to get back into top form.
"He's skating really well," Keefe said about Tavares in an article by Kevin McGran of the Toronto Star. "He looks really confident with the puck. He looks quicker to me than he did any point last season. He's put in a lot of work this off-season, and we're seeing the benefits of that here now.
"Whether it's on the rush or whether it's coming out of the corners in the offensive zone, attacking the net, or whether it's coming back into our zone, he looks to me like he's got an extra step this season. It's serving our team very well." (from 'The Maple Leafs are getting the best of John Tavares. No one's talking about his contract now', The Toronto Star- 1-23-21)
With the amount of skill they have up front, Keefe has found a great balance with Tavares and getting the most out of him as the second centre. 
Justin Cuthbert of Yahoo Sports explains, the plan could very well be to have Auston Matthews and Mitch Marner handle the tough competition, while making Tavares and William Nylander a "mismatch" forcing the opposition to make a difficult decision on the matchup. 
Getting Back to What Made Him Successful
Tavares has come flying out of the gate this season being a major pillar in the offensive zone. Along with his production, he's being more engaged with the play, being aggressive when retrieving pucks and he's got his speed back. His ability to set himself in the high danger area for quick shots or deflections is definitely on display as he's had great success in that area in the past. Last season is behind him and he's more determined and relied upon more than ever. His energy is at an all-time high.
In this clip, Tavares does an excellent job to keep the play alive while outmuscling his opponent. He's able to cut in between two Oilers players before tying up the opponent's stick perfectly. It's just enough time for him to get control of the puck while separating the opposing player and himself. He's able to quickly get it to Nylander where he's able to bury the puck and tie the game up. 
It's plays like this that was lacking consistency from Tavares last season. Now that he has his strength back to be in those kind of battles, it will allow him to quickly create a turnover and take advantage of their scoring chances to set up his teammates. 
This clip shows Tavares' will to get to the middle of the ice and front of the net. While on the power play, Nylander is able to retrieve the puck. The puck is then distributed to Marner who is ready to get a quick shot on net. Tavares follows the play to support Nylander, but as soon Marner gets the puck, he immediately goes to the high danger area. He's able to use his quick hand eye coordination to tip the puck in and give the Maple Leafs a 3-2 lead. 
As long as Tavares continues to make plays like these consistently, The Maple Leafs will be in a great spot moving forward. In a season where trying to find consistency is going to be tough, as a leader of this team, Tavares is definitely doing his part to make the team find success. 
---
---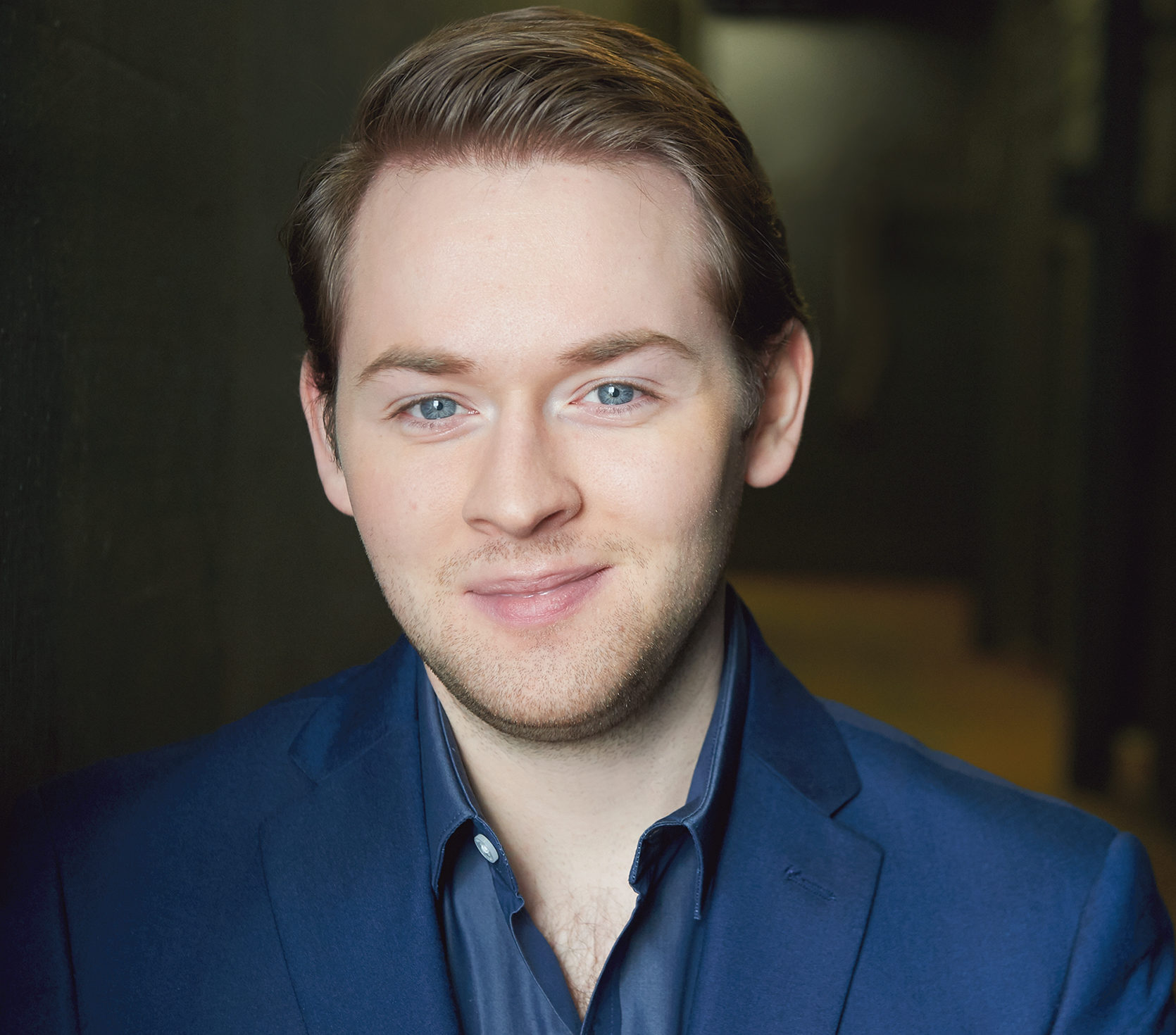 Peter is in his third year with The Hockey Writers, covering the Toronto Maple Leafs and heading the Draft and Prospects section. He has previously interned at The Hockey News and worked on Toronto Marlies broadcasts for Rogers TV. He currently is the co-host of the podcast Sticks in the 6ix and a frequent guest on Maple Leafs Lounge. Aside from hockey, he also enjoys drumming, animation and impressions/ voices.