The Boston Pride have made the NWHL's Isobel Cup semifinals, just as they have done so in each of the previous five seasons. This season, which has obviously been unlike anything we've ever seen before, they just took a little bit of a longer route to get there.
After the Metropolitan Riveters withdrew from the two-week season in Lake Placid, the league announced that that the Pride and Buffalo Beauts would play a best-of-three series for a spot in the semis. Minnesota, Toronto, and Connecticut all had more points than Buffalo and Boston at the time and would be playing round-robin games for the top-three seeds.
How We Got Here
The Beauts won Game 1 (2-1), and the Pride rallied to win Game 2 (6-0), setting up a do-or-die Game 3 between the two Founding Four rivals. That is until they got to the rink for Game 3.
The NWHL announced before the game that Connecticut, who was supposed to play Minnesota earlier that day, decided to forfeit the game and withdraw from Lake Placid.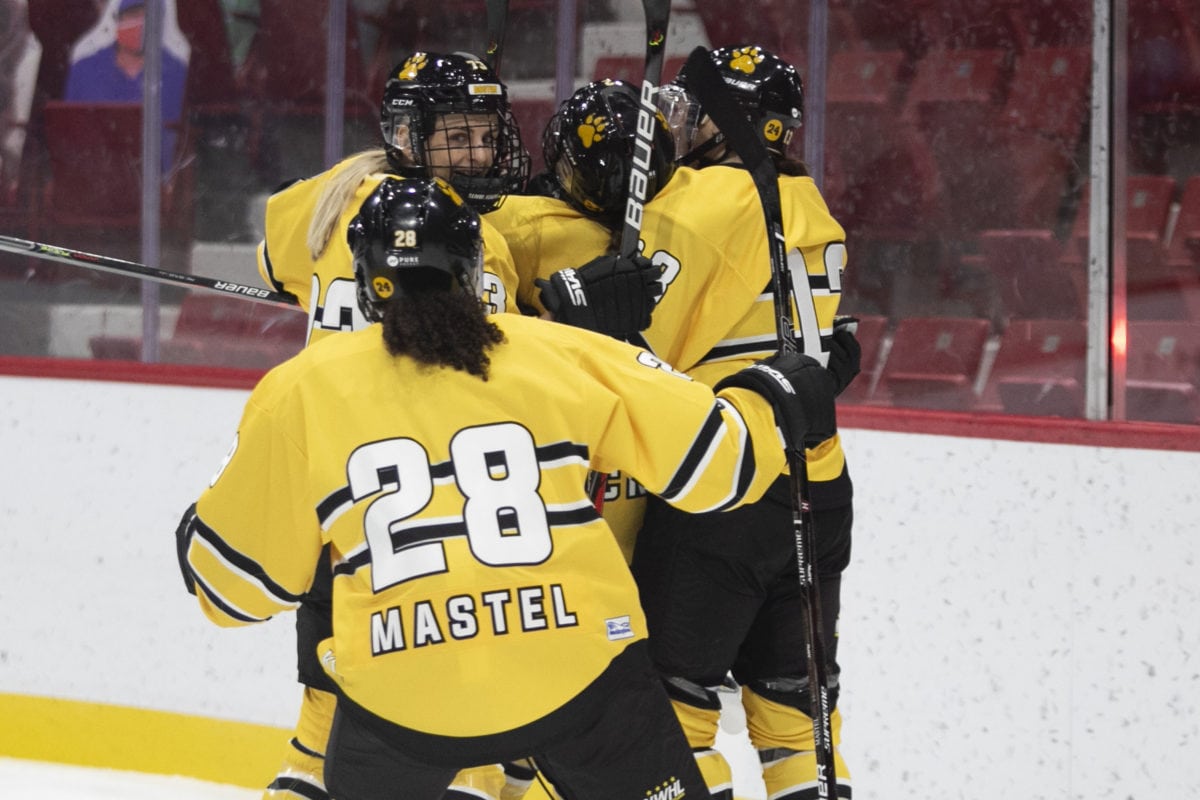 So the Pride and Beauts played for seeding, and no one had to leave just yet. Boston's head coach Paul Mara was made aware of the news about 35 minutes before his team took the ice. He revealed afterward that he decided not to tell his team until after the game was already underway.
The Pride came out roaring and took control of the game with a three-goal burst in 5:12 during the latter half of the first period. The Beauts eventually got on the scoreboard midway through the second period, but Boston responded with a goal eight minutes after that and then added three more goals in the third period to close out a 7-1 triumph in the league's final game before the playoffs starting on Feb. 4.
After scoring just nine goals in their first five games in Lake Placid, the Pride blitzed the Beauts with 13 goals in 24 hours over two games and started to look like the team we all expected to see after last season's dominant 23-1-0 season.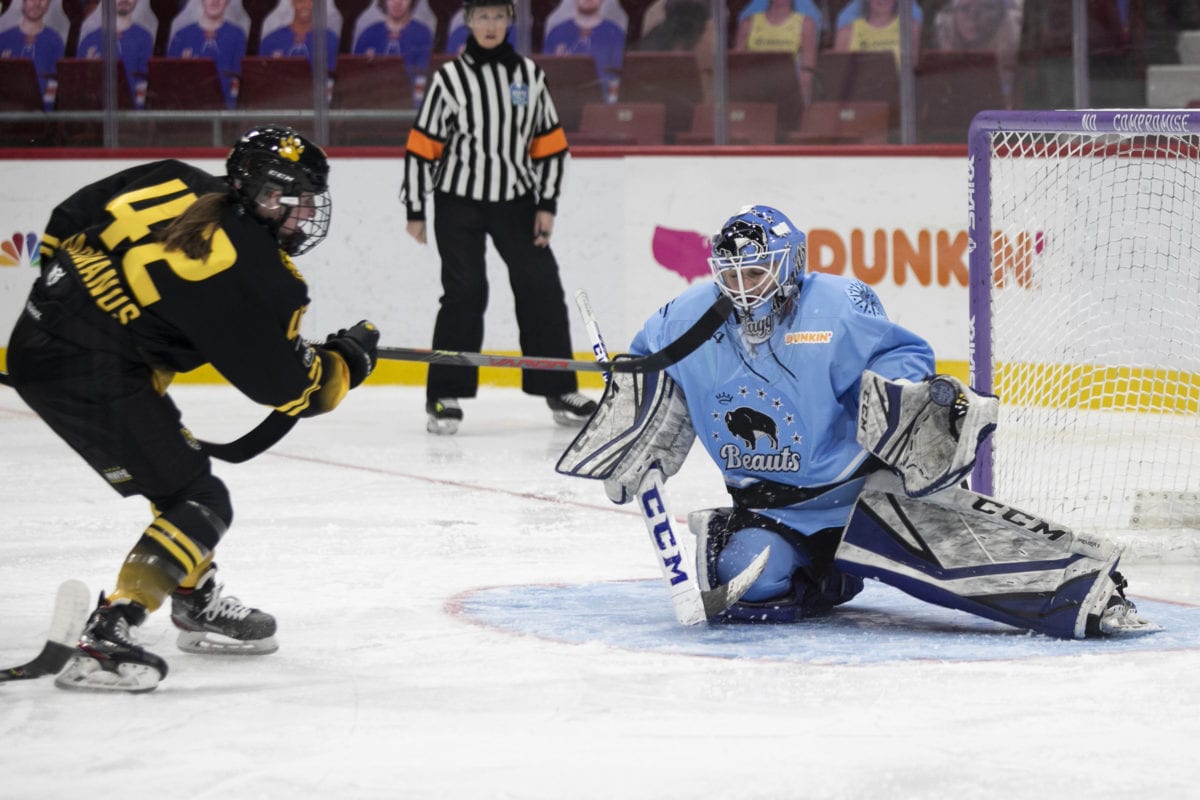 Six different players scored a goal in the rout, highlighted by rookie Sammy Davis' two-goal output, fellow 2020 NWHL Draft pick Meghara McManus' three-point performance (1g-2a), and veteran blueliner Kaleigh Fratkin's second consecutive three-assist game.
"A lot more confidence," McManus told The Hockey Writers when asked if she was playing with a bit more confidence after netting her first career NWHL goal in the previous game. "Just carrying the puck, it was a whole different game for me. I'm really excited to contribute and whatever I can do (to help) out there, I'll do it."
The Pack Is Back
Coach Mara got fantastic performances from everyone on his team, as the Pride really seems to be peaking. Even captain Jillian Dempsey, who dressed but didn't play in a game last week due to a believed upper-body injury, was on fire in the game. The NWHL's all-time leading scorer chipped in a power-play goal and an assist while winning 15-of-17 faceoffs she took. Guess she's feeling better, eh?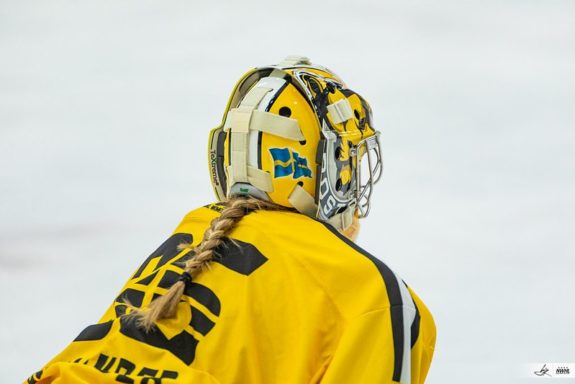 In goal, Lovisa Selander was stellar when she had to be and Mara eventually rested her with 12 minutes remaining in regulation once the score was 5-1. Selander hasn't had much puck luck in Lake Placid, but perhaps that trend is turning in her favor. She improved her record to 2-3-0, allowing seven goals on 133 shots against (1.47 GAA, .947 save %).
Related: Kaleigh Fratkin – NWHL Pillar & Trailblazer
It's hard to figure out what to take from the league leaders because the teams haven't all played the same amount of games (Boston has played seven, Minnesota only four), but it's still impressive that the OG NWHLer Fratkin finished atop the leaderboard in both points (10) and assists (10).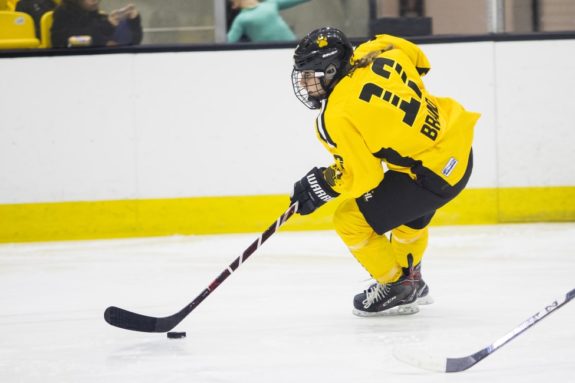 Davis leads the team in goals with four. McKenna Brand leads the team in shots on goal with 25. Dempsey and rookie Tereza Vanisova have been lights out in the face-off circle for Boston thus far, and are atop the league's leaderboard. Vanisova: 60-26 (.698), Dempsey: 68-31 (.687). 
Every skater on the Pride has a point except forward Mary Parker (who hasn't played the past three games), and defenders Paige Capistran and Briana Mastel.
Related: Jenna Rheault's Season In Review
Defender Jenna Rheault even suited up for Boston in Game 3 of their series against Buffalo. She suffered a fractured wrist back on Jan. 24 and was on the bench to be with and support her team. She even got to serve a penalty after her team was assessed a bench minor.
"Jenna is a great leader. We talked to her this afternoon about it and she was really excited about it. I think the team reacted well," Mara said when asked about the decision to have her in uniform for the game.
Looking Ahead
Now that the regular season games are over the NWHL's semifinals are set. In the first game on Feb. 4, the Beauts will play the Toronto Six. In the nightcap, we will see what was supposed to be last season's Isobel Cup Final – Boston vs. Minnesota. Both games and the Isobel Cup Final on Feb. 5 will be on NBCSN in the U.S. and on Twitch around the world.
"We're following all of the protocols set for this and being extremely safe, so we're not worried about that (aspect)," Mara replied when asked if he was worried about getting to Feb. 4 after seeing two teams have to depart Lake Placid already.
Dan Rice is in his 9th year of reporting for THW & has covered NJ Devils home games for 15+ years at various websites. He began his journey working for legendary broadcaster/writer Stan Fischler from 2002-04 & completed an internship at the ECHL; he also has been writing features for the NWHL (nwhl.zone) website since 2016.