In this edition of Toronto Maple Leafs News & Rumors, I'll share a number of small news pieces as the team settles into the start of its training camp. I'll also take a longer look at some of the Frederik Andersen rumors to speculate about his upcoming season as well as his status with the team after his current contract expires, which is the end of the 2020-21 season.
Related: Maple Leafs News & Rumors: Considering Future Trades?
Item One: David Warsofsky Placed on Waivers
David Warsofsky was placed on waivers by the Maple Leafs. Warsofsky came to the team as part of the Kasperi Kapanen trade with the Pittsburgh Penguins late in August and didn't stay long. During the 2019-20 season, he scored 10 goals, 23 assists (for 33 points) in 51 AHL games with Wilkes-Barre/Scranton.
Item Two: Patrick Marleau Ready to Make NHL History
Unless things go very badly, the NHL is embarked on a plan that will see each team play a 56-game regular-season schedule. Obviously, that isn't a full regular season; however, for at least one purpose, the 2020-21 season should have enough games. Sitting on the verge of NHL history is San Jose Sharks (and former Maple Leafs' player), Patrick Marleau.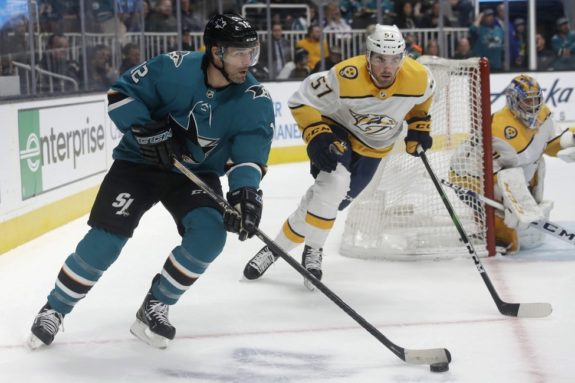 If Marleau can play in 45 of those 56 games, he'll set a new record for most NHL games played by a single player. The current record is held by NHL icon Gordie Howe (at 1,767) games. Currently, Marleau's totaled 1,723 games. Marleau, obviously, doesn't miss many games; however, he's getting older. Still, a 56-game NHL regular-season gives him a healthy chance to set that record.  
Related: Remembering the Los Angeles Kings' Triple Crown Line
Setting that record would be a huge accomplishment, and I'm rooting for him to do it. I also believe that, at 41 years of age, Marleau has that much gas left in his tank. With that record, my guess is that Marleau will retire. In that way, he's unlike Howe who briefly returned to NHL action in 1979–80 to play one season with the Hartford Whalers. Howe retired at the age of 52.
Item Three: Will this Be Frederik Andersen's Season?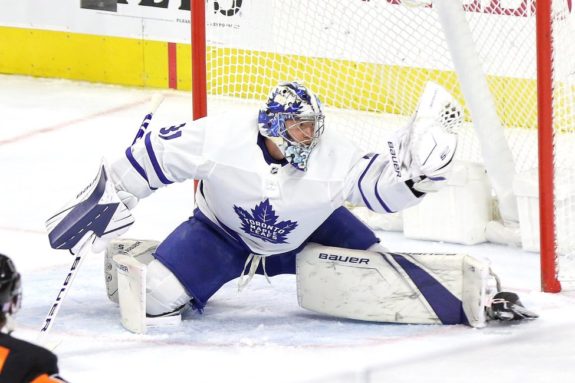 I'm not a particularly avid Andersen fan, and I think 2020-21 will likely be his last season with Toronto. However, Andersen by the numbers always seems to show well when he's compared with other goalies. For me, Andersen's problem is that he'll give up an ugly goal at an equally ugly time. For example, the goal Liam Foudy scored from a bad angle halfway through the final period of the Columbus Blue Jackets decisive 3-0 Game 5 first-round victory of the NHL postseason was an example. A horrible goal at a horrible time.
If I were a betting man (I'm not), I would predict a strong season for Andersen. However, I don't believe that will change his career path with the Maple Leafs. I'm certain Andersen's seen the writing on the wall as well. During a Sept. 2 radio interview on SN590, Sportsnet's Chris Johnston reported: "I think there's a good chance Freddy isn't playing in Toronto next season. Teams have interest and the Leafs are taking the calls. Even heard from Andersen's side that Freddy seems to be preparing as if he won't be back with Toronto."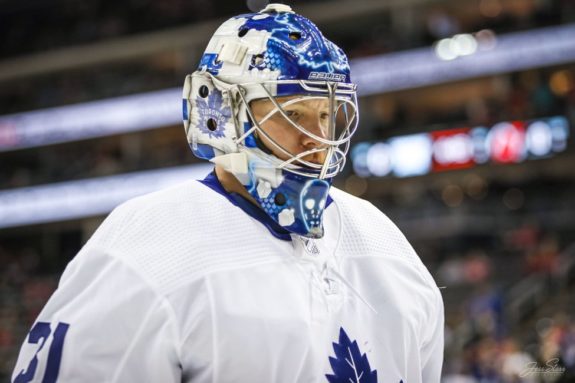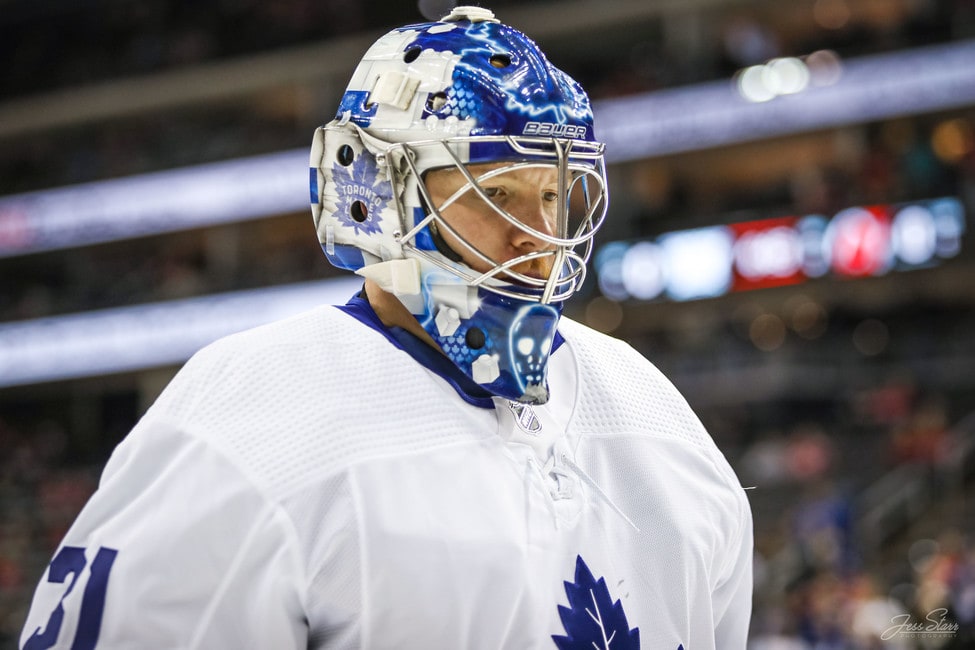 More recently, Luke Fox noted that when Andersen reflected on his stay with the Maple Leafs, "Whatever's gonna happen, happens."
Training camp will be the start of a good season for Andersen. He's in a season when his contract is expiring; he's coming off an up-and-down season; and he knows general manager Kyle Dubas listened to teams seeking his services. Although an offseason trade never happened, Andersen believes his Maple Leafs days as numbered with the team.
He's playing for a new contract – somewhere. I predict he'll rebound with a good season, and whether the organization keeps him or not, that's good for him in the long run. Jacob Markstrom did well in a similar situation after last season when he moved from the Vancouver Canucks to the Calgary Flames.
Related: Boston Pride 2021 Season Preview
Fox also believes that, if Jack Campbell doesn't emerge as an NHL starter, Dubas will try to trade for Arizona Coyotes' goalie Darcy Kuemper. The 30-year-old Kuemper is signed to a $4.5-million contract. Further motivation for the Coyotes is that Kuemper's contract calls for him to receive $5.5 million in actual salary during the 2021-22 season. The rebuilding Coyotes simply don't have the money to pay that contract; but the Maple Leafs would scarcely blink.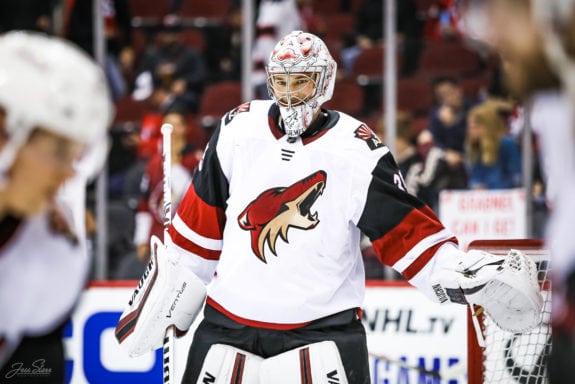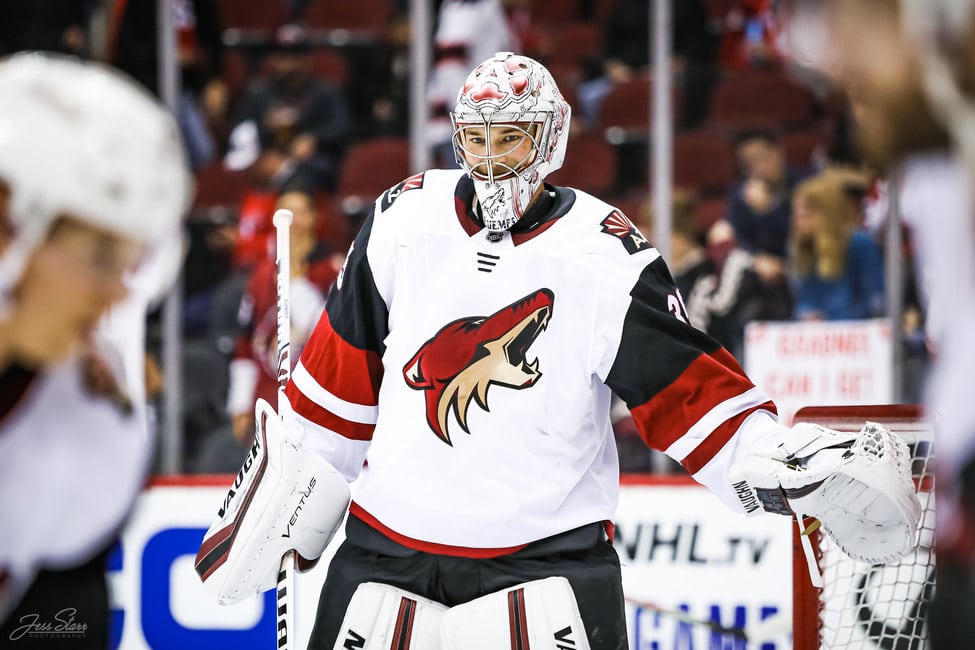 On paper anyway, such a plan lays out well for the organization. Dubas can trade futures to Arizona, which is a team that desires draft picks. In return, Kuemper is a strong NHL starting goalie.
What's Next for the Maple Leafs?
As noted, there's a big week coming for the team. I'm more excited about this Maple Leafs team than I've been since I've started to cover them. The team looks really strong on paper; and, although Dubas moved Kasperi Kapanen and Andreas Johnsson, he added character in Joe Thornton, T.J. Brodie, Zach Bogosian, and Wayne Simmonds.
Related: Maple Leafs News & Rumors: Issues for a 2020-21 Season Start
There are some fun players for fans to watch. I'm especially interested in Jimmy Vesey, Mikko Lehtonen, and Nick Robertson. How will this group do?
Finally, the Maple Leafs didn't budge their offensive identity. They'll stress puck possession, high-scoring games, and rely on the Core Four to carry them. Dubas tinkered to add grit, character, and leadership from the surrounding cast, but it promises to be an exciting team.
Now it's time to deliver.
The Old Prof (Jim Parsons, Sr.) taught for more than 40 years in the Faculty of Education at the University of Alberta. He's a Canadian boy, who has two degrees from the University of Kentucky and a doctorate from the University of Texas. He is now retired on Vancouver Island, where he lives with his family. His hobbies include playing with his hockey cards and simply being a sports fan – hockey, the Toronto Raptors, and CFL football (thinks Ricky Ray personifies how a professional athlete should act).
If you wonder why he doesn't use his real name, it's because his son – who's also Jim Parsons – wrote for The Hockey Writers first and asked Jim Sr. to use another name so readers wouldn't confuse their work.
Because Jim Sr. had worked in China, he adopted the Mandarin word for teacher (老師). The first character lǎo (老) means "old," and the second character shī (師) means "teacher." The literal translation of lǎoshī is "old teacher." That became his pen name. Today, other than writing for The Hockey Writers, he teaches graduate students research design at several Canadian universities.
He looks forward to sharing his insights about the Toronto Maple Leafs and about how sports engages life more fully. His Twitter address is https://twitter.com/TheOldProf