When the Matt Duchene trade saga finally ended two months ago, the star centre finally got a chance to put the drama and speculation behind him and return to focusing on just playing hockey. Unfortunately for Duchene, the Senators' season took a disastrous turn shortly after his arrival in Ottawa.
Duchene wanted out of Colorado because he didn't want to go through another long rebuild. At 27 years old, Duchene said in his introductory press conference that he wanted to be on a team that would still be playing hockey into the spring.
I wanted to play playoff hockey. I've got eight playoff games to my name right now and that's not where I want to be at this point of my career.
It's safe to say that neither Duchene nor any member of the Senators' management group thought this team would be so far out of playoff race by the second half of the season. Of course, the Senators can't blame Duchene for their current spot in the standings, but the timing was about as bad as possible.
This has made it pretty difficult for Duchene to just worry about his own play. However, in the last few weeks, the Senators' number-one centre has seen his game rebound, registering seven points in his last five games. Finding his way onto the scoresheet was a problem for Duchene during his first month as a Senator, even though he was creating his share of scoring chances.
Duchene's Big Adjustment
Since Duchene arrived in Ottawa, Sens coach Guy Boucher has been adamant that it would take some time for him to get used to his new team.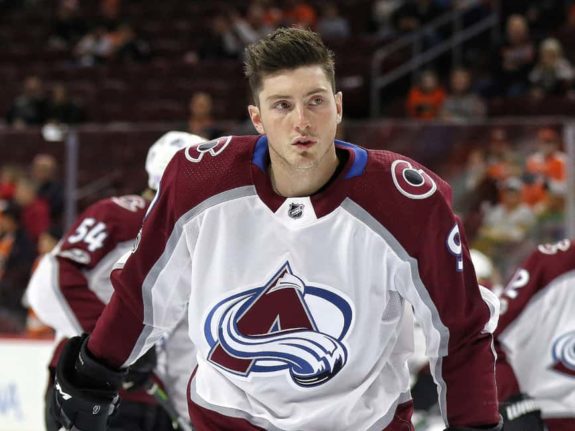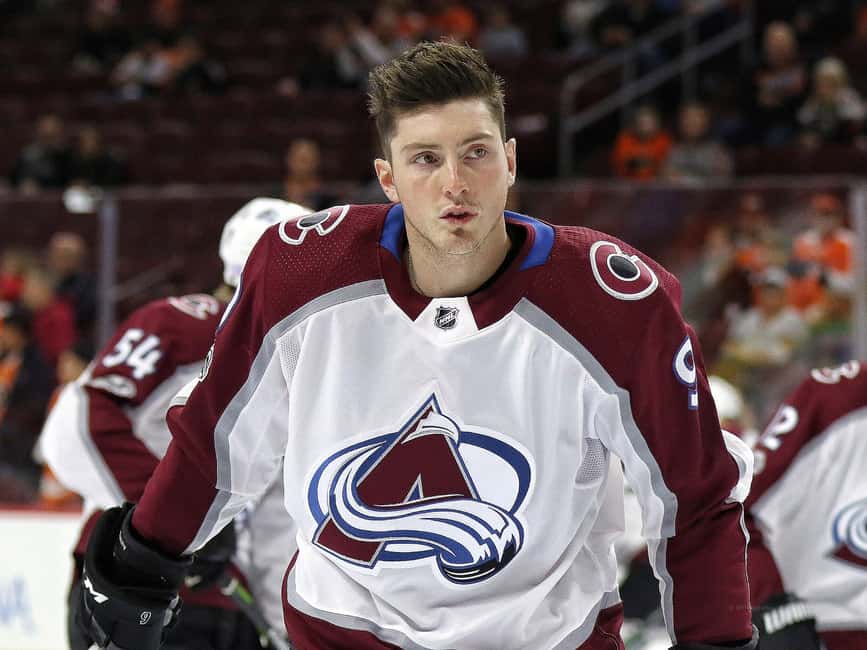 "It takes a long time, let's not kid ourselves. It doesn't matter how good the player is," Boucher said in a November press conference.  "We can't expect him to come in and figure it out in one or two days or even a week."
Boucher said that while Duchene is a quick learner, it would still take a while to adjust to his new team's playing style. Now that he's been a Senator for over two months, Duchene has developed a level of comfort in Ottawa, and part of that can be attributed to who he is playing with. Duchene's linemates would change pretty frequently during his first few games with the Sens, but Boucher kept Mike Hoffman on his wing for the majority of the team's trip to Sweden. The two are a logical pairing, as both players have tremendous skating and goal-scoring ability.
However, when Bobby Ryan came back from injury, the team tried to give him as much playing time with Duchene as possible. While the two were able to create some scoring chances together, the results weren't quite there. After Hoffman once again became Duchene's primary linemate, Ryan barely got any playing time with the team's new centre. It wasn't until the new year when both Ryan and Hoffman found their way onto Duchene's line at the same time. Not long after Boucher assembled this trio, Duchene started to put up points on a regular basis.
Related: Senators Weekly – Ryan Dzingel Leads Offensive Surge
Finding the right linemates for Duchene was maybe the biggest step towards him getting comfortable in Ottawa, and at least for now, the Sens have that figured out.
An Uncertain Future in Ottawa?
While his recent offensive success has Duchene feeling good about being a Senator, the feelings he had about the situation in Colorado will become relevant again at the end of the season. As he said when he first got to Ottawa, Duchene wants to be on a team that can make a run in the playoffs. This is where the Sens were last year, and where management hoped they'd be at the moment.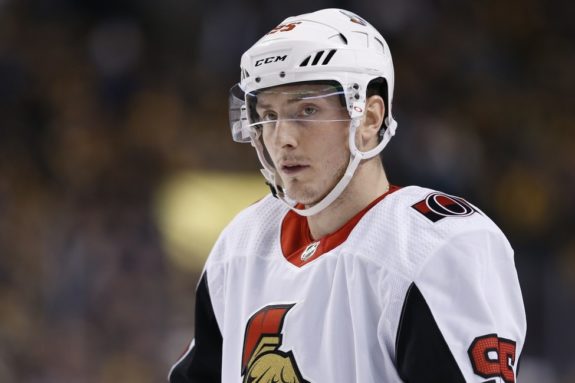 With Duchene, Erik Karlsson and Derick Brassard all becoming unrestricted free agents after the 2018-19 season, Ottawa is built to win now. The team is striving to make the playoffs this season, but if they're unable to complete an Andrew Hammond kind of run to make the postseason, there are going to be some questions about Duchene's future in Ottawa.
While there are few teams that are a lock to make the playoffs every year in today's NHL, the Senators have definitely fallen short of expectations this season. Even though Ottawa hasn't missed the playoffs in consecutive seasons since 1996, they've also failed to make the playoffs in consecutive seasons since 2013. This streak of having one good season followed by a bad one has led to three coaching changes and has kept fan expectations pretty low.
Duchene doesn't have to worry about being stuck with a rebuilding team, as the realities of the Ottawa market won't allow for this to happen. However, it's looking increasingly likely that they'll have to make a big push to contend in 2019 to convince their best players to stick around.
A Carleton University journalism graduate, Jacob joined The Hockey Writers in 2017. As an Ottawa native, Jacob has been following the Senators since the days of Radek Bonk. You can also find Jacob at ComicBookMovie.com.