Erie Otters star Connor McDavid surprisingly made an appearance at his team's practice on Monday.  Surprisingly, because not even coach Kris Knobloch knew McDavid was there.  He came in like he normally does after a day of school.  We had the chance to talk with McDavid, for the 1st time since he suffered a broken hand 2 weeks ago.  He had some really interesting things to say, especially about the fight, and if he would do it again given the chance.  Here are some of the key highlights of what he had to say.
McDavid Recaps The Fight
Take us through the fight:  "We got into it, he dropped his gloves, I'm not just gonna sit there and take punches."
Did you know right away that something was wrong as soon as your hand hit the glass: "I don't even know what happened.  He kind of told me to let go."
Would you have done anything differently: "I wouldn't necessarily change a whole lot, it was the right thing to do, I would rather fight then turtle or anything. Not a whole lot you can do in that situation."
What was your 1st reaction to the injury: "Wasn't too bad, was just trying to keep my hopes up.  It could have been worse, like a leg.  There are a couple of positives to take from this situation."
Life Since The Injury
What has it been like for you since the injury: "About as crappy as you can imagine.  It's a broken hand, not a whole lot you can do."
Talk about the support you have gotten from your teammates:  "It's been good.  They're there to help me through it, they are family."
What have you learned about yourself in dealing with this adversity.  "Broken hands hurt, I guess."
What are you doing for rehab:  "Rest and working out, today is my 1st day skating."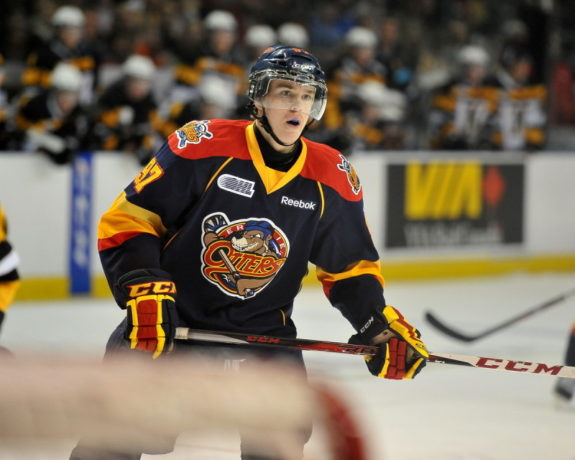 Thoughts on World Juniors and The Otters
Thoughts on playing in the World Juniors:  "That's tough to say.  We'll leave that up to the doctors."
Impressions of the team since the injury:  "They're playing good hockey, there's a lot of good players in that room.  They are getting a real opportunity to show what they can do.  I expect good hockey out of them the next couple of weeks."
As usual, McDavid kept everything in the proper perspective.  He is way beyond his years in maturity.  He seems cautiously optimistic about the World Juniors, but will let the process play out.  Once he returns, he will have a new teammate on board.  Sudbury forward Nick Baptiste was traded today to the Erie Otters, in exchange for Travis Wood, Cole Mayo, and multiple draft picks.  Baptiste scored 45 goals last season for Sudbury.  The Otters are making a serious run now with Baptiste joining McDavid and Dylan Strome.  They will be huge favorite to represent the OHL in the Memorial Cup.  You can see McDavid's entire interview in the video below.
McDavid is scheduled to see the hand specialist Tuesday in Toronto.  According to head coach Kris Knobloch, McDavid is not expected to rejoin the Otters until January 8th, assuming there are no setbacks in recovery.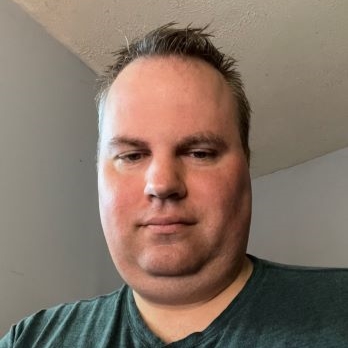 I am a fully credentialed writer who covers the Columbus Blue Jackets, Cleveland Monsters and Erie Otters as well as the Ontario Hockey League and NHL Draft. The 2022-23 season will mark nine seasons with the Hockey Writers. I am also the site's Credentials Manager. Please take note of the updated Twitter handle: @mark_scheig.