The Buffalo Sabres, along with the rest of the hockey world, are in mourning after the passing of Pat Quinn. The 71-year old passed away on Sunday, after a lengthy respiratory illness.
Quinn's Impressive Resume
Quinn played nine seasons in the NHL, suiting up for the Toronto Maple Leafs, Vancouver Canucks and Atlanta Flames. The defenceman is best remembered for a controversial hit on Bobby Orr, which led to a bench-clearing brawl:

However, it was as a coach that Quinn really made his mark, leading the Philadelphia Flyers and the Canucks to the Stanley Cup final, in 1980 and 1994 respectively. He also coached Team Canada to several gold medals including the 2002 Winter Olympics, which was their first Olympic gold in 50 years.
Buffalo Sabres Players Remember Quinn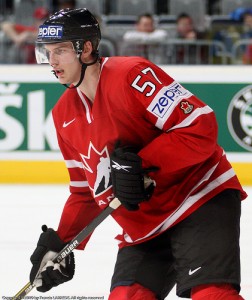 Even though the Hockey Hall of Fame committee member was never directly involved with the Sabres, members of the organisation still fondly remember him. Cody Hodgson and Tyler Myers both won gold medals in the 2008 under-18 World Championships and 2009 World Juniors, while playing for Quinn.
Hodgson told the Buffalo Media he had nothing but great memories about Quinn: "He just wanted the best for his players. He was a pleasure to play for and a great man, too."
Myers agreed with Hodgson's sentiments about their former international head coach: "I just developed a lot of respect for him, the way he developed us coaching and the way he handled the players in the room."
A Classy Gentleman
Sabres head coach Ted Nolan also reflected on Quinn after practice on Monday: "Pat's one of those guys that was almost like a father figure to a lot of younger coaches… He was a very intelligent man and a very caring one.
"I know some of our players have played for him, (and they) couldn't say enough good things about him. I had brief meetings with him, but those discussions I did have with him, you could tell he was a classy gentleman."
Nolan was also asked about the international success Quinn had at such a late stage of his career, which included Myers, Hodgson and Tyler Ennis: "Even when he was appointed to the junior team at that stage of his career, after doing what he did, going on to do what he did with that group of men (was impressive). Coaching aside though, he was just a good man."
'Armed' with a journalism degree, I have covered numerous NFL, MLB, NHL, MLS, CFL & NLL events for the BBC, TO Sports & Blue Toro, while being fortunate enough to interview various sporting personalities, including Rogers Goodell. Throughout it all, the one message I have for anyone in this industry is to never take it for granted.