From now until the NHL Entry Draft, we will have a series of articles helping you get ready for both the draft and the combine. Today, we focus on our steal of the 2016 NHL Draft.
Everyone loves a good bargain. Who wouldn't? Pay the least amount of currency for the most return for your buck. NHL teams always look for bargains at the draft table. However, not everyone finds them.
The ones that do find them, get handsomely rewarded. For example, the Chicago Blackhawks drafted Duncan Keith in the second round. We all know how fantastic a player he is, especially in the playoffs. The Blackhawks got an élite talent at the cost of a late second-round pick. That's bargain shopping.
I will share with you who I think is the biggest steal of this draft. I define steal as a player having first-round talent and ability, that will go in the second round or later. Last season, I called Maple Leafs prospect Travis Dermott the steal of the 2015 draft. He hasn't disappointed. Dermott finished second in defenseman of the year voting in the OHL, only draft eligible Mikhail Sergachev finished ahead of him. The Leafs drafted Dermott in the second round. That's a great bargain for one of the better defensemen of his draft class.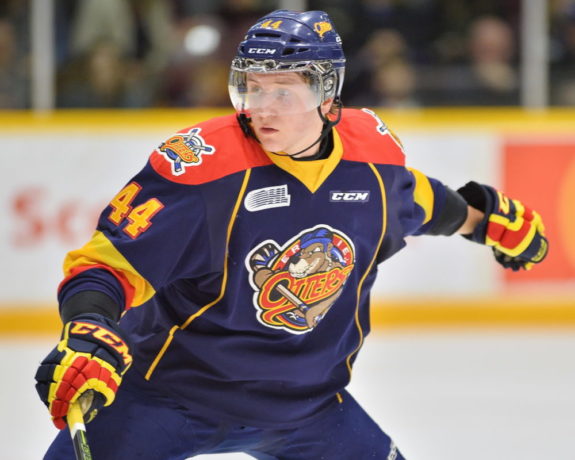 Now we turn our attention to this season. This player has had to endure things that quite frankly, no player in juniors should ever have to endure, let alone the rest of his team. The story of the Flint Firebirds is well documented. Team owner Rolf Nilsen fired his head coach not once, but twice. It caught the league's attention, and became a widespread story in the hockey world. Nilsen is now suspended from the team as a result of his actions.
On the ice, the Flint Firebirds endured a long season. Despite everything that happened, they didn't get eliminated from playoff contention until the end. That's a testament to how close the team was. At the center of this, is the player that I think is the steal of this draft. He put up almost a point per game while scoring 30 goals for Flint. He is a real treat to watch. He also did all of this while overcoming the most adverse of circumstances. His mental toughness should do him wonders at the next level.
Without further ado, let's meet this season's steal of the draft: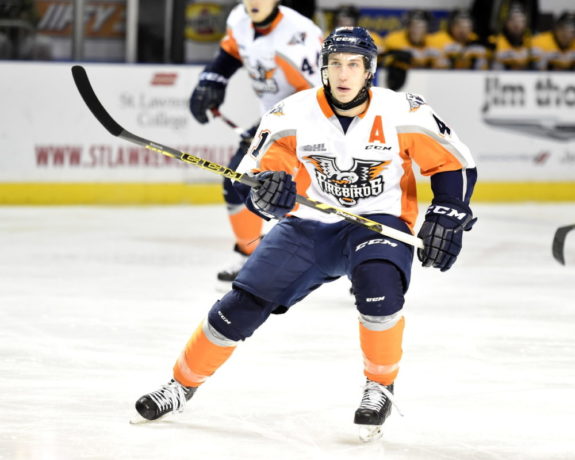 Will Bitten – Flint Firebirds
I have watched almost every OHL player live at least once during this past season. If you were to ask me who my top five OHL players were, Bitten is on my list. Although undersized at 5-foot-10, he does just about everything well. The first thing you'll notice is his skating.
Bitten is one of the most gifted skaters I've seen in a long time. He makes it look so easy out there. What propels him higher for me is that he can find the right spot on the ice to make plays happen utilizing his speed. He is one of the smartest players in this draft. Not only can he find openings, he can position himself in such a way that playing defense against him is a tough task. And, he has one of the better shots in this draft.
What's good about Bitten is that he's just as good defensively as he is offensively. He uses his speed and skills to track down opponents and disrupt them from doing anything productive.

Bitten doesn't have many weaknesses in his game, yet he is ranked 43rd on Central Scouting's final rankings of North American skaters. Huh? He actually fell one spot from midterm. I think two things contribute to that. He needs size and strength for the next level, which should come in time. I also think his team's situation played a role in the ranking.
He handled himself about as well as anyone could, and he is one of the best two-way players in the OHL. He has first round talent but will likely be picked mid-late second round. That's a steal. He's also a center. If you miss out on a center early, and your turn comes up in the second round, you're getting a stud in Bitten.
Don't let the owner's issues fool you into thinking Bitten isn't a good player. He was impressive all season. His game translates very well to the NHL. The team that drafts Bitten will finish as one of the winners on draft day. Don't let him slip by you.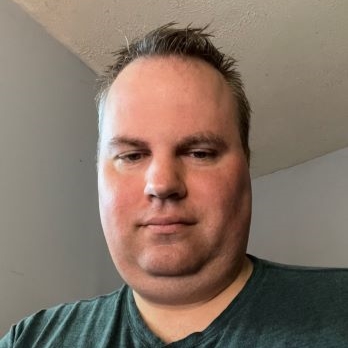 I am a fully credentialed writer who covers the Columbus Blue Jackets, Cleveland Monsters and Erie Otters as well as the Ontario Hockey League and NHL Draft. The 2022-23 season will mark nine seasons with the Hockey Writers. I am also the site's Credentials Manager. Please take note of the updated Twitter handle: @mark_scheig.