Less than a year ago, Kirill Kaprizov caused some shockwaves when he said that the Minnesota Wild weren't too interested in him. The young forward had a good season in the meanwhile, not only in the KHL, but also winning a gold medal at the Olympics, scoring the overtime game-winner against Team Germany. He will also represent Russia at the upcoming IIHF World Championship in Denmark. In this translated interview, originally appearing on the Russian website Sport-Express, Kirill Kaprizov said that the communications with the Wild are now better, discussed the Olympics, and talked about his season with the CSKA Moscow.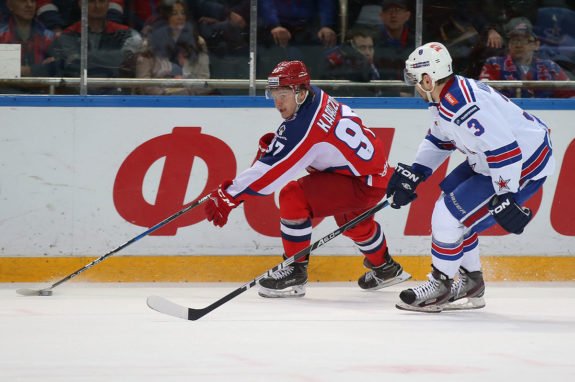 * You can enjoy the original Russian interview by Alexei Shevchenko here *
Alexei Shevchenko: It looks like SKA and CSKA players can be more tired than other players [on Team Russia roster] after all those games.
Kirill Kaprizov: There's some tiredness, of course, but I can't say it's a critical situation. Even if we played a lot of games, both for the club and the national team. And at the Olympics too.
AS: After the Olympics, you had a lot of media events going on. What did you like the best?
KK: When we visited Vladimir Putin.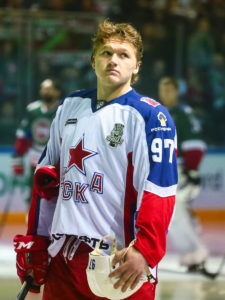 AS: That's not a media event.
KK: That was, anyway, the event that I remember the most. We had to wait for the president for a bit, then we had an official meeting. It was very interesting.
AS: Did he recognize you?
KK: I don't know, there were no special words there. He just thanked every one of us with the same words.
AS: How did you spend your Olympic Gold prize money?
KK: I gave my BMW to my father, now he's riding in Novokuznetsk with it. I haven't spent the prize money yet.
AS: At the start of the season you were worried as you couldn't get home.
KK: And I could not. I would have needed to take a plane on nights, spend a day at home, and again to fly on the night. Well, soon we'll have our vacations. I'll fly back home right away, then I'll spend some time on the Altai mountains. I haven't decided what to do next.
AS: What was the question that you hear more often during the media events?
KK: What did you feel when you win? That's a very popular question, I had that question given every single time. No one asked us what were we feeling when we were down in the score against the Germans.
AS: I ask you myself then.
KK: It was hard for us, we all started worrying. I didn't see a single calm player on the bench, I was in a little shock myself. By the way, I have been asked a lot also about the goal.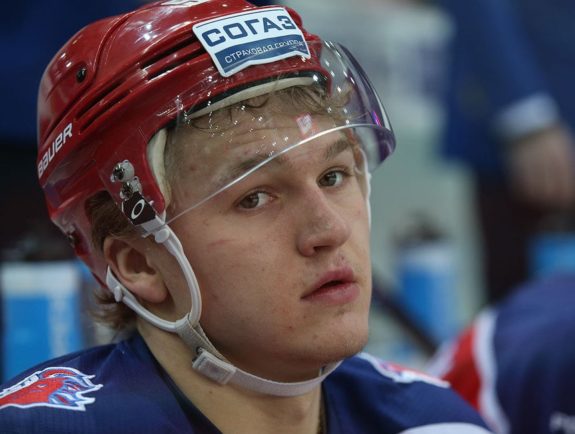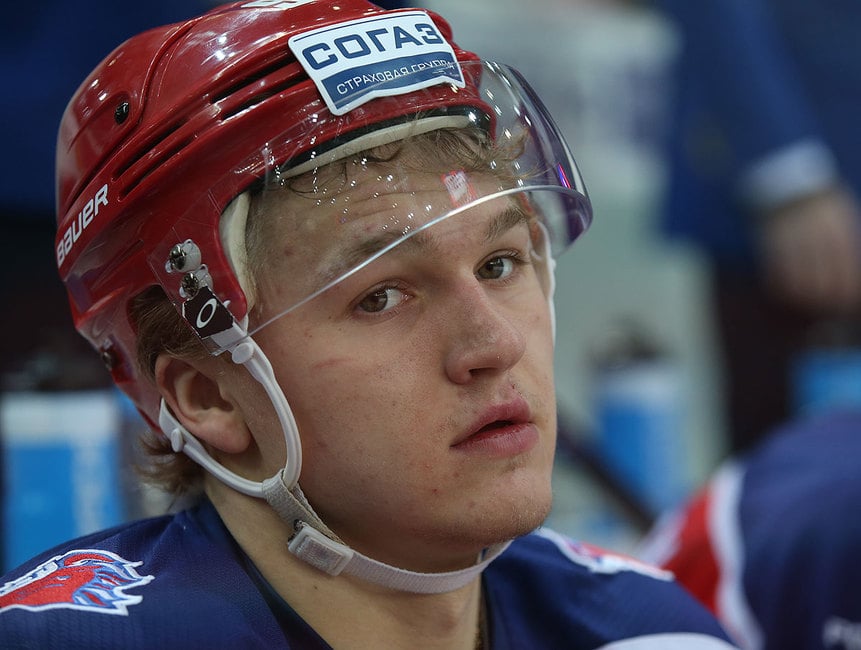 AS: Did you manage to see Korea?
KK: No, I haven't seen anything. I had some walks with my parents during the free days, but I can't say that I have studied the country.
AS: How did you like live in four-men flats during the Olympics?
KK: We were five! But we had three bedrooms, I was sleeping in the bigger one, that was crossed by everyone. But I didn't have any problem with sleeping. Once I fall asleep, then it's impossible to wake me up.
AS: The most important question is probably this: did you get that the tournament wasn't at the highest level?
KK: There were no NHL players. Ok, that's clear, but what could I do about it? It wasn't my fault.
AS: That's logical.
KK: We still had to win, and winning is never easy. I really liked the Germans in Korea, they surprised everyone.
AS: The IIHF World Championship in Korea will be a different tournament.
KK: I got it, I really want to play against Canada. I want to have a look at Connor McDavid. They do have a good roster.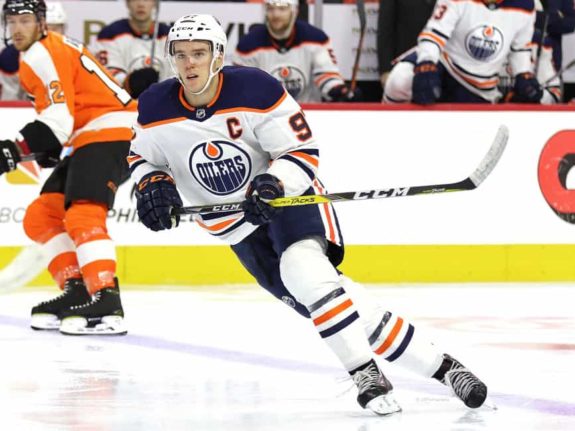 AS: Team Russia changed the coach.
KK: I can't say that it's truly different. Our game changed a little, but the environment is still the same.
AS: Oh, don't tell me.
KK: I'm serious. I always liked to play for the national team. You can see yourself that often I play better for the national team than for my club.
AS: One year ago you said that the Minnesota Wild weren't too interested in you. What about now?
KK: Now we are constantly in touch.
AS: Wow. And what does this mean?
KK: What should it mean? I'll spend the next year with CSKA. I'll be in the KHL even after, I'm under contract until 2020.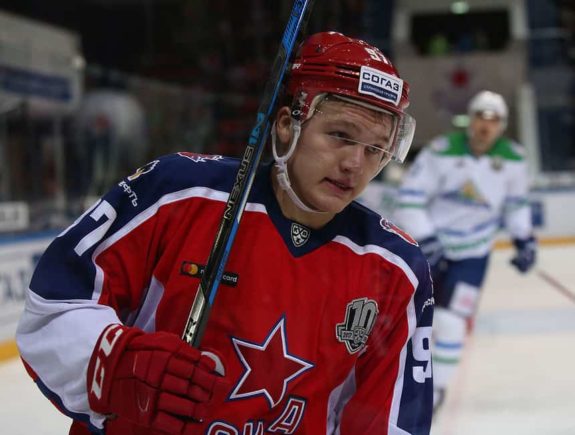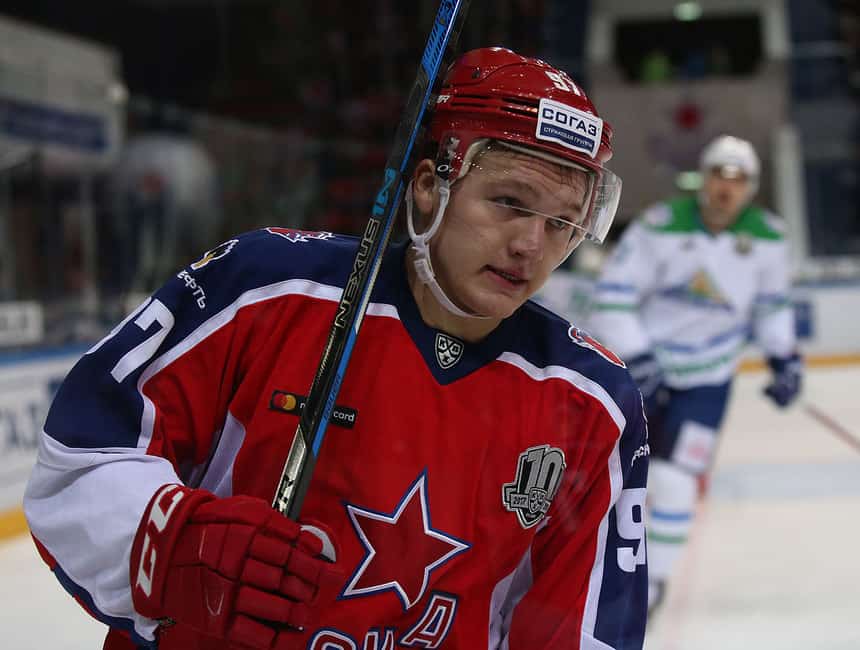 AS: Andrei Mironov went there with a valid KHL contract.
KK: We didn't talk about it, and in any case, I doubt [CSKA] will let me go. I'll decide after my contract runs out.
AS: Do you want to go?
KK: Each player wants to go [to the NHL]. But no one is going to guarantee me a spot on the roster. I'll have to fight for that.
AS: You had a good season in CSKA.
KK: I didn't play well in the playoffs. It has been a strange season. I started well, then I had a couple of series when I couldn't score for 15 games.
AS: Maybe CSKA isn't your team?
KK: Why?
AS: In Ufa you scored some 60 points, in CSKA the team has its own system that won't help you reach such a level.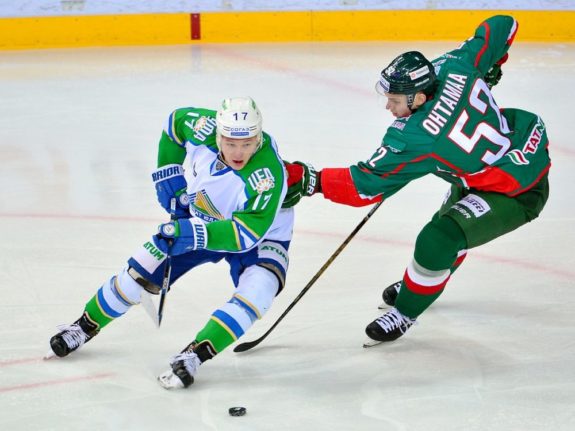 KK: I doubt it. And what system? I couldn't score on an empty net, it was my fault, not the coach's fault. The problem was in myself. Even in my worst moments, our coach Igor Nikitin wasn't crazy at me, only in the locker room Nikita Nesterov would approach me and ask when I start scoring.
AS: You did score with the national team.
KK: Yes, it was strange. I started scoring since the start and I played well. I'm not sure about the true reason. I didn't play any different and the coaches didn't prohibit me anything. But with CSKA I couldn't get the puck in the net.
AS: Something has changed for you since that season in Ufa?
KK: It looks like I still am the same I was before. I just have more confidence now.