You would expect the Minnesota Wild to be cursing their luck that an NHL lockout has hit the 2012-13 season. There remains reasonable optimism that 2012-13 will not be completely lost like in 2004-05. However, the Wild are a team who have just invested a huge amount of money into signing two prime free agents Ryan Suter and Zach Parise. This is a franchise that changed its very nature and identity with an aggressive offseason, and seemed to be set to finally give the huge Hockey Town fan base the NHL team it deserves.
Instead any extended dispute looks set to do nothing less than damage the reputation and popularity of the NHL. The Minnesota Wild will still have the benefit of unveiling a radically different and new team, which GM Chuck Fletcher and the rest of the organisation will hope is enough to still draw in the fans. It is worth remembering that after the 2004-05 lost season the NHL was able to improve its fan base with a very different product on the ice. Any extended lockout isn't likely to produce that sort of change to the way ice hockey is played in the NHL.
Still, there is an argument to say that the Minnesota Wild could actually be a better team if the lockout forces a late start to the season. Zach Parise and Ryan Suter may be the key to this franchise's identity change, and they may be the core of a team that should be very good for the foreseeable future. But the key to Minnesota's success in 2012-13 will be the depth and quality that the roster's younger players are able to offer.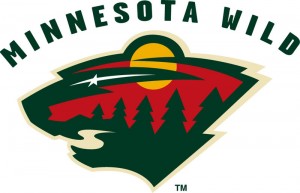 A long list of young players were/are expected to compete for spots on the NHL roster. That list includes: Mikael Granlund, Charlie Coyle, Zack Phillips, Jonas Brodin, Brett Bulmer, Jason Zucker, Matt Hackett. All of those players are now reporting to the Minnesota Wild AHL affiliate the Houston Aeros.
This is a great opportunity for young players to get a taste of North American hockey at a lower standard. AHL regular season hockey games are probably a better training ground than NHL training camp and preseason games because they will allow these players to play in major roles, play in competitive games of a high standard, but take away some of the pressure of being a part of an NHL set up.
These youngsters should get a head start for when the eventual NHL season starts. It should give them a better chance of making the NHL roster, and a better chance of having an impact if they do get into the line-up.
Granlund, Zucker, Phillips, Coyle and Bulmer could be absolutely vital to a Minnesota Wild forward group that will need scoring from at least three lines if it is to improve on a poor offensive performance in 2011-12. A lack of depth really hurt Minnesota in the second half of last season with a lack of scoring talent to replace injuries to Guillame Latendresse, Pierre-Marc Bouchard and Mikko Koivu.
Hackett is a serious competitor in the goaltending department even if the most likely scenario sees him serving as Houston's starter with Niklas Backstrom and Josh Harding on the Wild's roster.
The blue-line could really use a boost from Brodin, who has already played senior European hockey, he will benefit from getting his first serious taste of North American rinks at the level below the NHL. It should also be noted young defensemen Steven Kampfer, Marco Scandella and Kris Freidham are also likely to benefit from this AHL opportunity as they get to compete for roster spots.
There are very few positives to an NHL lockout. If you asked the Minnesota Wild whether they would want to send their youngsters to Houston's training camp or have them at their own training camp, well the answer would be pretty obvious. Still this might be just one of the small benefits to this particularly team if the lockout does extend into the planned 2012-13 NHL season.