The 2023 World Junior Championship (WJC) has come to a close with Team Canada wearing some new gold hardware around their necks for the second time in only five months. In one of the closest and more competitive World Juniors in recent history, the Minnesota Wild were very well represented with five prospects spanning across five teams, including a player on all four in the semi-finals.
While every player had their ups and downs throughout the tournament, there were of course some that stood out more than others as their game rose to meet the occasion and the intense competition that goes along with a best-on-best tournament. Three Wild prospects in particular stood out above the rest.
David Spacek – Team Czechia
First of all, a gigantic congratulations to Team Czechia and their wonderful tournament that saw them fight their way to overtime in the gold medal game and eventually come away with a silver medal. Perhaps one of the best-ever teams put together by the Czechs and the Wild's David Spacek was a massive contributor.
The 2022 fifth-rounder is looking like a late-round gem as his game continues to develop at an astonishing pace. He was named a top three player for Czechia in the 2022 WJC as one of their best defensive defensemen with only one point in seven games but has recently developed his scoring touch with the Sherbrooke Phoenix of the Quebec Major Junior Hockey League (QMJHL) where he has 26 points in 29 games so far this season.
He took that new scoring ability, combined it with his defensive skills, and walked away from the 2023 WJC with eight points (three goals and five assists) in seven games as a repeat top-three player. Spacek was an integral piece of the best defensive core in the tournament and played a key role in all situations. He collected big minutes being utilized at even strength, on the powerplay, and on the penalty kill. 
His ranking in the Wild's prospect pool will no doubt skyrocket after this tournament, and as per Michael Russo of The Athletic, "…will turn pro after this season and is expected to play in Iowa next season."
Caeden Bankier – Team Canada
Gold-medalist Caeden Bankier may not be on everyone's radar as one of the best players of the tournament, after all, he only had a single assist and he was on a team that featured Connor Bedard, Joshua Roy, Logan Stankoven, three players already in the NHL, and a goaltender that stole the show in Thomas Milic. The key item to remember here is that Bankier started the season completely off of the map and ended up with a gold medal.
Related: Wild Should Revisit Signing Goaltender Thomas Milic
---
Latest News & Highlights
---
Bankier was not part of the August 2022 WJC and was not in anybody's early projections for the 2023 WJC, until he put up 33 points in 24 games with the Kamloops Blazers in the Western Hockey League (WHL). He was invited to training camp and made himself noticeable enough to be chosen, was assigned a role on the team, and played that role to absolute perfection. 
Canada did not need more offense, they needed players to commit to hard play, backchecking, and being responsible defensively, and Bankier checked all those boxes in every single game. He was a big piece of the penalty kill that saw way too much usage, laid out some big hits when the team needed a boost, and was especially strong along the boards. With such a wide range of skills, he is looking like he could be a valuable bottom-six player for the Wild in the future.
Servac Petrovsky – Team Slovakia
Another late-round find by the Wild, Servac Petrovsky was selected in the sixth round of the 2022 Draft and has a legitimate chance to play some games in the NHL. Only 5-foot-9, he came out of nowhere in the 2022 WJC where he was one of Slovakia's top three players with three points in four games after climbing his way to being the first-line center. From there he rolled straight into the Ontario Hockey League (OHL) and put up 29 points in 28 games with the Owen Sound Attack.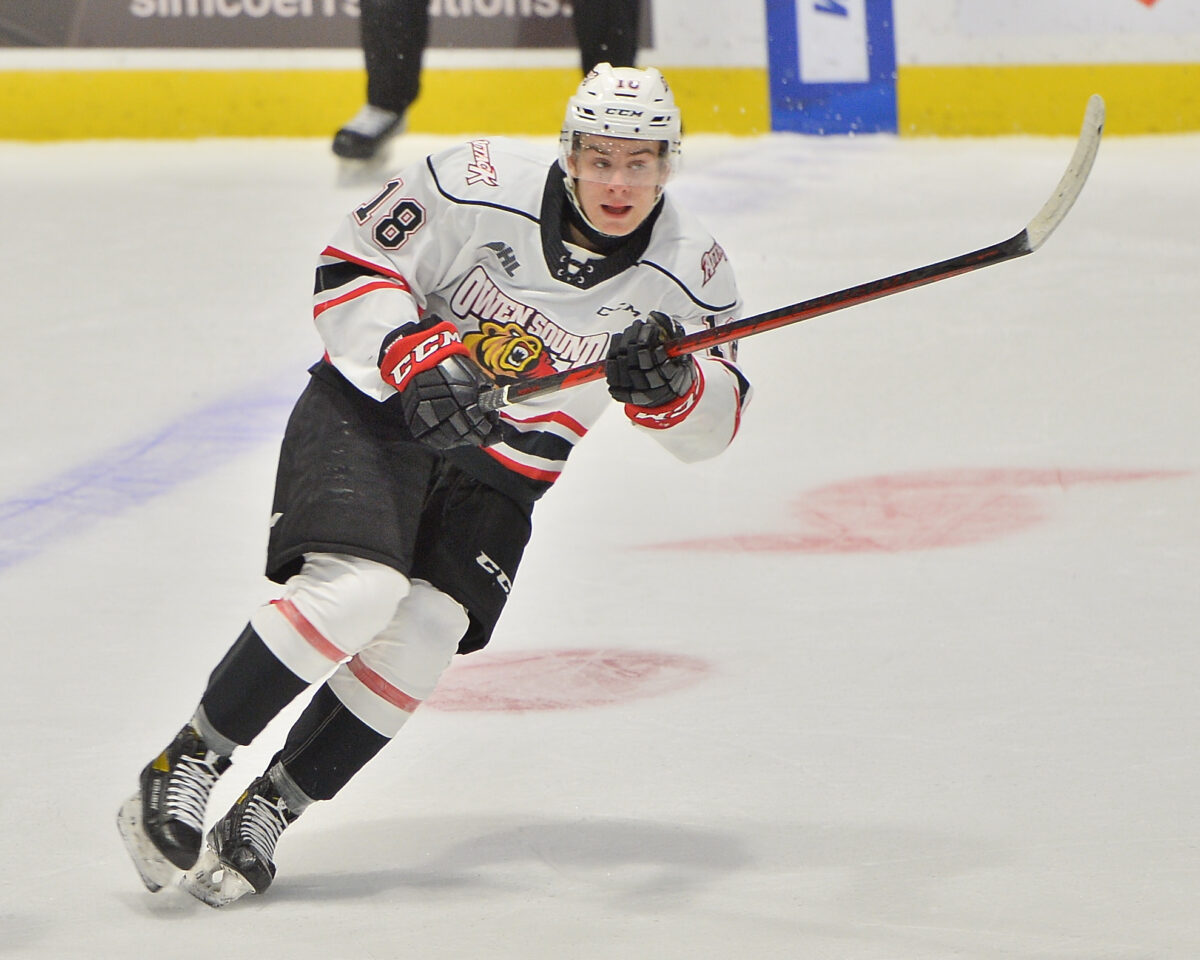 He maintained his first-line center position for the entirety of the 2023 WJC and managed to produce two goals and one assist in their five games. He continues to surpass expectations by being the fastest player on the ice. Everything about Petrovsky is quick and fast, whether it's his hands, his shot, or his skating he does it with speed but does not sacrifice anything to achieve it. With the NHL becoming a faster and more skilled league every season, there is a very feasible path for him to bring his speed to an NHL lineup one day.
Ohgren & Peart Just as Advertised
So what happened with 2022 first-rounder Liam Ohgren and 2021 second-rounder Jack Peart?
Both players were at the top of most Wild fans' lists of who to watch at the tournament, and they were good, but it felt like they could have been better. Ohgren had a solid tournament with two goals and looked really strong on the puck, but the entire Team Sweden offense felt a little flat when they had so many talented players on their roster. Peart started on the first defensive pairing but had fallen to the bottom pairing by the end, not because of poor play, but just simply because other defensemen were having better tournaments. He still collected three assists in seven games.
The Wild should have two players returning next year for the 2024 WJC in Ohgren and Petrovsky, but with the way they have been drafting lately, it would be no surprise to see that list expanded by a couple more names. The amount of representation they have had at these recent tournaments is a very good indicator of the amount of skill currently in their prospect pool. With one of the top pools in the NHL, they are positioned to have a very strong team for many seasons to come.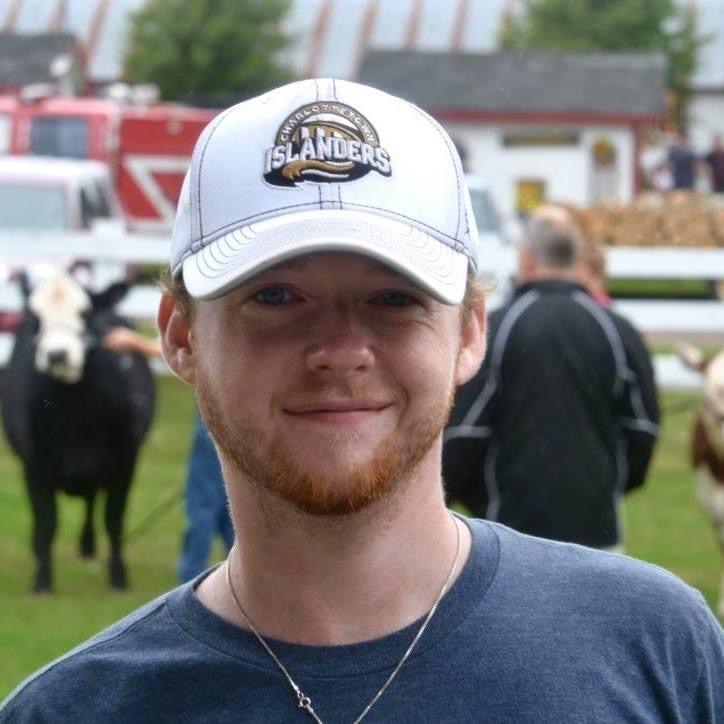 Being from the east coast of Canada, I've grown up immersed in hockey since before I was old enough to walk. The Minnesota Wild joined the league right as I was trying to find a favourite team and I have been committed to them ever since. I like to take breaks from my day job of writing reports as a Scientist by writing articles about my hockey passion. Follow me on twitter @tysmck15 for my latest.