Montreal Canadiens prospect Martin Reway has been hospitalized in Slovakia to receive treatment for a virus and will miss training camp, the team announced on Thursday.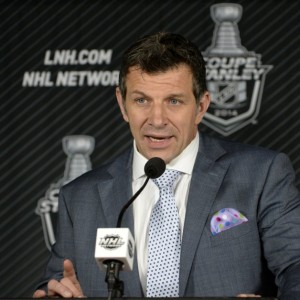 Reway, 21, was drafted by the Canadiens 116th overall in the 2013 NHL Entry Draft and signed a three-year, entry-level contract with the team earlier this summer.
Shortly after the signing, Canadiens general manager Marc Bergevin spoke highly about Reway's future with the team and about expectations for the young forward when the Habs open training camp for the 2016-17 season.
"Martin has the potential to become a very good player," Bergevin said in a team release. "We are glad to have him join a group of young prospects who will be competing for a spot with our team at training camp in September."
After two seasons with the Gatineau Olympiques in the QMJHL, Reway returned to his native Czech Republic to play the 2014-15 campaign with HC Sparta Praha of the Czech Extraliga. In his first season with the club, Reway finished third in scoring after registering 9 goals and 37 points in 34 games.
He began 2015-16 with HC Sparta Praha and tallied 15 points in 14 games before playing the remainder of the season with HC Fribourg-Gotteron HC in Switzerland's National League A.
While Reway's offensive talent cannot be ignored, there have been concerns about his attitude and his defensive play. Reway can play at the center and wing position, but his 5'9″, 173-pound build and playing style make him a better candidate to play wing.
Despite what may come of Reway's future in Montreal, Thursday's news puts things on hold for now.