My Detroit Red Wings will not be participating in the annual quest for the Stanley Cup this year, and, as a result, a variety of emotions are flowing through me as I sit down to take in the opening night of the 2017 Stanley Cup Playoffs.
There's usually a sense of nervous excitement and eager anticipation this time of year. Karen Newman is just wrapping up the national anthem and The Joe is rocking. Chances are, Henrik Zetterberg and Pavel Datsyuk are being shown on TV as the star players who will carry the Red Wings. In earlier years, it was Steve Yzerman or Sergei Fedorov.
Instead, there's emptiness. Even as NBC Sports is showing the futuristic, yet traditional pregame ceremony of the Montreal Canadiens as they take on the New York Rangers in the opening game of the postseason, I'm detached and waiting for something else. Something that's, unfortunately, not coming.
It's also a lucid state of mind—you're able to control what's around you, but you know deep down that it's not reality. It's a dream and you're going to wake up at some point. In fact, it's a dream—a nightmare—that the Red Wings are out of the playoffs.
But then the alarm clock goes off: Tanner Glass—yes, Tanner Glass—just scored the first goal of the playoffs. On all-world goaltender Carey Price, no less. Suddenly, I'm awake and feeling the floor to see how quickly Hell is freezing over.
There's a second side effect of the agitator-initiated lighting of the red lamp: a reminder that in the playoffs, the improbable often becomes the probable. It's that "anything can happen" mentality that I've carried with me my whole life thanks to the Red Wings.
No matter how the Red Wings got to the playoffs, it was always our year. No matter the in-game scenario, it was our night.
Why? Anything can and will happen.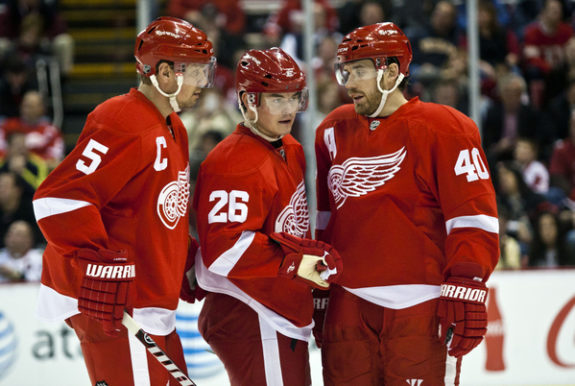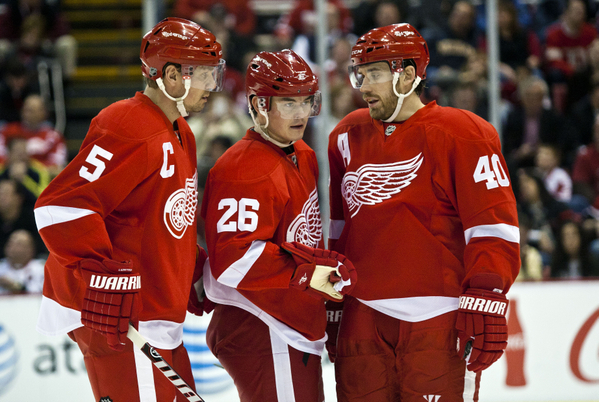 Zetterberg wasn't supposed to kill off Pittsburgh's five-on-three in the 2008 Stanley Cup Final, but he did. Seventh-seed Detroit wasn't a popular pick to knock off the powerhouse Anaheim Ducks in the 2013 playoffs, but they did. Nicklas Lidstrom definitely should not have stopped Mike Grier's wraparound after Dominik Hasek's gaffe. And, in all likelihood, you'd guess players other than goal-less Kris Draper and 41-year-old Igor Larionov to score overtime goals in the Stanley Cup Final. (If only #BucciOvertimeChallenge was around then.)
Anything could happen, and that's exactly what happened. As a life-long Red Wings fan, I feel fortunate to have seen so many of those moments.
That same sense of optimism also leads me to believe that the Red Wings will be back soon. Having Dylan Larkin, Anthony Mantha, and Andreas Athanasiou up front and Petr Mrazek in net is a step in the right direction. Also having an organization committed to excellence and tradition is even more comforting.
I feel grateful for the fact that it's taken this long for my life-long fandom to go without a postseason. Until this year, the Red Wings have made the playoffs each and every year of my life. (I was born three weeks after the start of the 1990 playoffs.) It's been an entire generation since Hockeytown last went without a playoff season—my dad was my age the last time the Red Wings missed the playoffs.
There you have it—two hours into opening night and I've gone through as many stages as an addict on the road to recovery.
Thanks for the fix, Hockeytown. I don't mind being addicted to Red Wings playoff hockey.
How do you feel with the playoffs starting and the Detroit Red Wings not taking part? Comment below.