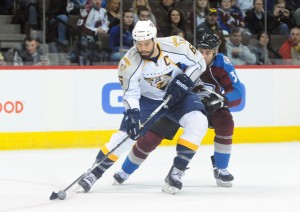 When Philadelphia Flyers GM Paul Holmgren signed Predators Captain Shea Weber to a 14-year, $110 million offer sheet, he knew exactly what he was doing; forcing a franchise to make its toughest decision to date.
It is well known that the Predators are not exactly in the best financial situation.  This became even more apparent when the club could not retain star defenseman Ryan Suter, who signed a 13-year, $98 million contract with the Minnesota Wild earlier this month.
Holmgren's offer is extremely front-loaded, as reports suggest that Weber would earn $26 million in the first 11 months and $68 million in bonus money in the first six years.  This came after the Flyers attempted to trade for Weber, but the believed asking price from Nashville was young stars Sean Couturier and Brayden Schenn.  This obviously did not sit well with Holmgren.
Predators GM David Poile stated earlier this year that the Predators planned to match any offer made to Weber.    He may want to go back on his words.
Holmgren proposed this offer knowing that the Predators would have a tough time matching it.  The Predators have not been able to spend to the cap in recent history.  Last season, the Predators had a team salary of about $52.19 million; this was about $12.11 million under the NHL salary cap ceiling.  According to Forbes Magazine, the Predators lost $7.5 million during their annual team financial breakdown.
When Poile stated that the team is prepared to match any offer made to Weber, it's unlikely that he considered that someone would be willing to make such a back-breaking offer.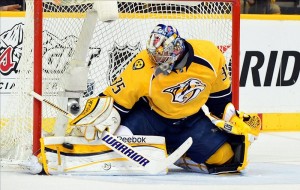 If Weber is brought back to Nashville, the franchise would be unable to bring in other top talent to complement Weber, especially in the first few years.  Having a solid core behind Weber and goaltender Pekka Rinne would become very difficult for the Predators.
While the economic factors are what continues to be of the greatest importance, Poile's possible decision not to match may have some other factors that could be considered just as alarming.
Although Nashville would receive the Flyers' next four first-round draft selections if they choose not to match the offer, losing Weber could put a very bad taste in the mouths of the collective Predators fan.  Weber has been the staple of the franchise since entering the NHL in 2005-06.
Future stars may become difficult to retain as well.  If Weber, the player that the team was built around, walks away from a team that was a Stanley Cup contender, others will follow.  Poile's ability to lure potential free-agents may be diminished with the loss of Weber.
Damned if they do, damned if they don't seems to be the phrase that Poile and the Predators are learning all too well.