The NHL season begins in just a few months and what better way to get prepared for the opening face-off than knowing the right places to get the best information. Below, The Hockey Writers gives Nashville Predators fans the top sites for them to keep track of news and commentary around the team throughout the year. Comment below if there are suggestions of sites we might have missed. Games are not the same as they used to be. Twitter has evolved the fan experience by giving them up-to-date information mixed in with discussion. The Twitter accounts listed are must follows for any Predators fan.
The Tennessean
Joshua Cooper of The Tennessean does an outstanding job covering the Predators. Every day, multiple times a day, Josh can keep fans updated with the latest happenings around the locker room, interviews and much more. Josh has been covering the team since 2008 and gets better at doing it each year.
Lots of skill type drills going on at development camp pic.twitter.com/fxu6uFyWKx

— JoshuaCooper (@JoshuaCooper) July 9, 2014
Nashville Predators
The Predators' website provides official up-to-date news with the latest from the organization. Post-game videos can be found on Preds TV after home games. There are also a couple blogs by team personnel.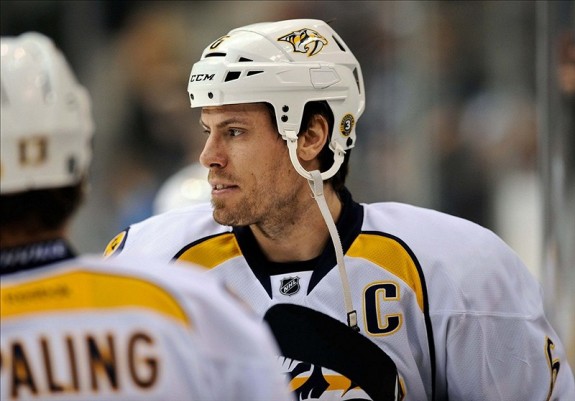 Rinkside Report
Jim Diamond has covered the Predators since the 1999-2000 season. To say he doesn't know what he's talking about is a foolish thing to say. Jim is now a freelance writer and a member of the Professional Hockey Writers Association.
Think Colin Wilson is asking anyone if the Fisher injury means he gets to play center this season? — Jim Diamond (@diamondhockey) July 7, 2014
Bloggers' Row
Nashville has a unique media presence. The team has given bloggers the opportunity to cover their favorite team, provide real news and give it a twist of opinion. Blogs like Smashville 24/7, Section 303 and The Predatorial have thrived under the opportunity and several more are awaiting to hit the next level. Having blogs as part of the media allows fans an easier glimpse of what is going on inside the locker room.
Now at 303: Has a series of trades put the #Preds on a long term path to success? http://t.co/FNhQGHxYHZ #NHL — Cellblock 303 (@Cellblock303) July 10, 2014
The Hockey Writers
At THW, we focus on the team throughout the year and mix in prospect talk, as well.
Milwaukee Admirals
Nashville's AHL affiliate Milwaukee Admirals has been quite successful over the past several years. Players are always overachieving and earning a spot on the NHL roster. Keep track of the next players by following these sites and Twitter accounts.
Colin Fitts is a Nashville Predators staff writer and is a credentialed media member of the Chicago Wolves. From Nashville, Tennessee, Colin majors in journalism and public relations at Columbia College Chicago. Follow him on Twitter, @FittsTHW. Email: 22fitts [at] gmail [dot] com.