One last chance. That is what Nazem Kadri has after signing a one-year contract with the Toronto Maple Leafs worth $4.1 million.
Since being drafted seventh overall in the 2009 NHL Entry Draft, Kadri has only proven that he is an enigma. He's had his successes, but for every time he succeeded, he has also failed.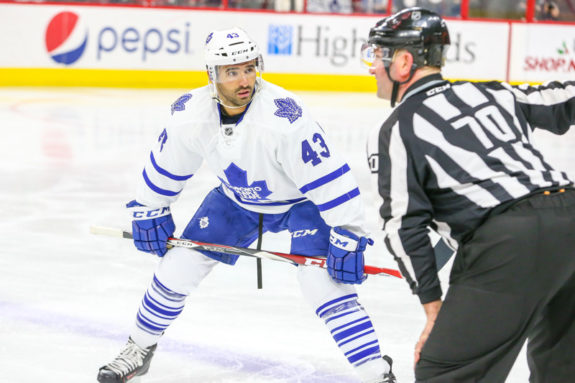 If you've ever seen a Kadri interview, or any part of Leafs management talk about Kadri, you get the feeling that he thinks very highly of himself. He believes that he should be a No. 1 center. Well, has he given the Leafs a reason to think that he is that for the Leafs?
Lets take a look at Kadri's statistics over his career.
His highest goal total in one season is 20, achieved only once, in the 2013-14 season. While achieving 20 goals is nice for some players, you'd have to think that Kadri believes he can score more. That season also brought his highest point total, which is 50. All that was good for was 90th place overall in scoring.
That was followed up by this past season's stinker of a campaign. While it's hard to knock him for last season, since every Leaf had a down year, it was still a bad display. His point output dropped to 39. He still managed to score 18 goals, though.
When you consider points-per-game percentage, it gets even worse for Kadri. Last season, his P/GP was .534. If you consider his entire career, it's .604.
If he's better than let's say, Tyler Bozak, then why does Bozak eclipse him in both situations? Bozak's P/GP was .597 last season and over his career it's .613. Those totals only prove that Kadri is roughly on the same level as Bozak.
Now, one thing that Kadri has going for him is the fact that he is one of the best at drawing penalties. Three of the past four seasons, the Leafs have been in the bottom half of the NHL when it comes to power-play percentage. So while Kadri is great at giving the Leafs opportunities, they haven't been really good at seizing those opportunities.
Now, this isn't saying Kadri is a bad player — far from it. Until he proves otherwise, he just isn't as good as he or fans thought.
Ramifications Of A One-Year Deal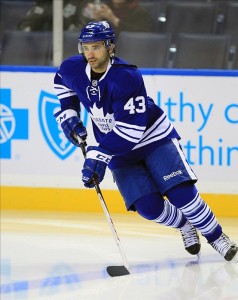 One more thing to consider: what if Kadri breaks out this season? What if he has a breakout year and finally puts the negative things about his game on and off the ice away? What if that causes another NHL team to want to trade for him? Remember, this is only a one-year deal. That means, if the Leafs don't sign him to another extension before the trade deadline, you can bet his name will be out there as a rental.
The name of the game the Leafs have been playing in this free-agency period has largely been signing players to short-term deals that can be easily moved at the deadline for picks or prospects. While the Leafs' other signings wouldn't bring back more than a third-round pick, second at most, Kadri is another story. He could possibly fetch the Leafs a first rounder if he performs well enough, otherwise a top prospect would be a good return.
This new contract will prove one thing: whether or not he will be a Maple Leaf past this season. If he performs well, they could elect to keep him in the fold long term. However, the same thing that will keep him in Toronto long term is the same thing that could see him not even finish the season with the Leafs.
One thing is for sure: the story of this Maple Leafs' season will have a lot to do with what happens with Kadri.