The Buffalo Sabres have officially started their search for a new general manager and head coach.
While the hockey world has spent days speculating who might replace the recently dispatched Tim Murray and Dan Bylsma, owner Terry Pegula tipped his hand during Friday's press conference at Key Bank Center.
"Experience is going to be key in our search," said Pegula, who also noted he regrets not being involved in the hiring of Murray and Bylsma.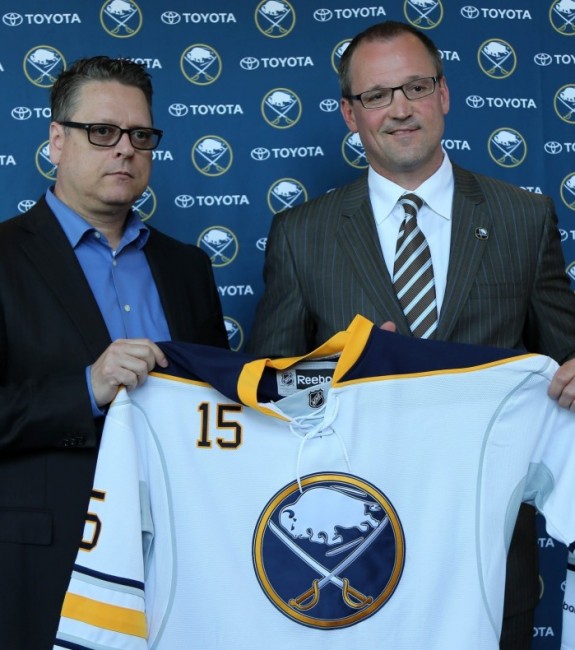 That comment has led many to believe that former Los Angeles Kings General Manager Dean Lombardi, who was also fired at the end of the regular season, is the front-runner to take over in Buffalo. Lombardi, who led the Kings to two Stanley Cups in 2012 and 2014, is credited with restocking L.A.'s minor league system and making shrewd roster moves that helped overhaul the organization's culture of mediocrity.
That task sound familiar?
Putting aside the criticism of his recent transactions and assuming, for a moment, that Lombardi gets the job, what can Sabres fans expect from the man who spent six seasons as GM of the San Jose Sharks in the mid-90s and the past decade at the helm in Southern California?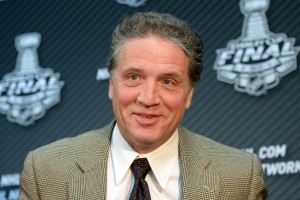 As GM, Lombardi has had a penchant for building rosters primarily designed as a hard-hitting and possession-based (remember the United States team he iced during last year's World Cup of Hockey?), for signing veteran players who are past their primes, and for bringing young prospects along very slowly.
So the question most likely to be asked in the coming months is what players stay and who goes?
Sabres Roster Problems
While there may be a desire to move on from players such as Brian Gionta, Matt Moulson, Tyler Ennis, Josh Georges and Cody Franson, is Lombardi the right guy to institute a youth movement in Buffalo? History tells us no. And perhaps more significantly, Buffalo's farm system was mortgaged by Murray as he attempted to find the missing pieces that he could pair with top draft picks (Jack Eichel, Rasmus Ristolainen and Sam Reinhart) to put the team back in the postseason.
So even if Lombardi wanted to go with a younger team, he will be handcuffed by Murray's decision to empty Buffalo's cupboard and trading first-round draft picks to acquire Ryan O'Reilly, Evander Kane, Zach Bogosian and Robin Lehner.
Sure the team still has Alex Nylander and Brendan Guhle poised and ready to join the Sabres next season. But the remaining crop of names atop the Sabres prospect pool (Justin Bailey, Nic Baptiste, Will Carrier and Hudson Fasching) have not proven themselves to be NHL-ready during their time with the big club. And aside from Fasching, who Lombardi drafted in L.A., these players don't exactly fit the player mold that Lombardi desires.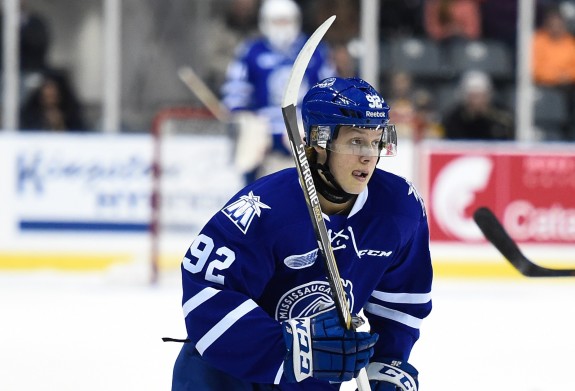 Lombardi will also be hamstrung by several of the Buffalo's burdensome veteran contracts.
The Sabres are contractually committed to Bogosian ($5.5 million next season and $6 million the following two years) and Gorges ($3.9M for next season) with little likelihood that they can be moved to another team.
It helps that Moulson (three years and $13.5 million remaining) or Ennis (three years and $10.9 million remaining) may be mercifully taken off their hands by Las Vegas in this summer's expansion draft.
Lombardi could also allow their high-priced unrestricted free agents walk. This includes Gionta ($3.2M last season), defensemen Dmitry Kulikov ($4.5M) and Franson ($2.6M), and backup goaltender Anders Nilsson ($1M).
He could also decide not to re-up the restricted free agents on the roster, namely starting goalie Robin Lehner ($3.1M) and forwards Marcus Foligno ($2.2M), Zemgus Girgensons ($1.1M) and Johan Larsson ($950k). But that's doubtful.
What's left looks good at the top and is uninspiring at the bottom. And as Lombardi knows all too well, in today's NHL, depth plays a huge role in sustained success.
Thankfully, his top six is pretty much set and will likely read: Eichel, Reinhart, O'Reilly, Kane, Moulson or Ennis, and Kyle Okposo (assuming he recovers from whatever mystery illness landed him in the intensive care unit at a Buffalo hospital at the end of the season).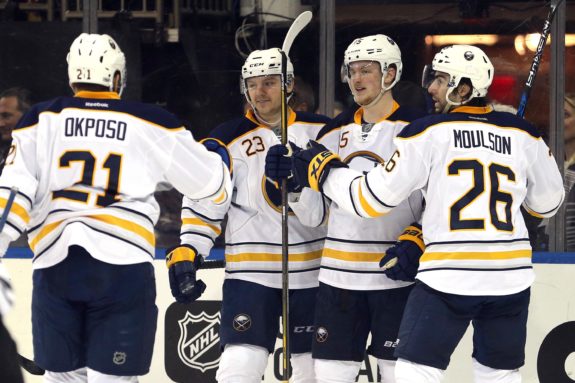 First Move for the Next GM
If I'm Lombardi, I bring back Foligno, Larsson and Gionta who formed a very effective checking line two years ago. I think their chemistry and style fit the style of a Lombardi-constructed team.
That leaves three spots open in the forward ranks. Can Nylander and Bailey make the permanent leap to Buffalo? Does Lombardi allow that to happen or does he go looking at unrestricted free agents available this summer?
If so, it's a list that won't excite Sabres fans like the signing of Okposo did last year. Many of the veteran players available likely won't be changing teams or jumping at an offer from Buffalo. Call me crazy, but I don't see TJ Oshie, Alex Radulov, Joe Thornton, Patrick Marleau, Radim Vrbata, Patrick Sharp or Justin Williams ending up wearing the Blue and Gold.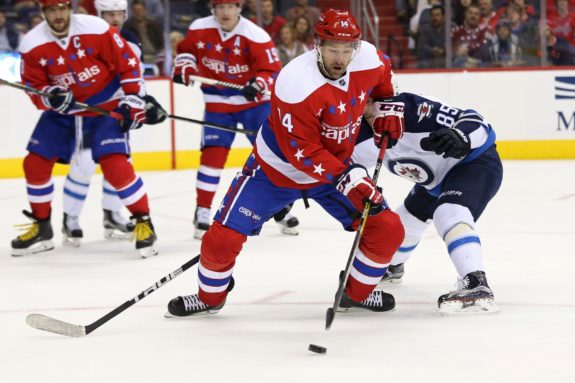 But could the Sabres entice a Patrick Eaves, Martin Hanzal or Sam Gagner to help hasten the rebuild? Worth considering, for sure, but doubtful it happens.
A much more significant problem looming for next season will be the Sabres' defensive corps, which many view as the main culprit for the team's failures. Ristolainen, Bogosian, Georges and the up-and-coming Jake McCabe will make up two-thirds of Buffalo's blueliners. Justin Falk was given a contract extension this year, but he's nothing more than a fifth or sixth d-man.
Sure, many view the 19-year-old Guhle as this team's version of Zach Werenski, Noah Hanafin or Shayne Gostisbehere. But with so few games of AHL experience, let alone NHL time, they could very well leave him in Rochester to develop alongside fellow defensive prospect Casey Nelson.
And don't look to the pedestrian crop of UFA defensemen available this summer. They won't offer the team much more talent than they have now. That being said, could Lombardi (or whoever ends up as GM) trade someone like Kane or Reinhart to shore up the back-end? I'm not sure many teams are in market to move a top-pairing defenseman. But you never know.
Whatever happens, the team's list of problems is long and is unlikely to be fixed by one or two moves prior to the puck dropping for the 2017-18 season. But bringing in a new GM with a new outlook on roster construction will certainly make for interesting moves this summer.
Buckle up Sabres fans.