With the World Cup of Hockey starting Saturday, the Rangers sent Ryan McDonagh (USA), Derek Stepan (USA), J.T. Miller (North America), Henrik Lundqvist (Sweden), and Mats Zuccarello (Europe) to Toronto to compete for their respective countries. While the Rangers have no members of the tournament host and favorite Team Canada, the players will have significant roles with their respective teams.
Stepan, McDonagh Both Important to Team USA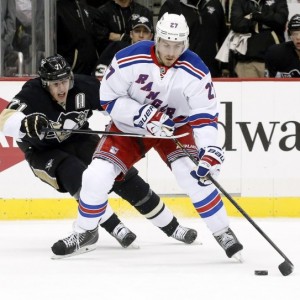 Derek Stepan and Ryan McDonagh are no strangers to playing international hockey. Both were important members of the 2014 Team USA Olympic team that finished fourth after a crushing defeat at the hands of Canada in the Semifinals. With McDonagh projected to be a top two defenseman for the entirety of the tournament, expect him to face the first lines of Team Europe, Team Czech Republic, and Team Canada in the first round. There is a significant chance that the Americans cruise into the Semifinals with two seemingly inferior teams in their group in Europe and the Czech Republic.
When To Watch:
Saturday September 17 at 3:30 EST – Europe vs USA
Tuesday September 20 at 8 EST – USA vs Canada
Thursday September 22 at 8 EST – Czech Republic vs USA
Underdog Sweden, Lundqvist Look to Surprise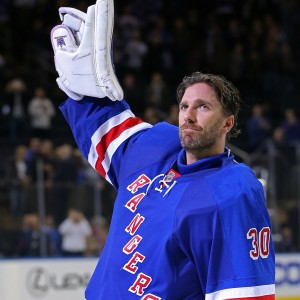 Playing against Team Finland, Team Russia, and Team North America won't be easy for Henrik Lundqvist and Sweden. Having to beat out two of these teams for a chance to advance is unlikely but with Henrik Lundqvist in net, anything can happen. With Lundqvist playing behind a talented mix of young and old players on Sweden, the tournament will be a good look into what we can expect to see from Lundqvist during the regular season with the Rangers. There were rumors of an injury during the preliminary games, but it looks like Hank will be just fine to go out there and represent the Swedes.
When To Watch:
Sunday September 18 at 3 PM EST – Sweden vs Russia
Tuesday September 20 at 3 EST – Finland vs Sweden
Wednesday September 21 at 3 EST – North America vs Sweden
Zuccarello Embodiment of Team Europe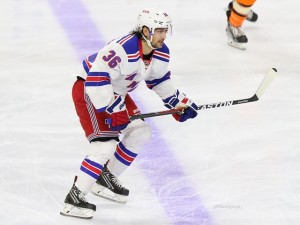 Mats Zuccarello is on what has been constantly referred to as the weakest team at the World Cup of Hockey. While that may not be far from the truth, Zuccarello joins Anze Kopitar as one of the most talented players on the roster, in a prime chance to showcase his ability and prove that he deserves to be respected as one of the better players in the National Hockey League.
While Europe's draw can only be described as unkind, the ragtag European roster will be showcasing their stuff against some of the best goaltenders in the world with games against Jonathan Quick, Carey Price, and Petr Mrazek all on their schedule.
When To Watch:
Saturday September 17 at 3:30 PM EST – Europe vs USA
Monday September 19 at 3 PM EST – Czech Republic vs Europe
Wednesday September 21 at 8 PM EST – Canada vs Europe
Does Miller Fit in North America Lineup?
While Rangers fans everywhere are foaming at the mouth to see J.T. Miller get in the lineup surrounded by players like Connor McDavid and Jack Eichel, Miller may end up as the odd man out come game time for North America.
Team North America lines:
Scheifele – McDavid – Matthews
Gaudreau – Eichel – Larkin
Miller – RNH – Drouin
Trocheck – Couturier – Saad

— Craig Custance (@CraigCustance) September 16, 2016
While Custance lists Miller on the third line with Drouin and Nugent-Hopkins, chances are that Nathan MacKinnon finds his way back into the lineup when he returns to the team after missing practice because of a personal event. There may be a small chance that Miller makes his way into the lineup for the tournament, but one would think he's likely the odd man out on the star-studded North American team.
When To Watch:
Sunday September 18 at 3 PM EST – Finland vs North America
Monday September 19 at 8 PM EST – North America vs Russia
Wednesday September 21 at 3 PM EST – North America vs Sweden