Well here we are, the NHL All-Star Break. For the next week, most of the league will be taking some time off to rest and celebrate their best players in Florida. During this time, only a handful of games will be played outside of the All-Star variety, but this doesn't mean that we won't have a Power Rankings at our normal time. However, for that week we will have a little bit of fun and try something different.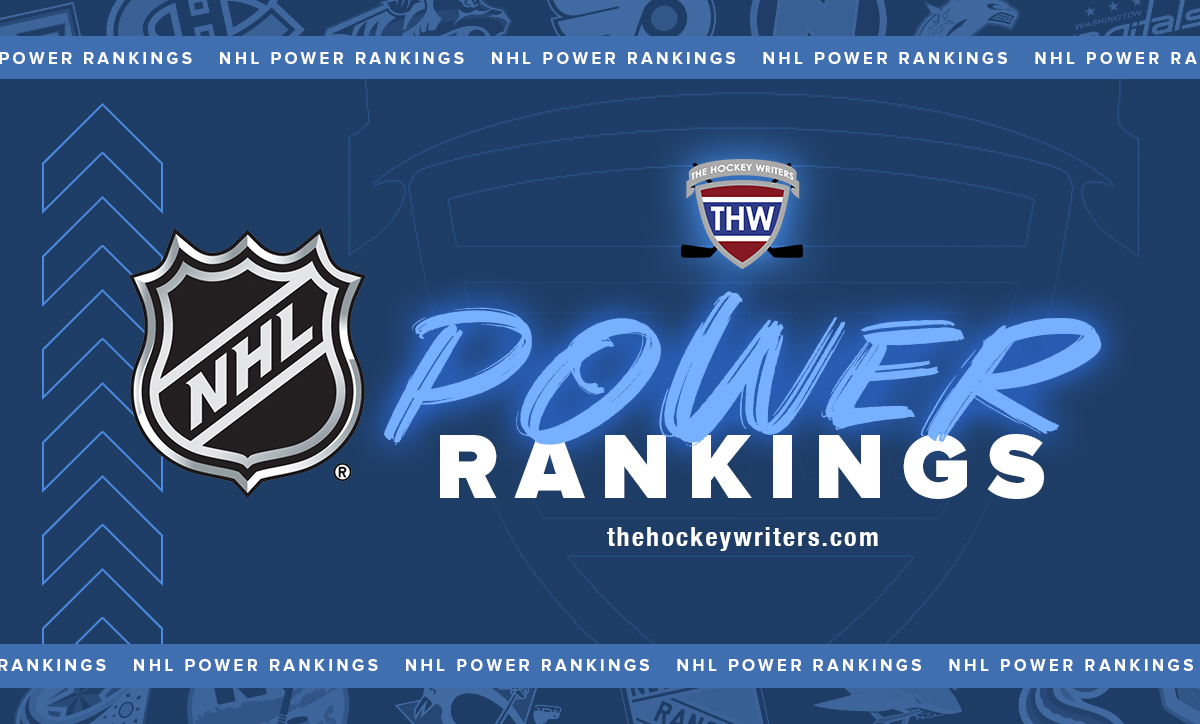 Today, though, is our final Pre-All-Star Break Ranking on the 2022-23 season. The playoff picture is shifting every day, with some teams climbing quickly up the board, while others are tumbling down after weeks of difficult play. There were a lot of changes, which leads to fun discussions about where the league is at roughly 50 games into the season.
---
---
Related: NHL 2022-23 Power Rankings: Week 16
All stats and records are current as of Jan. 30th, prior to any games taking place.
32-22: Winning While Waiting on the 2023 NHL Draft
32. Columbus Blue Jackets 15-32-3, 33 Points (Last Ranking: 32)
31. Arizona Coyotes 16-28-6, 38 Points (Last Ranking: 30)
30. Chicago Blackhawks 15-29-4, 34 Points (Last Ranking: 29)
29. San Jose Sharks 15-25-11, 41 Points (Last Ranking: 28)
28. Anaheim Ducks 16-29-5, 37 Points (Last Ranking: 31)
27. Montreal Canadiens 20-26-4, 44 Points(Last Ranking: 26)
26. Vancouver Canucks 20-26-3, 43 Points (Last Ranking: 27)
25. Detroit Red Wings 21-19-8, 50 Points (Last Ranking: 23)
24. Ottawa Senators 23-23-3, 49 Points (Last Ranking: 25)
23: St. Louis Blues 23-24-3, 49 Points (Last Ranking: 21)
22: Philadelphia Flyers 21-21-9, 51 Points (Last Ranking: 24)
Well, the bottom of the rankings has been an exciting place this week. Pretty much every team secured at least one meaningful win, with the likes of the Chicago Blackhawks easily knocking off the Calgary Flames, and even the lowly Columbus Blue Jackets pulling off an overtime win against the Edmonton Oilers. However, the biggest movers are the Anaheim Ducks, who went on a three-game winning streak, including a big win against the Colorado Avalanche.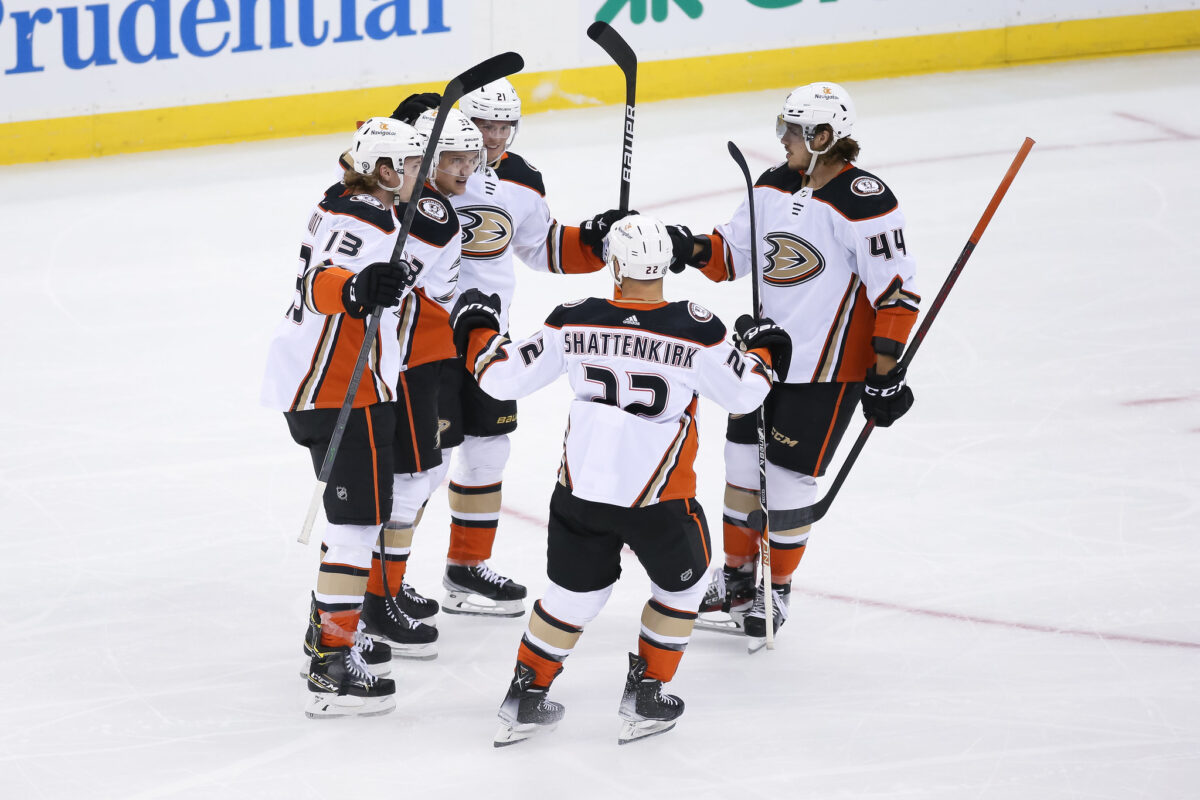 Overall, this was a fun week for the teams at the bottom of the rankings, for the most part. The St. Louis Blues and Montreal Canadiens had a rough time, where they lost four straight and three straight, respectively, while seeing their slim playoff chances slip farther away. Outside of them, there were a lot of close games, impressive wins, and enough losses that no one really hurt their draft stock either, so they succeeded on all accounts before the All-Star Break.
21-17: NHL Playoffs Are in Doubt
21. New York Islanders 25-22-5, 55 Points (Last Ranking: 18)
20. Pittsburgh Penguins 24-16-9, 57 Points (Last Ranking: 17)
19. Nashville Predators 24-18-6, 54 Points (Last Ranking: 20)
18. Florida Panthers 24-22-6, 54 Points (Last Ranking: 19)
17. Buffalo Sabres 26-19-4, 56 Points (Last Ranking: 21)
Some of the hottest and coldest teams find themselves in this portion of the Rankings, which is causing a lot of movement in an area that I expected to stabilize more before the All-Star Game. Right now, the Pittsburgh Penguins find themselves in a playoff spot, but given how much they have been struggling in recent weeks, their hold on this spot is tenuous at best. The New York Islanders also are starting to get things back on track after being the coldest team in the league for the better part of a month, which saved them from falling into the sellers' section of this list.
Of the risers, the Nashville Predators had the best week, as they won three straight and still have a number of games in hand on their opponents who are in front of them in the Wild-Card chase. The Florida Panthers also had a big comeback win against the Boston Bruins, which is keeping them right in the hunt as they prepare to host the All-Star festivities.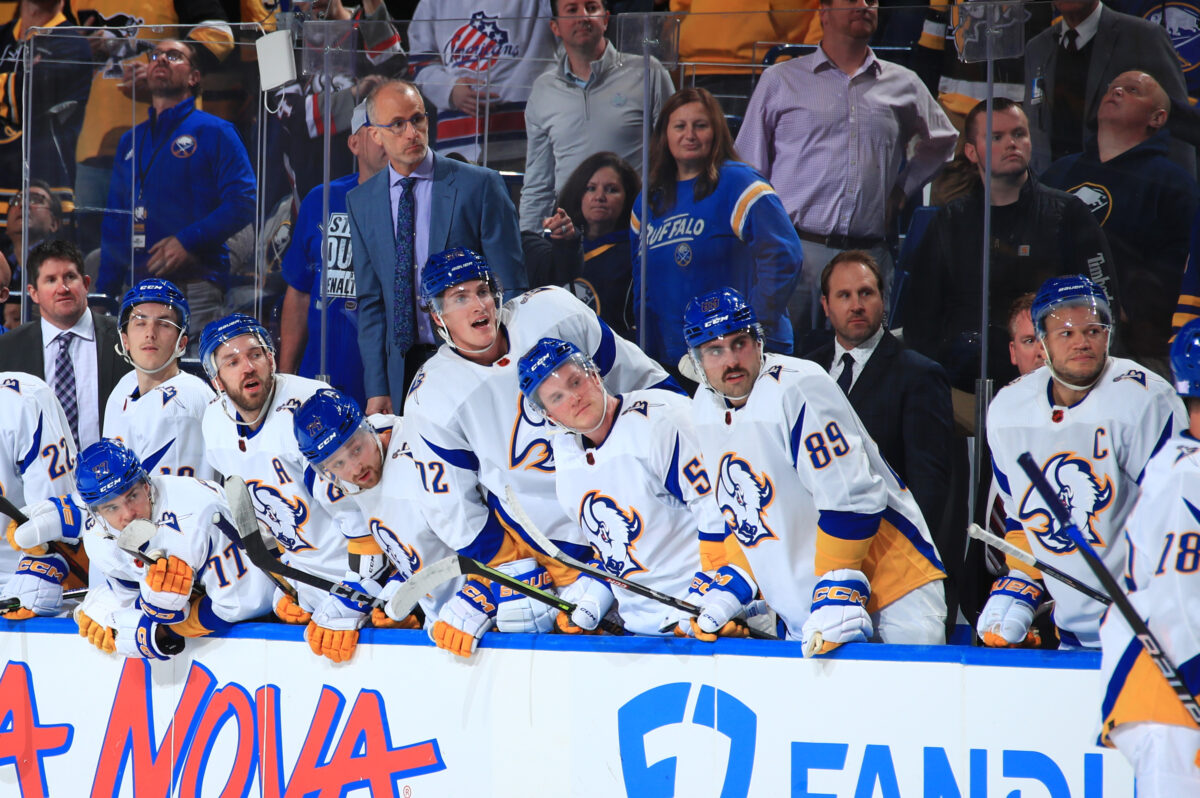 Of all the teams in this section, though, the one I'm most excited about are the Buffalo Sabres. Not only did they have a solid week on the ice (3-0-1), they look like a team that understands exactly what they are right now, and what they can be if they continue to buy in. They have flaws, but wow are they fun to watch, and it's exciting that they will be in the playoff discussions for the coming weeks.
16-11: Deadline Buyers With Playoffs in Sight
16. Calgary Flames 24-17-9, 57 Points (Last Ranking: 16)
15. Vegas Golden Knights 29-18-4, 62 Points (Last Ranking: 10)
14. Washington Capitals 26-20-6, 58 Points (Last Ranking: 12)
13. Minnesota Wild 27-17-4, 58 Points (Last Ranking: 15)
12. Los Angeles Kings 28-18-6, 62 Points (Last Ranking: 14)
11. Colorado Avalanche 25-17-3, 57 Points (Last Ranking: 13)
Well, the Vegas Golden Knights find themselves holding the title of 'Coldest Team in the NHL' right now, and this week continued a downward spiral for the franchise that once looked to run away with the Pacific Division. Now, after losing four straight and pulling down a record of 2-6-2 over their last 10, they are a team that could finish out of the hunt if things don't turn around fast.
On the other end of the spectrum, the Colorado Avalanche are rolling, as they have gone 7-3-0 in their last 10 games, and Alexander Georgiev has won four straight. Given where they were just a few weeks ago, this is the kind of play they needed to put themselves right back into the postseason hunt.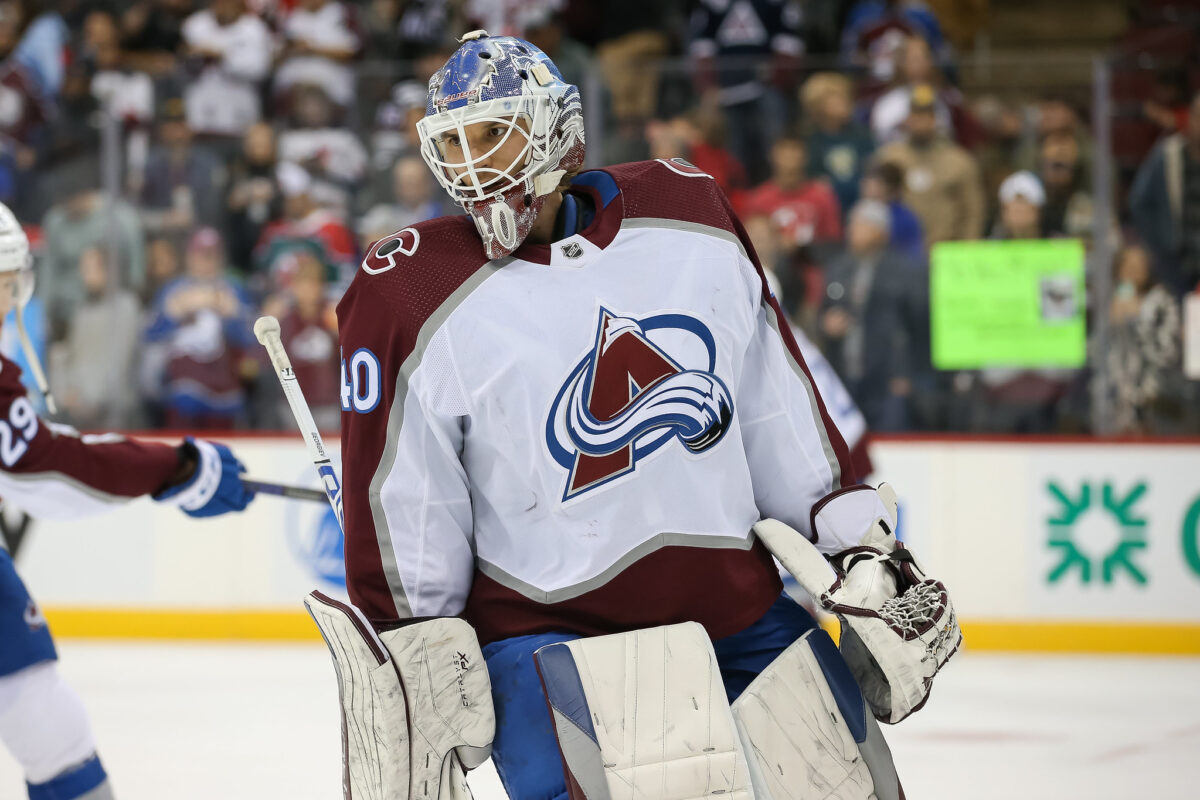 In all, these teams have managed to carve out their spot in the standings, and while they are far from safe, their work in the first half of the season will put them in an advantageous position to make the playoffs if they can have a strong second-half.
10. Winnipeg Jets
31-19-1, 63 points
Last Ranking: 6
After a very strong start to the month, the Winnipeg Jets are dealing with a bit of a market correction. They lost three-straight games this week, and in two of those they were clearly the second-best team on the ice for five out of six periods.
---
Latest News & Highlights
---
Now, this isn't time to panic for the Jets, but it is a reminder that they still have a ways to go before they will be seen as a real threat for the Stanley Cup. As of now, they are going to need to rely upon Connor Hellebuyck to get this ship righted and back on track while they are still in the running for first place in the Central Division.
9. Edmonton Oilers
28-18-4, 60 Points
Last Ranking: 11
It can be easy to overlook the Edmonton Oilers, because you expect them to be great with the amount of talent featured on their roster. When you have two of the best players in the world, anything less than greatness as a team is seen as a letdown. That made their early season struggles feel more pronounced, as you knew there was more this team could be on the ice, but they needed everyone to play better to do so.
Well, things are starting to click in Edmonton. Connor McDavid and Leon Draisaitl lead the league in scoring (as expected), but now Jack Campbell is getting his game together after a terrible start to his tenure, and he has won six-straight games to start the new year. If this continues, he could re-take the net from Stuart Skinner, despite him earning a nod to the All-Star Game.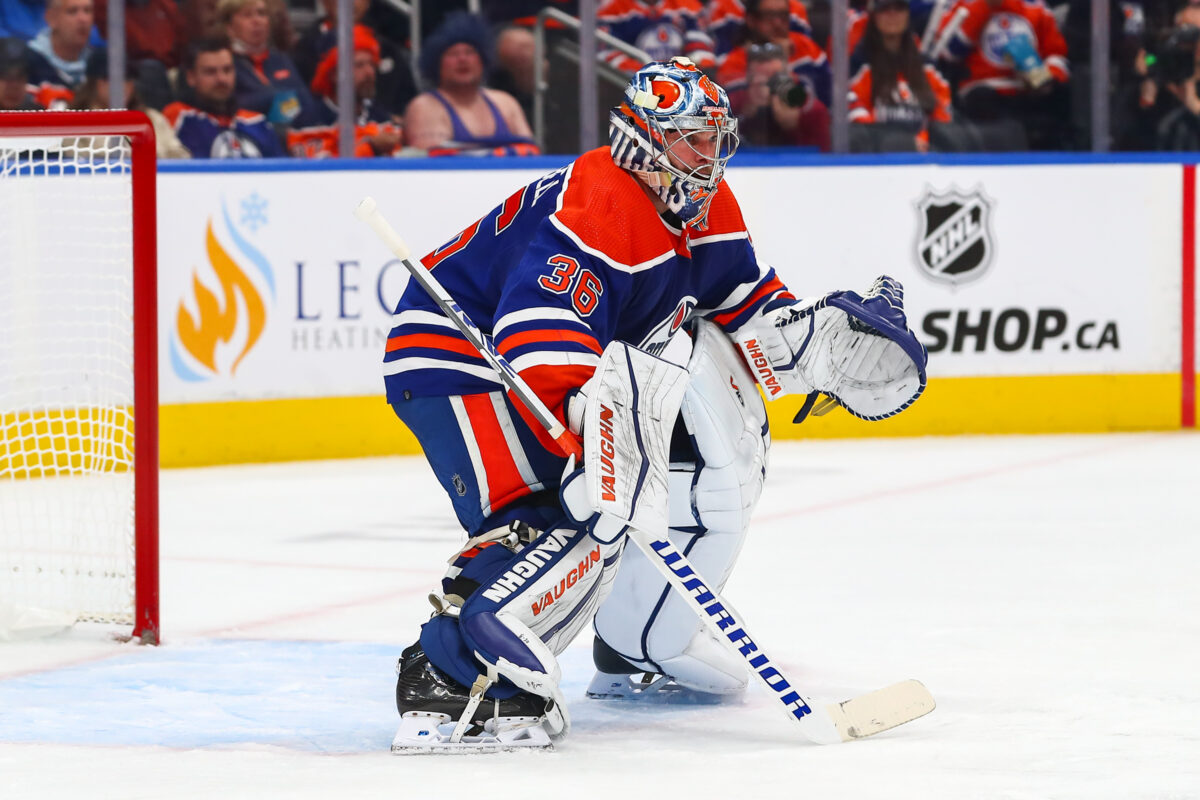 Overall, this is a dangerous team that has room to improve, which makes them even scarier. They could be one of the market drivers at the Trade Deadline, and their choices may help shape the winner of the Western Conference.
8. Dallas Stars
28-13-7, 66 Points
Last Ranking: 4
A week ago, I was ready to anoint the Dallas Stars as the best team in the Central Division. Well, despite a three-game losing streak, they still sit at the top of the Central, but they look less like a contender.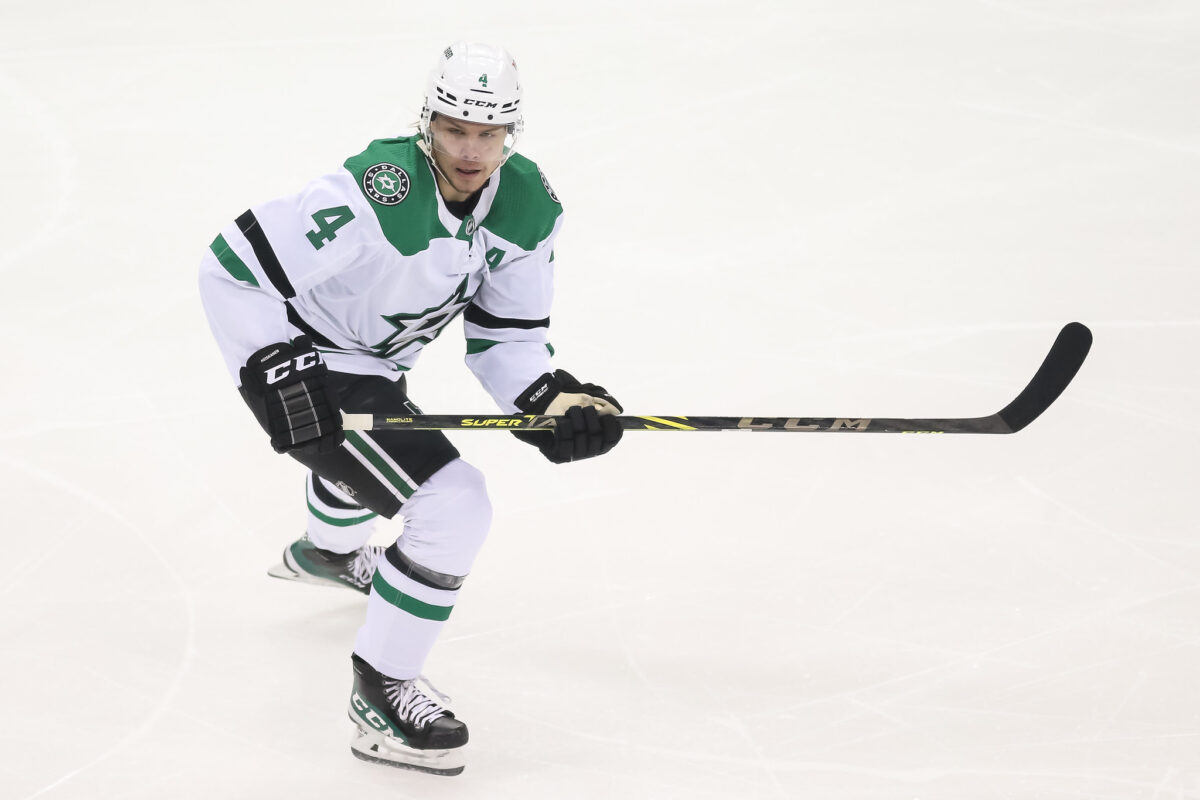 I'm not going to judge them too harshly, as these sorts of stretches of play happen, but you would still hope to see a little more consistency out of a team that has the potential to be a contender.
7. New York Rangers
27-14-8, 62 Points
Last Ranking: 9
There really isn't a lot to say about the New York Rangers that we haven't already discussed in recent weeks. They continued churning through games this week, as they took five points home out of a possible six, and they are slowly locking down their position in the Metro Division. They are another team that I expect will be busy at the deadline, as they have a number of valuable assets that could be used to pull off a big trade, but that's in the future. For now, they are just a scary team that should continue to get better every week.
6. Seattle Kraken
29-15-5, 63 Points
Last Ranking: 7
For the second-straight week, the Seattle Kraken find themselves sitting on top of the Pacific Division. For everyone who expected them to fall off (myself included), they stick to their game plan, which is playing solid defensively in front of the net, rolling four deep forward lines that can all score, and getting reliable goaltending from a duo that are questionable but doing enough to win.
Related: 3 Potential Replacements for Beniers at the NHL All-Star Game
Are they a perfect team? No. But they are fun to watch and keep winning, so I really don't have a reason to doubt them right now.
5. Toronto Maple Leafs
31-12-8, 70 Points
Last Ranking: 3
Despite winning three of their last four games, it still feels like the Toronto Maple Leafs lost this week when they announced that Auston Matthews would be missing the next three weeks with an injury. On the plus side, this injury timing is about the best-case scenario for the franchise, as they will have some time off during it and are hitting a weak part of their schedule where they will play five-straight games against bottom-feeders coming out of their break.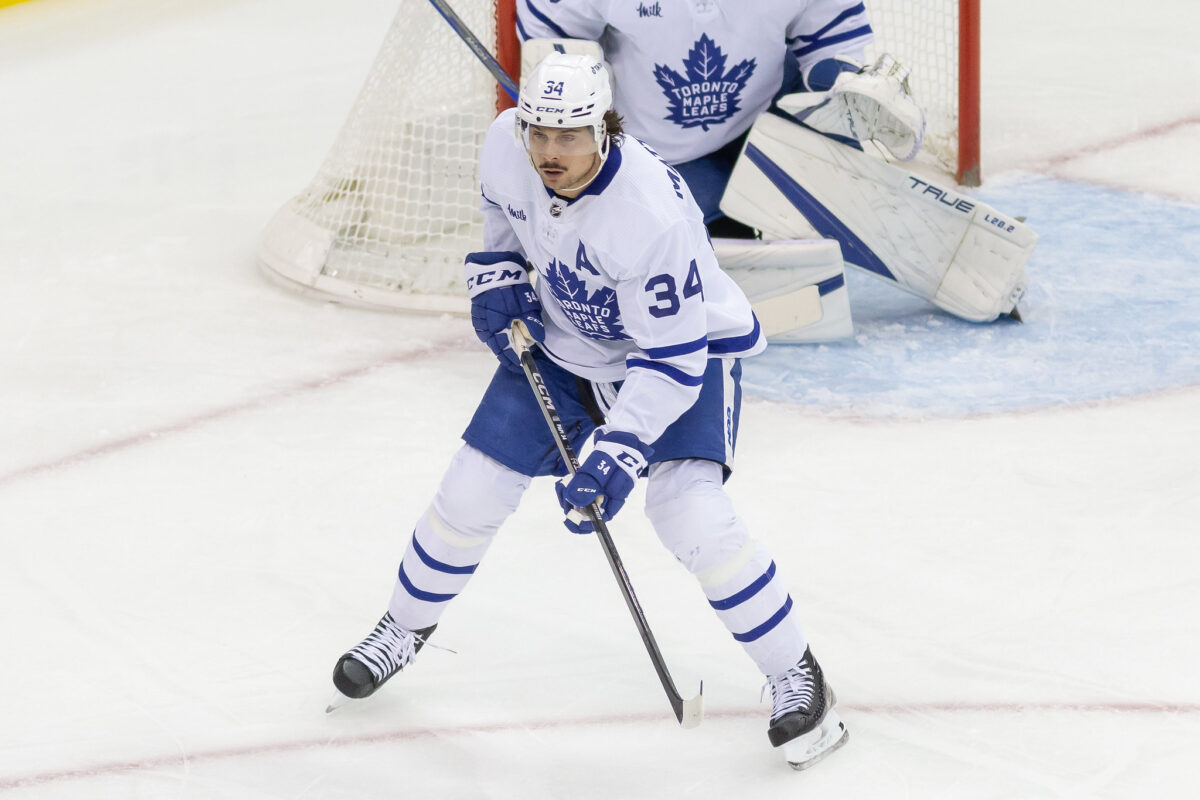 In theory, the Maple Leafs are a more than talented enough team to survive without Matthews, especially during a fairly unimportant stretch of time in their schedule. Really all that matters is that he comes back healthy and ready to play in the final months of the season leading into the playoffs.
4. New Jersey Devils
32-13-4, 68 Points
Last Ranking: 5
There's no doubt anymore, the New Jersey Devils are for real. Over their last 10 games, they are a league-best 8-1-1, and they are heading into the All-Star Break still as one of the top-five teams in the league. Given where they were a year ago, this turnaround is incredible and should be a sign of the future when you think about how young the Devils are.
Now, it is worth noting that the Devils are requiring overtime to win a lot of their games lately, which is something that will go away once they reach the postseason. However, I'm not going to count that against them yet, as long as they continue finding ways to scrape together important points.
3. Tampa Bay Lightning
32-15-1, 65 Points
Last Ranking: 8
Despite all of the offseason roster losses, the deep cap constraints holding back their ability to sign new players, and their generally weak prospect pool, the Tampa Bay Lightning still are one of the top contenders for the Stanley Cup. This week alone, they won their 12th straight home game, which set a new franchise record, and they are 8-2-0 in their last 10 games. Not only that, but all three of their wins came against playoff teams, including a rare victory over the Boston Bruins.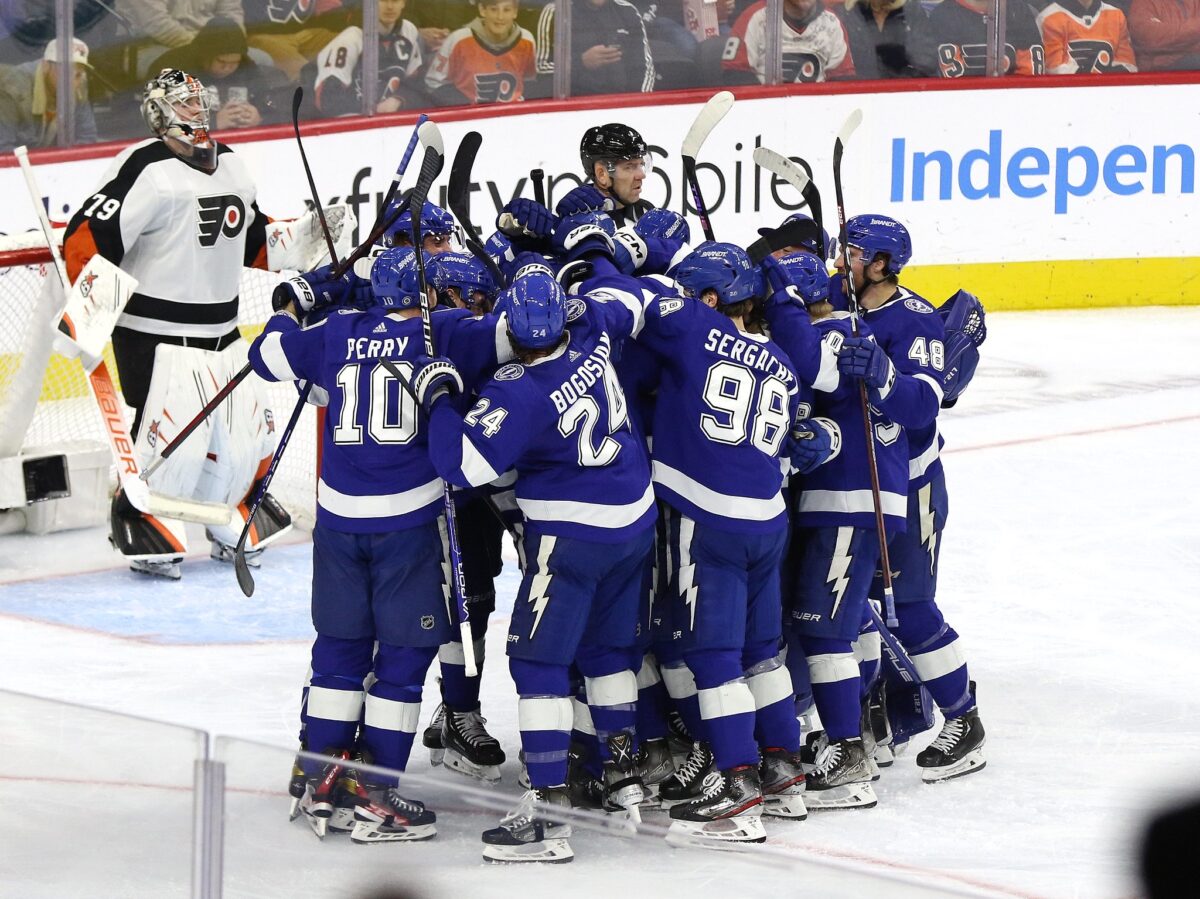 The Lightning are here, and they are one of the hottest teams in the NHL right now. As long as this continues, expect them to be a major player at the trade deadline.
2. Boston Bruins
38-7-5, 81 Points
Last Ranking: 1
Well, all good things must come to an end at some point. While the Bruins have been on a historic tear this season, they finally came back down to Earth just a little bit and lost three straight games.
Related: Boston Bruins 2022-23 Trade Targets: St. Louis Blues
Does this mean that they are in trouble? No, absolutely not. But it does show that they are still human and will have some ebbs to their season. I still expect them to easily win the Presidents' Trophy, but this week, at least, I think it's safe to move them off the top position in the rankings.
1. Carolina Hurricanes
32-9-8, 72 Points
Last Ranking: 2
It feels a bit silly having the Carolina Hurricanes in first place this week, considering how far back in the actual standings they are to the Bruins, but they are on a five-game winning streak, which included a dominant effort over Boston.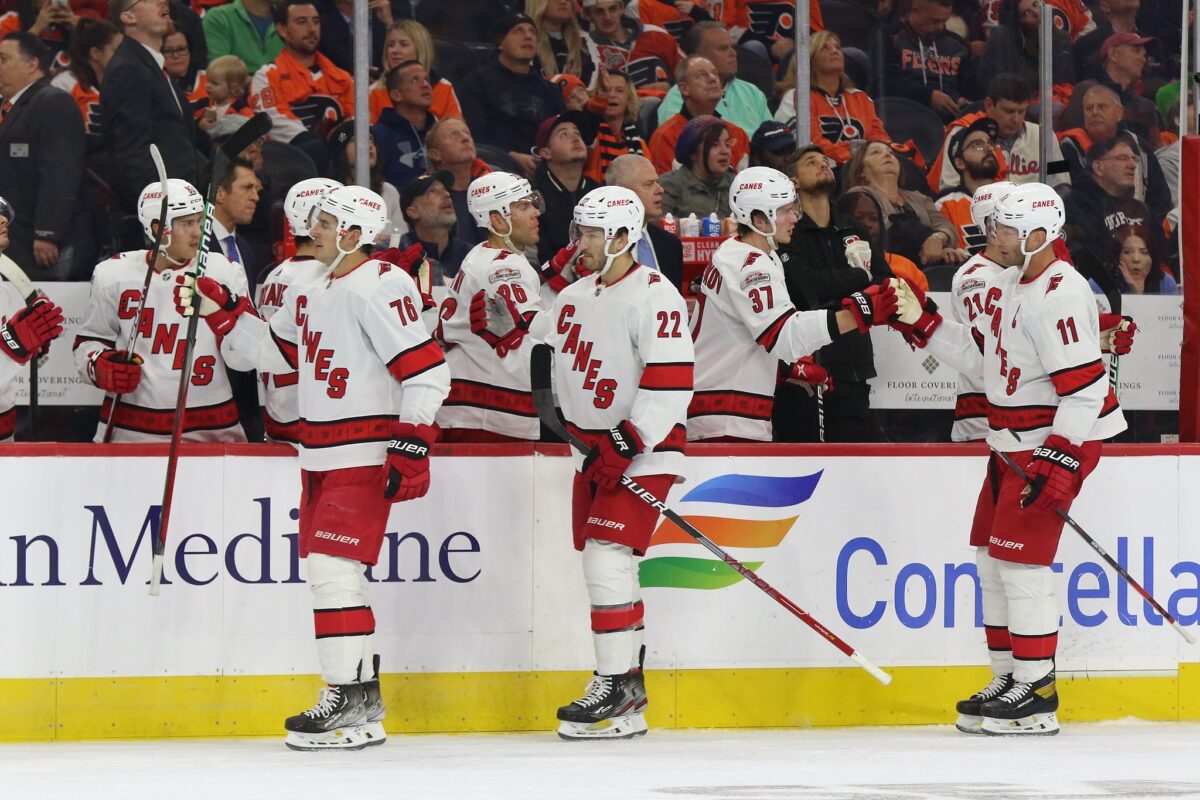 What you can't deny about the Hurricanes is how good of a team they are. From top to bottom, they are loaded with high-end talent, and you can argue that they feature a top-five offense, defense, and goaltending tandem. With depth like that, there's no doubt that they deserve to be tops on this Ranking, especially when their talent is putting it all together on the ice as consistently as they have been.
All-Star Break Brings a Much-Needed Reprieve
After a busy January, it will be nice to have some time to get caught up again as we prepare for the 2023 NHL Trade Deadline in March. As we look forward to February, I expect the deals to start early, especially as teams attempt to get in front of what will likely be a crowded trade market. There's still a lot to play for, as only a handful of teams can comfortably say they are in a playoff position.