On January 23, the hockey world woke up to the blockbuster trade that has massive implications on the 2020-21 season. Pierre-Luc Dubois, who clearly expressed his dissatisfaction in Columbus with the Blue Jackets, was traded to the Winnipeg Jets in exchange for Patrik Laine. With the deal having massive implications on both teams involved and the league as a whole, it's only a matter of time before another star player is traded. Who can be the next star on the move? Here are three skaters that can potentially be traded next.
Mattias Ekholm
The Nashville Predators are only four seasons removed from a Stanley Cup Final appearance and were regarded as one of the best teams in the NHL. Unfortunately, the roster is starting to age and struggle, making a rebuild a likely possibility. If the Predators fail to produce a winning season, we can expect a few players to be traded to help reboot the roster.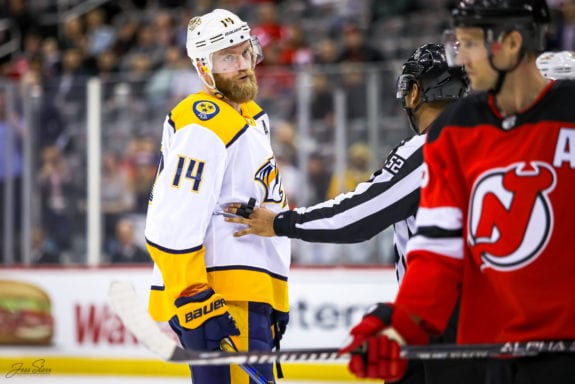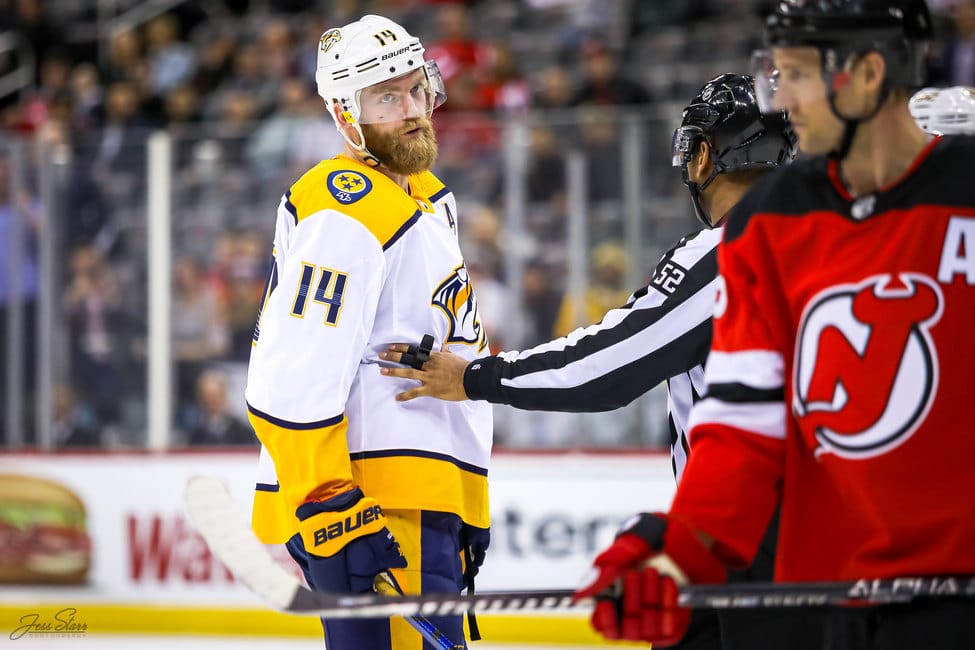 Defenseman Mattias Ekholm might not be as well known as Roman Josi or Ryan Ellis. However, his defensive talent is clear from this season as he is second on the team in blocked shots and is a great pairing with the 22-year-old Dante Fabbro.
Ekholm can bring defensive depth to a Stanley Cup contender and can give the Predators enough assets to make the trade worthwhile. In addition, Ekholm isn't just a rental as he has two years left on his contract worth $3.7 million per year, making him a worthwhile target for a team hoping to remain in contention for the next two seasons.
Patrick Kane
Patrick Kane is a Chicago favorite and is one of the greatest players to wear a Chicago Blackhawks' jersey. Kane will forever be linked to the previous decade's success, which he helped the Blackhawks end a 49-year Cup drought, and then proceeded to win the Stanley Cup two more times.
The decline has been brutal, and a rebuild is already underway in Chicago. Trading the star scorer to a contender can bring back enough assets as well as open up potentially $10.5 million in cap space to help fuel the rebuild.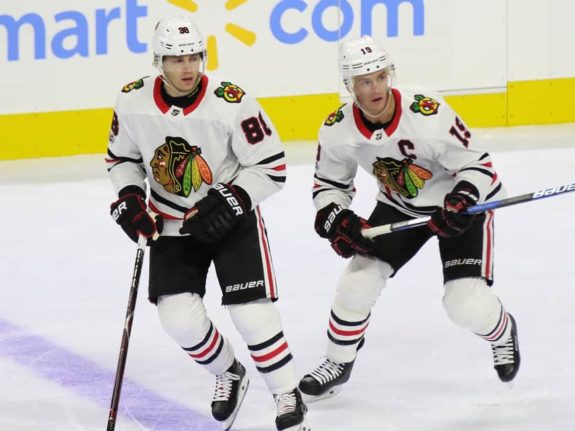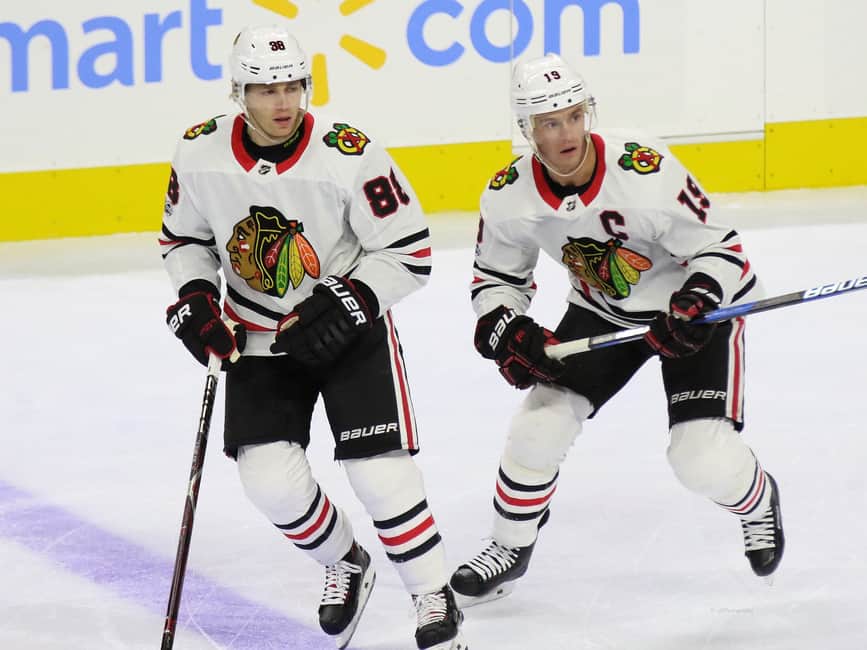 Trading Kane can be complicated, considering he has a no-movement clause. This requires Kane to approve any trade, and with three years left on his deal, a possible trade destination will have to be one where he would want to potentially finish his career.
Despite the limited trade destinations, we can still see a few likely teams that would be desired by the established scorer. Many experts have linked Buffalo as an ideal location, considering it is his hometown, but the right contender can still be a viable option for Kane.
Bobby Ryan
Bobby Ryan is making the most of his one-year deal with the Detroit Red Wings. Ryan leads the team with four goals to start the season and is one of the few offensive threats on a struggling team. The Red Wings might consider moving their top scorer to a contender looking for scoring depth as they can receive value and continue their rebuild.
A deal is more worthwhile considering Ryan is a pending free agent and will likely search for a big contract in free agency (after a $1 million contract, we can expect Ryan to ask for a slight raise after a breakout year.)
Who Else Might Be Traded?
For starters, it's possible that a team like the New Jersey Devils will continue to struggle and hope to make a move to further advance their rebuild. This would incline the Devils to potentially move defenseman Ryan Murray, who is a pending free agent, for a draft pick or two. When thinking of possible players to be traded this season, it might not be a star necessarily. Instead, teams might be looking to add depth to their rosters to help fuel a Stanley Cup run.
---
---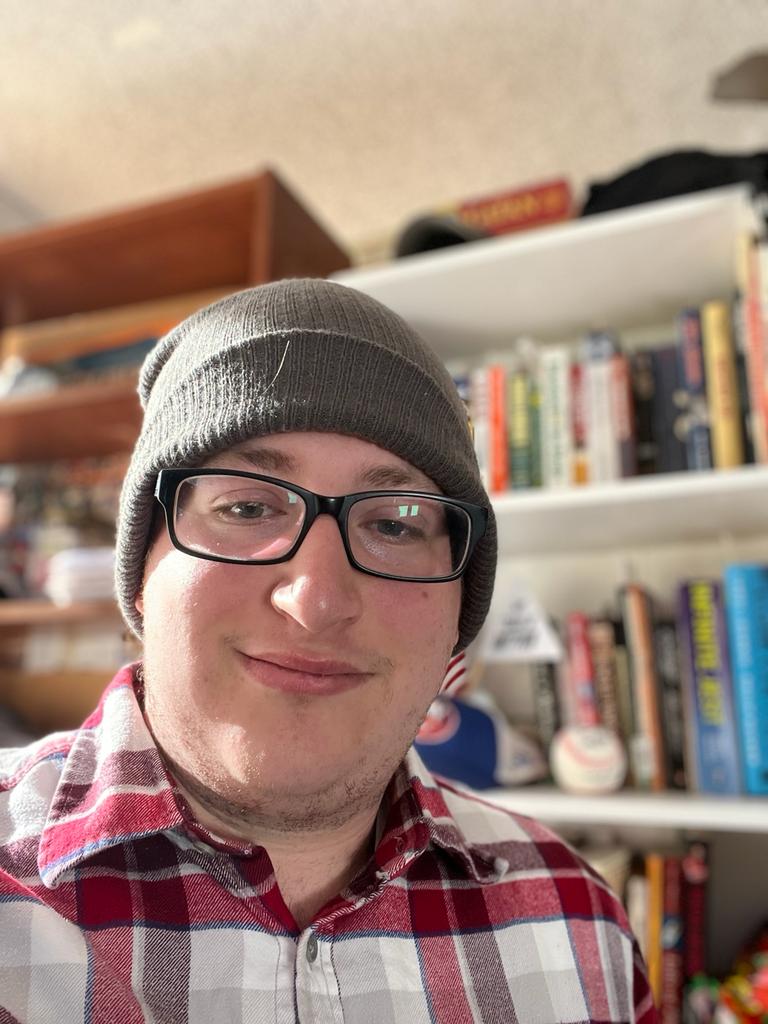 Mike Fink joined The Hockey Writers in November 2020 and covers the New York Islanders. In addition to covering the Islanders, Fink writes about the NHL at large, looking at general topics from potential cities for NHL relocation to arena traditions throughout the league. Follow Mike on Twitter @Finks_thoughts for more Islanders and general hockey insights.