The deeper into an NHL draft you get, the less certain things become. Every NHL team employs its separate scouting staff to different leagues all around the world searching for the best young talent. A lot of the focus will be on finding the team's future stars in the first few rounds, but just as much attention needs to be paid to finding the 'diamonds in the rough' later in the draft.
The reality is that there are a lot more young draft eligible talented hockey players than draft picks. Consequently, there are always a number of talented youngsters who just never get drafted. In fact, hockey player development is so predictable and the prospect pool so vast that future NHL stars are even regularly missed. Modern examples include: Rich Peverley, Teddy Purcell, Dan Girardi, Andy McDonald, Chris Kunitz, Josh Gorges, Curtis Glencross, Jonas Hiller, David Desharnais, Pascal Dupuis, Mark Giordano, David Clarkson, Alex Burrows, Jason Garrison, Dan Boyle, Brian Rafalski and Martin St Louis.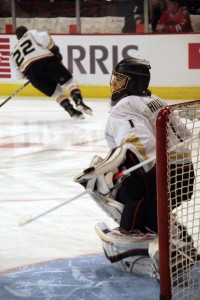 Uncertainty is even more prevalent in European hockey and there is a concern for NHL teams that those players may never make the trip across the Atlantic. Here's a look at five players in the upcoming 2013 NHL draft who may get drafted in the later rounds or may end up not hearing their names called over at all.
Ruzal Galeyev – Russia
Final CSS Ranking (Euro skaters) = 34th
Galeyev has been playing senior hockey in the second tier of Russian hockey representing Bars Kazan in the MHL. He scored nine goals and 24 points in 2012.
He garnered more attention this spring though tallying five points in five games for Russia in the U-18 World championships this spring. Galeyev has decent size and actually possesses a nice offensive skill set that could make him just about attractive enough to get selected in the later rounds.
Alexander Mokshantsev – Russia
Final CSS Ranking (Euro Skaters) = 62nd
Mokshantsev's stock has dropped significantly during after he showed some promise at the end of the 2011-12 season. He struggled to make an impact at the WJAC-19 tournament and in the MHL for Loko Yaroslavl.
He's got a good frame, but he still needs to grow into it. There are also a few concerns about his overall skating ability. There is a feeling that if he adds muscle mass, then he does have the skill set to be a grinder with a little offensive upside. There's just a chance that one NHL team might see him as a player to pick up and work on as a project.
Stanislav Zinchenko – Kazakhstan
Final CSS Ranking (Euro Skaters) = 111th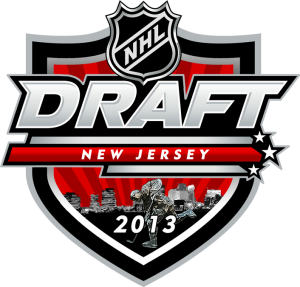 The verdict from the CSS ranking on Zinchenko is that he probably won't be an NHL player after a poor 2012-13 campaign in the MHL with Barsy Astana. Still, this is a player who should get numerous opportunities to prove himself at junior level with the Kazakhstan level and a player with some upside.
Zinchenko is a 17-year old blue liner with size, some offensive skills and a little bit of skating ability. His stock may have fallen, but his development will be interesting to trace even if, as expected, he doesn't get called through seven rounds of the 2013 NHL entry draft.
Final CSS Ranking (Euro Skaters) = unranked
Haapala was ranked at 58 in the CSS European mid-term skater rankings. He wasn't included in the list of 130 in April. That tells you everything you need to know about a young player who started the season with a point to prove and arguably has even more to prove after 2012-13.
Haapala wasn't drafted in 2012 despite being eligible. He stepped up at SM-liiga and did okay as a contributor for Tappara, but failed to answer serious questions about his height and lack of muscle mass. There's little doubt that the 19-year old has offensive skills, but at this time he doesn't have the size or strength to compete in the Finnish top tier let alone at NHL level and that is a major concern.
Janne Juvonen – Finland
Juvonen isn't ranked in the top 10 European goaltenders which makes his ascension to draft status unlikely unless one particular NHL team has seen something they like.
However, this is definitely a goaltender with the size and skill set to make some noise in the future ala Niklas Backstrom. He has performed pretty well at junior level in Finland over the last few seasons. Juvonen's draft status never really took off because he has been slow to adapt to the senior level, while having issues with his technique. If he refines his technique then Juvonen playing in North America in the future isn't impossible.