Anyone making a hullabaloo out of the recent uptick in faceoff violations and slashing minors is terribly misguided.
This summer, the league and the general managers approved a directive to target slashing offenses. Before the preseason started, players and coaches were made aware of the new focus on these illegal plays with a tutorial video. They've clearly defined what is and what is not legal, so there should be no confusion for the players or the referees. Now, it's time for the fans come to recognize and accept the rules and their enforcement. Get a grip.
"The rule has always been there, we just didn't call it," said Toronto Maple Leafs coach Mike Babcock.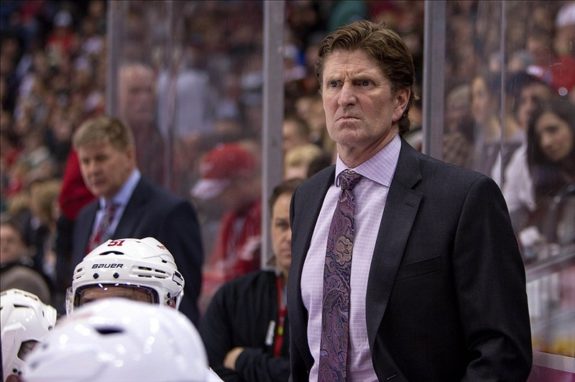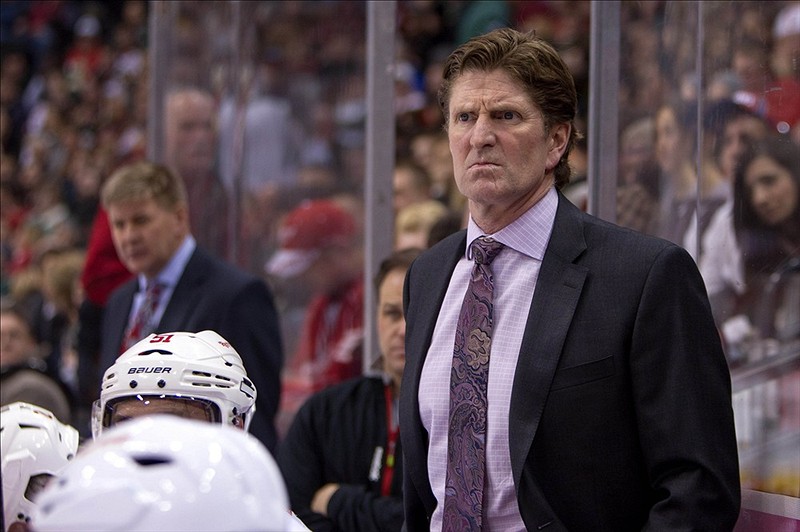 The Rules
Only the uninformed believe that these are fabricated penalties and the league is going soft. These illegal actions have been around forever, they just haven't been called.
If it's in the rulebook, it should be enforced. Otherwise, remove it from the rulebook. The less room left for discretion by referees and linesmen, the better the game will be.
Slashing
Rule 61.1 of the NHL rulebook says, "any forceful or powerful chop with the stick on an opponent's body, the opponent's stick, or on or near the opponent's hands that, in the judgement of the referee, is not an attempt to play the puck, shall be penalized as slashing. Slashing is the act of a player or goalkeeper swinging his stick at an opponent, whether contact is made or not."
No one is saying that every stick lift should be called. But hacking a player is not a defensive play, nor is it legal. And every player beyond peewee level knows that. One should have 100% control of his or her stick — there are no excuses.
Faceoffs
Article 76.4 of the NHL rulebook states that during faceoffs, "the players taking part shall take their position so that they will stand squarely facing the opponent's end of the rink, and clear of the ice markings (where applicable)."
It was enforced loosely in the past, but now, the league is calling it by letter of the rule.
Rule 76.6 states "When at least two face-off violations have been committed by the same team during the same faceoff, this team shall be penalized with a bench minor penalty to the offending team. This penalty shall be announced as a "Bench Minor Penalty for Delay of Game – Face-off Violation."
With faceoffs becoming an increasingly important facet of the game today as it directly correlates to puck possession, those who learn to adapt to the rules fastest will have a real advantage.
"The goal is to reward skill on the faceoff and not guys who cheat," said NHL senior vice-president of hockey operations Colin Campbell. "The rule has always been there."
Campbell anticipates backlash yet will not back down from the new standard being enforced.
Slashing Numbers
During a meeting at the 2017 NHL Entry Draft, the league looked at the number of slashes from four NHL playoff games, the Memorial Cup game and the NCAA championship final. They found a low of 60 slashes and a high of 110 in those games. That's a lot of slashing.
Uncalled slashes are far too pervasive in today's game. Somehow, using a stick on a player's hands or body has become expected, regardless of how lazy and illegal it is.
"It's a common tactic around the league to slash star players where they are most vulnerable, especially when one of the coaches involved is Bruce Boudreau." – PostMedia Network
Through the years, officials have allowed slashing to become an acceptable part of checking. The standard has eroded to the point that it takes a tomahawk chop and a resulting player's broken stick before a penalty is called. That's plain wrong.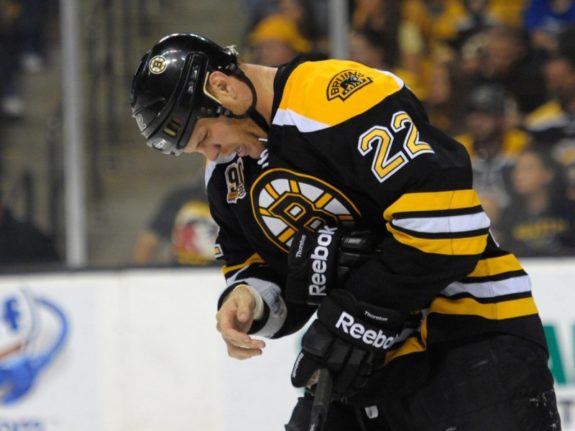 Slashes on fingers and around the wrists are illegal. Anything higher than halfway up the shaft or around the gloves should be an easy, automatic call.
"This was a direction given to us by Garth Snow and 31 general managers," said the NHL's senior VP of hockey operations, Mike Murphy. His group heard more than an earful about Eric Staal breaking Johnny Gaudreau's finger and Sydney Crosby partially severing one of Marc Methot's fingers.
"Guys are breaking hands and fingers. There will be a spike initially in slashing penalties, but the players will conform eventually."
The Slash Heard 'round Calgary
Last year, Calgary Flames star, Johnny Gaudreau was sidelined for ten games with a fractured finger. In the game against the Minnesota Wild, Gaudreau left in the third period wincing from three distinct chops–one from Ryan Suter and two from Eric Staal.
Teeming with frustration, Flames general manager, Brad Treliving reached out to the league, saying, it "wasn't a unicorn that popped up in the middle of a period. By our count there were 11 chops on (Gaudreau) in the game. Two, three, four, I got it, but maybe at nine we dial it in a bit."
It was actually worse. The Minnesota Wild had been targeting Gaudreau's wrist-area so heavily that a video breakdown showed he'd been hit there 21 times that night.
After the game, players and pundits called Gaudreau 'soft' and 'a whiner'. They even went as far to say that his grandiose actions were meant to show up the refs. As though the refs have fragile egos and would then call the game differently. Ridiculous.
Whiners
Starting in peewee leagues, players are taught to be in control of their stick at all times. When NHL veterans like Troy Brouwer says, "I know in my game I give a lot of top players good whacks and stuff. You obviously don't want to let it be happening to your team, but star players are going to be keyed on. It's no different than what we do (to the opposition)" he's simply making a mockery of the rules with his illegal play.
Tough guy Deryk Engelland added, "He's going to get hacks and whacks no matter who you are playing against – it could be another little guy on the ice. He's got to battle through that and we've got to push through and do the same thing to them. When there's an opportunity to protect a guy and step up we've got to be there to do that."
This attitude and these actions are foolish and reprehensible. Players have a responsibility to control their sticks. It's not as if the sticks slash on their own. And the fact that they happen all the time does not lessen the offense. It's unacceptable. And finally, the league is going to hold them to it.
Backlash
Some players and diehard hockey guys, including those wearing outlandishly loud and patterned clothes during Saturday night Canadian hockey telecasts, will likely bring a chorus of moans and grumbling laments. Only a person with a cave-man mentality believes hockey isn't a game unless it involves a measure of assault. They'll cry that it's all garbage, that penalties will start to decide games, slow them down, and not make the game itself any better.
I hate hate hate the new FO's and slashing "standards". Don't want to see people hurt but it's ridiculous

— Matthew Barnaby (@MattBarnaby3636) September 21, 2017
"This faceoff rule is an absolute joke," said Boston Bruin Brad Marchand. "That's how you ruin the game of hockey, by putting that in there. They're gonna have to do something about that because we can't play this year like that."
Marchand, a player who often pushes past the boundary of legitimate play, also believes the new crackdown will hurt those skilled at taking faceoffs. "You're also taking a lot of skill away from the centerman by limiting what they're able to do," Marchand, Bergeron's linemate since 2010, added. "Being a centerman is a skill and guys make a really good living at it. You're completely taking away the skill of that."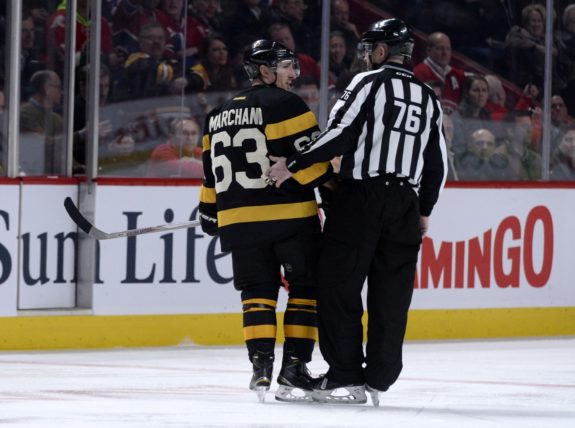 While he's entitled to his feelings, the reality is simple. Yes, there is skill in winning a draw, but not in how much you can ignore the rules and get away with it. For those who hate the penalties, play by the rules — eliminate slashes and take faceoffs properly. Problem solved. The onus is on the player to behave, not the law to seek them out and punish them.
Rules for a Reason
Rules are in place for a reason.
Revisiting Marchand's words, some people make a living selling drugs. Catching them in the act does not make their actions any more or less reprehensible.
In lesser terms, driving twenty miles-per-hour over the speed limit is illegal, whether one is caught or not. The act of speeding is still illegal and deserving of a ticket.
The same is true on the ice. It shouldn't be a game of what one can get away with when the officials aren't looking. A player should be held to the same standard every time he's on the ice, if not by himself, then by his teammates, and by the officials. Enforcement in the form of minor penalties is the consequence.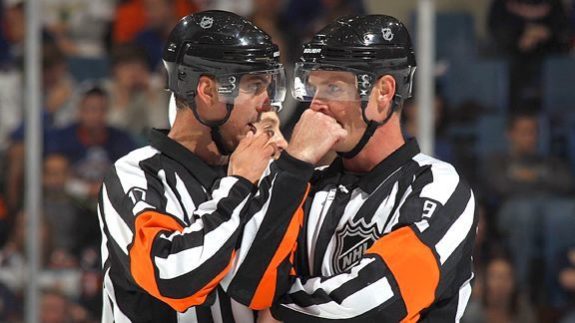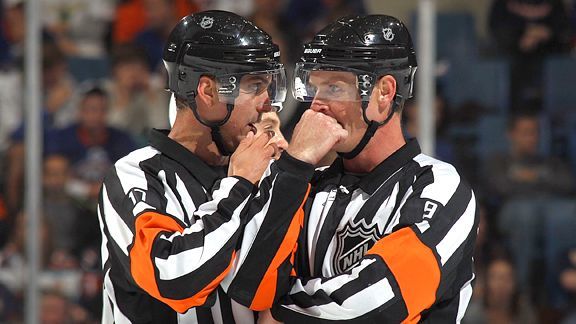 Similarly, the topic could and should be looked at from another angle. Will a player be willing to risk putting himself in the penalty box and his team down a man in a critical playoff game, by using his stick inappropriately or cheating at the faceoff dot?
Adjustment Period
The new focus on slashing and following proper faceoff protocol should sort itself out rather quickly.
In the short term, a whistle-fest of penalties and their ensuing power play goals will be the norm. It may slow the game down. But once players re-learn what's acceptable and what's not, not to mention feel the wrath of their teammates and coaches for putting them down a man, they'll adapt.
It's a step in the right direction for the game of hockey. And by the league's officiating department. Calling penalties when players commit fouls shouldn't come as a shock.
Improving the Game
Hockey should be better by enforcement of the rules, just as it emerged from the 2005 lockout year when obstruction penalties were in vogue. Back then, it inspired faster play with more offense, helping to energize the game. Skill players got to use more of their skill. Speedy skaters were able to use their speed.
With tighter enforcement of the rules, the pace of the game should improve. Players will know they cannot cheat at the dot and play will start sooner.
If the league wants to add goal scoring, it shouldn't be looking at goalies and their equipment, rather just call the rule book so that skill players can thrive.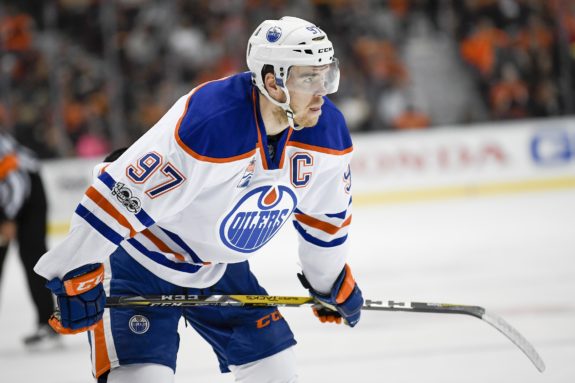 "If you slash a player's hands with force, we are looking to shore that up, because we've let it go for too long. If we really want to increase scoring in the game, why are we allowing players to wield their sticks six or eight feet away from the puck? It's an area, I believe, we let slip," said Stephen Walkom, the NHL's vice president and director of officiating.
The True Test
The real test for the implementation of the faceoff violations and slashing minors will come in six or seven months, during the postseason. Will the officials be holding players to the same standard? Or will they start to let these infractions slide and 'swallow their whistles?' Whether it's late September or early June, the officiating needs to be consistently enforced.
People who say "just let them play" are really saying "ignore the rulebook."
Jeff has been covering the NHL for over a decade for various sites. He's been with The Hockey Writers as a lead Sabres writer three years, while also writing a satire column called "Off the Crossbar."