In today's NHL rumors rundown, will Matthew Knies get into the lineup for the Toronto Maple Leafs during the first round of their playoff series with the Tampa Bay Lightning? Meanwhile, are a number of players going to missing from Game 1 for the Boston Bruins?
---
---
John Hynes' future in Nashville is up in the air and there are some official updates out of Ottawa when it comes to a few key players. Finally, will Adam Henrique and John Gibson be part of the Anaheim Ducks roster next season?
Matthew Knies Possibly Sitting for Maple Leafs
According to a few sources, including Mark Masters of TSN, Matthew Knies remains in a grey scratches sweater ahead of the final Leafs' practice before Game 1. When asked if he would be playing, head coach Sheldon Keefe responded, "He hasn't even seen the ice at Scotiabank Arena yet, let alone skated on it." Chris Johnston of TSN writes, "All indications are that Knies will start the playoffs as a scratch."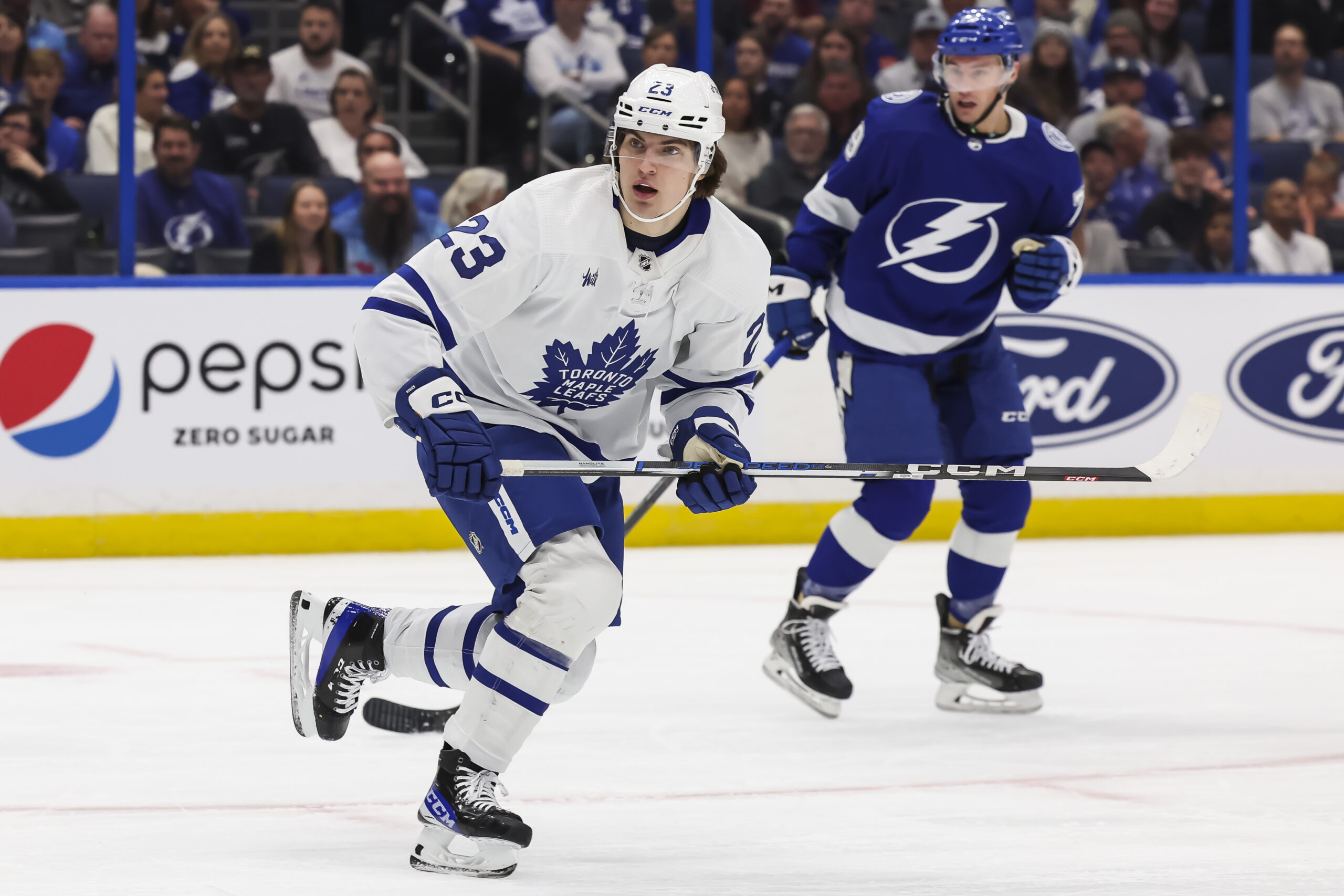 In a full little side note, Rasmus Sandin was taking in today's Leafs practice along with some friends from Sweden. Sandin was traded to Washington by the Leafs at the deadline and the Capitals missed the playoffs. He said he was back in Toronto to "pack my sh–."
Bruins Roster Hit by Illness
Fluto Shinzawa of The Athletic tweeted, "An illness is going around, says Jim Montgomery. Several players are sick.". Names like Patrice Bergeron, Linus Ullmark, and others are both a game-time decision for Game 1. As Pierre LeBrun points out, the timing of this is not ideal.
---
Latest News & Highlights
---
The good news is that David Krejci is back for Game 1 and it sounds like Derek Forbort will return as well.
Talbot and Senators Parting Way, More Ottawa Updates
GM Pierre Dorion confirmed that goaltender Cam Talbot will not be back with the organization next season. Bruce Garrioch of the Ottawa Sun writes, "Offered him a one-year deal. Talbot wanted two. Never close. Was time to move on." There isn't a lot in the UFA market the Senators can look at besides Joonas Korpisalo, Tristan Jarry, Jonathan Quick, and Frederik Andersen. If they feel the need to upgrade over Anton Forsberg and Mads Søgaard, they might need to target a netminder via trade.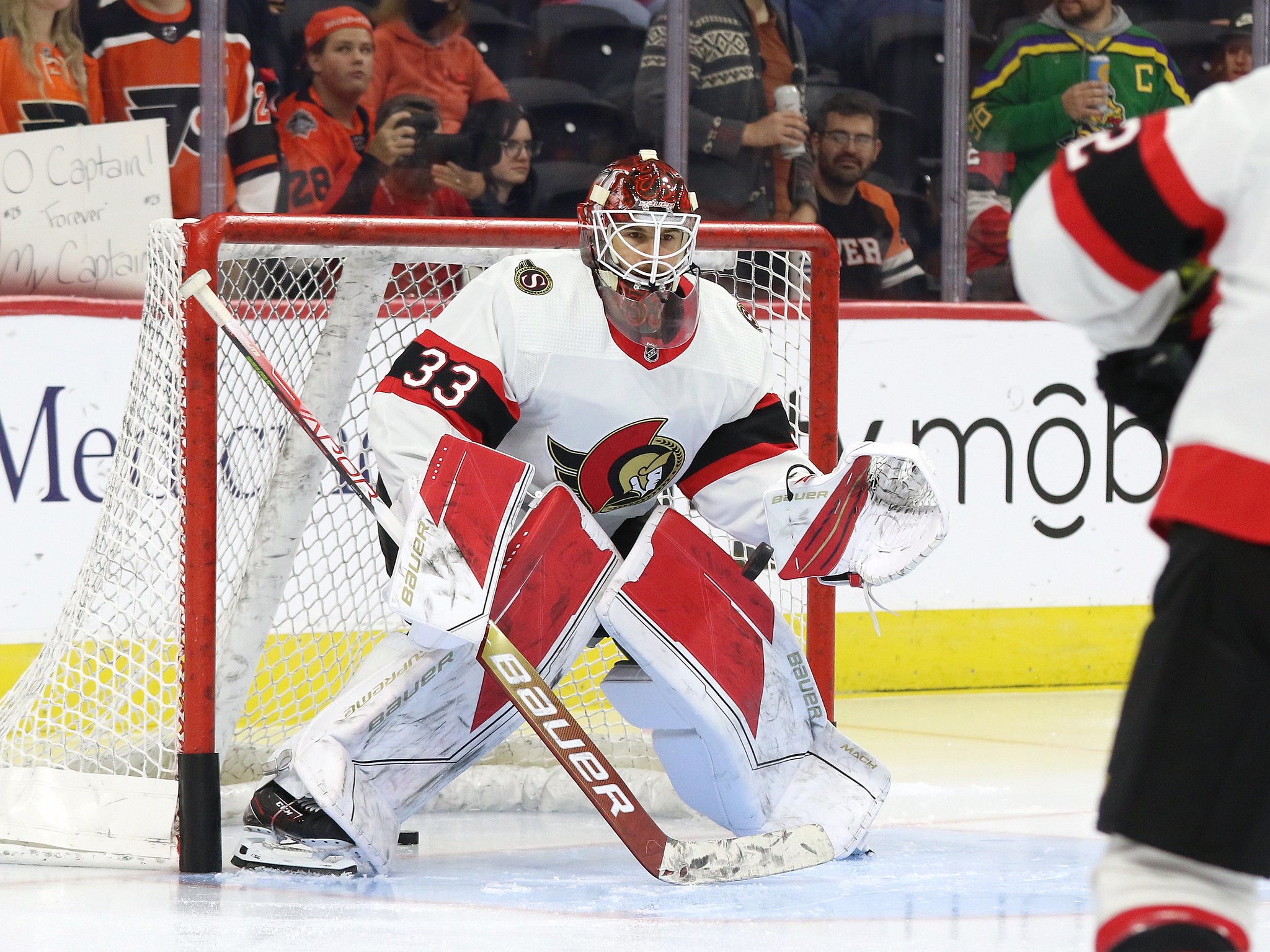 Meanwhile, the Senators will also look to upgrade their bottom six and Alex DeBrincat has let the organization know that he will inform them prior to the NHL Entry Draft what his intentions are long-term and if he's willing to sign. If not, the expectation is that the Senators will look to trade him at the draft.
Related: Crosby, Penguins Talk His Potential Exit Amidst Rebuild Rumors
Austin Watson is willing to re-sign in Ottawa, but Garrioch says he'd like a two-year deal, while the Senators are only thinking one-year extension.
Ducks Making Decisions on a Few Key Veterans
Elliotte Friedman noted during the latest 32 Thoughts Podcast that the Anaheim Ducks are going to make decisions on a few key players. Noting they'll be looking for defensemen and that is likely their priority this offseason, he also noted that Adam Henrique and John Gibson are players that could be moved.
Part of the issue in Anaheim, especially if they get someone like Connor Bedard, the question is what veterans do you keep to bridge the gap between rebuilding and being competitive. There will be interest in Henrique but the Ducks can't dump every player that offers experience and leadership to the younger prospects. He believes that Gibson would like to find a place where he could go and play for a competitive team.
Flames and Treliving Parting Ways, Maloney Takes Over
Finally, news has just broken that the Calgary Flames and GM Brad Treliving have agreed to part ways. Don Maloney has been promoted to President of Hockey Operations and will also hold the position of Interim General Manager. The search for a new GM will begin right away.
CSEC President and CEO John Bean said of the decision to go a different direction:
"We are grateful of Brad's contributions over the past nine years and wish him every success in his future, both personally and professionally. But for our fans and our business, we need to move forward, and we are confident with Don's experience that we will find the right General Manager to build on Brad's work and lead our team to the Stanley Cup."