Welcome to THW's 2022-23 Norris Trophy tracker. Using a mix of traditional analysis and more modern tools for analysis, this list will serve as a ranking of the NHL's top defensemen over the regular season. To get out ahead of the crowd, here's an explanation for why points aren't everything when it comes to these rankings, in case some players aren't rated as high as you might expect.
Importantly, a defenseman must have appeared in at least 75% of their team's games at the time of writing to qualify for these rankings. Although there are no minutes played thresholds in place, a player is able to accumulate more value added to their team by playing more often, making it much less likely that defenders given second-pair deployment with little to no usage on special teams will be included. With that in mind, let's dive into the five defensemen (and five additional honourable mentions) headlining the second edition of this season's Norris Trophy rankings.
December Rankings: 5. Dougie Hamilton (New Jersey Devils); 4. Cale Makar (Colorado Avalanche); 3. Rasmus Dahlin (Buffalo Sabres); 2. Adam Fox (New York Rangers); 1. Erik Karlsson (San Jose Sharks)
5. Dougie Hamilton, New Jersey Devils
2022-23 Stats: 40 Games Played (GP) – 9 Goals (G) – 25 Assists (A) – 34 Points (PTS) – 22:11 Average Time On Ice (ATOI)
Sometimes it's difficult to separate a player's results from those of their team and given how dominant the New Jersey Devils have been this season, pinpointing which players merit the most praise is just as complicated. They're fifth in the league by points percentage (PTS%) and rank second or better when it comes to their share of shots (SF%), scoring chances (SCF%), high-danger chances (HDCF%), and expected goals (xGF%) at 5-on-5.
Related: 2022-23 Hart Trophy Tracker
While Jonas Siegenthaler, Damon Severson, and John Marino rightfully deserve recognition for their role in the Devils' success, New Jersey's highest-scoring and most frequently deployed defenseman, Dougie Hamilton, sits fifth on this list.
---
Latest News & Highlights
---
Hamilton leads the Devils with just over 18 minutes of even-strength ice time per night while helping them accrue 60.4% of available SCF and 61% of available HDCF when he hits the ice, both top-five marks among qualified defenders (minimum 300 minutes at 5-on-5). The 29-year-old rearguard is tied for third in goals (six) and seventh in points (15) by a defenseman at 5-on-5 while generating the highest rate of individual scoring chances (iSCF) and second-highest clip of iHDCF according to Natural Stat Trick.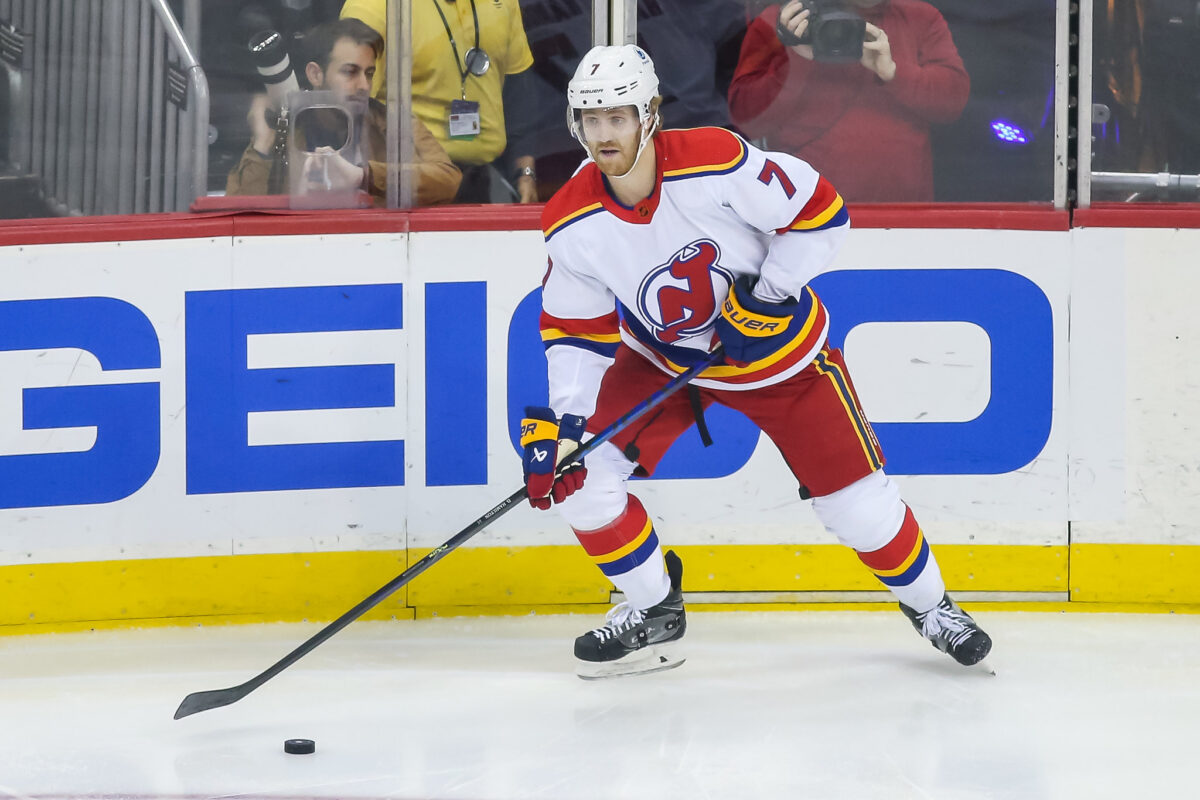 Hamilton has been a frequent target for criticism in the past (unfairly I might add), but there's no doubt that he's been the best all-around defenseman on the league's breakout team this season. The quality within the Norris race and his supporting cast make it much less likely that he cracks the top three of these rankings, but that shouldn't diminish his outstanding performance this season.
4. Josh Morrissey, Winnipeg Jets
2022-23 Stats: 39 GP – 7 G – 39 A – 46 PTS – 23:18 ATOI
Of the names featured in these rankings, there might not be a more surprising inclusion than the Winnipeg Jets' Josh Morrissey, arguably the biggest riser in this month's edition of the Norris Trophy tracker. The eight-year, $50 million contract he signed prior to the 2020-21 season has made him a lightning rod for criticism, but he's done his best to silence his detractors with an incredible first half to 2022-23.
---
---
Morrissey is the primary offensive conductor from the backend for a resurgent Jets squad, currently leading the Central Division by PTS% with a record of 25-13-1. Although his overall deployment doesn't scream bonafide number-one defenseman (he's 33rd in ATOI among blueliners), his efficient production makes his $6.25 million average annual value (AAV) a relative steal.
Morrissey's 39 assists and 46 points in 39 games both rank second among all defensemen and his 28 even-strength points (also second-most) show he isn't just a powerplay merchant. Among qualified defensemen, he also ranks second in primary assists and points per-60-minutes at 5-on-5.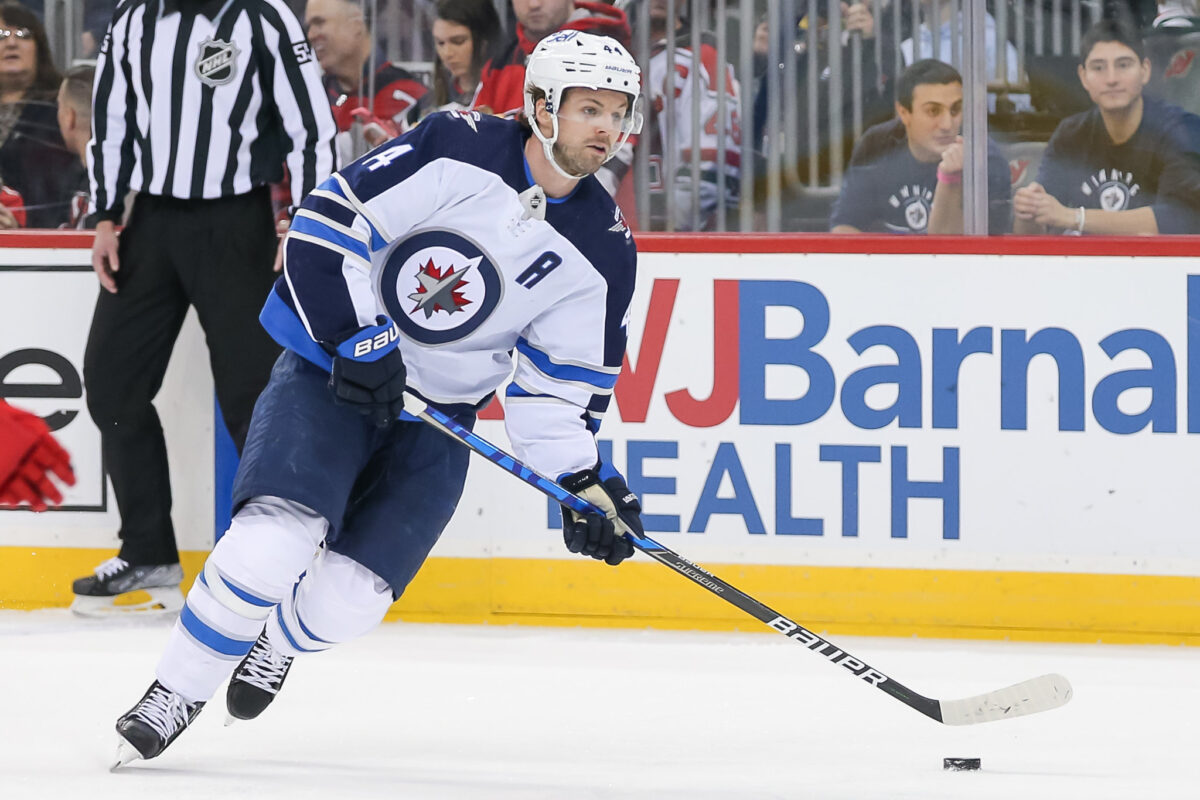 It should be noted that turning passes into assists depends a great deal on the finishing ability of one's teammates, and being surrounded by either poor or elite finishers can make a player look like a better or worse passer as a result. Fortunately for Morrissey, his scoring totals aren't just the byproduct of above-average finishing.
Morrissey leads all Jets blueliners in primary shot assists (last pass before a shot) and high-danger shot assists (passes going cross-crease or from behind the net) per 60 according to Corey Sznajder's micro-stat tracking data. On all levels, Morrissey has transformed into an elite attacking metronome, welcome news for Jets coaches and management.
Related: 2022-23 Vezina Trophy Tracker
It's only fair to mention that Morrissey is a bit of a negative defensively, posting sub-50% in most shot and scoring-chance possession metrics at 5-on-5. Still, his playmaking and overall elite offensive generation outweigh those shortcomings, and he's rightfully earned Norris buzz for his play this season.
3. Rasmus Dahlin, Buffalo Sabres
2022-23 Stats: 36 GP – 12 G – 32 A – 44 PTS – 26:26 ATOI
Regardless of your allegiance as a fan, there's always something heartwarming about seeing a highly-touted prospect finally play to their potential, especially after a few turbulent years to start their career. The Buffalo Sabres have emerged as one of the most entertaining teams to watch this season, and the long-awaited emergence of Rasmus Dahlin as a true Norris contender is a big reason for that development.
The 22-year-old finds himself amidst some heady company when it comes to the defensive scoring leaderboards. Dahlin is second in goals, fourth in assists, and third in points, while also putting up 22 even-strength points (fourth).
It's true that his 10.7 shooting percentage (SH%) is several percentage points higher than his previous career-high (7.6% last season), but he's got the underlying scoring chance generation to continue scoring at a high level. He ranks 13th or better at his position in SF, iSCF, iHDCF, and ixGF per 60 minutes at 5-on-5 and his rate of chance quality generation is tied for second among qualified defensemen. The Sabres' are scoring the most goals per game in the league and it's partially behind Dahlin's newfound individual dynamism.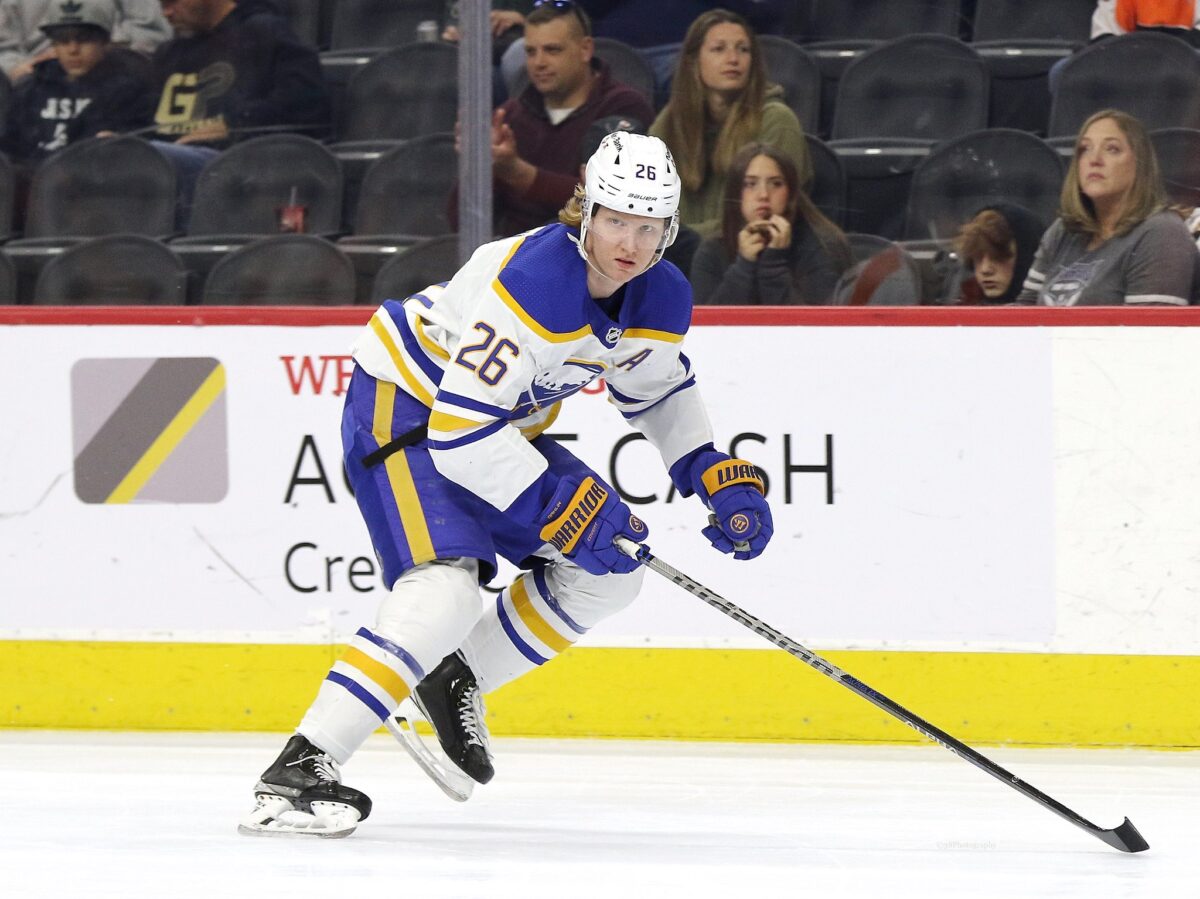 Despite consistently driving play in the right direction, Dahlin has some warts to iron out when it comes to one-on-one defending. Despite his size and skating, the Swede gets caught out of position far too often for someone playing a ton of high-leverage minutes. He's tied with Ben Chiarot for the most minor penalties taken this season (22) and is tied for the third-worst penalty differential in the league, taking 13 more penalties than he's drawn in all situations.
There are no questions about Dahlin's offensive capabilities and little debating whether a Norris Trophy is in his future, but further refining of his defensive awareness is necessary before he can be crowned the NHL's best defenseman.
2. Adam Fox, New York Rangers
2022-23 Stats: 41 GP – 7 G – 33 A – 40 PTS – 24:58 ATOI
While some of the other defensemen on this list have outpaced Adam Fox's scoring totals, few are leaned on as often as the New York Rangers stalwart while posting sparkling possession numbers at 5-on-5 on a weaker even-strength unit. The Rangers rank 18th in xGF% (50.3%), 19th in HDCF% (49.2%), and 21st in SCF% (49.7%), all numbers which aren't much different from their results last season.
The difference, however, is that goaltender Igor Shesterkin has shown his mortality this season, yet to steal games at the level he did on the way to winning the Vezina Trophy in 2021-22. As a result, the Rangers have been one of the NHL's most disappointing teams this season, struggling to build on their appearance in the 2022 Eastern Conference Final.
Related: 2022-23 Calder Trophy Tracker
Fortunately, the 24-year-old Fox has elevated his game to another stratosphere, with the Rangers dominating the 5-on-5 shot- and chance-share when he takes the ice. The team owns a 57.5% share of SCF (14th among qualified defenders), a 56.6 cut of HDCF (28th), and accounts for 57.2% of xGF (16th).
Unsurprisingly, Fox ranks first in each corresponding relative metric (difference between when he's on and off the ice), demonstrating just how much he's dragged the Rangers to respectability compared to the rest of the roster. With the 2023 trade deadline inching closer into view, New York desperately needs to bolster its lineup.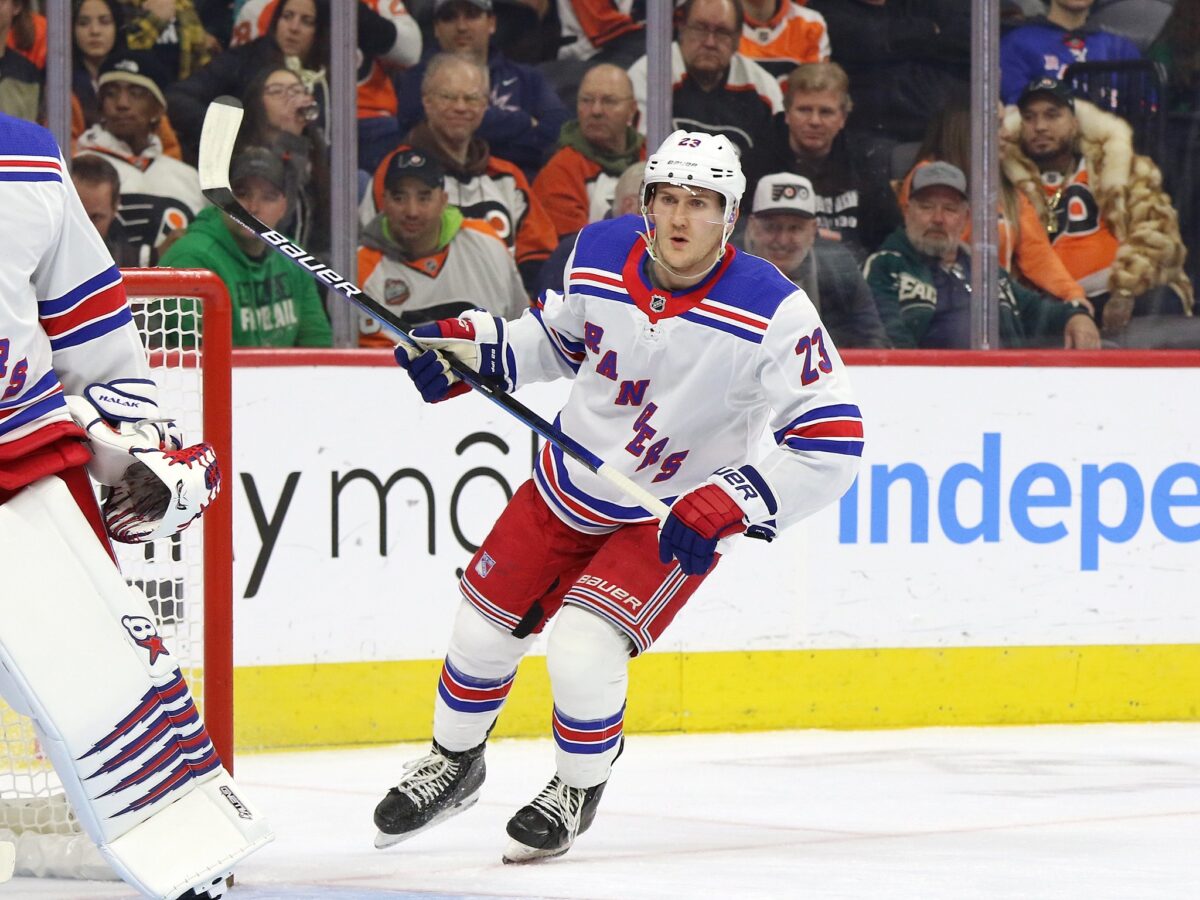 Apart from his playmaking chops (he ranks first in shot assists and second in primary assists per 60 by a defenseman), Fox does the simple things well. He rarely coughs the puck up when retrieving the puck in the defensive zone and leading a zone exit despite carrying one of the heaviest transition workloads in the league.
Fox also concedes the lowest rate of zone entries leading to a scoring chance, impersonating a brick wall at his own blueline by deftly utilizing his stick and body positioning. Simply put, there is no defenseman providing more two-way value in the league this season.
Whether it's his absolute territorial dominance or productive efficiency despite high usage, Fox has aptly demonstrated that his previous Norris win was no fluke. If it weren't for the top-ranked player on this list, the young American would be facing an unobstructed path to the second Norris of his career. About half of the season still remains to be played, so keep an eye on this space. It would be anything but a surprise for Fox to claim the top spot for himself by the season's end.
1. Erik Karlsson, San Jose Sharks
2022-23 Stats: 41 GP – 13 G – 41 A – 54 PTS – 25:13 ATOI
Just as he did last month, Erik Karlsson retains the top spot in the second edition of the Norris Trophy power rankings. Whether it's cumulative scoring totals or per-60-minute rates of production, the San Jose Sharks' blueline wizard still paces NHL defenders in nearly every category while ranking second in average even-strength ice time. Players who feast on weaker competition in fewer minutes often rank highly in rate metrics so it's a testament to Karlsson's dominance that he places fifth or higher despite playing so often.
| Statistic | Karlsson (2022-23) | Rank |
| --- | --- | --- |
| Goals | 0.59 | 4th |
| Primary Assists | 1.46 | 1st |
| Points | 2.64 | 1st |
| Scoring Chances | 5.64 | 3rd |
| Expected Goals | 0.35 | Tied-5th |
Karlsson's per-60-minute offensive metrics at 5-on-5 compared to qualified defenders per Natural Stat Trick (minimum 300 minutes played at 5-on-5)
Karlsson's offensive impact is derived almost entirely from his play in transition, whether it's initiating zone exits by carrying the puck out himself or slaloming through the neutral zone before entering the offensive zone.
According to Sznajder's data, Karlsson ranks second among defensemen in controlled entries per 60 (i.e. with possession of the puck) and third in the rate at which those entries lead to scoring chances. He also sits just behind Fox in primary shot assists and behind both him and Roman Josi in passes leading to scoring chances, demonstrating that his on-ice vision is at the same level as his skating.
Related: 2022-23 Selke Trophy Tracker
Karlsson hasn't sacrificed his defensive responsibilities despite being tasked with almost the entirety of the Sharks' playmaking and transition workload. The team accounts for 54% or more of all shots, scoring chances, and expected goals when he plays at 5-on-5, and his on-off relative metrics are among the best at his position, although not as good as those belonging to Fox.
Further, in a clear demonstration of how fine the margins are in the Norris race, compare Karlsson to his fellow Swedish national in Dahlin. The elder Karlsson has only been whistled for five minor penalties this season, despite playing the third-most cumulative minutes among all defensemen. Eye-popping boxscore numbers figure heavily into Norris debates, but the best defenders rarely put their team in bad situations.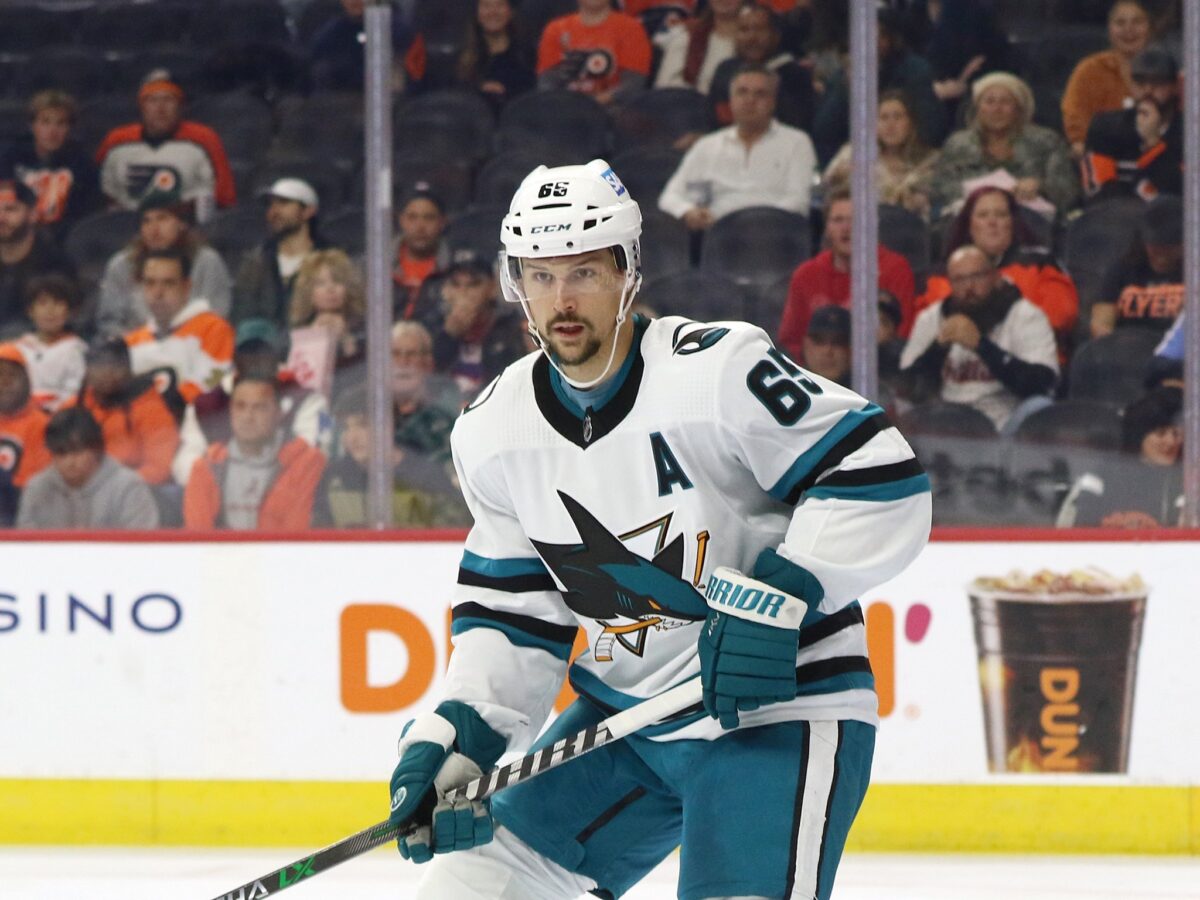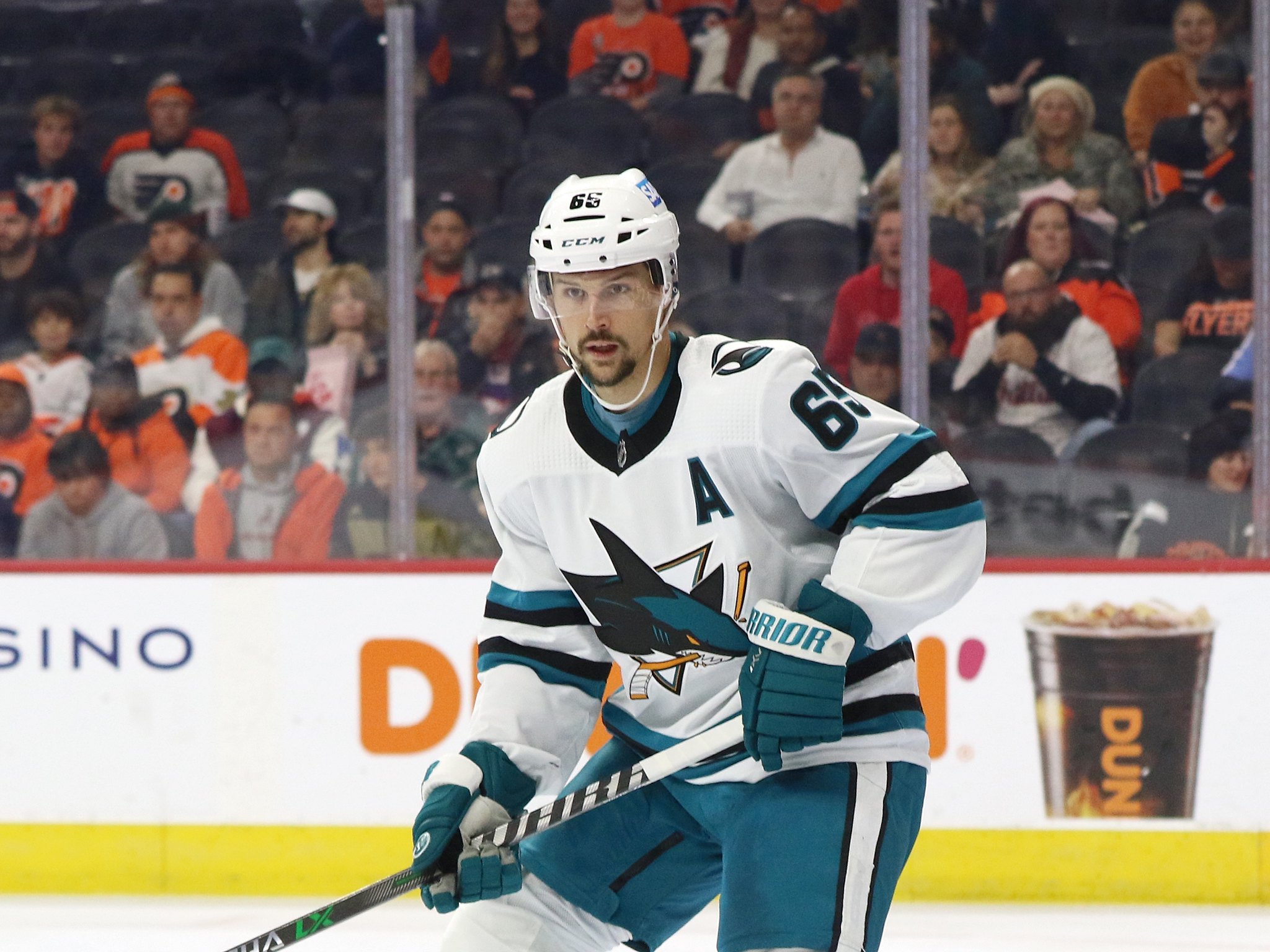 After years in the wilderness following major surgery and rehabilitation, Karlsson has returned to the upper echelon of the NHL's offensive defensemen. A career-high 12.1% on-ice shooting percentage (OiSH%) in all situations is the highest of his career and poised for some negative regression but he's still generating one of the league's highest rates of offensive opportunities for himself and for his teammates. He's built up a significant headstart in the Norris race at the midseason mark, so the award should be considered Karlsson's to lose for now.
2022-23 Norris Trophy Honourable Mentions
In a crowded Norris field this season, here are five additional honourable mentions to round out the top 10, presented in no particular order: Miro Heiskanen (Dallas Stars); Charlie McAvoy (Boston Bruins); Cale Makar (Colorado Avalanche); Alex Pietrangelo (Vegas Golden Knights); and Roman Josi (Nashville Predators).
Did I miss anyone? Let me know in the comments and be sure to check back next month for the updated Norris Trophy power rankings!
Data courtesy of AllThreeZones, Evolving Hockey, Hockey Reference, MoneyPuck, and Natural Stat Trick. Statistics are accurate prior to games being played on January 8.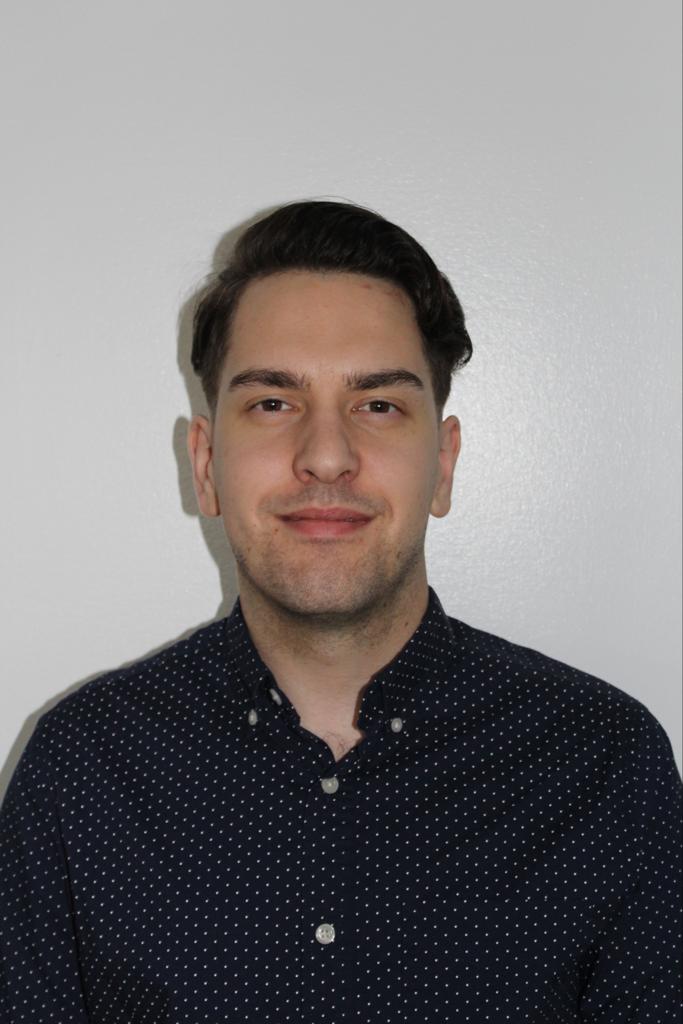 Marko is an aspiring sportswriter with a passion for crafting stories while using a combination of the eye-test and (shudder) analytics, which is complemented by an academic background in criminology and political science.
When not covering the Colorado Avalanche and Pittsburgh Penguins for The Hockey Writers, he can also be found pouring countless hours into various sports video games franchises, indulging in science fiction novels, and taking long runs around his neighbourhood.
Marko can be reached through his personal blog at unexpectedgoals.ca, and you can yell at him by following him on Twitter and other social media seen under articles like this one.