When discussing Stanley Cup contenders out of the Western Conference, teams such as the Colorado Avalanche, Vegas Golden Knights and Edmonton Oilers are often brought up. One who seems to slip through the cracks, however, is the Dallas Stars.
Related: 4 Reasons Why the Boston Bruins Will Win the Stanley Cup
Despite the lack of recognition, the Stars are an incredible team. Their 92 points have them tied for both second in the Central Division and fourth in the Western Conference, proving that they are a top-caliber team. While they are flying under the radar right now, they feel like a team very capable of going on a deep run this spring and turning many heads. With that said, here are four reasons why they will hoist the Stanley Cup at season's end.
Plenty of Scoring Forwards
As far as offensive depth goes, the Stars have plenty of it. Throughout their lineup, they boast three forwards who have north of 30 goals, while having two others north of 20. While Jason Robertson's 41 goals and 91 points have gotten the most credit, he is far from the only player on this team having an impressive season.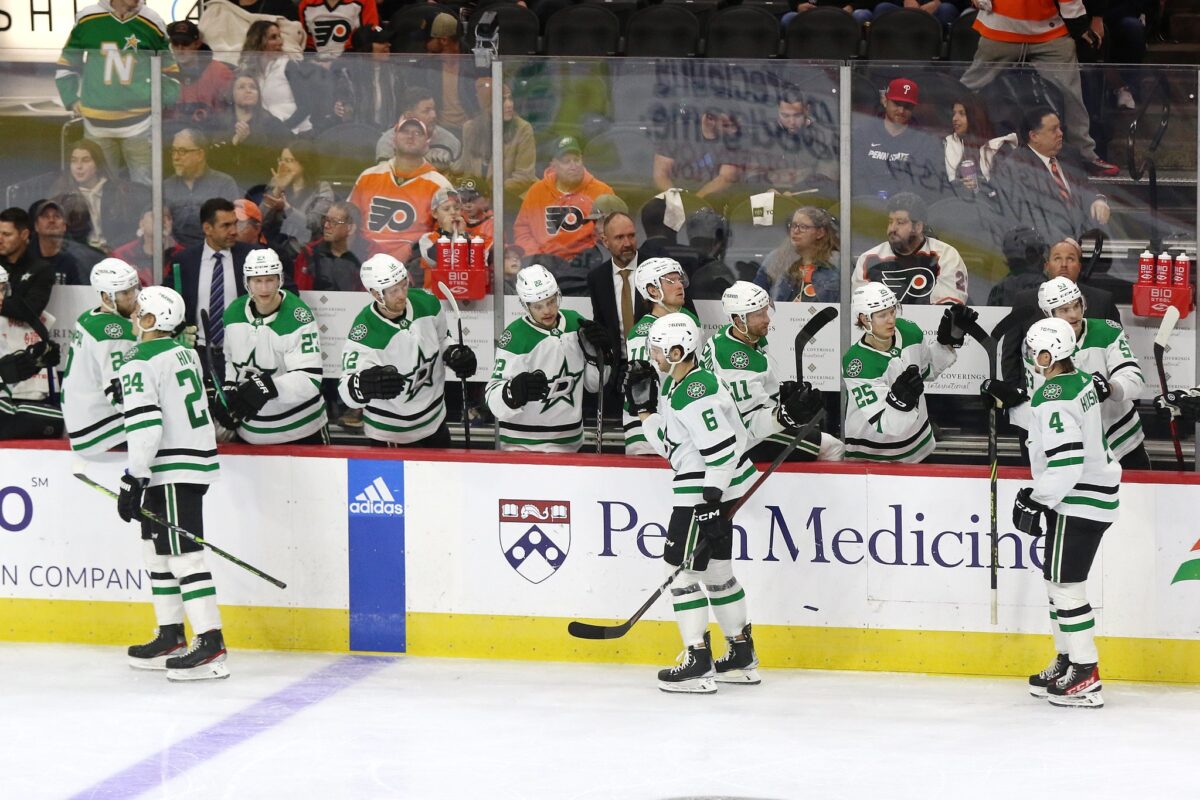 After a number of down seasons, Jamie Benn has turned back the clock with 31 goals and 71 points through 73 games. Meanwhile, the ageless Joe Pavelski is continuing to get it done with 21 goals and 67 points. Tyler Seguin may no longer be the star talent he once was, but still has a respectable 17 goals and 43 points, while the continually under-appreciated Roope Hintz has 33 goals and 65 points. Suffice it to say, this team can score goals.
The Stars' 3.43 goals per game on the year ranks eighth in the NHL, as does their power play with a success rate of 23.6 percent. Compared to a season ago where, in the playoffs, we saw them rely on winning games that were low scoring, they are now able to open things up and can beat teams in plenty of different ways.
Experience Behind the Bench
After being ousted in Round 1 vs. the Calgary Flames in last year's playoffs, then-Stars head coach Rick Bowness chose to step down. While the early exit can't be blamed solely on the former bench boss, it is clear that the hiring of Pete DeBoer has helped several players on this roster reach new heights.
---
Latest News & Highlights
---
Though he has bounced around the league a bit, DeBoer is one of the game's better head coaches, having a proven track record since first coming into the NHL in 2008-09. As with many coaches, he seems to have his most success in the early stages of joining a team, having advanced all the way to the Stanley Cup Final in both his first year with the New Jersey Devils (2012) as well as the San Jose Sharks (2016).
Though he hasn't been able to lead any of his teams to the ultimate goal yet, he has helped take them on several deep playoff runs, including his time spent with the Vegas Golden Knights. Having his experience on a team this talented may very well be what allows them to get over the hump and help the organization win the Stanley Cup for the first time since 1999.
Oettinger Shines in the Postseason
Though his track record at the NHL level isn't lengthy, Jake Oettinger proved in last year's playoffs that he only gets better when the games matter most. The 24-year-old nearly singlehandedly led the Stars to a first-round upset over the Flames last season, registering an unfathomable 1.81 goals-against average (GAA) paired with a .954 save percentage (SV%).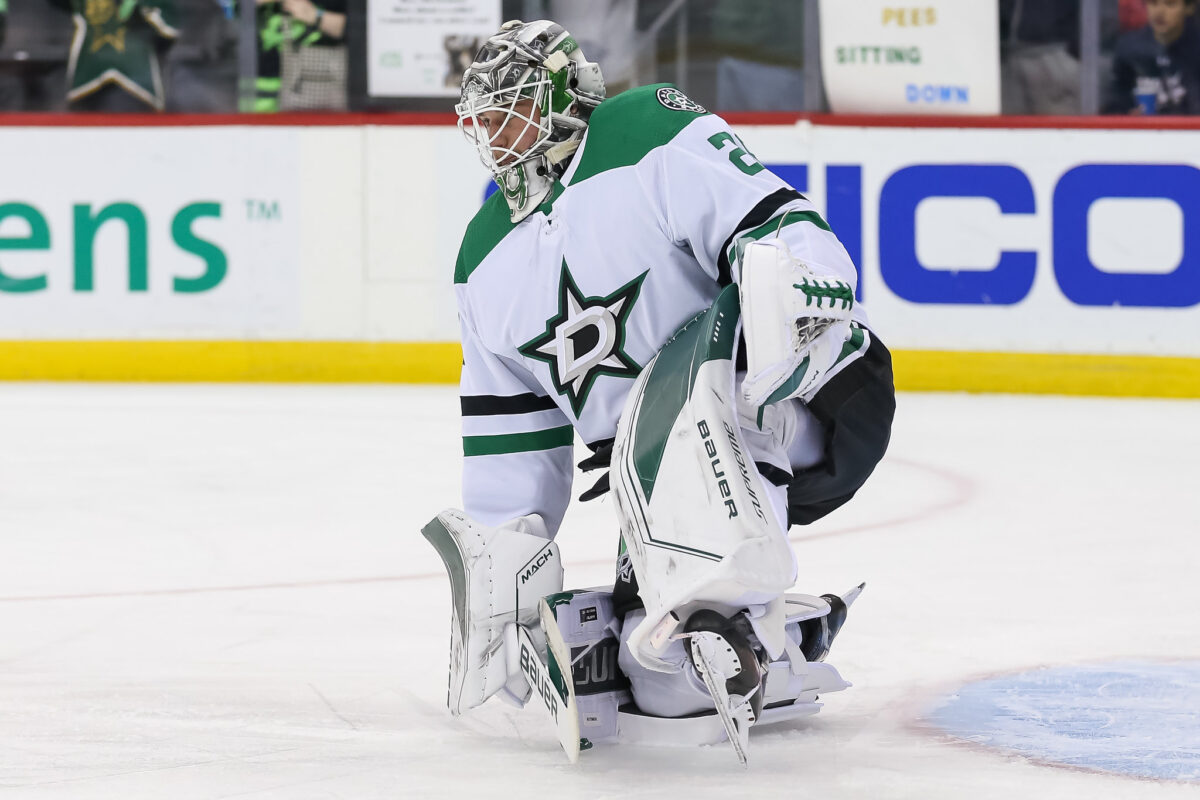 Now a year older and more experienced at the NHL level, Oettinger has only further improved at his craft. After putting up a 2.53 GAA and a .914 SV% in 48 outings last season, he has bettered those totals in 2022-23 to a 2.48 GAA along with a .918 SV%.
While it is unlikely Oettinger's playoff stats resemble what they did a year ago, the fact of the matter is that he doesn't seem to shy away from the bright lights. Assuming he is able to provide similar goaltending – or perhaps even better – than what he has done throughout this season, the Stars should be in great hands.
World-Class Blueliner
As mentioned, the entire Stars team is flying under the radar in terms of recognition this season. While they possess several underrated players on their roster, Miro Heiskanen may be at the top of the list when it comes to their under-appreciated talents. The 23-year-old has been a top-end talent for the past couple of seasons, but has really seen his offensive game break out in 2022-23.
Coming into the season, Heiskanen had never broken the 40-point barrier, due in large part to the fact that John Klingberg had manned the team's power play in past years. With his departure, however, Heiskanen has been given that opportunity and has made the most of it, as he is already up to 62 points through 70 games.
It isn't just Heiskanen on the back end for this Stars team, either. Esa Lindell has really come into his own the past few seasons as a solid shutdown defender, while Ryan Suter remains a reliable option for DeBoer to count on in any situation of a game. It may not be as big a strength as their forward group, but this Stars' blue line is by no means one to scoff at.
Stars In Dog Fight for Division Title
Before worrying about the 2023 Playoffs, the Stars are still looking to capture the Central Division. After having led it for the majority of the season, they suddenly find themselves tied with the Colorado Avalanche while trailing the Minnesota Wild by a lone point. While they are a good enough team to have success regardless of who they face-off against in the playoffs, being able to secure first place and play a wild card opponent in the opening round would certainly make life easier.
---
---