In today's NHL rumors rundown, add another name to the list of players the Vegas Golden Knights will be placing on LTIR. Meanwhile, the Washington Capitals expect Nicklas Backstrom to miss the entire season.

Will they add another player? The Pittsburgh Penguins are looking for trade partners and teams are still kicking tires on Jake Allen. Finally, what is the latest health update on Toronto Maple Leafs' prospect Rodion Amirov?
Nolan Patrick To Go On LTIR
Danny Webster of the Las Vegas Sun reports that it's widely expected that forward Nolan Patrick will join Robin Lehner on LTIR for the 2022-23 season. Patrick is dealing with an upper-body injury that dates back to last season and he's quickly become one of the most injury-prone players in the NHL.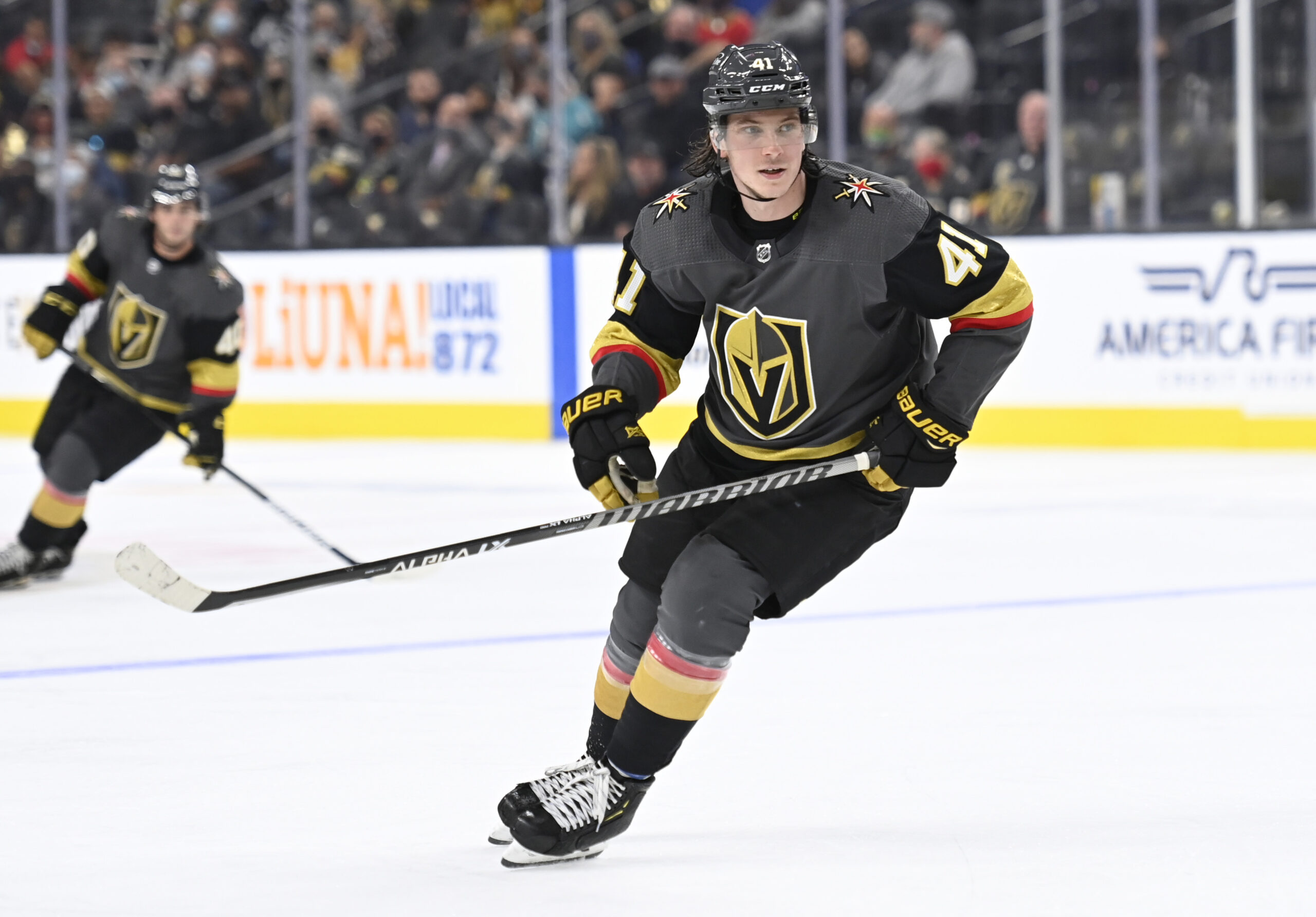 Patrick had migraine issues that kept him out of the lineup for a considerable amount of time with the Philadelphia Flyers, then had issues after he was traded to the Nashville Predators, then the Golden Knights. If he's on the shelf for the season, the Golden Knights will add another $1.2 million to their LTIR pool and give them some money to either help find a replacement goalie for Lehner or fill other holes.  One has to wonder if this might be the beginning of the end for Patrick in the NHL.
Webster writes:
The savings from his and Lehner's contracts would create another $6.2 million in relief, more than enough to pay remaining free agents Nic Hague and Jake Leschyshyn.

source – 'Thompson's time? Golden Knights short on options with Lehner out' – Dan Webster – Las Vegas Sun – 08/12/2022
Capitals Planning for a Season Without Backstrom
According to Tarik El-Bashir of The Athletic, the Capitals are moving forward with their offseason planning as if they'll be without 34-year-old Nicklas Backstrom for the entire regular season. There's a small hope he could be ready in time for the playoffs, taking advantage of the fact his salary cap won't count against the roster.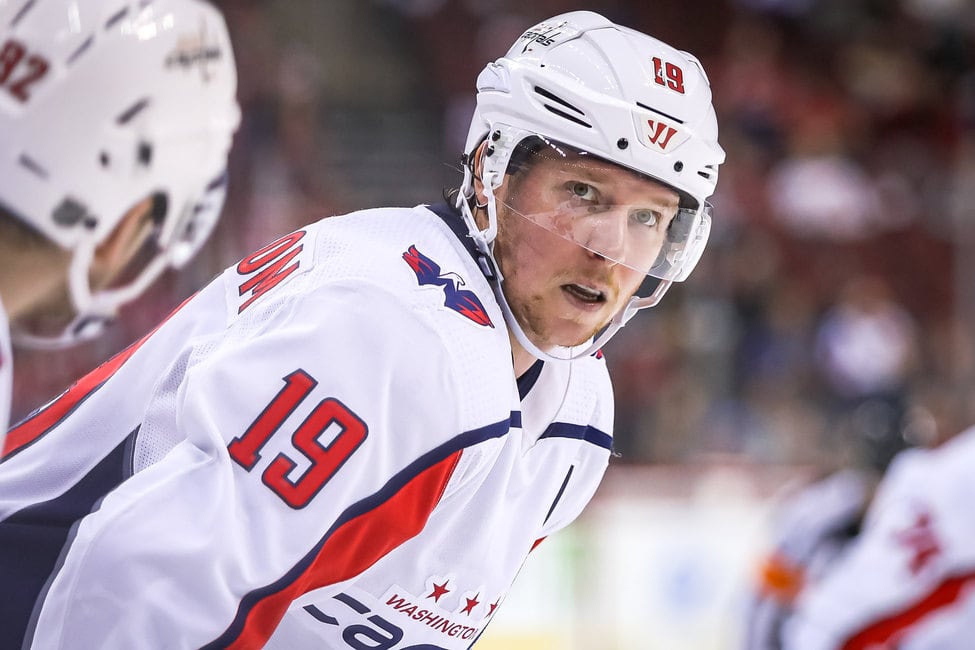 El-Bashir writes:
If Backstrom is able to return next season — and let's be honest, that feels like a huge "if" at this point — it would create an immediate logjam at center, assuming Evgeny Kuznetsov, Dylan Strome, Lars Eller and Nic Dowd are all healthy. So that's probably where GM Brian MacLellan would likely look to create room. 

source -'Capitals mailbag, part 2: Could injuries lead to a trade for a big-name rental?' – Tarik El-Bashir – The Athletic – 08/13/2022
He also notes that if Backstrom is not coming back, look for the Capitals to add a big-time rental prior to the NHL Trade Deadline.
Penguins Trade Partners To Move Salary
Dan Kingserki of Pittsburgh Hockey Now writes that the Penguins need a trade partner to get back under the salary cap. They are $1.4 million over and the four teams he believes might be trade partners are the Buffalo Sabres, Arizona Coyotes, Anaheim Ducks and Chicago Blackhawks. Kingerski wonders if they would be willing to take on a veteran with salary for a draft pick or prospect.
Kingerski listed Marcus Pettersson, Brian Dumoulin, Jason Zucker and Teddy Blueger as potential trade candidates. He even notes that Kasperi Kapanen could be dealt, despite the fact that he just recently signed a two-year deal worth $3.2 million annually.
Jake Allen Trade Rumors Popping Up Again
Despite logic suggesting the Montreal Canadiens won't be considering a Jake Allen trade until they know for sure what's going on with the health of Carey Price, the trade talk continues as Montreal Hockey Now's Jimmy Murphy cites an NHL source claiming the Dallas Stars and Arizona Coyotes have kicked trade tires on the netminder.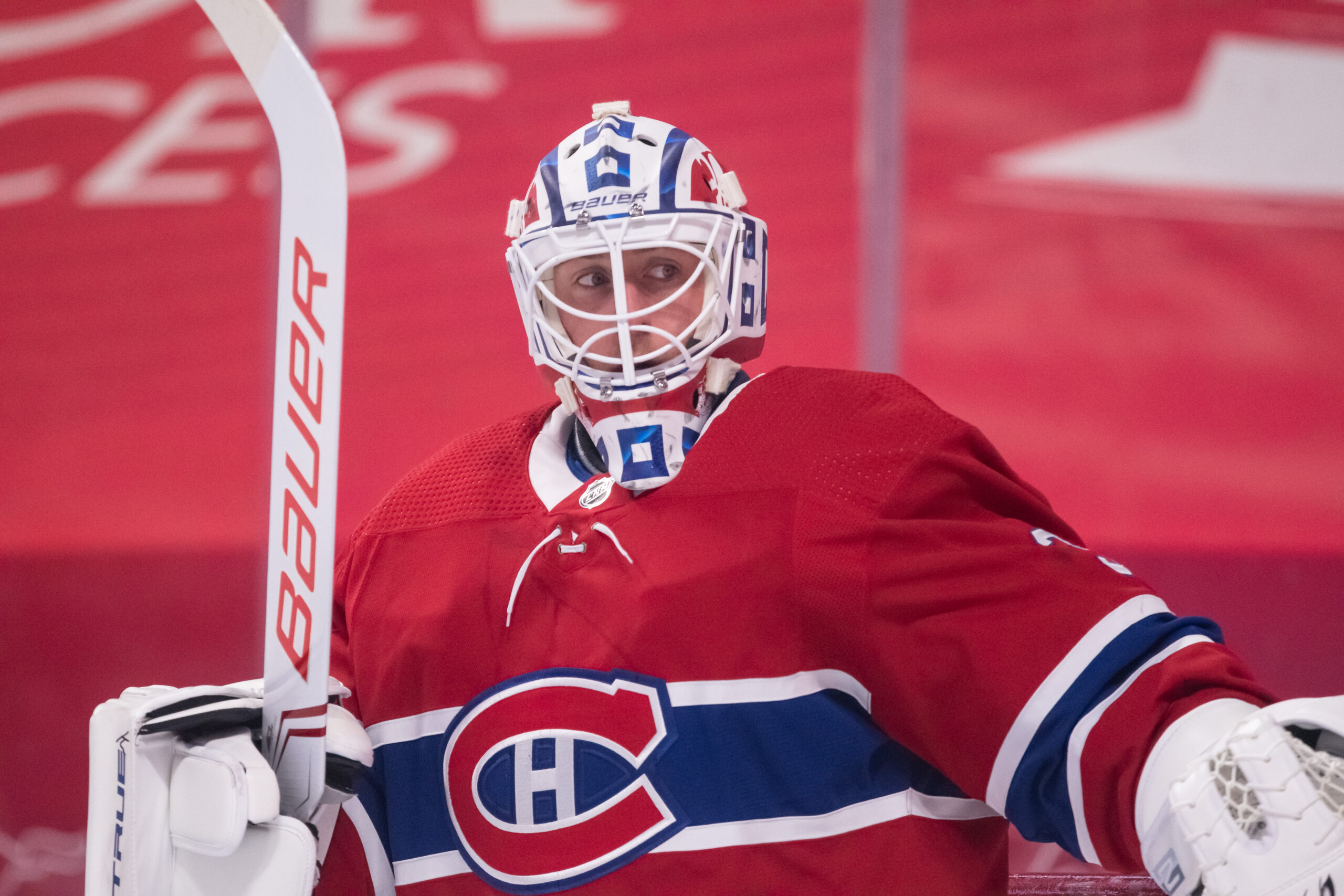 The source claims the Stars might be looking at Allen because of the uncertainty surrounding Jake Oettinger. They could need an option if Oettinger holds out. The Coyotes could use another goalie to back up Karel Vejmelka. The Canadiens might be open to seeing what the value of Allen is on the market as there are more than just those two teams needing a goaltender.
Update on Maple Leafs' Rodion Amirov
David Alter of Sports Illustrated translated an interview between Russian newspaper Sports Express and Toronto Maple Leafs' prospect Rodion Amirov as they talked about his brain tumor diagnosis and treatment, as well as his planned return to hockey. He is already skating with a trainer and hoping for a November return to the sport.
Amirov explained he took a hit to the head while playing for Ufa Salavat Yulaev of the KHL early last season and while he thought it was a typical head injury, the issue persisted and he needed the help of specialists in Germany who eventually confirmed a few months later that the had a brain tumor. The Maple Leafs will be excited to have him back, but they certainly won't rush his return, should he be able to make a comeback.
---
Latest News & Highlight
---