In today's NHL rumor rundown, there is talk about how close the Boston Bruins are to actually signing Mike Hoffman. After all, there has been speculation he's a target for the team. Meanwhile, Anthony Duclair shoots down rumors of a three-year offer from the Ottawa Senators. The Washington Capitals need to make a trade or sign for a goaltender and which province is holding up a decision about the seven Canadian teams playing in Canada?
Finally, there are some important dates and contracts changes the NHL released on Sunday.
Bruins Not Close on Hoffman
According to Joe Haggerty of Boston Hockey Now, there's not a whole lot of truth behind recent rumors that the Boston Bruins are close to signing Mike Hoffman. Haggerty believes the Bruins might be interested but doesn't believe there's a deal there unless Hoffman is willing to accept a one-year, $3.5 million contract.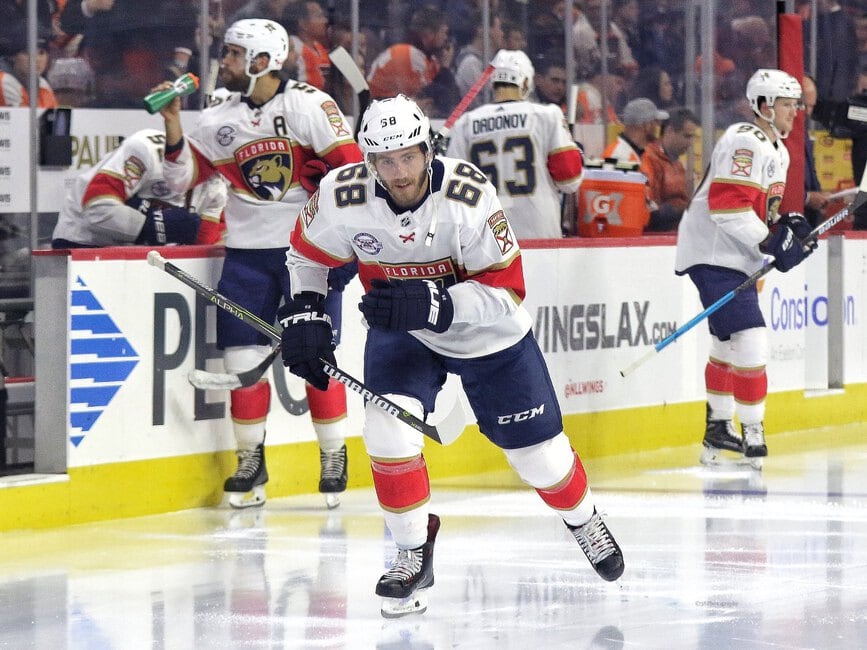 Hoffman is reported to want at least a one-year deal starting at $5.5 million and Haggerty feels someone will pony up and give the winger at least $5 million for this coming season.
The Capitals Could Make a Trade
Samantha Pell of The Washington Post recently said she expects the Washington Capitals to make a trade before the season begins. The team has a couple of needs they'd like to address.
First, she writes:
It's no secret that Washington has a crowded blue line — especially on the right side — after its pickups in the offseason. I could see Washington, which is tight against the salary cap, try to move a defenseman.

source – 'Capitals mailbag: Whom will Washington expose in the expansion draft?' – Samantha Pell – Washington Post – 12/18/2020
Second, the Capitals need to replace Henrik Lundqvist and add a goalie to comply with the new three goaltender change in the NHL's 2020-21 return to play guidelines.
Pell suggested Nick Jensen as a possible trade candidate but could be retained in case another defenseman is injured. Is it also possible the Capitals go after a player like Ryan Miller, Craig Anderson or Jimmy Howard in free agency.
Related: NHL Rumors: Capitals, Blues, Oilers, Maple Leafs, Rangers, More
Duclair Shuts Down Rumor of 3-Yr Offer From Senators
Bruce Garrioch of the Ottawa Sun shared a tweet that came from Marc Brassard stating that forward Anthony Duclair denied ever being offer a three-year deal from the Ottawa Senators for far more money than Duclair eventually signed for in Florida.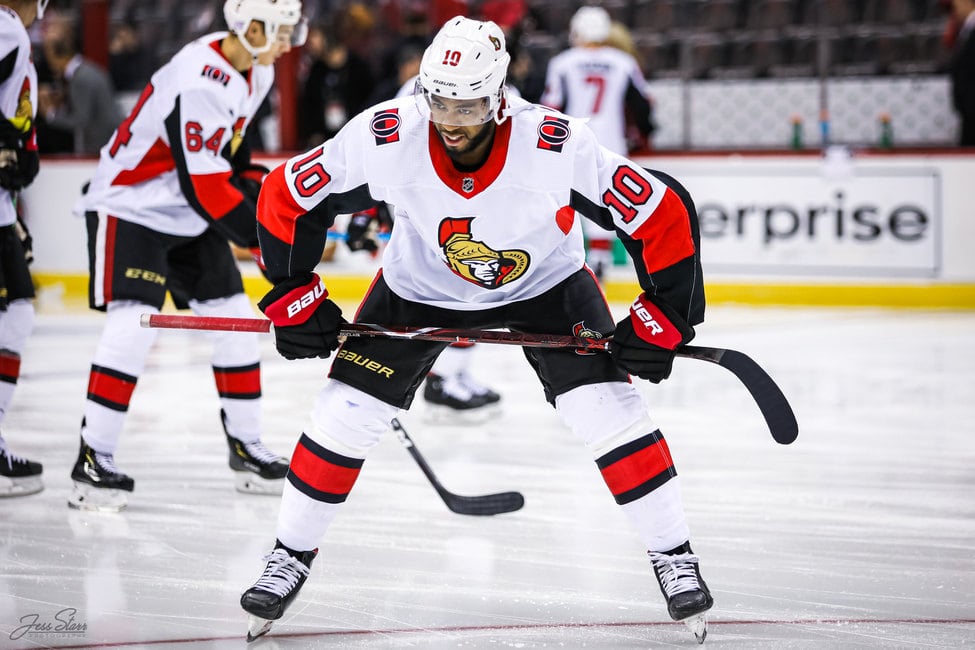 Duclair said he was surprised the Senators didn't qualify him and noted he was offered a one-year contract and turned it down. Duclair called the rumors of a three-year offer at $4.25 million laughable.
Province of B.C. The Hold Up For Canadian Teams?
Ryan Rishaug of TSN is reporting that a league source is saying that the province of British Columbus and their government is the thing holding up any NHL decision about whether or not teams can play in Canada of the seven clubs, including the Vancouver Canucks will need to move south of the border for the season.
Apparently, the province is not interested in having teams travel in to play games. Talks continue and things could change.
Maple Leafs' Robertson Won't Likely Have Contact Slide
The NHL announced that entry-level contracts will slide on a prorated basis this season. Meaning, when 18 and 19 year old prospects play seven NHL games (versus 10 games played). a year comes off their entry-level slide.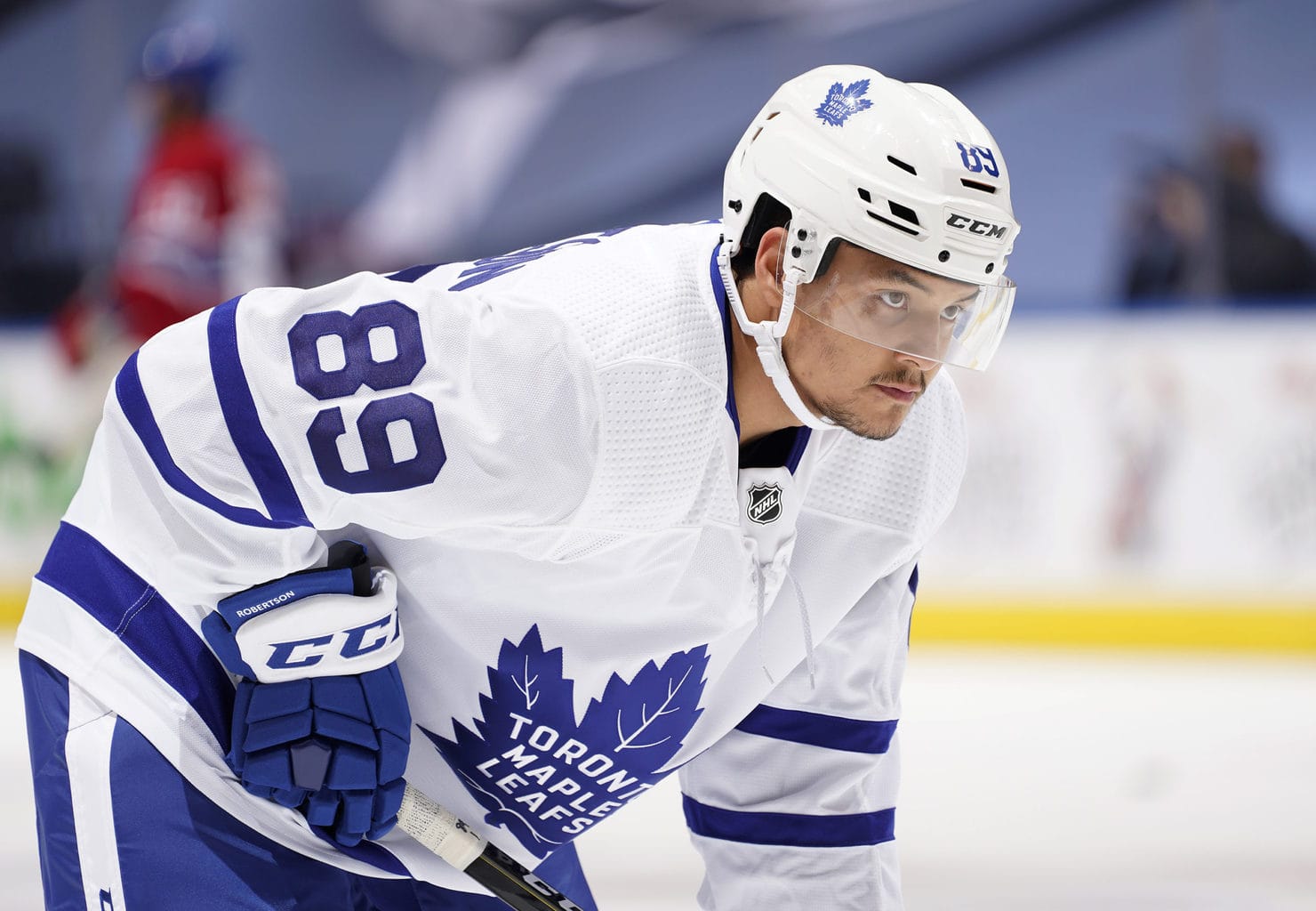 This could affect players such as Los Angeles' Quinton Byfield, Winnipeg's Cole Perfetti, but also Toronto's Nick Robertson who is actively trying to make the Maple Leafs roster this season.
It was possible Robertson would get into 10 games anyways, but with the taxi squad, the chances of injury or illness in a COVID-season and fewer games needed, it seems clear that Robertson's contract will not slide into next season.
Key 2021 Dates and Changes to Note
The NHL released the following changes for the NHL 2020-21 season and offseason on Sunday. There are some days and events to circle on your calendar:
2020-21 Season Start Date: Jan. 13
NHL Trade Deadline: April 12
End of regular season: May 8
NHL Expansion Draft (Seattle Kraken): July 21
NHL Entry Draft: July 23-24
NHL Free-agent Frenzy: July 28 July 29
If players want to voluntary opt-out of the season, they must provide written notice to their respective club at least seven days before training camp opens (so by Dec. 24 for the non-playoff teams and by Dec. 27 for the other 24 teams).
Taxi squads for NHL rosters must include at least four players up to a maximum of six and there must be three goaltenders on the roster at all times (between the active roster and taxi squads). That could lead to a bit of a rush to get goalies signed for the coming season.
---
---
Catch up on all the latest NHL Rumors