In today's NHL rumors rundown, there are conflicting reports about what the St. Louis Blues have told Ivan Barbashev about his future with the team. Are the Vegas Golden Knights going to be buyers or sellers at this season's NHL Trade Deadline? Sam Lafferty is drawing interest from a number of competitive teams.
---
---
How badly does one team want him? Finally, are the Buffalo Sabres seriously looking at Timo Meier as a trade option?
What Is Going on With the Blues and Barbashev?
According to Frank Seravalli of Daily Faceoff, the St. Louis Blues have already informed Ivan Barbashev's camp that the player will not be receiving a new contract in St. Louis and is likely to be traded before the 2023 NHL Trade Deadline. But, according to Andy Strickland and Barbashev's agent, Seravalli's information is inaccurate. Dan Milstein Hocket tweeted, "While we would like to keep Ivan Barbashev's future contract/pending free agency outside public debate, I can confirm that Frank Seravalli's report is inaccurate."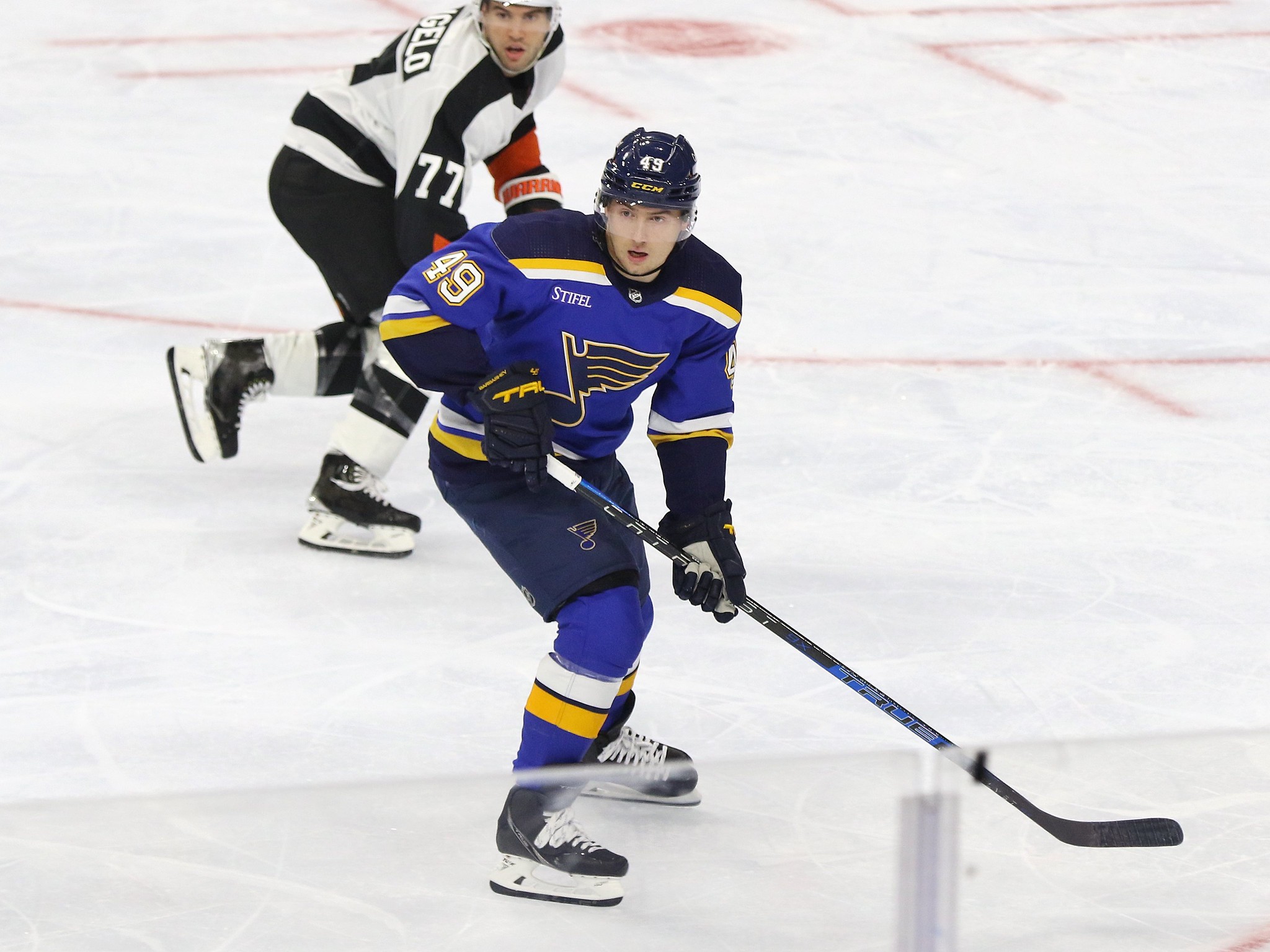 This doesn't change the fact that Barbashev is likely to be on the move. His name has repeatedly been out there in trade rumors, as has Ryan O'Reilly's who Seravalli thinks might actually have increased odds of being dealt because his injury has given him plenty of time to rest.
Who are the Golden Knights Targeting If They Buy?
Vegas Hockey Now looked at potential depth acquisitions for the Golden Knights leading up to the March 3 trade deadline. Among the names they mentioned that could be targets were Jesse Puljujarvi of the Edmonton Oilers, Mike Hoffman of the Montreal Canadiens, and Chicago Blackhawks' forward Andreas Athanasiou.
Meanwhile, The Athletic's Jesse Granger isn't entirely sold the Golden Knights will become buyers. Saying they are trending in the wrong direction, he doesn't believe adding a bigger name like O'Reilly or Patrick Kane would be the right decision and they could become sellers. He writes:
A major acquisition at the deadline would help fill the void and boost the chances of making the playoffs, but would it be enough to make the Golden Knights a contender? If the answer to that is no, buying at the deadline should be out of the question. Not only would those players be incredibly costly to acquire, further depleting Vegas' already sapped prospect pool, but they'd also require a sizable new contract in the offseason. Vegas isn't in position to pay heavily for a short-term rental, or to add another big contract long-term.

source – "The Golden Knights and the trade deadline: Should they be first-time sellers?' – Jesse Granger – The Athletic – 02/04/2023
Sam Lafferty Drawing Trade Interest
Servalli noted that Sam Lafferty of the Chicago Blackhawks is an ideal fit for a number of teams based on his speed, forechecking skill, and penalty-killing ability. He notes that the Tampa Bay Lightning, Edmonton Oilers, Toronto Maple Leafs, and Boston Bruins might all show interest.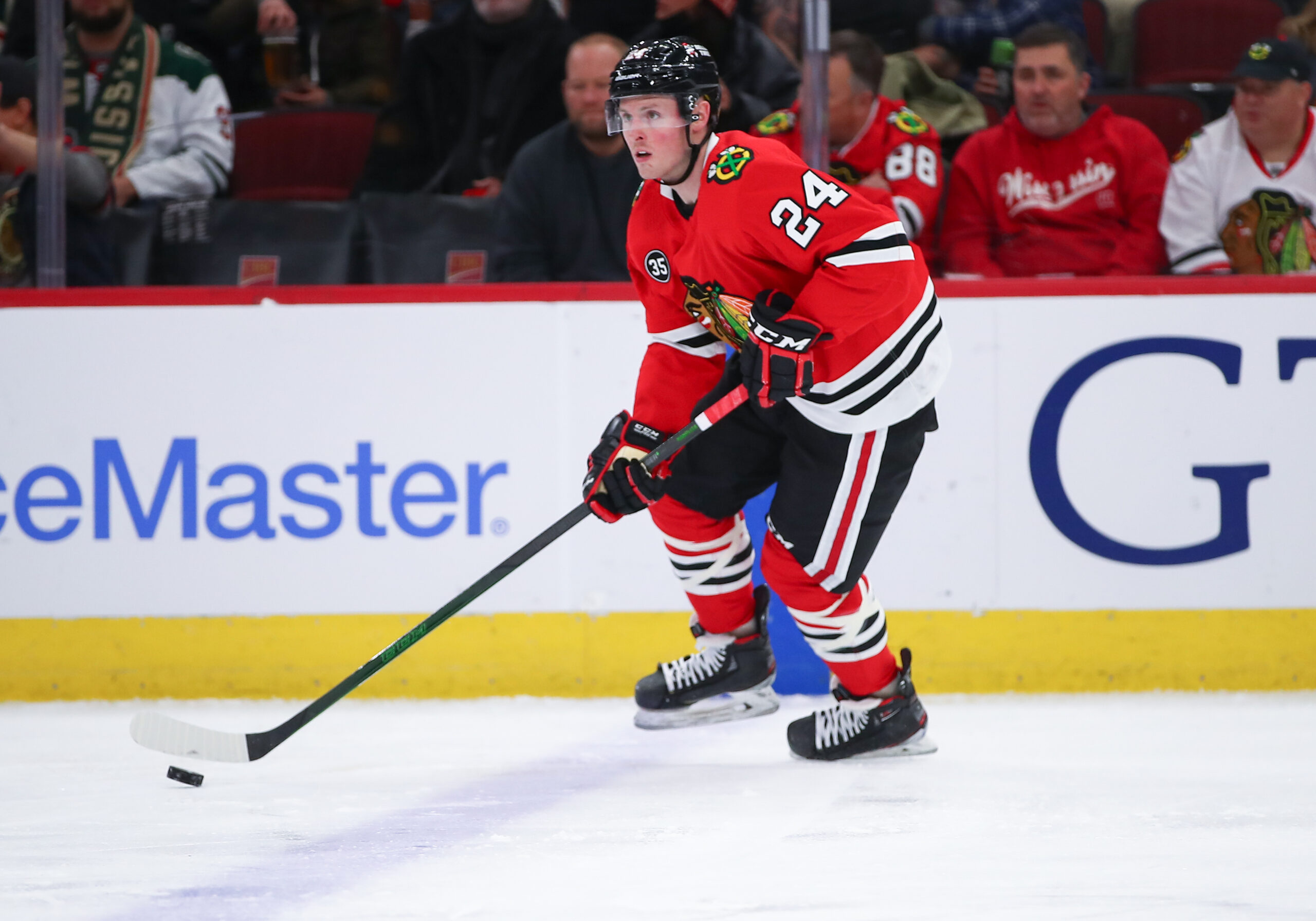 Bob Stauffer of Oilers Now spoke glowingly of Lafferty and suggested he might be the Oilers' top trade target heading into this year's deadline. Typically, when Stauffer likes a player a lot, it's because he's caught wind that the organization likes a player a lot.
Seravalli notes that the asking price might be high with the demand that's out there for him. He notes, "Here's the rub: the Blackhawks don't have to move Lafferty. Teams would have to make it worth Chicago's while to move on – and the return is going to surprise someone, because it has the potential to surprise."
Sabres Interest in Meier Isn't Serious… Yet
There are rumors that the Buffalo Sabres are among the teams showing interest in Timo Meier and there are reports out there that the organization has reached out to the San Jose Sharks. The Buffalo News' Lance Lysowski reports that a source said Sabres GM Kevyn Adams' contact with the Sharks about Meier was merely due diligence just to gauge their asking price. "Nothing serious at this point". He writes it was nothing more than, "A check-in to see what it would cost. Nothing serious at this point. Adams has said that he will always explore every avenue to improve the club."