In today's NHL rumor rundown, Mathew Barzal is listed at the New York Islanders training camp but was not on the ice. What's the latest on his status? In Toronto, Joe Thornton got some big news and not every fan in Leafs Nation is completely on board with the head coach's decision. The Edmonton Oilers are back on the ice, but there are a few key names missing and Kasperi Kapanen could miss some time with the Pittsburgh Penguins to start the season. Will Pierre-Luc Dubois's trade request be a distraction and are the Winnipeg Jets letting Patrik Laine talk?
Islanders Start Camp Without Barzal
As per multiple reports as New York Islanders training camp opens, Mathew Barzal is not on the ice and is not technically a part of camp yet. What's interesting is that his name is on the Islanders camp roster, he's checked in, and had a physical, but not participating in a scrimmage without a contract.
Talk is that contract discussions continue even though the restricted free agent is now officially in the holdout zone. Most close to the situation believe a deal is imminent, but as of yet, nothing is done.
Thornton Gets First Line Slot with Maple Leafs
Toronto head coach Sheldon Keefe surprised more than a few people on Sunday when he confirmed that Joe Thornton will start the season playing left wing with Auston Matthews and Mitch Marner. It's quite the opportunity to start the season.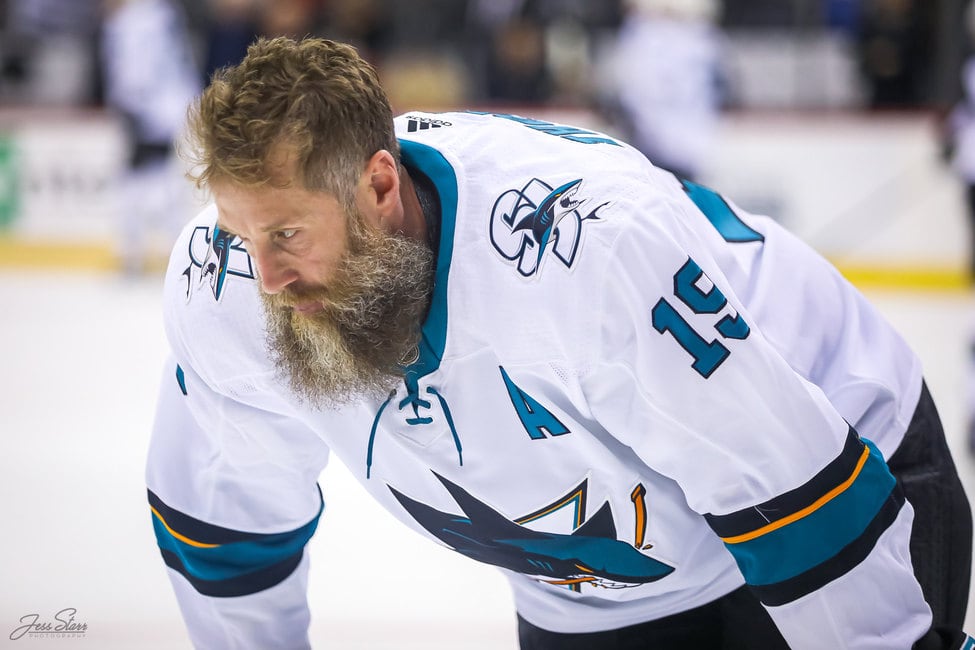 Thornton is getting a first line slot for a player some believed might have trouble keeping up on a regular basis in a third line center role and it means the rest of the lines will feature interesting match-ups as Keefe tries to spread out the skill over the roster.
While some in Leafs Nation aren't sure about the decision, neither Marner nor Matthews seem to mind as both players commented. Marner said he's going to use the opportunity to play with such a strong passer as an open invitation to shoot more. He noted he wants to "find holes and be more of a shooter and a threat," as per James Mirtle. Matthews said: "He looks good. We spent quite a bit of time together the last couple of weeks skating. He looks good, he's been skating, he looks sharp; he looks like Jumbo out there."
There's no telling how long these lines will stay together, but the way things are shaping up now, Jimmy Vesey, John Tavares and William Nylander might make up the Leafs second line, Ilya Mikheyev, Zach Hyman and Alex Kerfoot will be on the Leafs third line and Alexander Barabanov, Wayne Simmonds and Jason Spezza may round out the forwards group.
Related: Blackhawks News & Rumors: Strome, Training Camp Roster & Kane
Four Oilers Listed as Unfit to Play
The Edmonton Oilers opened training camp on Monday with a few key players missing. James Neal, Dominik Kahun, Gaetan Haas and Devin Shore were all listed as unfit to play.
Without those players, the top lines at camp were: Ryan Nugent-Hopkins with -Connor McDavid and Zack Kassian leading Team 1. Team 2 was led by Tyler Ennis, Leon Draisaitl and Kailer Yamamoto. Newly-acquired defenseman Tyson Barrie started camp out playing alongside veteran Kris Russell.
Penguins Could be Without Kasperi Kapanen
Kasperi Kapanen will not just some miss time at training camp with the Penguins to start the season, but it is now being reported that he could miss all of training camp and at least the first game of the regular season due to an immigration issue.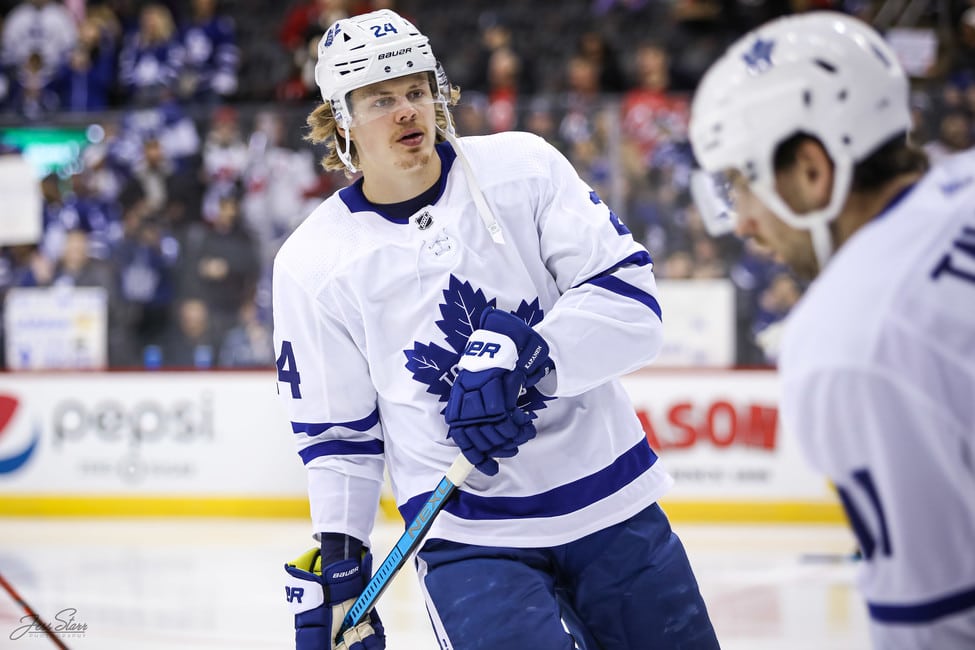 As per a report from the Pittsburgh Post Gazette, "Rutherford said the club doesn't yet know for certain when Kapanen will arrive or when he'll be available to play." As per NHL rules, players who travel to take part in training camp will have to go through a seven-day quarantine that includes COVID testing on Days 1, 3, 5 and 7. The combination of all these factors is holding Kapanen out of the lineup for a while.
Related: Jets Vets Have Little Time to Get Back to Speed
Dubois Doesn't Think Trade Request Will Be a Distraction
When asked about joining the Columbus Blue Jackets training camp with speculation surrounding himself, Pierre-Luc Dubois said he doesn't believe he'll be a distraction at camp.
He said, "I'm going to be the best player I can be, the best teammate I can be, the best person I can be. I don't want to be a distraction." He noted that if he goes out and doesn't work hard or produce, his situation will become an issue. But, if he does his job, and puts in maximum effort, there should be no reason this will affect his teammates.
Jets Say Laine off Limits
It appears the Jets have changed their stance, but Mike McIntyre of the Winnipeg Free Press reported the Winnipeg Jets have told the media that forward Patrik Laine is off-limits until later in camp for undisclosed reasons. While most believe it's not to ask questions about trade speculation, that was not confirmed.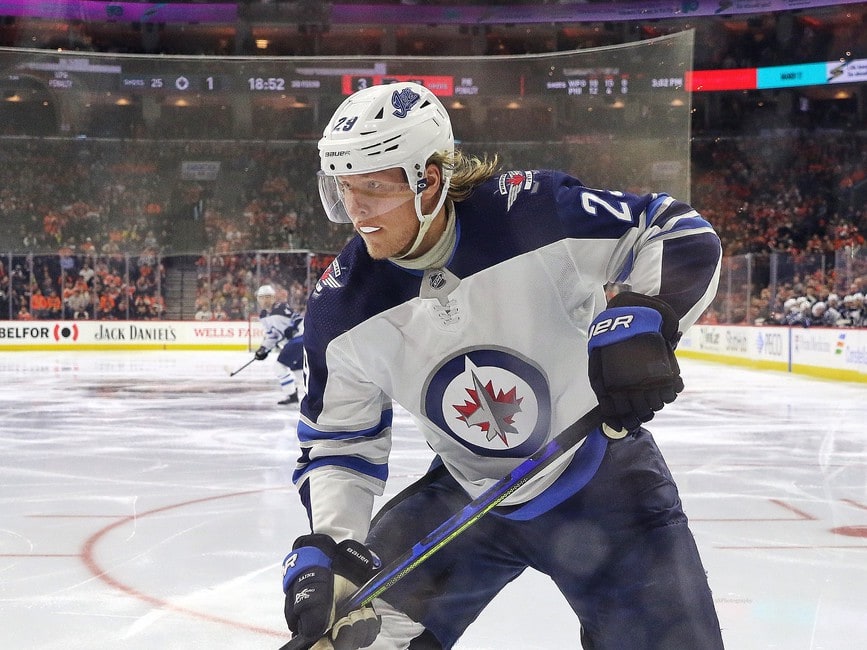 McIntyre writes:
Along with coach Paul Maurice, the Jets will be making one prominent player of their choosing available each day on Zoom, along with honouring a couple other requests from scribes of skaters who won't be assigned designated days to talk. With the caveat that they not be Laine until a time of his, or their, choosing.

source – 'Jets slap gag order on Laine' – Mike McIntyre – Winnipeg Free Press – 01/04/2021
As you can imagine, the decision did not going over very well with media who believe that not discussing the trade talk is something that will hang over the rest of the roster. The Jets have since said Laine will talk today, but it will be interesting to see how long the leash is with reporters.
---
---
Catch up on all the latest NHL Rumors