There are only 24 hours left before the opening of free agency and while there are still many questions to be answered regarding some of the NHL's biggest free agents, some pictures are starting to become clearer. James van Riemsdyk is closely tied to the John Tavares decision, one of the primary defensemen in the market is almost certainly re-signing back home and St. Louis might be trying to make moves considering they lost out on a few big names.
van Riemsdyk Tied to Tavares
TSN's Frank Seravalli reports several of the six teams interested in and waiting on John Tavares have been talking with James van Riemsdyk's camp. van Riemsdyk is going to cash in during this free agency and a seven-year deal worth over $6 million per season is not at all out of the question. Because of that, the Leafs are definitely out of the running.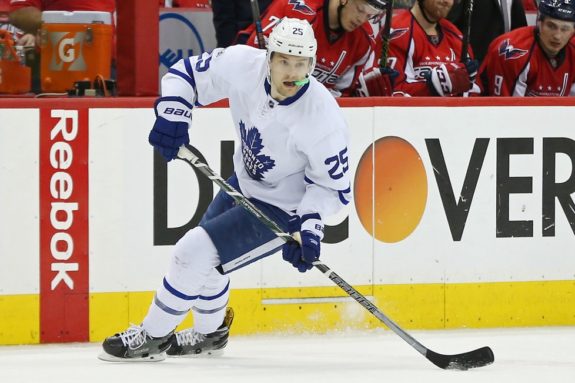 There was interest out of Chicago for van Riemsdyk but the prices got too high for the Blackhawks.
The Blackhawks are unlikely to sign pending unrestricted free agent James van Riemsdyk, multiple sources told The Athletic. The Blackhawks did inquire about van Riemsdyk this week during the interview period but likely aren't able to match what other teams are willing to offer. TSN's Frank Seravalli reported Friday that "upwards of eight teams" were still in the mix for van Riemsdyk.

source via "James van Riemsdyk likely out of Blackhawks' financial league" – Scott Powers – The Athletic – 06/30/18
Related: NHL Rumors: Rangers, Oilers, Tavares, More
O'Reilly and St. Louis?
Jim Thomas of STLTODAY.com wonders if the St. Louis Blues might try and make a move for center Ryan O'Reilly via trade. The Montreal Canadiens were also rumored to be interested but St. Louis feels like they need to make some sort of push after having struck out on John Tavares, Ilya Kovalchuk and with Paul Stastny likely re-signing in Winnipeg.
St. Louis might be out of luck with O'Reilly as well if Montreal is willing to pay the $7.5-million signing bonus due O'Reilly on July 1. The Blues are not speculated to be willing to pay that bonus.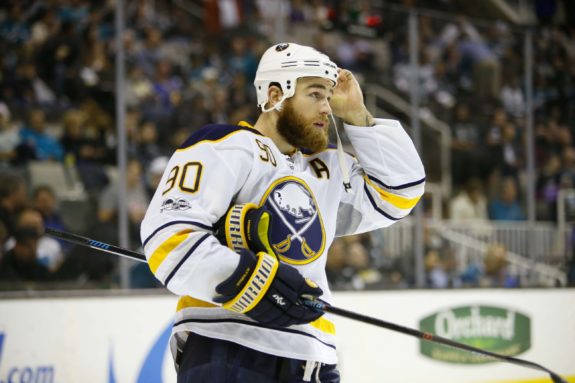 One of the names the Blues are still rumored to be in on is Patrick Maroon and the more the Blues strikeout, the more likely it is Maroon gets the kind of long-term, high-end deal he's been seeking.
Winnipeg Jets Clearing Space for Paul Stastny
The trade that saw Montreal acquire forward Joel Armia and goaltender Steve Mason appears to be the Winnipeg Jets clearing space to re-sign center Paul Stastny. Stastny is one of the highest-profile centers on the market and it appeared at first the Jets would lose him. The team is doing whatever it can for that not to be the case.
While Mason was immediately put on waivers by the Canadiens, the Jets are slowly bringing their roster salary down in hopes they can retain Stastny without having to move Bryan Little.
Related: Top 40 UFA's: Where They'll Sign
Mike Green and Thomas Vanek to Detroit Almost Done
The Detroit Red Wings appear to be successful in their bids to keep both Mike Green in town and attract Thomas Vanek to come back. TSN's Bob McKenzie is reporting Green's deal will be worth an AAV of $5.375M.
MAKING MOVES: Red Wings to re-sign D Mike Green, likely add G Jonathan Bernier, and potentially add F Thomas Vanek when free agency opens Sunday (via @DarrenDreger) https://t.co/dHBeDCtNNv #TSNHockey pic.twitter.com/eeWuKLUQ9k

— TSN Hockey (@TSNHockey) June 30, 2018
The Red Wings weren't willing to go more than two years on a new contract for Green and he seems to have settled into the idea of making more money for less term. Detroit hasn't shied away from publicly letting people know they wanted Vanek back and it also looks like they're going to sign goaltender Jonathan Bernier.
Related: NHL Rumors: Nash, Bernier, Lucic, More
 Notables: