The Detroit Red Wings have re-signed veteran defenseman Mike Green to a two-year contract extension worth $10.75 million, per TSN's Darren Dreger as well as Bob McKenzie. Green was set to be a free agent on July 1 but the Red Wings obviously liked what they had in Green and opted to keep him on board for a few more years through the 2019-20 season.
Green's AAV in DET is $5.375M. https://t.co/4fNOniDRum

— Bob McKenzie (@TSNBobMcKenzie) June 30, 2018
One of the better offensive defenders in the NHL, Green has made a name for himself for his ability to contribute on the scoresheet over his 13-year NHL career. A late first-round pick in 2004, Green started his career with the Washington Capitals and in his first 92 games split between the 2005-06 and 2006-07 seasons, Green only scored three goals and 15 points.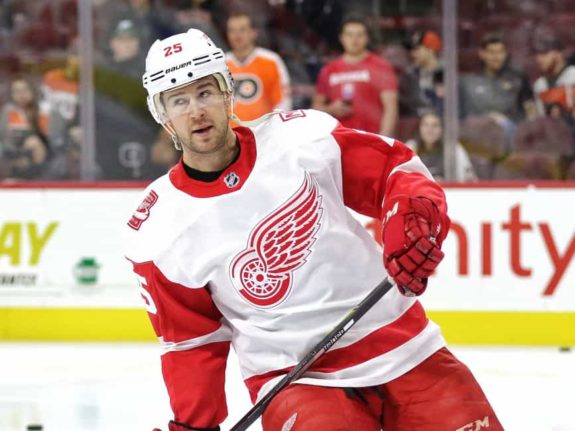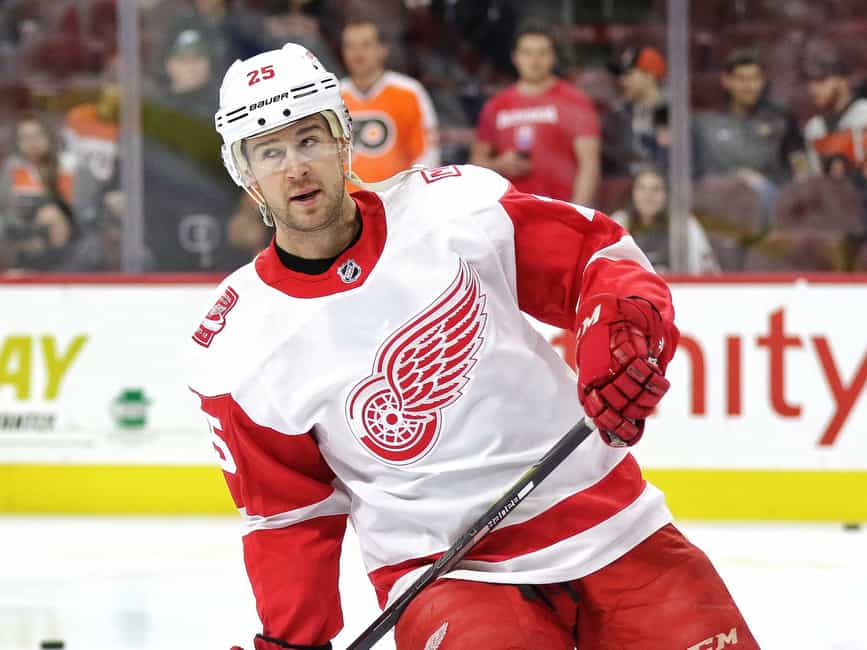 It wasn't until the 2007-08 season that Green really showed what he was all about when he scored 18 goals and 56 points in 82 games while adding another three goals and seven points in seven postseason games. That was only the beginning, however, as Green would go on to score a jaw-dropping 31 goals and 73 points as a defender in 2008-09 in only 68 games.
Doubling down on his 70-point seasons, Green would record a career-high 76 just one season later, including 19 goals in 75 games. While Green's numbers would be tamer from that point on with multiple respectable 30-point seasons, Green's ability to impact a game offensively hasn't died down.
Injuries Have Plagued Green
Unfortunately, for all the good that Green brings to a team offensively with things that aren't even measured on the score sheet, the big concern with him has always been his inability to remain healthy. Though he's played in 13 NHL seasons, he's only played in all 82 games one time. He's missed at least 10 games in seven of the last eight seasons he's played and it's been a major dark spot on his resume.
Despite the injuries – an obstacle that would impact the vast majority of players ability to consistently produce in the NHL, Green still scored eight goals and 33 points in 66 games last season as well as 14 goals just a season before. There's still a lot to like about Green and the Red Wings got him for similar value to what he likely would have gotten on the open market given the constant need for offensively gifted right-shot defenders in the NHL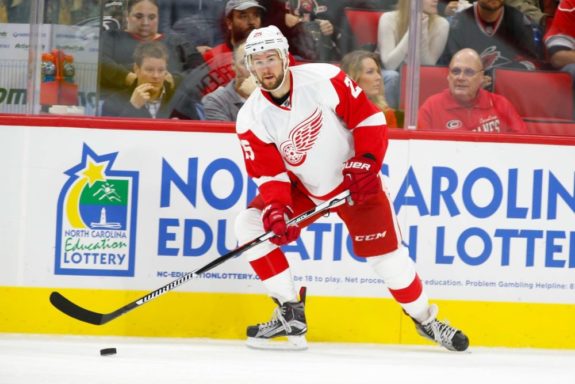 If the Red Wings are comfortable with what they saw from Green in his three seasons with the team since signing as a free agent in 2015-16 then it's reasonable that they were willing to give him this two-year deal as the term isn't anything too concerning. The cap hit on a team that is already struggling with multiple bad salaries is a conversation for a different day but the Red Wings are experiencing their first real spell of poor play under Ken Holland and are working on adapting accordingly.