In today's NHL rumors rundown, Erik Karlsson of the San Jose Sharks told the media that he has no desire to go through a rebuild. What does that mean for his future with the team? Meanwhile Nikita Kucherov returned to the ice for the Tampa Bay Lightning. Why is this a big deal, and why are some people causing a commotion over it? Would the Dallas Stars consider trading Anton Khudobin and is there any chance a team will claim David Backes or Jack Johnson from the waiver wire?
Karlsson Wants No Part of a Sharks' Rebuild
Speaking to the media, including Sheng Peng of San Jose Hockey Now, Karlsson stated that he is not at all interested in being part of rebuild and suggested he's been through that before in Ottawa. The comments are catching a lot of media attention because it's not clear what the Sharks future plans are, but the defenseman has a long-term deal with the team that is virtually untradeable.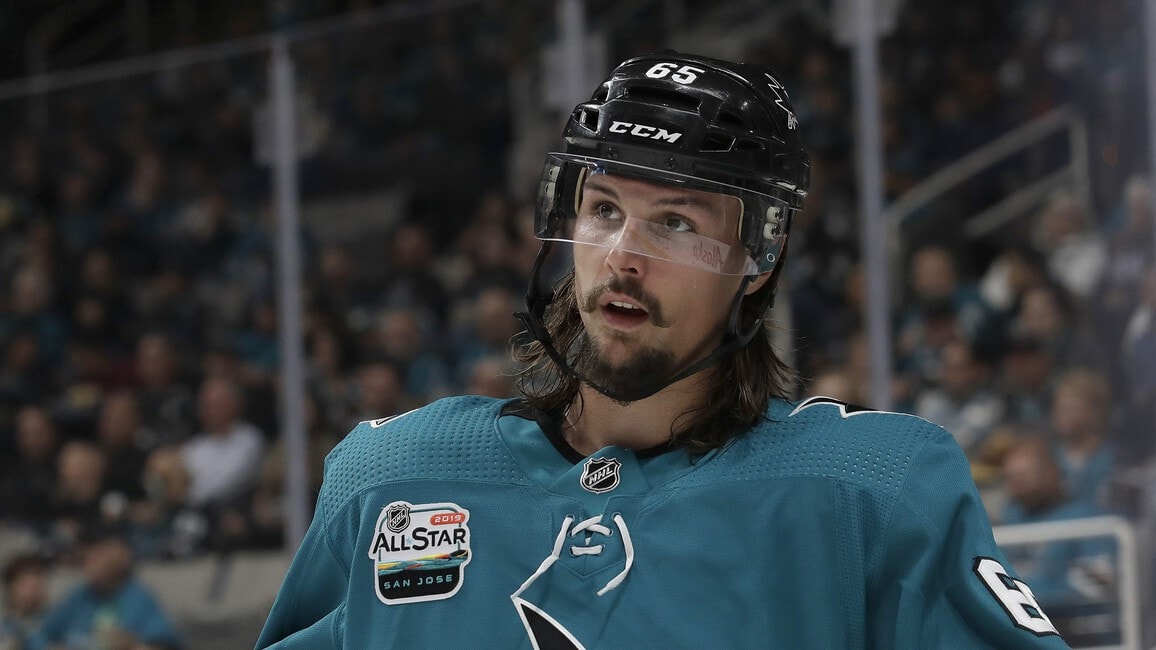 Karlsson did note that he thinks the team can use the group they have to improve. He said San Jose just needs "to find a way to build with the core that we have." Considering Karlsson likely signed with the Sharks to have a chance to win, it's hard to see this as anything more than the player hinting the team find a way to add players that can get the job done.
It is interesting that he compared the idea of a rebuild to his time in Ottawa. He was actually on some pretty good teams there. Does this mean Karlsson will ask for a trade if the Sharks decide to tear it all down? Maybe, but he certainly didn't say that.
Would Stars Trade Khudobin?
The Dallas Morning News' Matthew DeFranks wondered who the Stars would be willing to move if they become sellers over the next two-to-three weeks. He mentioned names like Andrew Cogliano, Blake Comeau and Jamie Oleksiak, but didn't figure any of them would fetch much more than "maybe a mid-round pick".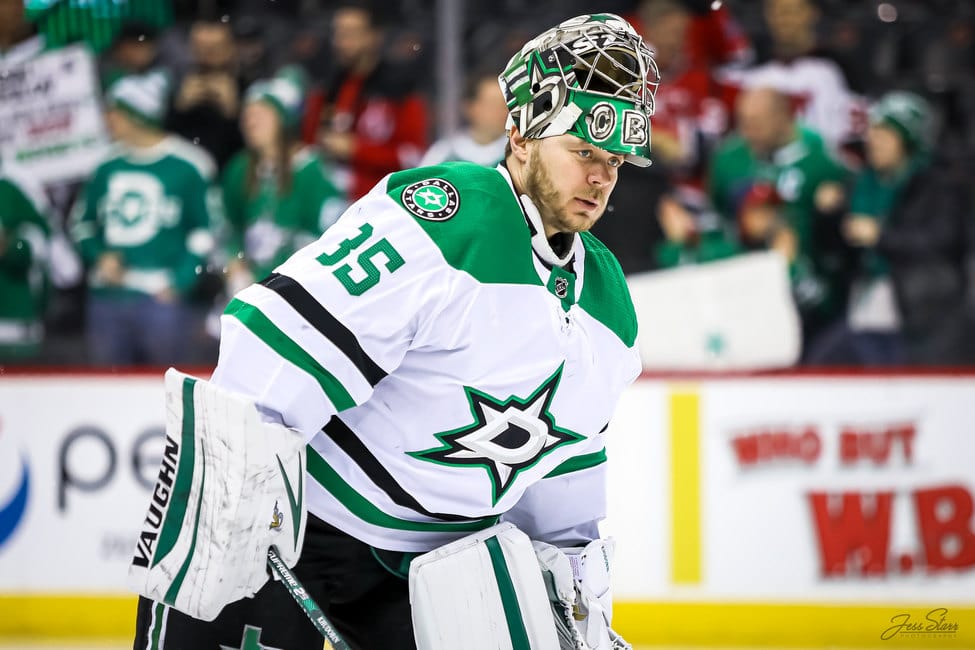 He also tossed out two more interesting names. First was Anton Khudobin who he didn't think the Stars would want to risk losing to the Seattle Kraken in this summer's expansion draft. Second was John Klingberg, who DeFranks figures would fetch "a sizeable package of picks and prospects."
DeFranks writes of a Khudobin trade:
The Stars will (likely) have Ben Bishop back by the trade deadline. Jake Oettinger has played well as a backup this season. If the Stars think Seattle selects Khudobin in the expansion draft, might they try to get something in return instead of coming away empty-handed? Landon Bow and Colton Point would still fulfill the goalie requirement for the expansion draft even without exposing Khudobin.

source – 'Matt's Mail: What is the Dallas Stars' path forward if their season doesn't improve? – Matthew DeFranks – 03/12/2021
Related: Oilers News & Rumors: McDavid, Jones, Merzlikins, Nugent-Hopkins, Barrie, More
Kucherov's Return to Practice Causing a Stir
Kucherov did some light work with the Lightning in practice this weekend and his return has caught a lot of people off guard. Many are wondering what the Lightning will do if the forward is ready to return sooner than expected.
The Lightning will have a big salary cap issue on their hands if they have to activate him off LTIR at all this season. That he's already skating, many are asking if it will really take another two months for him to be ready to return. Arpon Basu of the Athletic: "Just asking, but what happens if Kucherov is healthy ahead of schedule? Would the Lightning be allowed to keep a healthy Kucherov out of the lineup for cap reasons and then add him for the playoffs?"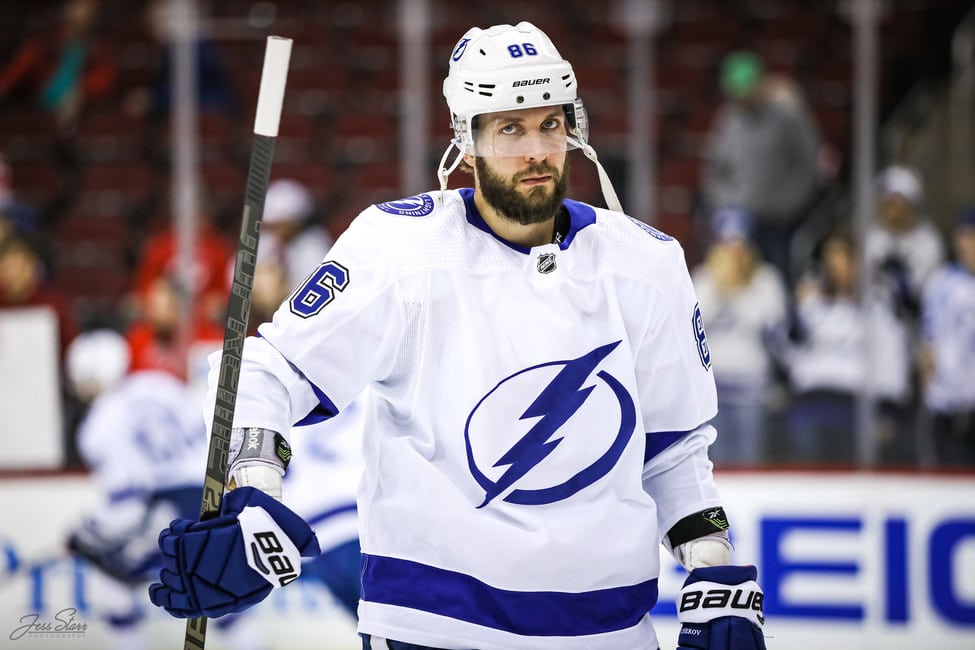 Pierre LeBrun responded and said the Lightning would be obliged to make room for him or in theory they can't use him. He added that if they can't find the room, they may not have access to him during the playoffs. LeBrun doesn't think the Lightning are trying to get away with anything here as, "The league is watching."
Not everyone agrees. Dejan Kovacevic, a columnist for the Pittsburgh Penguins writes, "Yeah, no, this stinks of cheating. Can't manipulate LTIR to be cap compliant. If Kucherov stays on the ice for a regular practice, as he did, he isn't two months away from being ready. Where's the NHL on this?"
Backes and Johnson Placed on Waivers
According to a report from NHL insider Elliotte Friedman, the New York Rangers and the Anaheim Ducks both placed veteran players on waivers today. The Rangers demoted defenseman Jack Johnson and the Ducks elected to waive forward David Backes.
Like most times we've seen this move from other teams, this is a play to get the players on their respective taxi squads and each team is betting that no other NHL club will make a claim thanks to their higher salaries.
---
---