In today's NHL rumors rundown, there is a lot of chatter following the end of the NHL Trade Deadline about deals that almost happened and some that fell apart in the final moments. Included in that discussion was a deal that was close between the Pittsburgh Penguins and Vancouver Canucks.
---
---
There was also talk that the Philadelphia Flyers were working on a deal for James van Riemsdyk that fell apart. Why did the Toronto Maple Leafs make another deal on the deadline day?
What Happened Between the Canucks and Penguins
Elliotte Friedman said on 32 Thoughts that he believes Canucks' GM Patrik Allvin is telling the truth when he says that the Canucks never got an offer for J.T. Miller. Friedman said that was semantics because there had been conversations and a conceptual offer for the forward. "I think they talked about it. Here's the problem. I think Vancouver wanted a young center and Pittsburgh doesn't have one of those." He said the two sides were willing to talk about a trade but they weren't necessarily talking about making trades for each other's players.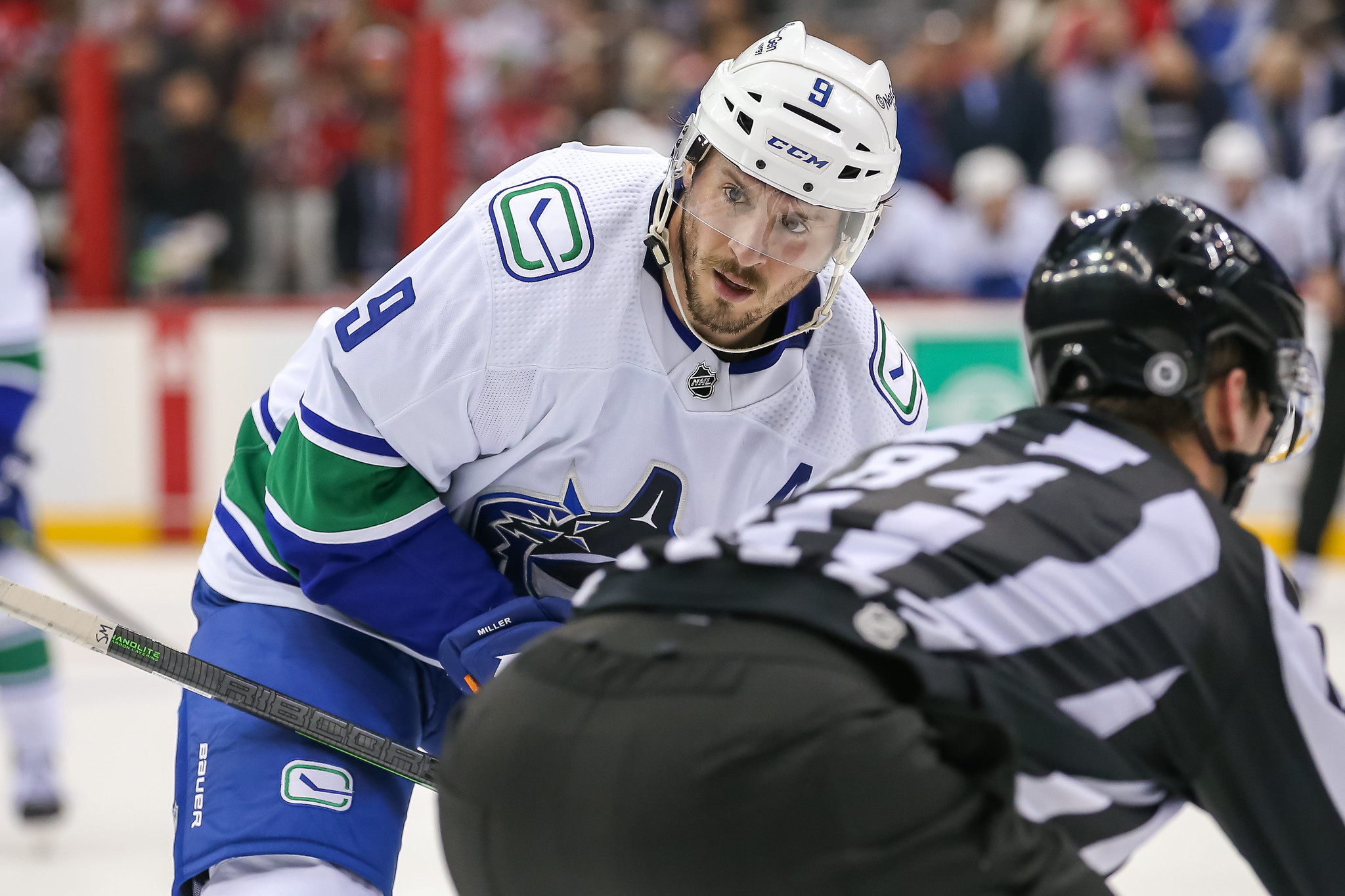 Friedman said the pending deal was incredibly complicated and would have likely included a third team and that the Canucks would have had to do some extra leg work to move players they got in the deal that they didn't actually want. He said the two teams wanted to dance, but couldn't agree on what song to dance to.
Friedman thinks this is a deal that could be discussed again in the offseason. "It's going to be really hard to do. It probably needs one more team, maybe two, but we'll see." Ultimately, the deal didn't happen because of the other dominos that would have had to fall after the trade and both teams couldn't work that out.
Why Didn't Flyers Trade van Riemsdyk?
NBC Sports Philadelphia's Jordan Hall was among those who reported that Flyers general manager Chuck Fletcher had been speaking with teams for weeks leading up to Friday's deadline about players he was willing to move, including James van Riemsdyk. Hall also cited Fletcher who said after the deadline past that he didn't get an offer for van Riemsdyk until 1:40 pm ET on deadline day.
---
Latest News & Highlights
---
The offer was conditional on that team moving one of their forwards to another team in order to finalize the deal for van Riemsdyk. That didn't happen and the deal fell apart. Rumors are that the Detroit Red Wings were the team the Flyers were talking to but it's not clear exactly where Detroit was involved. Speculation was that they could have been a third-party broker in all of this as GM Steve Yzerman said the Red Wings weren't buyers and it makes little sense that they would be interested in van Riemsdyk as a rental. The Seattle Kraken might have been the other team involved here.
Friedman said he needed to "eat a bit of a sh– sandwich". He said he thought the deal was done so he reported it. He quickly realized the deal wasn't done. Friedman believes that a number of teams told the Flyers they'd have interest in van Riemsdyk if their other plans fell through. Most of those teams got the No. 1 target they were looking for and Friedman said that he had a source dispute about how much Seattle was really in it.
The Flyers were rumored to be ready to move a number of players and didn't move any of them. Friedman believes there could be something to Kevin Hayes and the Columbus Blue Jackets in the summer.
Maple Leafs Wanted to Keep Room Open for Knies
TSN's Chris Johnston reported after the deadline passed that the Maple Leafs didn't make any additions yesterday so they would have enough salary cap space to activate Murray from the LTIR and sign Matthew Knies to an entry-level contract when his college season is over.