In today's NHL rumors rundown, the Toronto Maple Leafs find themselves on the verge of elimination. What happens if they are swept by the Florida Panthers in four games? Meanwhile, Bill Guerin talks about plans in Minnesota. The San Jose Sharks don't sound like they are willing to move their pick in the NHL Draft. Finally, it looks like the Edmonton Oilers are going back to Stuart Skinner in net.
End of an Era for Maple Leafs Fans
Sean McIndoe wrote an interesting piece in The Athletic today talking about how this is the end of an era for the Toronto Maple Leafs. Regardless of what happens in this series now against the Florida Panthers, it's all about to change in Toronto. Either the Leafs lose and the roster is overhauled, with potential coaching changes and management moves, or the team puts up a massive fight and maybe even comes back to win the series and their reputation as a team that is "always playing down to the moment."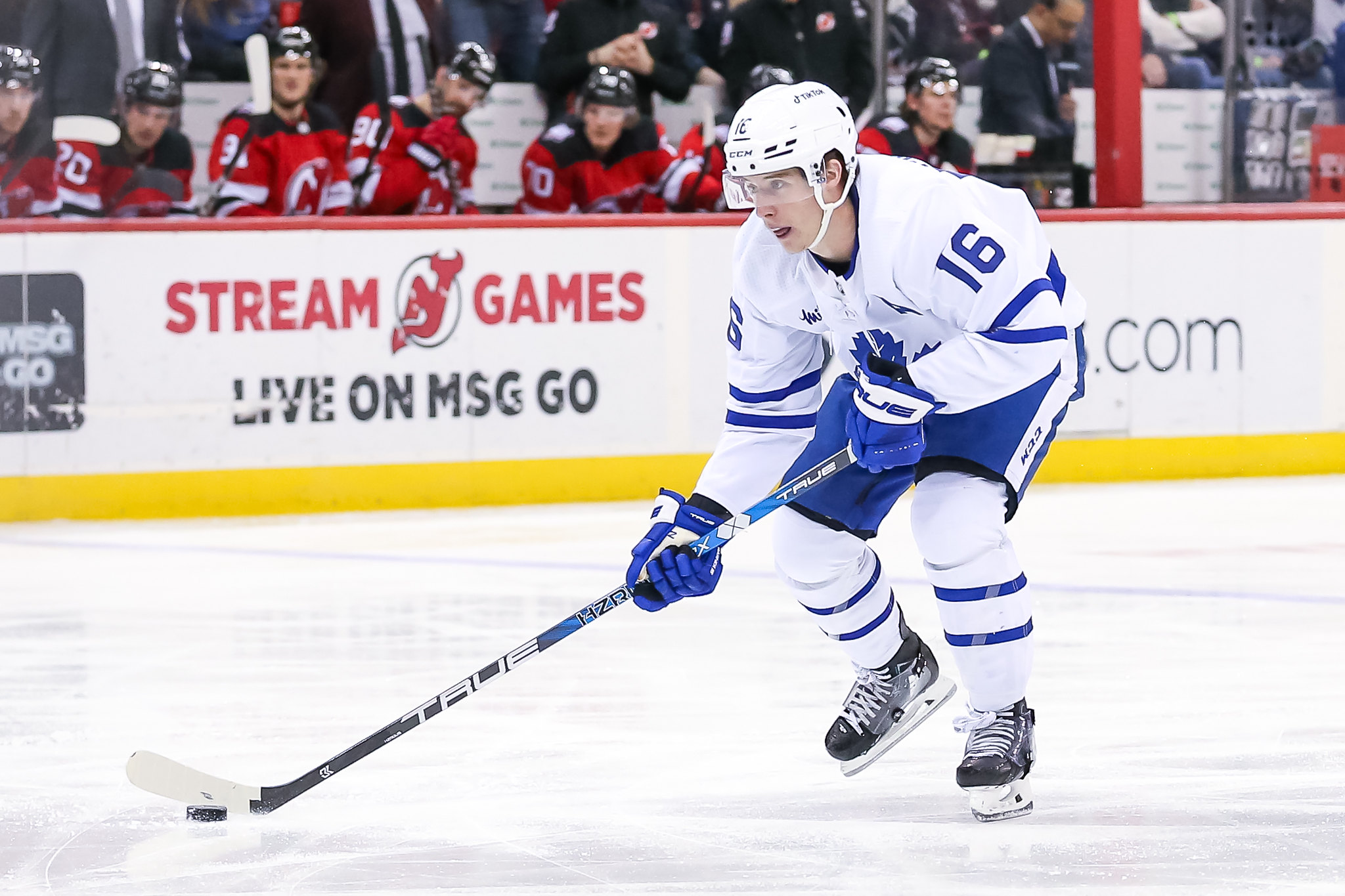 If the Maple Leafs lose in four straight, there is an expectation that the roster will look different next season. Mitch Marner, who villainized the media in a recent scrum is among those rumored to be a name fans will watch closely if the Leafs are booted. He snapped at reporters, saying "We don't care what you guys say, we don't listen to you guys outside of this locker room. We're just focused on ourselves."
Related: Bruins News & Rumors: Sweeney, Clifton, Lohrei & Charles Barkley
Sheldon Keefe is keeping Auston Matthews and Marner together and on the same line for Game 4 versus the Panthers. He's hoping the stars step up in a major way and if the Leafs go down, they will go down with their best guys having failed to produce alongside each other. Mark Masters of TSN notes that Keefe's philosophy heading into tonight's must-win Game 4 is to 'put your best group forward and let them play'. They'll be no excuses if they come up short and the consequences could be felt in the offseason.
---
---
Elliotte Friedman said during the 32 Thoughts Podcast, "If they lose Wednesday, there are major consequences." He adds that this is different than in years past because of contracts coming due that weren't up when they had to make tough decisions in the past.
Dean Evason Safe in Minnesota
Guerin talked about how he's not looking to make a coaching change for the Wild after a disappointing end to the NHL season. He suggested that Dean Evason was safe and that he's learning as an NHL coach and improving all the time.
---
Latest News & Highlights
---
Guerin explained:
He hasn't gotten past the first round. But I look back at the good stuff that he's done. He's coached a team that's missing two big players because of the cap hits. It's not an excuse, but a fact. He's coached that team to back-to-back 100-point seasons and got us to the playoffs. That's pretty good. 

source -'Wild GM Bill Guerin on why Dean Evason is safe, Vegas regrets, Filip Gustavsson's contract, more' – JOey Smith and Michael Russo – The Athletic – 05/10/2023
Guerin also noted that he's confident they'll get a contract extension finalized with goaltender Filip Gustavsson and that he wants Ryan Reaves to return to the team next season. He's also planning to have a conversation with Alex Goligoski about his future with the team.
Sharks Will Stick With No. 4 Pick
According to Shen Peng, when GM Mike Grier was asked if there was any chance he might move the No. 4 overall pick in this summer's NHL Draft, Grier responded that it would a "significant offer" to trade the pick. Grier suggested that the price to move up in this year's draft was going to be significant for any team and hinted the top two picks are locked. San Jose is going to get a good player at No. 4 and one that could potentially play in the NHL next season.
Skinner Getting the Start For the Oilers
It appears goaltender Stuart Skinner is getting the start for the Oilers in Game 4 versus the Vegas Golden Knights. Skinner was pulled in Game 3 and Jack Campbell played well — the second time he's done so in a backup role — but Skinner is the guy head coach Jay Woodcroft has the most trust in to keep the Oilers in this series against Vegas.