In today's NHL rumors rundown, it is being reported that Mitch Marner might be the most likely trade candidate from Toronto's "core four". Meanwhile, the Calgary Flames have refused to let the Pittsburgh Penguins interview Brad Treliving, the citizens of Tempe, AZ voted down a new arena, and there is already one player being linked to the Edmonton Oilers following their elimination from the playoffs.
Marner the Likeliest "Core Four" Forward to Be Shopped
Pierre LeBrun of The Athletic writes that if Kyle Dubas is retained by the Toronto Maple Leafs as general manager, Dubas' comments that he's ready to trade one of this "core four" means that Mitch Marner is the most likely to be shopped during the offseason. LeBrun cites the comments Dubas made about the Matthew Tkachuk trade to Florida and suggested that Marner is the easiest of all the forwards to move because of his contract and how many teams will be intrigued by the possibility of adding him.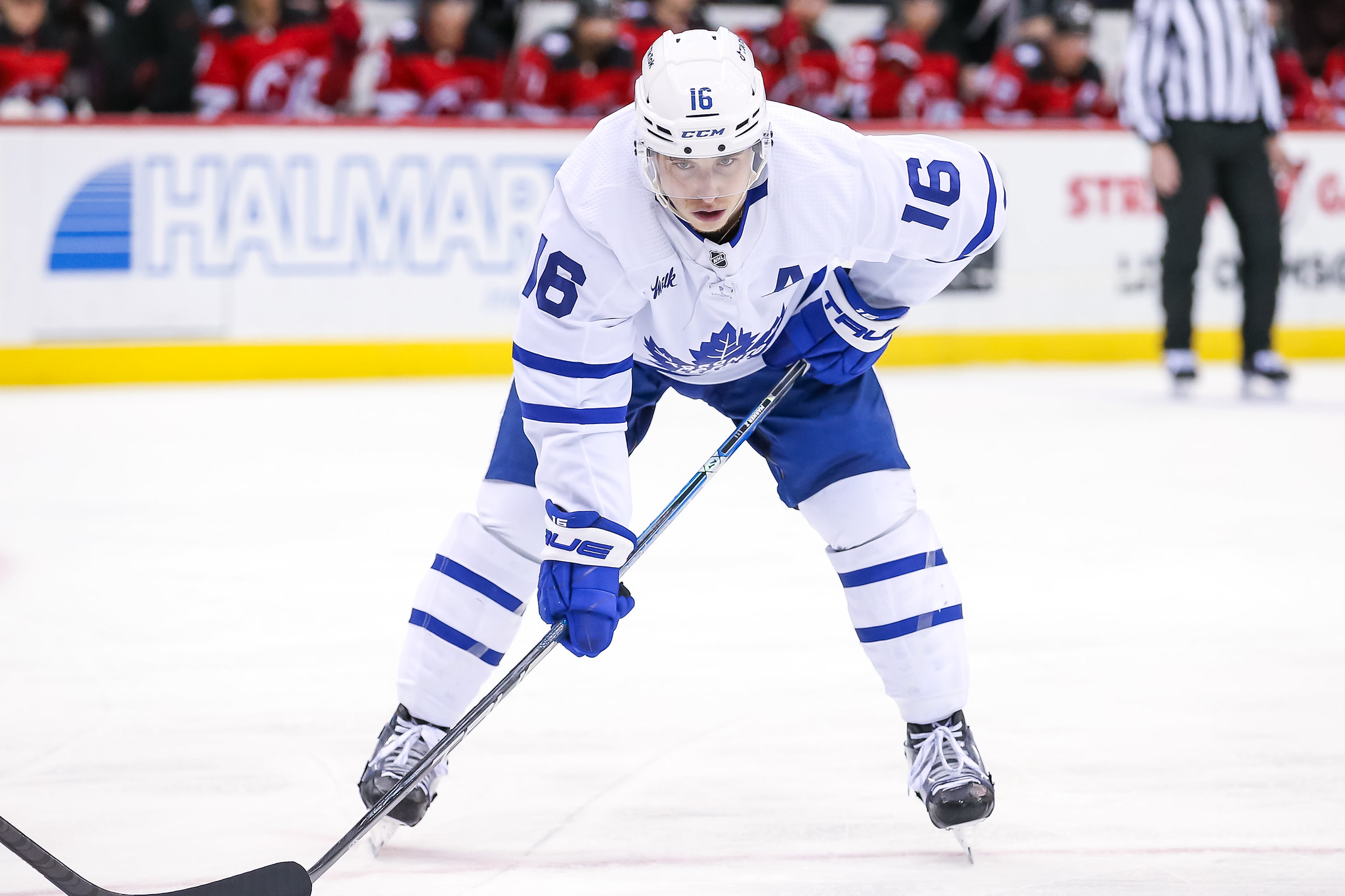 LeBrun writes,
But what would entice the Leafs to move a player of Marner's immense talent? What would it take for them to consider it a franchise-forwarding deal? To me, that's a deal that has to at least net a top-pairing defenseman.

source – 'LeBrun: NHL offseason in full swing, with big changes coming for Penguins and Maple Leafs' – Pierre LeBrun – The Athletic – 05/16/2023
He noted that he doesn't see a particular player the Leafs might target, but noted that no one expected the Tkachuk trade to garner a return of Jonathan Huberdeau and MacKenzie Weegar, so anything is possible.
Flames Refuse to Let Penguins Interview Treliving
LeBrun also reports that the Calgary Flames have specifically denied the Penguins access to interview Brad Treliving about their vacant GM position. The Penguins have begun interviews, talking to names like Marc Bergevin, Eric Tulsky, Jason Karmanos, and Peter Chiarelli. They have another round of interviews scheduled for this week.
---
Latest News & Highlights
---
They want to speak with Treliving too, but LeBrun explains:
I was also told the Penguins wanted to include Brad Treliving as part of their first wave of Zoom interviews but the Flames denied them permission, apparently telling Pittsburgh it would have to wait until Treliving's contract expired June 30 — which, well, is a little bizarre of the Flames if you ask me. Treliving is leaving the organization, so why would they care?
It sounds like the Flames are still bitter over Treliving's decision to leave the organization, especially in light of the fact they fired head coach Darryl Sutter and lost both guys.
Coyotes Might Be Moving After Tempe Vote
Voters in Tempe have rejected all three measures for the Arizona Coyotes' $2.1 billion arena project, per unofficial results. In other words, despite the new arena project being free to taxpayers, they have voted down a new building going there. CEO Xavier Gutierrez is expected to address the media tonight and there is now talk that the NHL is going to speak with the organization about what comes next. A relocation could be among the things discussed.
Darren Dreger writes, "Utah Jazz owner, Ryan Smith has publicly expressed interest in an NHL team. Could Salt Lake City become a relocation target? Relocation fees are significant." He adds that Houston and Atlanta are also potential expansion areas down the road with much larger expansion dollars. Dreger notes, "What is likely best for all, is the Coyotes and Suns partner on a new building. The cost of renovating a building that has just been renovated may be too expensive."
Related: Devils News & Rumors: Bratt, Hamilton, Ruff & More
If the team were to stay in Arizona, Elliotte Friedman agrees with the idea of an arena renovation. He said during the latest 32 Thoughts Podcast, "I wouldn't be surprised if Gary Bettman and the NHL, if they haven't already, meet with him to gauge his interest in supporting the idea of turning the Suns' current rink into a facility that can also support the Coyotes."
Could Oilers Target Damon Severson?
Dennis King writes, "Lots of talk about the Oilers and Damon Severson who we can guess will be partnered with [Darnell] Nurse. What are his microstats? Anyone playing with Nurse has to be good with zone entry denials and first passes out of their zone." If this report is accurate, it means the Oilers are contemplating trading Cody Ceci.
---
---
In other Oilers news, Bob Nicholson has shot down rumors of him stepping down amidst rumors of a general manager change and promotion for Ken Holland, and there is talk that Warren Foegele, Evander Kane, and other Oilers were dealing with fairly serious injuries during the postseason.