For the first time in a long time, the Ottawa Senators are having to think about the NHL's salary cap ceiling. After years of being a low-spending, mediocre team, things have finally turned around as they exit their painful rebuild.
With the sale of the team coming very soon, the new ownership group will have the desire to bring meaningful hockey back to the city of Ottawa. In preparation for the sale, the Senators began a true commitment to the group that they have by locking up Brady Tkachuk, Josh Norris and Tim Stutzle long-term, joining the longest-tenured Senator, Thomas Chabot.
After major acquisitions in Alex DeBrincat, Jakob Chychrun, and Claude Giroux, the Senators are faced with salary troubles and decisions to make already, and they haven't even reached the playoffs yet. This is not saying that having these questions is a bad thing at this point because it does show true dedication to building a strong team and having all of the core players locked up is crucial.
With DeBrincat's contract coming up this summer, which may come in at a one-year, $9 million contract if his qualifying offer is the path the two parties go down, the Senators need to act fast to fit the star winger under the cap. Even if he takes a bit of a discount after a down year by his standards, an $8 million contract will be hard to fit on the books. With that being said, there are a few players the Senators could look to move out to make some more cap space this summer.
Alex DeBrincat
I know, the whole point of moving money out is to be able to keep DeBrincat, and I think it would be foolish to trade a player of his caliber at this point of the rebuild, and the odds of Ottawa getting back the value they paid for him are low. Not only that, but if they trade him, they will be immediately looking to fill that hole on the left side, and they don't have anybody internally that can make that jump quite yet.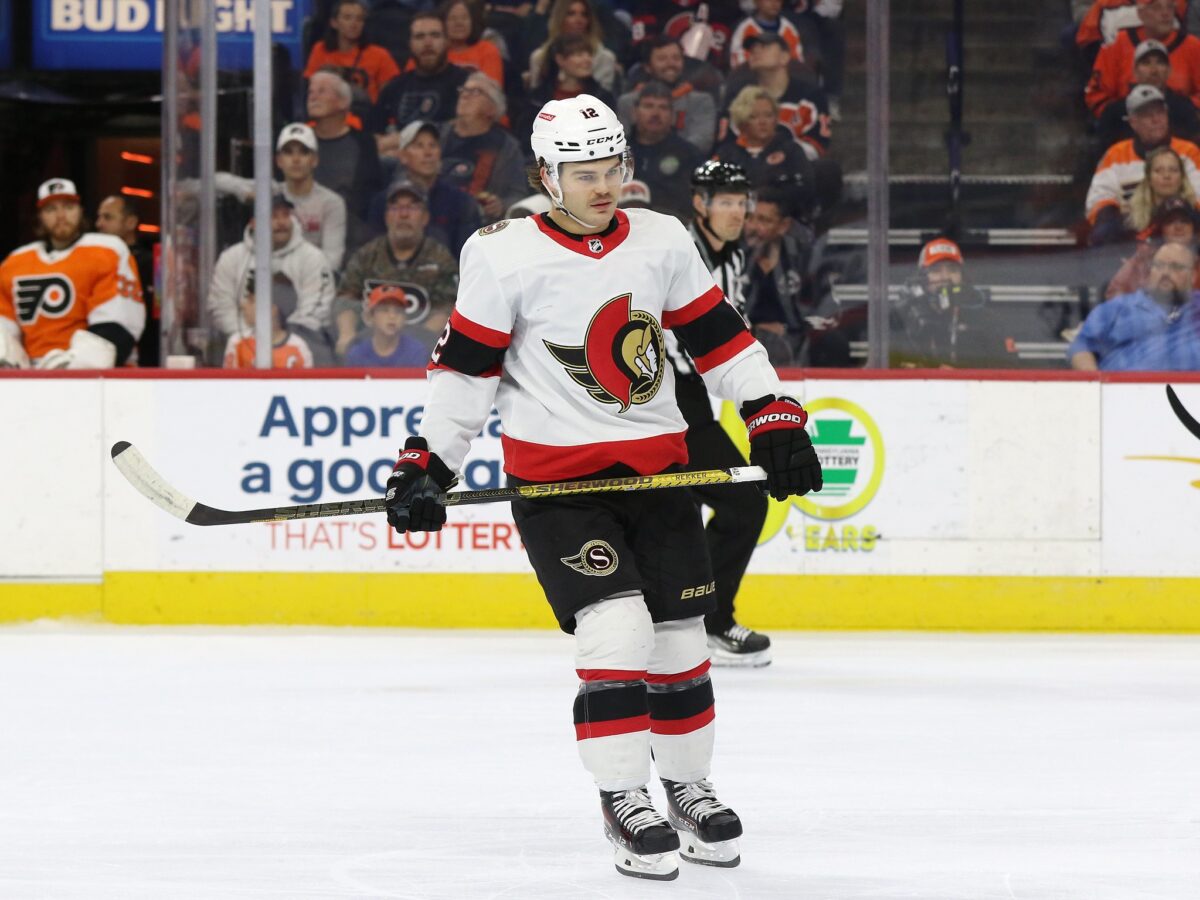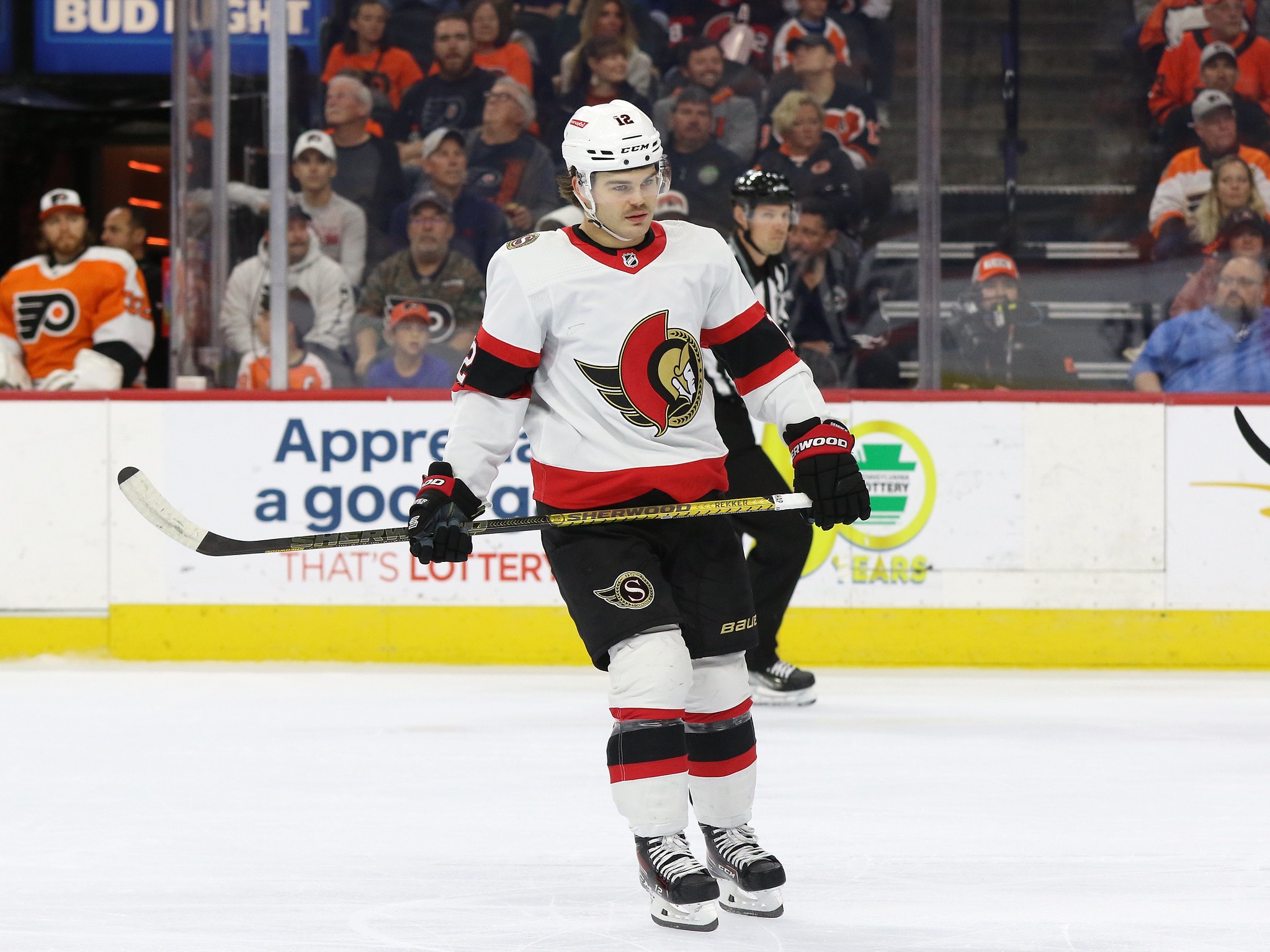 Plenty of teams would have interest in DeBrincat, and clearing the money that he would be signing for this summer could allow the Senators to look to add depth and an upgrade in net, but again, they would then need to fill the void. There is next to no scenario that there is a trade out there that would make the Senators better, but if there is, it is Pierre Dorion's job to find it.
Related: Ottawa Senators 2022-23 Prospect Awards
DeBrincat has not expressed his intentions regarding his next contract yet but agreed to have his mind made up by the draft, giving Dorion the opportunity to either trade him for draft capital or make a move prior to free agency. Either way, the clock is ticking on the decision of DeBrincat's tenure in Ottawa.
Mathieu Joseph
Mathieu Joseph is fresh off of his first year of a four-year extension worth $2.95 million per season. While that isn't a bank-breaking contract, he didn't play anywhere close to that value this past season. Injuries and inconsistencies in the lineup may have hurt his game a bit, and some mid-season drama with the team may not have helped either. While his point-per-game performance at the tail end of the 2021-22 season was impressive, that isn't what earned him that deal.
It was a risky contract the moment it was handed out, and I think Dorion was committing to Joseph in hopes that it would help ease the pain of trading fan-favorite Nick Paul.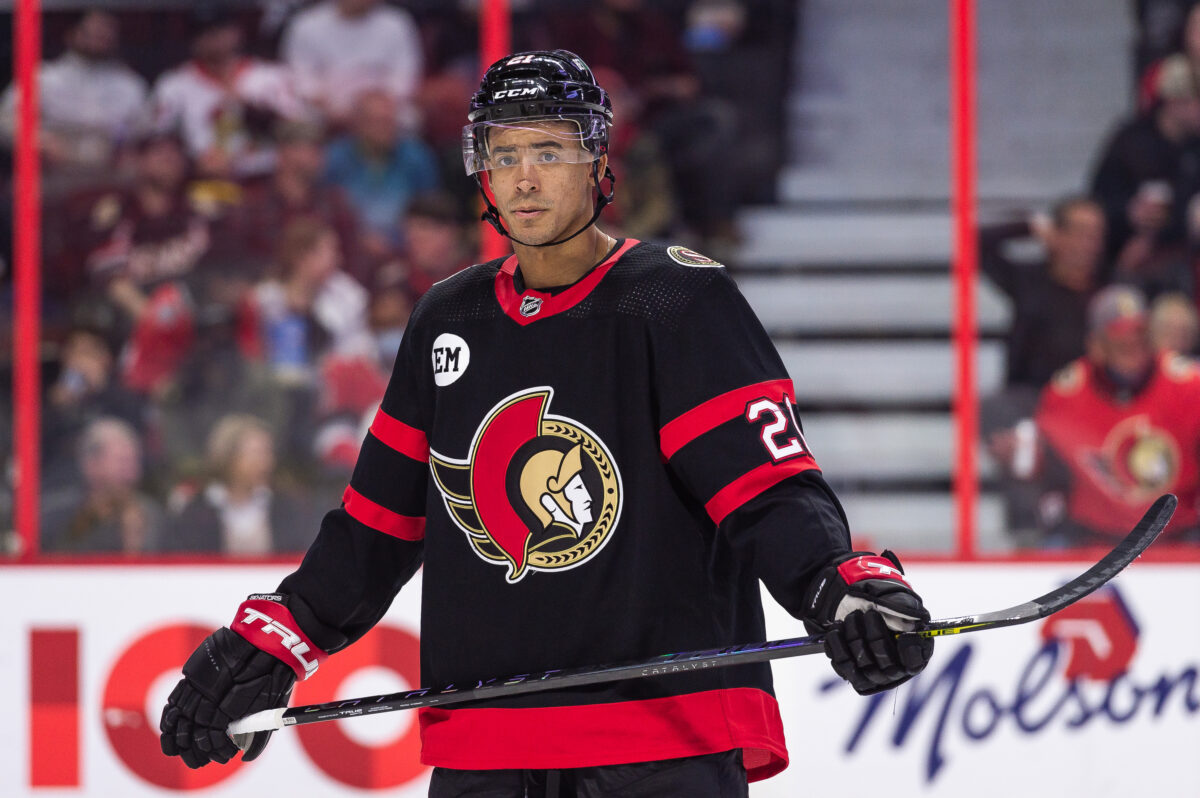 Joseph's contract isn't anywhere near the worst in the league, but his role on this team is to be an energetic, defensively reliable bottom-six winger who can chip in offensively. Throughout the 2022-23 season, he didn't record a single even-strength goal. He notched two on the penalty kill and one on the second power play unit, and that was it. He wasn't acquired for his offense, but you need more than that from a player making as much as he is.
---
Latest News & Highlights
---
I don't think trading him to a team will cost the Senators assets like the Nikita Zaitsev and Matt Murray trades, but they won't get much of a return. His contract value certainly does give them some breathing room to upgrade the two positions already mentioned, but moving Joseph may end up creating another hole to fill.
Artem Zub
This may be a tough pill to swallow. Artem Zub came into Ottawa as a free agent out of Russia and instantly became a fan-favorite. The boo-like "Zub" cheers at the Canadian Tire Center when he touches the puck are a huge part of the atmosphere, and everybody loves it.
Zub's first season in Ottawa was a pretty typical transition season for a new player from overseas. He showed flashes of excellence but also was clearly struggling in the new league at times. In his second year, he was fantastic. He was arguably the Senators' best defenseman. He was defensively solid and physical and could make an impact offensively. This year, he took a pretty sizable step back. His worst year in the NHL for sure, and with a four-year contract worth $4.6 million per season kicking in this summer, does Dorion look to get out from under that already?
Look, I am not saying he isn't worth the money. I think, even in the down year that he had, that is just barely above the value that he was worth. He is a solid defenseman. But with Chabot, Chychrun, Jake Sanderson, and the much more affordable Erik Brannstrom, do they look at utilizing those four as the top-four and move on from Zub? Nothing is impossible.
The return he could fetch would be interesting. He is a right-shot defenseman that many teams value and his playstyle is exactly what many want. I think the Senators are better off keeping him and finding money elsewhere, but you can't say that this move is 100 percent off the table.
Just Winging It Could Be Risky
If the Senators decide to just wait and see what DeBrincat does, and then don't move any assets out to clear space, things could get dicey. They will be forced to look for less valuable depth and goaltending options, and in a year that they need to take a big step, it could cost Dorion his job.