In today's NHL rumors rundown, the Pittsburgh Penguins are narrowing down their candidates when it comes to their next GM, but reports are they'll reach out to the Toronto Maple Leafs about speaking with Kyle Dubas. Meanwhile, one scribe details some of the behind-the-scenes reasons the relationship between Dubas and Brendan Shanahan fell apart. Could the Maple Leafs' top target for GM be someone who is under contract with another team?
Penguins Want to Speak with Kyle Dubas
Elliotte Friedman noted during Saturday night's Hockey Night in Canada broadcast that it is expected that the Penguins will reach out to Kyle Dubas about his interest in becoming their GM. Friedman noted, "Pittsburgh is deep in their search and there was a chance we could know next week, at the very least I think they're going to reach out and ask and see, gauge what his interest is." He adds, "I don't know what the answer to that question is but I do think the Penguins are at least going to reach out to get permission to talk to him to see where he is."
More Behind-The-Scenes Maple Leafs Speculation
Friedman also said that Dubas led an executive meeting with Maple Leafs' staff on the Wednesday before things hit the fan which everyone assumed was a sign he was staying. One of the things he talked about was streamlining the process of getting decisions made and that there were too many hoops to jump through and too many people that had to approve things before they could get done. He doesn't think Dubas was trying to cut out Shanahan, but he wanted to make things run faster.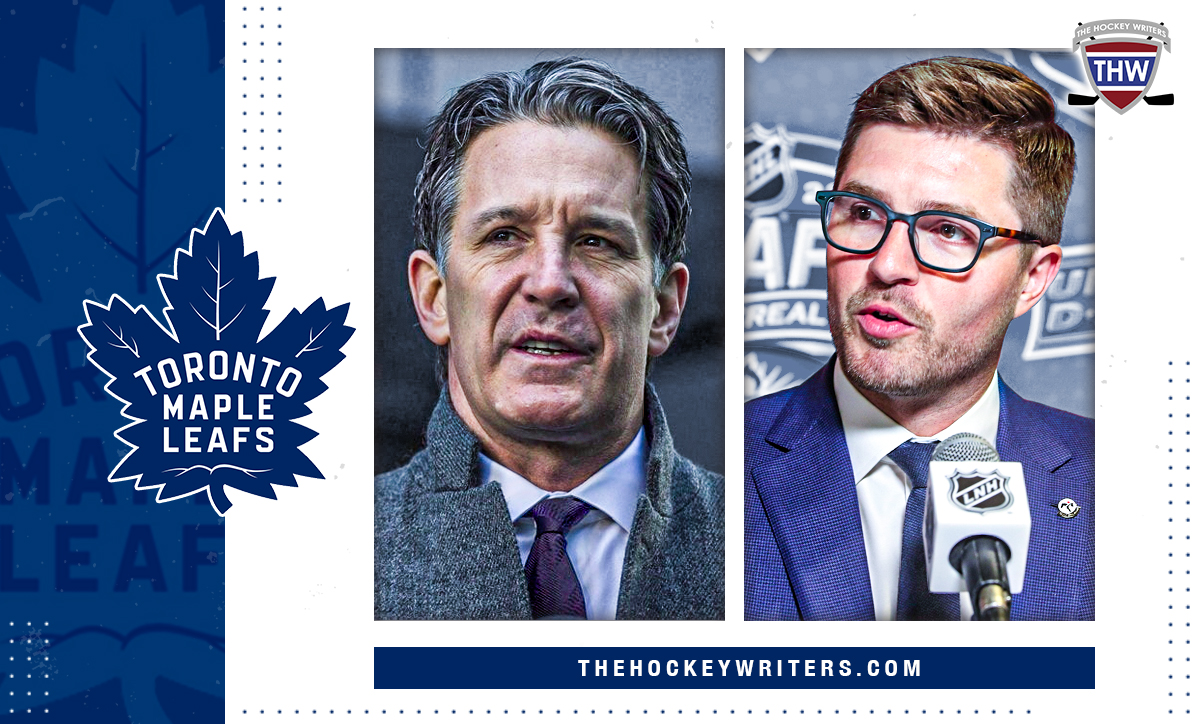 James Mirtle reported in a piece for The Athletic that there was friction between Dubas and Shanahan and based on Mirtle's comments, it wouldn't be surprising if Dubas was trying to create an environment where Shanahan was not so hands-on. He wrote:
As reported previously in the aftermath of the Leafs elimination, Shanahan and Dubas had been at odds for a while. On Friday, more details emerged on that front. Multiple sources close to the team said that Shanahan had blocked transactions that Dubas wanted to make at key points in the past several seasons, creating frustration in parts of the management group. Shanahan had also at times dictated certain moves he wanted made that Dubas didn't agree with.

source – 'Mirtle: With Kyle Dubas gone, prepare for more Maple Leafs front-office fallout' – James Mirtle – The Athletic – 05/20/2023
Shanahan almost always won out when the two sides butted heads and "in some cases, the moves that weren't made could have improved the Leafs' ability to advance further in the playoffs." Mirtle adds that Dubas' desire for greater autonomy was one of the untold reasons for how things fell apart in the last few days.
Related: Did Dubas Overplay His Hand or Was Shanahan Heartless?
Friedman also noted that it doesn't appear likely Auston Matthews will sign an extension by July 1. That means the Leafs could potentially face a tough decision regarding either a trade or letting him play out the season without the guarantee of an extension.
Sheldon Keefe Likely Being Fired
Mirtle adds that one of the things that Dubas apparently talked about early in negotiations before they fell apart was the status of head coach Sheldon Keefe. "It's likely Dubas was told then that Keefe would (or should) be a casualty during an offseason that all involved agreed required significant change."
---
Latest News & Highlights
---
The board of MLSE was concerned Dubas wasn't going to be willing to fire a coach he is very close to, or make changes to the roster, removing players who have gotten "too comfortable" playing for the current coach.
Blues' Doug Armstrong of Interest to Maple Leafs
There were reports floated around on Saturday that noted the Maple Leafs would be keenly interested in Doug Armstrong as their next GM if Armstrong could get out of his deal with the St. Louis Blues. David Alter of SI.com wrote, "You look at the list of names of guys with GM experience and it's limited for sure. The guy they would probably want that they likely can't get right now that hits their criteria: Doug Armstrong." Don't expect there to be much happening on that front.
---
---
Andy Strickland wrote: On Doug Armstrong, arguably the best GM in the #NHL, mentioned as a GM candidate for the Maple Leafs. I wouldn't anticipate him responding publicly to any reports or rumors. But the idea of Army working under a President, in this case Brendan Shanahan, is a very unlikely scenario."
Armstrong just recently signed a contract extension with the Blues, so it seems unlikely at best he would be available to Toronto.