In today's NHL rumors rundown, there are coaching updates coming out of both Washington and New York where the Capitals and Rangers are set to announce their recent hires. Meanwhile, the Dallas Stars are out of the playoffs. What are their offseason plans and are they stuck with their older, less productive players? Kyle Dubas is reportedly leaning towards taking the job in Pittsburgh and potential GMs want to know about the "core four" in Toronto.
Capitals Hire Spencer Carbery
The Washington Capitals are set to announce Spencer Carbery as their new head coach, reports Sportsnet's Elliotte Friedman on Tuesday morning. Carbery's appointment as the 20th head coach in Capitals history comes after the team's disappointing 2022-23 season, where they failed to qualify for the Stanley Cup Playoffs for the first time in nine years.
Carbery's experience as the Toronto Maple Leafs' power play coach for two seasons showcased his ability to optimize player performance and with Alex Ovechkin striving to reach the NHL's all-time goals record, along with Cabery's previous experience with Capitals prospects who are coming out of the Hershey Bear's system — where Carbery was the head coach between 2018 to 2021 — he makes a lot of sense.

Pierre LeBrun tweeted, "It's a four-year deal for Carbery, who drew a lot of attention, also interviewing with 3 other teams including the Ducks and Rangers. But Washington always made the most sense where he was once AHL coach in the organization."
Rangers Likely to Hire Peter Laviolette
We reported a couple of days ago that Peter Laviolette was likely the frontrunner for the Rangers' head coaching job. Kyle Hall of Bally Sports tweets that the Rangers have interviewed Laviolette, Mike Babcock, Carbery, and Patrick Roy as potential head coaches. With Carbery off the list, a Laviolette hire becomes even more likely.
Related: Rangers News & Rumors: Will Laviolette Be the Next Head Coach?
Hall adds that the Rangers "Have permission to interview Jay Leach this week. Have to assume Drury has touched base with Kris Knoblauch as well."
Elliotte Friedman added during Monday's episode of "32 Thoughts: The Podcast" that after making the announcement on Saturday that Lavilotte could be the guy, "I am leaning in that direction, I think we're gonna know this week."
---
Latest News & Highlight
---
In other coaching news, Friedman reports the Blue Jackets have interviewed Kirk Muller, who the Anaheim Ducks and Calgary Flames have an interest in. They've also interviewed Pascal Vincent, Travis Green, Patrick Roy, and Andrew Brunette.
Offseason Plans for the Dallas Stars
ESPN.com' Ryan S. Clark looked at the most likely offseason plans for the Dallas Stars after their playoff run ended in the Western Conference Final on Monday night. He suggests the Stars are hoping to resign both Evgenii Dadonov and Max Domi, but there's not a ton of cap space and it will be hard for the organization to keep everyone.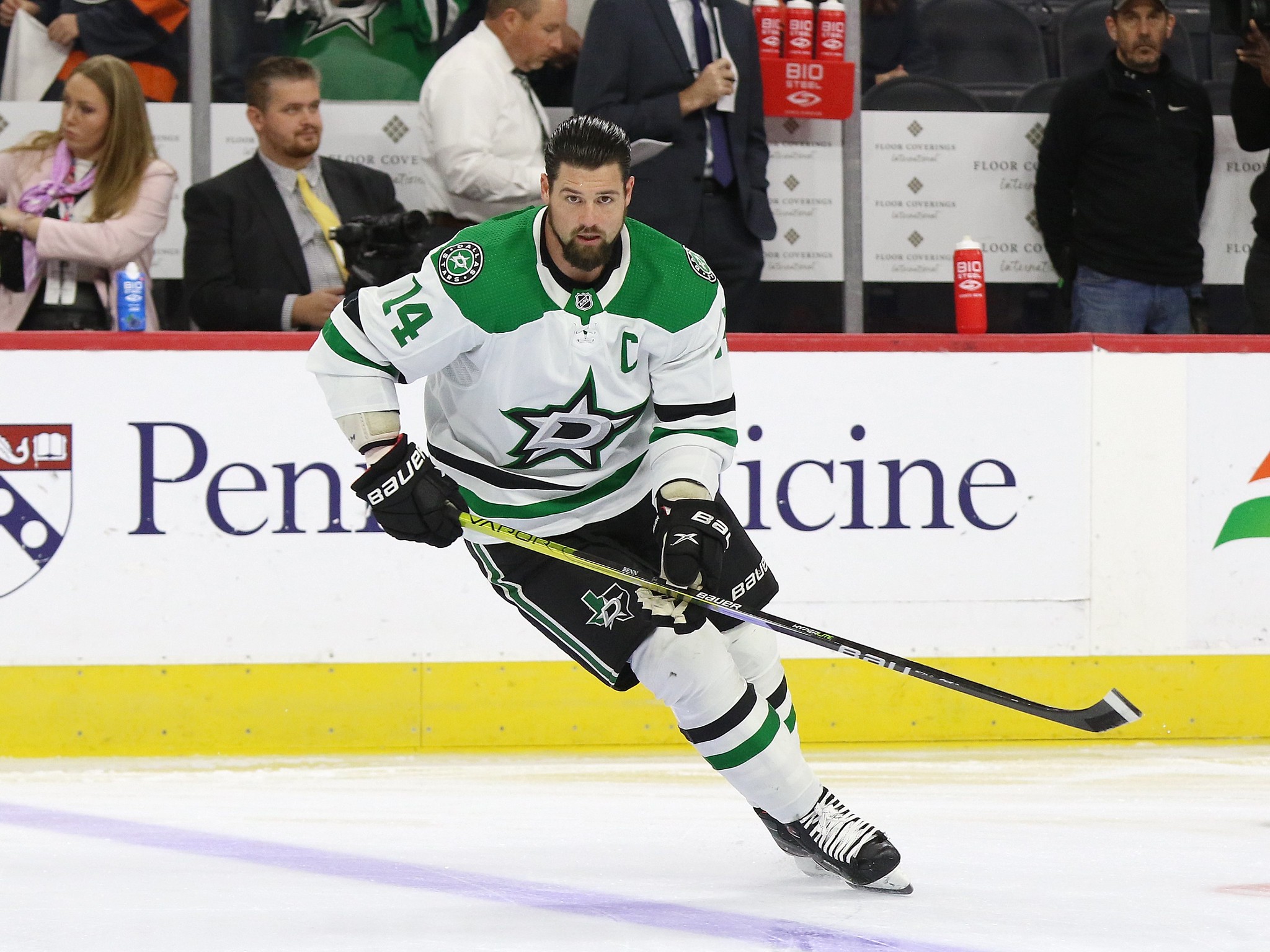 The Stars are likely stuck with the contracts of both Jamie Benn and Tyler Seguin, but it will intriguing to see if the team looks to move Benn's deal, especially after his two-game suspension and disappearing act in Game 6. Both players have respective $9.5 million average annual values and full no-movement clauses. Ryan Suter and Joe Pavelski also have full no-move clauses, so the team is likely sticking with all of their older players.
Potential GMs Want to Know About the Mental State of "Core Four"
Friedman mentioned on his podcast that of those candidates who have already interviewed for the Maple Leafs GM job, the most common question being asked of Brendan Shanahan is what he honestly thinks Auston Matthews, Mitch Marner, and William Nylander are thinking. Friedman said these interviewees want to know if they're staying and what they think their next contracts are going to look like. In other words, they want to know what they're signing up for and not just a guess, but a real answer.
Friedman suggests that this is why Brad Treliving is considered a top candidate for the job. He's just gone through all of this with the Flames and while he might not have nailed every aspect of that team's big changes, he's learned a lot.
Dubas Likely to Take Penguins' GM Job
Friedman also noted, "There seems to be a feeling, from what I understand, through people who talk to those who work in Pittsburgh that they think there is a very good chance that Dubas is going to take this job." He said things were all quiet over the weekend, but the organization is operating under the assumption he will be running the show moving forward.