In today's NHL rumors rundown, two Ottawa Senators prospects got different types of news (one good and one bad) heading into the World Junior Championships. In Toronto, one NHL scribe closely looks at how effective Joe Thornton could be for the Maple Leafs. Will the Columbus Blue Jackets find a short-term solution and how close are the players and the NHL on finding common ground when it comes to salary deferrals and escrow changes for this coming season?
Senators WJC News, Greig and Stueztle
As reported by Ridly Greig's agent, Kevin Epp, the Ottawa Senators prospect tested positive last week for COVID-19. Epp told TSN's Ryan Rishaug and Rishaug has passed along the news that Greig has been deemed "unfit to play."
Greig will eventually join the rest of Team Canada in Red Deer, Alberta, and Epp noted that the young man was asymptomatic and is quarantining at home.
In other WJC Senators' news, Tim Stuetzle was one of 27 young players named to the preliminary roster of Team Germany. He's still dealing with a hand injury but is expected to be ready in time for the tournament in January.  
Blue Jackets Could Find Short-Term Solution from Within
Brian Hedger of The Columbus Dispatch took a closer look at free-agent options for Blue Jackets who might be considering bringing in someone short-term to replace Gustav Nyquist. Nyquist is out for five months recovering from shoulder surgery.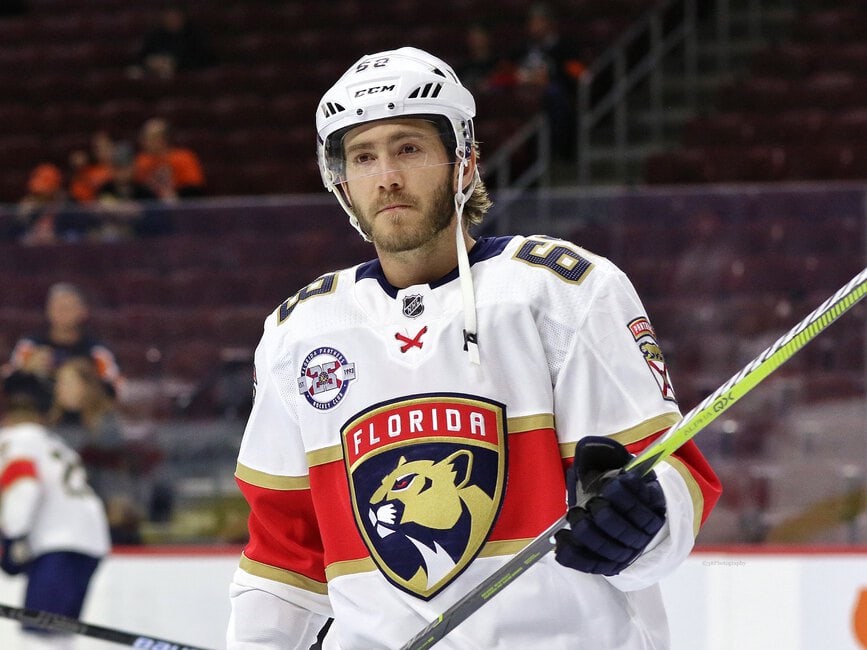 Hedger mentions names like Mike Hoffman, Mikael Granlund, Erik Haula and former Blue Jackets Derick Brassard and Anthony Duclair but also reports that GM Jarmo Kekalainen may prefer to promote a promising young player. Hedger writes:
The Jackets must either replace a gaping hole at left wing on their second line with an established NHL player or use it to develop one of their promising forward prospects faster. The latter seems to be the direction Kekalainen is leaning, but that could change.

source – 'Blue Jackets still have options remaining among available NHL free agents' – Brian Heger – Columbus Dispatch – 11/14/2020
Hedger also notes that Sami Vatanen could be an option for the Blue Jackets on defense and that the door is not completely closed on the notion of trading one of his goaltenders and that either Elvis Merzlikins or Joonas Korpisalo could be moved for additional cap space.
Related: 8 Cool Things About the Columbus Blue Jackets
Could Thornton Be a Third-Line Player in Toronto?
Scott Wheeler of The Athletic closely examined Joe Thornton's potential impact for the Maple Leafs this coming season, noting "Toronto's hope in signing Thornton is likely that he can be their third-line centre…" He examined Thornton's first six games of the season with Davos to see if that was possible.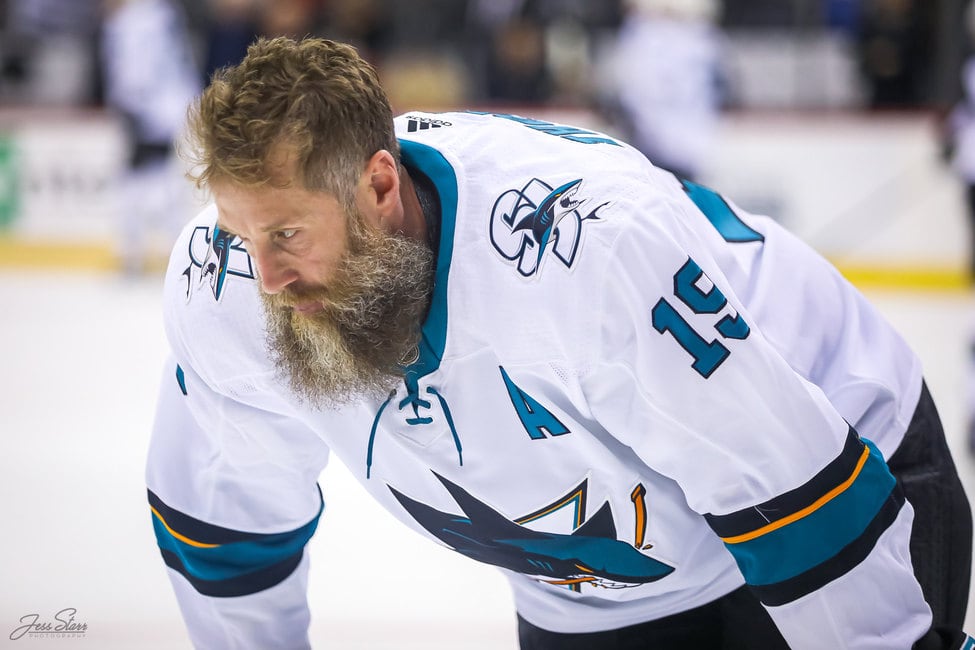 Noting Thornton's got two goals and four assists in an improved Swiss National League, he's also noticed that Thornton has been key on the power play for his team and that HC Davos has outscored the opposition 5-3 with Thornton on the ice at even strength.
He does caution that faceoffs could be an issue and that his shot generation is not very good, but Wheeler admits:
… the Leafs didn't sign him for his ability to win draws or generate shots. So that the other stuff has been positive certainly bodes well, especially for a player Thornton's age.

source – 'What watching Joe Thornton play for HC Davos suggests he can do for the Leafs' – Scott Wheeler – The Athletic – 11/19/2020
At the end of the day, Wheeler believes that with the right usage, Thornton could have a better season than he did one year ago.
NHL and NHLPA Not on Same Page With Salary Deferrals and Escrow
According to a series of tweets by TSN's Pierre LeBrun, the NHL and the NHLPA finished a 2.5 hour phone call on Wednesday and it's clear there are some issues with the requested deferral and escrow amendments the NHL is asking the NHLPA to make for the coming season.
While that call was only a discussion and there were no votes taken, it's clear there's a lot more discussion required and the players "aren't keen" on changing things that were agreed upon in June's CBA.
LeBrun is noting that the NHL is calling this a timing issue and that it's pretty clear in the CBA that players will only get 50% of hockey-related revenue, so if they don't make concessions now, they'll have to make them later.
Elliotte Friedman of Sportsnet notes that the players are not happy the league has made two requests. The first asked that this coming season, deferred compensation go to 20 per cent; escrow to 25. The second asked for deferred compensation to be raised to 26 per cent for next season.
The players aren't happy about all of this but the league is looking for around $300 million in savings.
---
---
Catch up on all the latest NHL Rumors