In today's rumor rundown, the Kings might be at the beginning stages of change, there is a team not named the Hurricanes who might be interested in William Nylander and the New York Islanders are realizing they may already have a tough decision to make when it comes to the future of Anders Lee.
Kings Might Not Be Done Making Moves
Sportsnet's Elliotte Friedman said yesterday on the NHL Network that the recent firing of John Stevens in Los Angeles may signal the starts of more moves, the next being moves within the roster itself.  One name he keeps hearing is Tanner Pearson and that their is a desire by the Kings to create a market for his services and see what's out there for him. That change might not be immediate, because the team seems to think they can get better coaching out of this group and turn hopefully turn things around.
Part of that coaching philosophy seems to be grooming assistant Marco Sturm who the Kings believe might one day be their head coach, but isn't necessarily ready for that role yet.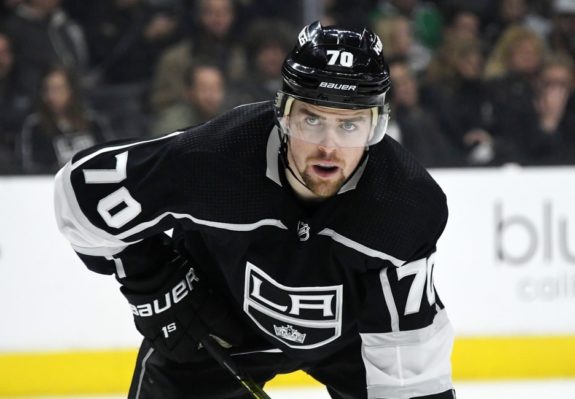 Helene Elliott of the Los Angeles Times believes if this coaching move fails the Kings may consider more than just Pearson but actually breaking up the team. She admits it would be difficult to completely dismantle the club due to "a bunch of hefty, difficult-to-move contracts," and that management believes this group has the makings to win another Stanley Cup, but something drastic might need to get done.  She says breaking up this group, "would be conceding the season and starting a rebuild."
Related: NHL Rumors: Bobrovsky, Rask, Nylander, More
Wild in on William Nylander?
With the continued rumors surrounding William Nylander and the news that the Carolina Hurricanes would be all in should he become available, whispers of other teams having interest will start to pop up. So far, the names out there include the Los Angeles Kings and Minnesota Wild.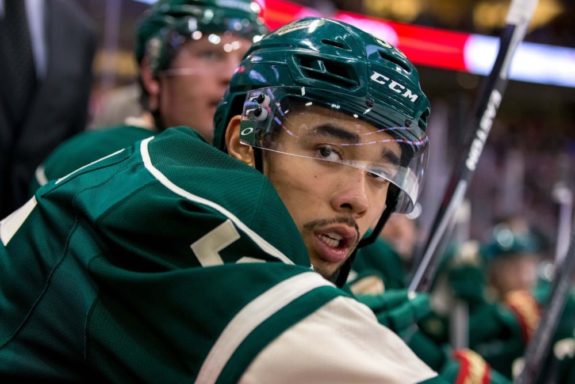 In particular, the Wild were mentioned by Friedman while on Sportsnet 960 but he's not sure they have what the Maple Leafs want in a right-shot defenseman. Friedman did admit however, the right-shot d-man might not be a make or break for Toronto. "I think you would have to assume everything," he said.  "if you're taking Nylander off your roster, you might need another forward."
Could a larger trade that would include William Nylander for Matt Dumba be possible? It would hard to imagine the Wild willing to part with Dumba straight across. There is plenty of speculation that if the Wild don't have a great season there could be big changes but so far, they've gotten off to a strong start at 8-3-2.
Things on the Nylander front should start to ramp up soon as the Maple Leafs have about three weeks to decide because after December 1st, he's ineligible for the rest of the season.
Related: NHL Rumors: Bobrovsky, Ho-Sang, Lundqvist, More
Déjà Vu with Anders Lee?
Larry Brooks of the New York Post wonders if the New York Islanders are looking at a similar situation to what they faced with John Tavares now that Anders Lee is emerging as such a strong player, but one who is about to become an unrestricted free agent.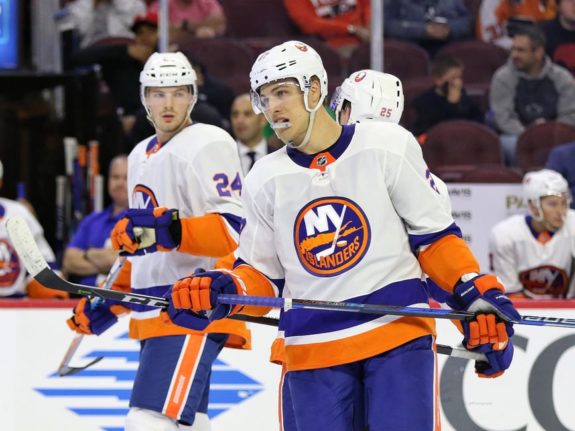 Lee is playing extremely well, offering leadership in the absence of Tavares and the Islanders are sixth in the NHL, yet there's some talk the team might not be willing to pay Lee the kind of money he'll command in free agency.
At 28 years old, Lee could see a huge bump in salary and the Islanders might choose not to pay but they also won't shop him considering he's essential to their possible playoff hopes. This is exactly what the team faced with Tavares and they gambled and lost on keeping him. Can they really afford to do the same with Lee?