In today's rumor rundown, the Sportsnet Headline's panel brought up some interesting topics during a full plate of Saturday games. They discussed what the Maple Leafs might be thinking with both Auston Matthews and William Nylander, that the Edmonton Oilers were put on notice by Daryl Katz and that the Montreal Canadiens might keep Jesperi Kotkaniemi around for a while.
What's the Term on an Auston Matthews Deal?
On Saturday's Sportsnet Headlines, Elliotte Friedman said he believes the Toronto Maple Leafs are really trying to get their deal done with Auston Matthews sooner than later.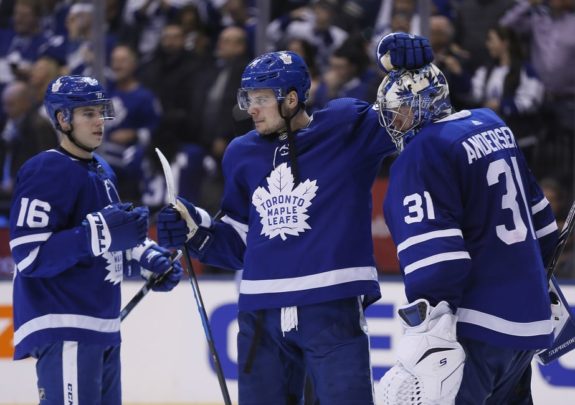 Friedman explained "they are trying to see if they can get something done and I don't necessarily believe it's going to be eight years. We talked last week about how Pittsburgh and Chicago's guys did five for their second contract, I just think they're really trying." Nick Kypreos then responded there's no way he'd let Matthews walk him right out the door to unrestricted free agency in his mid-twenties with a five-year deal.
Kypreos believes the Maple Leafs might be spending more time on the Matthews deal because of how much trouble the team is having with William Nylander's deal. He does know that the Maple Leafs are not shopping Nylander and Nylander's camp has not asked for a trade, but everyone is pointing in the direction of a short-term bridge contract and the offer on the table right now — well under $20 million total over those four years — is well below what Nylander wants or would be willing to accept. Nylander wants north of five million per season on a bridge deal.
Related: NHL Rumors: Canadiens, Canucks, Jets, More
Katz Puts Edmonton Oilers on Notice
Friedman also said during that segment that Edmonton Oilers' owner Daryl Katz was at the Oilers practice on Friday and attended the game on Saturday in New York and his presence sent waves through the team and that it "ratcheted up the intensity and the nerves in Edmonton". 0-2 to start the season, the Oilers were facing an early game that was an important win for them.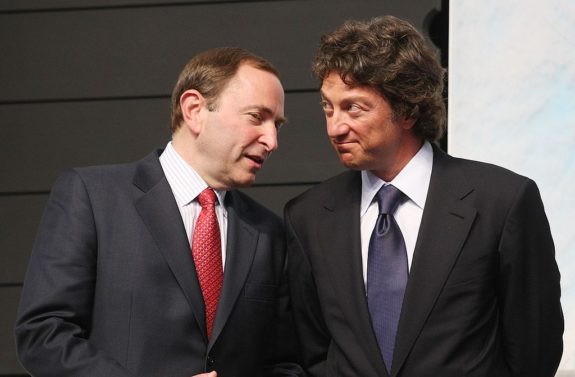 Katz had let it be known at how frustrated he was with the way things were going and it put a lot of people on the hot seat including head coach Todd McLellan and some of the players. The Oilers were able to scrape out a win on Saturday morning in what many classified as a "must-win", not necessarily to save the season but a "must-win" to potentially save some jobs. The not-so-good news is that they may not be out of hot water yet.
Related: NHL Rumors: Nash, Edler, Bennett, and a Matthews Deal
Flyers to Keep Three Goalies?
David Isaac of the Courier Post writes that Philadelphia Flyers general manager Ron Hextall isn't opposed to the team keeping three goaltenders when injured backup Michal Neuvirth returns to the lineup.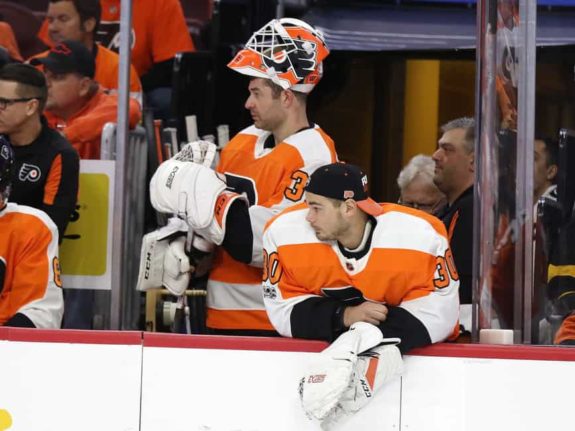 If the Flyers want to only keep two netminders, they would have to expose someone to waivers and that means losing someone while they're on a bit of a role. "We'll have to deal with that at the time," Hextall said. "It's not an ideal situation, but if that's what's right for our hockey club, that's what we'll do. He explained while they might have a roster issue with all the injuries, they don't have a salary cap issue so it's not a decision based on money.
Jesperi Kotkaniemi Staying Put
Kotkaniemi has performed so well for the Montreal Canadiens there is a real sense he'll get much more than the nine-game tryout to start most rookie seasons. One of the areas the Canadiens are most impressed with is that he's not been on the ice for a goal against at even strength.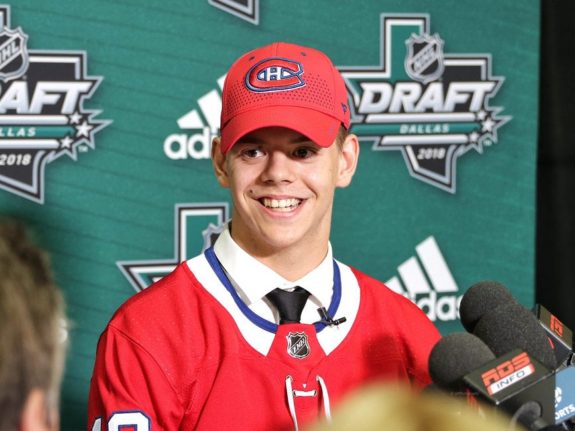 Montreal fans have been extremely impressed and he's blown away their expectations. The team doesn't necessarily have a plan for him, going to day-by-day, but it looks like he's not going anywhere. He was a surprise pick when drafted at No. 3 in the 2018 NHL Entry Draft but he might prove the Canadiens knew what they were doing when they grabbed him higher than most expected he'd go.
Related: NHL News & Notes: Emelin, Gagner & More
Offer on the Table for Bobrovsky
It was reported by Nick Kypreos that the Columbus Blue Jackets have a generous offer on the table for goaltender Sergei Bobrovsky but he;s not accepted and is looking for something around or north of what Carey Price is making in Montreal ($10.5 million per season).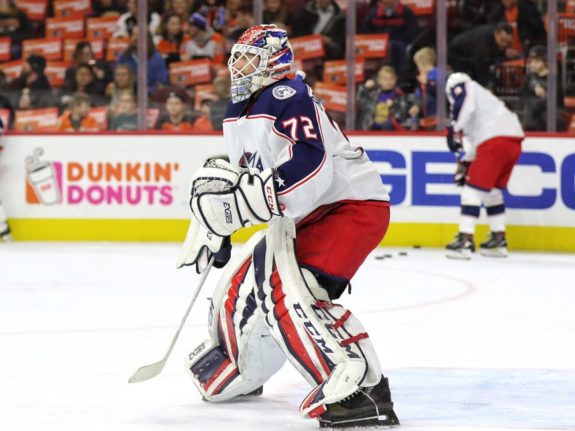 One team rumored to be waiting to see what comes out of this is the New York Islanders who have made it known they are looking for a full-time top-end netminder. Bobrovsky may know he can get good money from a team like that and it's why he's not budging on his ask.